iCrowdNewswire - Aug 6, 2015
Mist – World's Smartest Sprinkler System
No Hassle | Deep Insight | Saves Water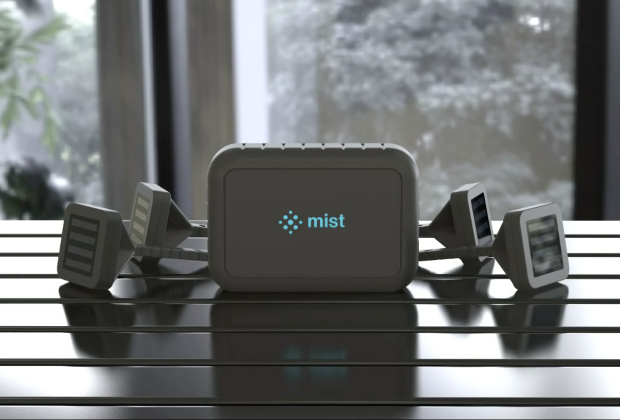 Mist is the world's smartest sprinkler system. Install the Mist Sprinkler Controller and one or more Mist Sensors around your yard. Mist tracks soil moisture, sun intensity and temperature data in realtime and automatically optimizes irrigation for each part of your yard while using up to 50% less water.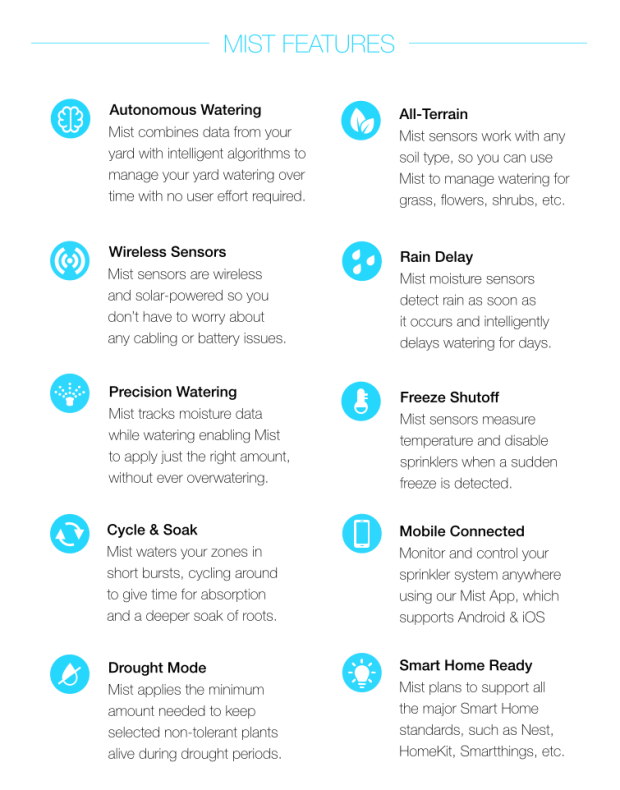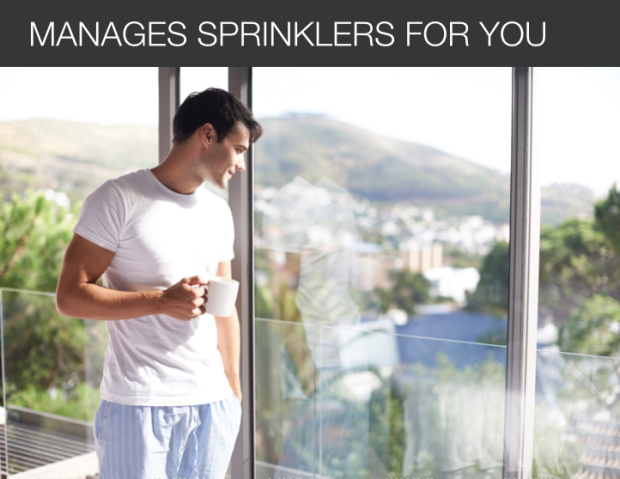 PERFECT AUTONOMOUS WATERING
Mist uses wireless moisture sensors to measure real-time water needs across the yard and then waters autonomously and on-demand keeping your lawn and garden healthy with no effort at all. This means you never have to bother with tweaking your sprinkler timer settings again.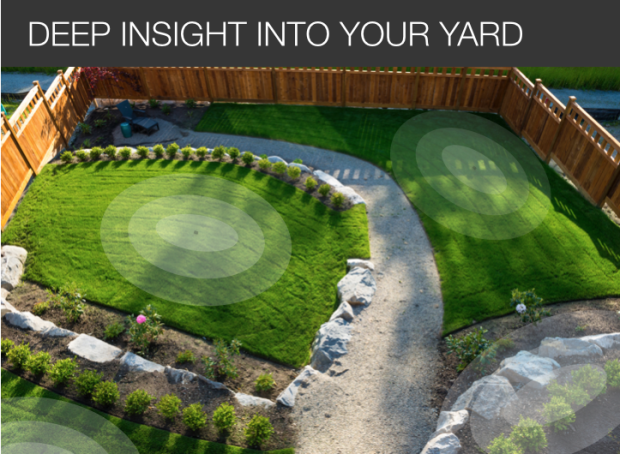 ADVANCED YARD TRACKING
Mist sensors track soil moisture, temperature and sun intensity data from any point of your property both in realtime and in aggregate. Mist combines this knowledge about your yard with weather information and watering history and uses these insights to water the perfect amount every time.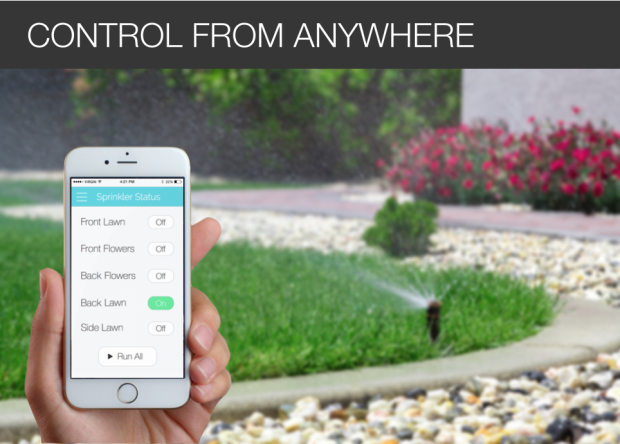 REMOTE CONTROL & MONITORING
The Mist app provides you with full control over all the functions of your sprinkler system, including manually turning on/off watering zones, setting restricted days and hours to avoid watering, and setting advanced watering customizations.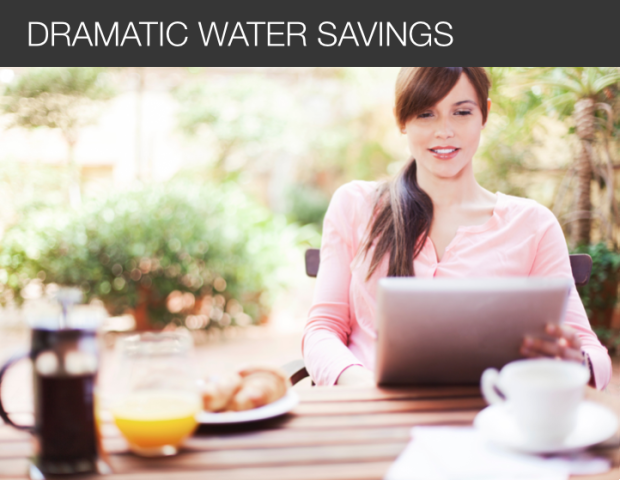 MIST PRECISION WATERING SAVES BIG
Mist employs advanced irrigation techniques to save you up to 50% on outdoor watering. By tracking moisture levels during irrigation events, Mist can eliminate overwatering. Mist also includes a "drought mode" setting that can be used when available water supplies are scarce. When selected, Mist applies the minimum amount needed to keep your drought-vulnerable plants alive.