iCrowdNewswire - Aug 5, 2015
Thin Ice – The Very First Weight-Loss Clothing Line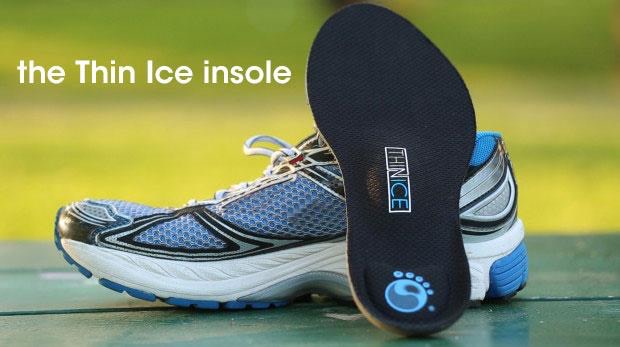 Thin Ice is the first technologically-enhanced weight-loss apparel that hacks your metabolism to help you lose weight.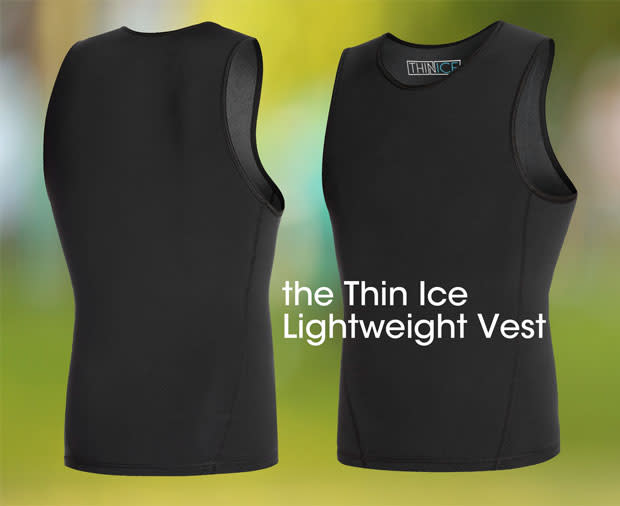 THE STORY
How the metabolic hack works
Did you know you can trick your body into thinking it's in a colder environment than it actually is by stimulating specific regions with cold temperatures? This creates a cascade of physiological responses in your body that kick your metabolism into overdrive, As a result, you burn unwanted fat and get leaner, all while letting your body do the work for you!
Based on estimates derived from our prototypes, competitors and scientific literature we estimate that you'll be able to burn between 500 and 1000 calories a day, just by wearing our clothing for the recommended duration. That's 1 to 2 pounds a week!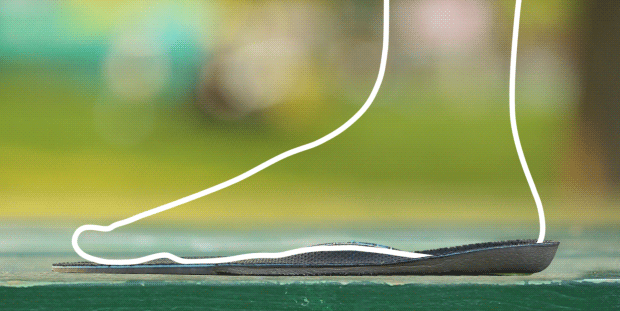 Wait, won't I feel cold?
Don't worry, this stimulation is so mild you'll forget all about it after just a few seconds of adaptation. The same concept is at play every time you wade into a pool. You feel cold for a few seconds and then the sensation vanishes. The pool doesn't warm up, it's your body that starts to burn from within to counteract its new environment.
Besides, if you do feel the chill you can always adjust the temperature of your Thin Ice clothing via smartphone to accommodate your comfort level. At Thin Ice, we want to have a long-term weight-management relationship with you. It's not in our best interest to scare you away by making you uncomfortably cold!
How Does Thin Ice Clothing Harness the Metabolism Hack? 
The Thin Ice insole and vest target regions of your body with high concentrations of thermoreceptors. These neural receptors alert your body to the presence of cold, triggering a metabolic response that generates heat in your core.
As the core's blood warms, it then must be pumped all the way to the extremities. The best part of this process is that your body does all this calorie-expensive work automatically without you even having to think about it.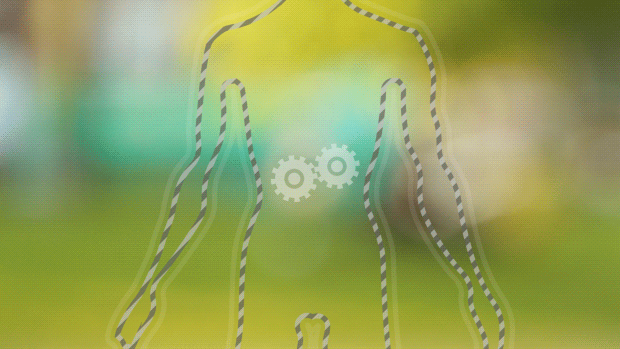 What's the Science Behind Thin Ice!?
The bodily pathway responsible for this heat generation is called the Brown Adipose Tissue (BAT) pathway. This pathway basically functions as your body's internal thermostat. Even in room temperature, roughly 50% of your daily calories are burnt for no other reason than to keep your body at a comfortable temperature.
Notice that you undergo NO shivering at room temperature. This is because the BAT pathway is completely different than the shivering mechanism. Thin Ice stimulates BAT and will not make you shiver. This allows Thin Ice's patent-pending weight-loss technology to help you burn excess calories while being hidden discretely in clothing and apparel items.
http://www.scientificamerican.com/article/supercharging-brown-fat-to-battle-obesity/
http://www.nejm.org/doi/full/10.1056/NEJMoa0808718
http://www.nrcresearchpress.com/doi/abs/10.1139/y78-015#.VU9x-NpViko
We encourage anyone who wants to delve event deeper into the science to reach out to us at support@thiniceweightloss.com for more suggested suggested publications!
The Science at Work
Besides the scientific articles on the subject matter there are also a tonne of anecdotal examples of the same temperature-related weight-loss effects at play. One of the most salient examples is that of Michael Phelps' diet as he trained for the Beijing Olympics. During that time he ate the 12,000 calories seen below on a daily basis: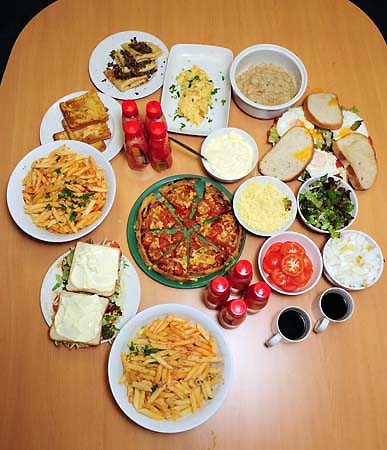 Phelps was able to eat all of that (6 times more than the average person) while staying ripped. Only about half this calorie intake is explainable by his exercise regime and basal metabolic rate. The thousands of missing calories are accounted for by considering Phelps trained in a pool as opposed to land for 4 hours a day.
Water is 14 times more thermally conductive than air is. This means heat was leaving Phelps' body much faster than it would have if he was on land leading to massive calorie burning to create heat to keep him warm. This is the exact same process that is at play with Thin Ice products, albeit without the sogginess!
BAT also helps to explain why: People scaling Mt. Everest need to pound back sticks of butter not to die of starvation and why people living in climates with more pronounced seasons (including cold ones) tend to have a slightly easier time keeping off weight.
This weight-loss method has been hiding in plain sight throughout our struggles and failed weight-loss attempts. Don't let it sneak away again! Pre-order Thin Ice now!
If you are keen to embrace your inner nerd, there is more science we are happy to share with you. Check out the FAQ, and, if you don't find the information you're looking for, just ask us!
Hold on, can't I just turn down my thermostat?
You can! In fact, many doctors recommend that you should add this to your weight-loss regimes. However, you can't bring a cold room with you everywhere you go, nor would you want to as cold rooms can cause us to shiver. Imagine how popular you'd be at the water cooler if you tried to keep the office shiver-worthy!
The brilliant part of the Thin Ice system is that the entire foot/torso doesn't need to be kept cold, but only strategically chosen areas targeted by the cooling surface.This targeting means less discomfort while maintaining substantial metabolic response.
Best of all, the cooling you experience is totally adjustable to suit your comfort levels through your smart device. This effect will also persist for as long as you want – at the times you want – anywhere you go. So, yes you can turn down your thermostat but remember there's no need to shiver at home to lose weight. Thin Ice has your back (and feet).
What comprises Thin Ice Technology?
Thin Ice technology uses specialized Peltier cooling chips to chill specific areas of the body. Peltier chips are also found in other technologies with compact cooling requirements such as microprocessors and various electronics. They essentially act as heat pumps, forcing heat to one side and leaving the other side cool. 
These chips are powered by an unobtrusive, rechargable battery. The warmed sides of the Peltier chips are located on the bottom of the insole. The warmth generated by the Peltier mechanism can be dissipated through a variety of heat sink materials. 
There are also technologies that are able to capture heat and convert heat into electricity that are currently being explored by our engineering team. The Thin Ice engineering team is currently hard at work making sure the best possible heat dissipation/capturing mechanisms are combined in the final prototype for maximal comfort and battery efficiency. Hey, that reminds me, meet our engineering team!
The Thin Ice Engineering Team

Thin Ice also worked with a student engineering team from George Brown College on a contract dedicated specifically to exploring mechanism to increase battery life through connect mechanisms and for dissipating the warmth produced by the base of the Peltier chips.
Finally, Thin Ice has project in the works at York University in Toronto through theirInnovation York program including 2 engineering specialist professors. The project is in the final stages of its review process. These professors would be exploring the optimal materials to maximize the effectiveness of Thin Ice products.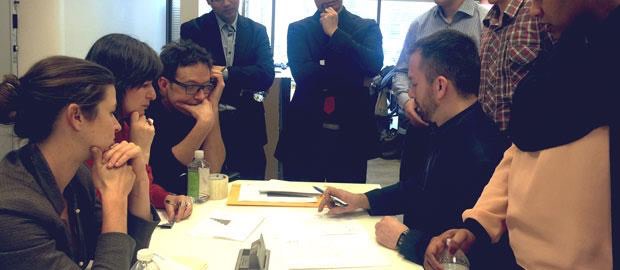 There is no shortage of talented minds working on the Thin Ice product research and development. For this reason, we expect to surmount all the engineering hurdles remaining in the Thin Ice product development project and to deliver you your very own Thin Ice package in line with our projected dates.
A closer look at our products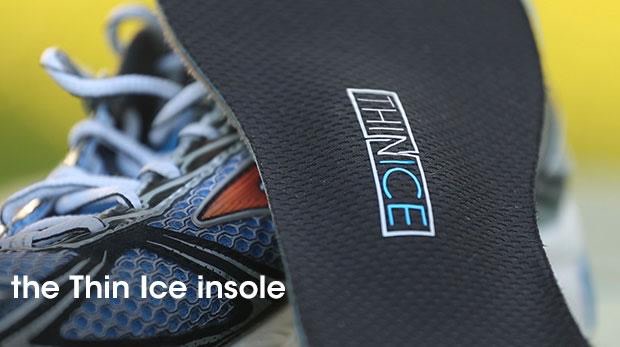 The top of the insole is made of a graphite based material perfect for skin contact. At the bottom we have a special heat sink insulating material that works well with the 5 Peltier Chips that reside within, which dissipate heat using power from a rechargeable battery located in the arch support. Our engineering team will work to incorporate several kinetic power charging technologies into the final product. The more you walk the more you charge the battery!
*Thin Ice reserves the right to change any of the above materials for ones that prove superior in the remainder of our product development testing*
Design Specifications
Size(s):              Women's 6-10
Men's 7-12
Inquire about children's sizes!
Weight:               5 ounces
Battery Life:      4-8 hours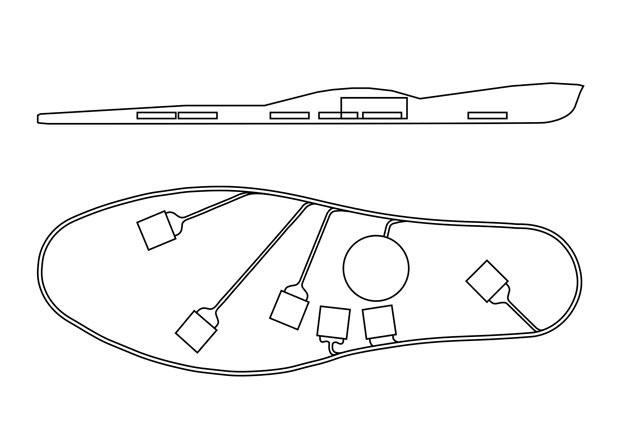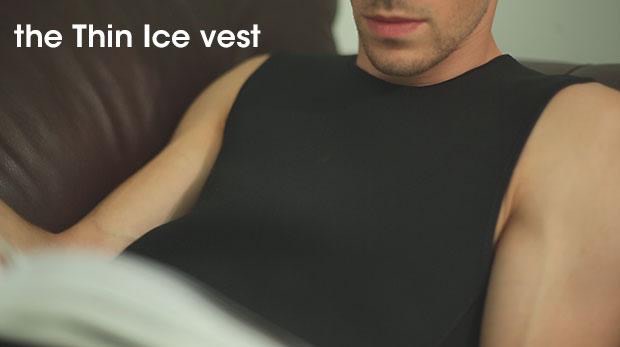 The inner part of the vest is made of a similar graphite based material to the insole which has been designed specifically for skin contact. Outside we have a special heat sink insulating material which works with the Peltier Chips inside to dissipate heat using power from a rechargeable battery!
Design Specifications
Size(s):      Men's S-XXL
Women's S-XXL
Inquire about children's sizes!
Weight:       ~2 lbs
Battery:      6-8 hours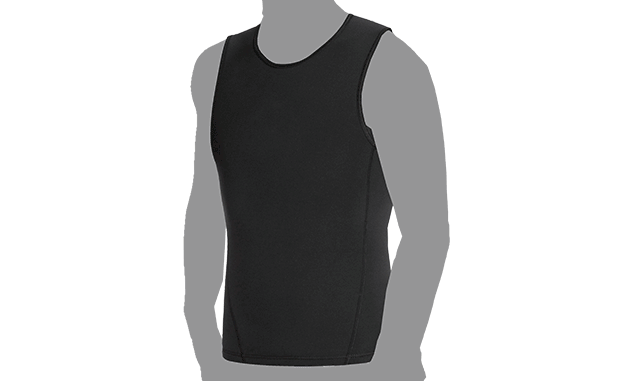 Wireless Connectivity
Thin Ice products use Bluetooth to connect with your smart device.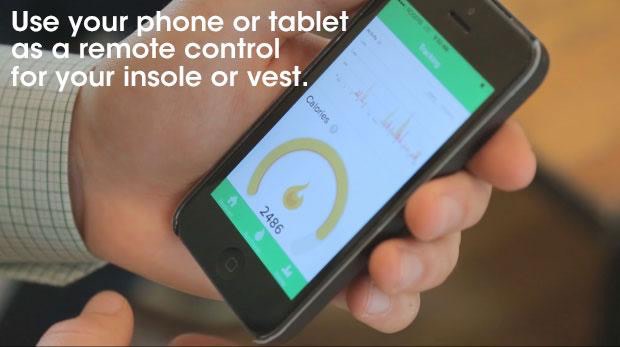 Using your smartphone and the Thin Ice App you can change the temperature of your clothing to suit your comfort level, track how many calories you've burnt on a second by second basis, and set a delayed onset timer to activate the devices when you're ready.
Battery
Thin ice insole features a removable battery that quickly snaps into place and is rechargeable through mechanisms within the technology that harness the kinetics of you just walking around as well as the use of a charging plate.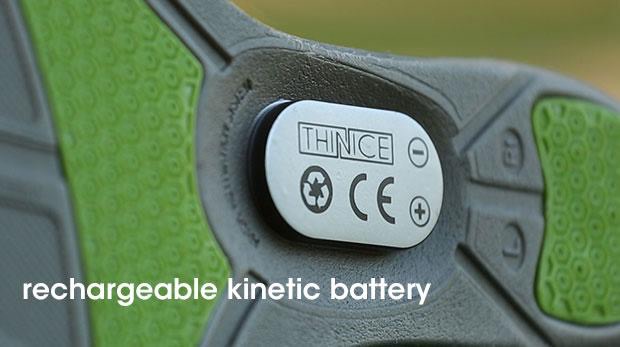 What will we do with $15,000?
This is the minimum amount we need when combined with our other sources of financing to develop the product, perform any required modifications, manufacture it and ship it to our backers. 
By helping us get this very valuable funding and voting with your feet, we can put all the pieces of the puzzle together and provide you with your very own Thin Ice system.
Why you should support us
We really think that this product will be a disruptive force in the weight-loss industry. A revolution in convenience, effectiveness and design. We would love to have you be on the front lines with us getting this product to the masses.  That's why were are currently offering 35-50% OFF the projected retail price of our products.  It's our way of saying thank you for supporting us in our infancy

Here are several reasons why more financing is a better thing for you as a backer:
It will allow us finish development and get you the product faster.
It will allow us to run trials that help to quantify the results of the product so we can add standardized results to the app. This will let you know how many calories you're losing using Thin Ice technology on a second-to-second basis!
It will allow us to start aggressively marketing our brand globally so we can alert people around the world of our new approach to weight-loss and help them to join the movement.
There are a bunch of discrete milestones we hope we can reach with you and we'll be sure to keep you updated on which ones we're approaching next! There will also be something new and exciting we can do with the brand with additional funding.
Another great reason to support this campaign
We will match 5% of all funds raised on Indiegogo with the direct purchase of food that we will send to hungry children around the world. 
We have partnered up with RTG group to make this carry out this task. Together we can balance the global scale of malnourished by leaning out the overfed and feeding the hungry. Every 6 seconds a child dies from starvation or malnutrition. Help us re-calibrate that clock, one child at a time while simultaneously investing in your own health. There is a reason "RTG" stands for "Receiving Through Giving".
The Product Line
Our goal is to make the last deliveries of the Thin Ice products (insoles and vest) by Christmas. We will be transparent with all our backers about all updates to this schedule, positive or negative. We'll be honest with you all the way through and will do everything we can to deliver on our projected timeline.
Iceland Getaway 
Our trip to Iceland will be slotted for April when the country is experiencing some of its best weather. The trip will be a retreat to experience the famous Norwegian hot and cold spa treatments which are some of the most ancient applications of the science behind Thin Ice. Join us to celebrate the final deliveries of the Thin Ice products in beautiful surroundings.
During the trip we'll also have top-secret company meetings and reveal to you, before anyone else on the planet, what the winning clothing addition to the Thin Ice line. Don't forget to cast your vote to change the course of Thin Ice history!
Video Service
Our video service will be provided on an ongoing basis starting a month or so after the campaign has subsided and the dust has settled. We'll help create killer videos for our backers in the order that they purchased the package. The timing will largely depend on the amount of interest. Please take a look at a more detailed description of this perk in our FAQ section.