iCrowdNewswire - Aug 4, 2015
Hay! Hay! Hay!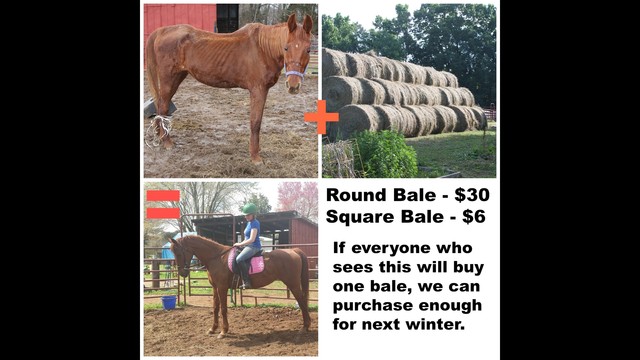 Central Virginia Horse Rescue is a 501c3 charity that rescues and rehabilitates horses.  
Horses like Scarlett need your help.  Scarlett was tied out in a backyard with not enough food.  Animal Control charged her owner with Neglect and sent Scarlett to CVHR.  Within a few months and with a bunch of hay, Scarlett left for her new home.  
Won't you consider buying a bale or two for the horses this winter?  Even if it is just $6, it buys one square bale of hay which feeds one horse for 2 days.  A round bale feeds 5 horses for a week..