iCrowdNewswire - Aug 3, 2015
CMYK 4.0 – Smart Folding Electric Bike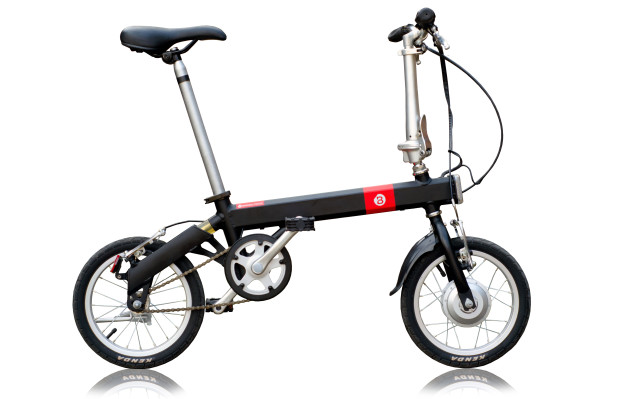 THE BEST BIKE COMMUTING EXPERIENCE
The CMYK 4.0 is a smart folding electric bike that brings efficiency and connectivity to bike commuting. 
The CMYK, is loaded with awesome technology that allows you to track your performance.  Know all the connections to public transit and even tells you about the road ahead thanks to its crowd-mapping feature.
Its powerful 250 watt electric motor assists your ride for more than 30 miles, and weighing only 26 lbs. (12Kg) makes it a breeze to carry it around.
This light and elegant folding bike thinks ahead of its rider, making for an easier, hassle-free commute.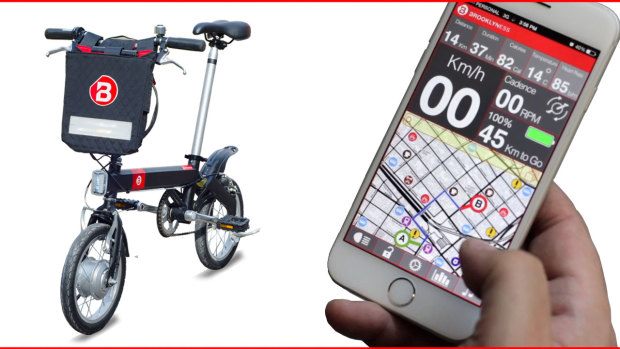 Bike to work. No sweat.
A 250 watt motor will give you 30 miles of assisted riding with one charge. Regulate your cadence and heart rate with the mobile app.
Connect with public transportation.
Coordinate transit connections with mass transit schedules. The quick-fold mechanism makes this lightweight bike easy to bring on board.
Know the road ahead.
Information generated through crowd mapping provides current information on road conditions. Avoid bumpy roads, construction and accidents.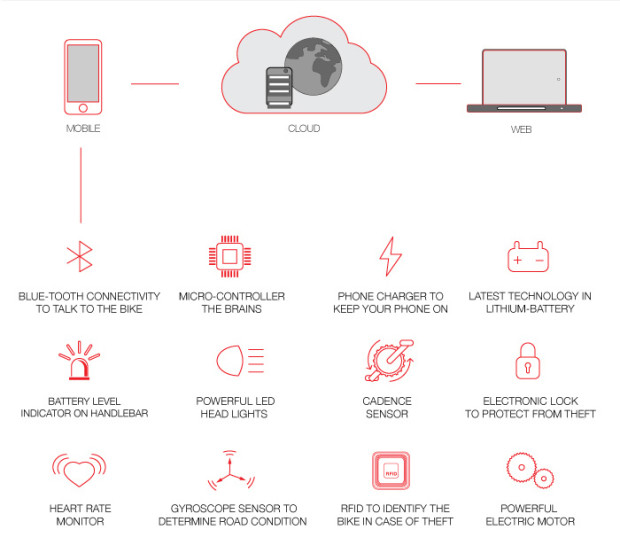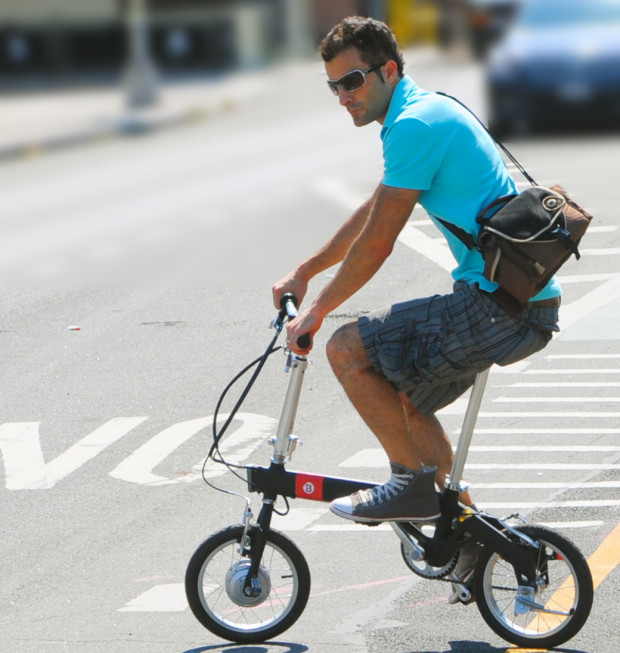 IT'S ELECTRIC
We don't want to get technical, but this is a jewel. A powerful 250 watt motor will help you climb steep hills and easily and cruise along with less effort. 
Once you start to pedal, you feel an amazing force help you move forward, the motor kicks in you go faster and farther without breaking a sweat.
The electric system is design under US/EU regulations.  This bike is defined as a "pedalec" which means that it assists while pedaling (there is no throttle) and max speed for the electric motor is restricted to 15.5 mph or 25km/h.
IT'S LIGHT AND FOLDS FAST
Coming in at only 26 lbs.(12Kg) the CMYK 4.0 is very easy to transport. The handlebars fold down in one motion and the seat easily lowers making the bike a compact package to take on the train, put in your car or stash under your desk. 
BUILT-IN PHONE CHARGER
All of these great features take a toll on your phone battery. That is why we put a phone charger directly on the handlebar, so you can power your phone even if the bike runs out of juice.
ENHANCE YOUR COMMUTING EXPERIENCE
The mobile app is how you interact directly with the bike and the context in which you travel.  
It tells you info like speed, cadence, distance, step-by-step navigation, performance and all sorts of stats on your riding.
You can also access train/bus schedules, step by step navigation and even know road conditions ahead and get warnings of potential danger zones.
EASILY FIND ALL BIKE PATHS NEAR YOU
The app tells you where bike lanes are located so that you can plan which routes to take ahead of time.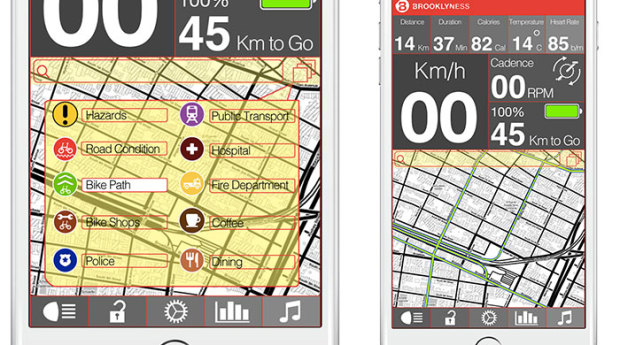 KNOW THE ROAD AHEAD: CROWD MAPPING 
The bike's sensors can determine the condition of the road while you ride. After the ride, the app prompts the rider to answer a few questions about the condition of the road traveled. The more people riding, the more information is collected to generate a map of best routes based on road conditions. This can help you decide which way to take to avoid potholes, cobblestone roads etc…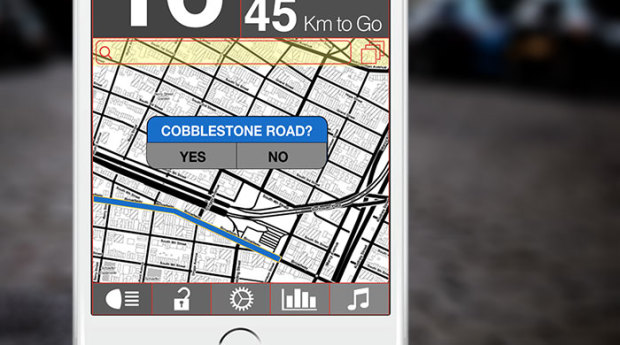 USE YOUR BIKE + PUBLIC TRANSIT 
The bike knows all of the train, bus and subway stops and can guide you there. It also gives you schedules so that you can plan your trip with precision.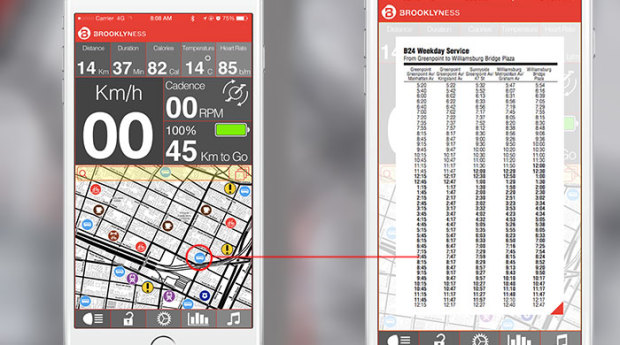 RECEIVE ROAD HAZARD WARNINGS
Know the dangerous or hazardous streets in your city. With information available from police reports and other sources, the mobile app alerts you of dangerous intersections and areas to avoid.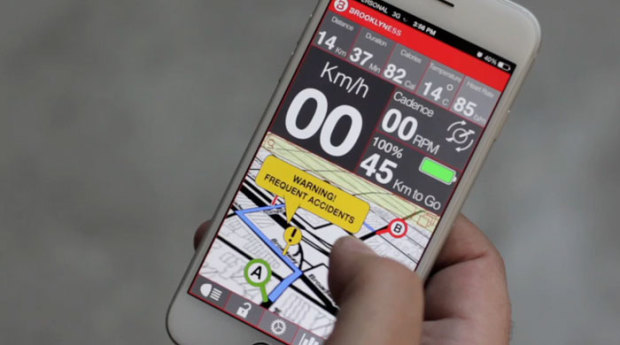 LOCK YOUR BIKE FROM YOUR PHONE
The electronic lock feature allows you to lock/unlock the electronics of the bike from your phone. If your bike is armed and it is moved an alarm will sound.  We still recommend using a U-lock or similar.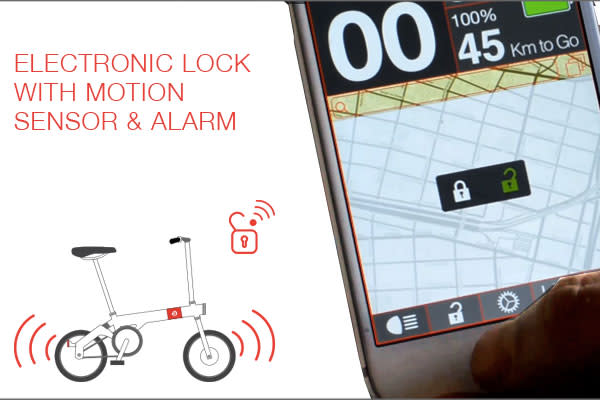 A BASKET THAT MAKES SENSE
The basket has two velcro straps that allow you to attach it to the bike. Made of a soft but sturdy material, you can also put your phone (any size) in the dedicated pocket with window. This allows you interact with the phone and view your route and stats while riding. (Available as an accessory)
COVER YOUR BIKE
The storage bag is a compact package that opens up to cover and protect your bike while traveling or when you store it. This is an important courtesy if you bring your bike on the bus or subway. (Available as an accessory)
EVERYONE CAN SEE YOU WITH THIS SAFETY LIGHT
Laser beams project a virtual bike lane on the road around the bike. Also a steady or blinking light keeps you visible and makes riding safer at night. (Available as an accessory)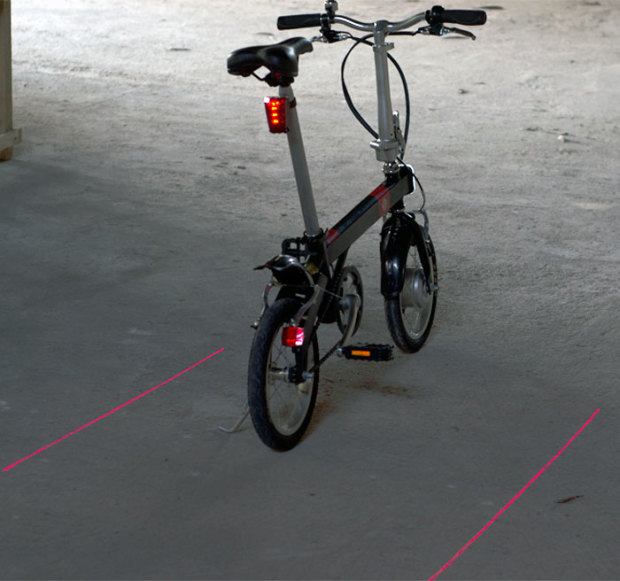 ACCESS YOUR DATA ANYTIME ANYWHERE
Although you have this data on your mobile app, it may be more comfortable to look at on a larger screen.
Once you've arrived home or at your office you can dig deep into all of the statistics of your trips: duration, average speed, cadence over speed, routes you've taken, etc.
You can also track your performance like; calories burned, average heart rate, and peaks and lows so you can target which areas of your daily commute to speed up.
The bike can be managed from the app, where you can see the battery rate of discharge, charging time and how battery consumption changes along the road. You can also plan your commute and socialize with other riders to organize a group ride or get tips on how to improve your daily commute.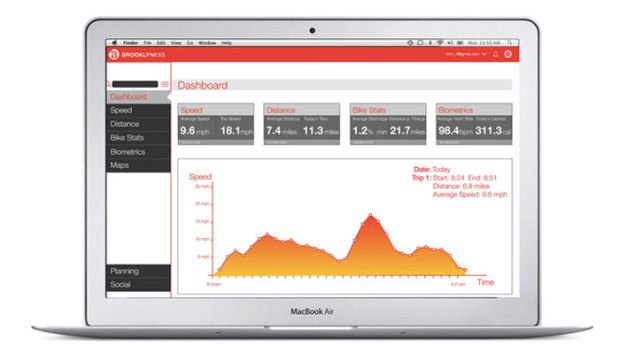 SPECS
24V. 5.5Ah rechargeable Li-ion battery charges in about 2 hours
Included power supply plugs into standard 110V – 220V outlets (just like a laptop)
Battery provides up to 30* miles of assisted power (*depending on terrain and rider's weight)
Handle bars fold & seat lowers for compact storage
Folding pedals
Aluminum frame construction –total weight only 26 lbs.
14″ aluminum wheels
Available in four colors: Cyan, Magenta, Yellow & Black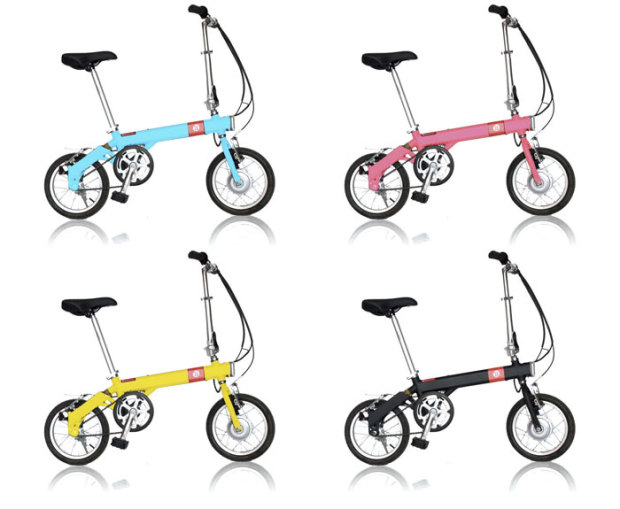 THE TECHNOLOGY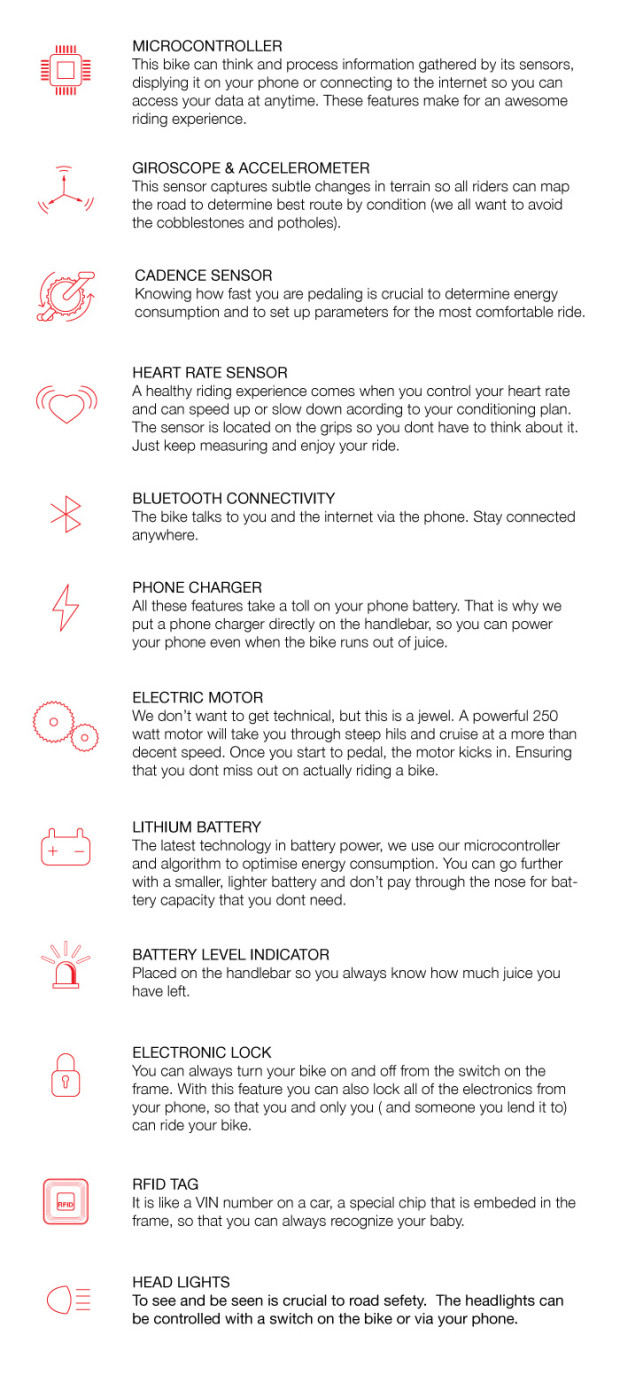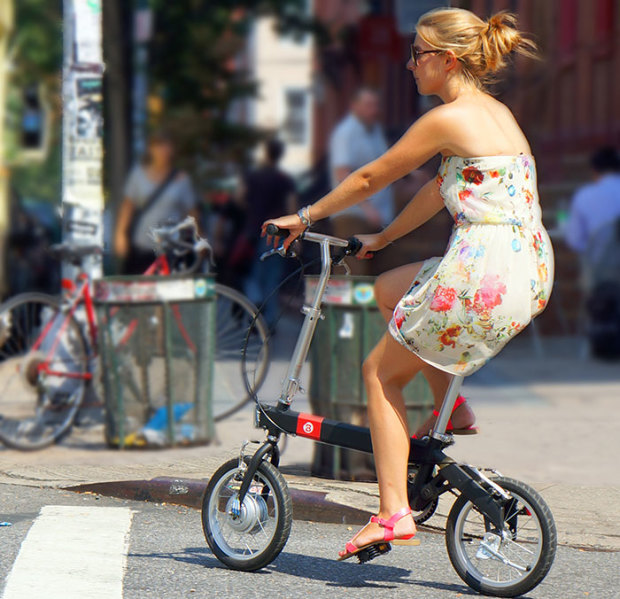 We have been working for more than 5 years developing the CMYK. There were 3 previous versions and we have made improvements based on feedback we've received from previous customers. We are now getting ready for production and developing the app.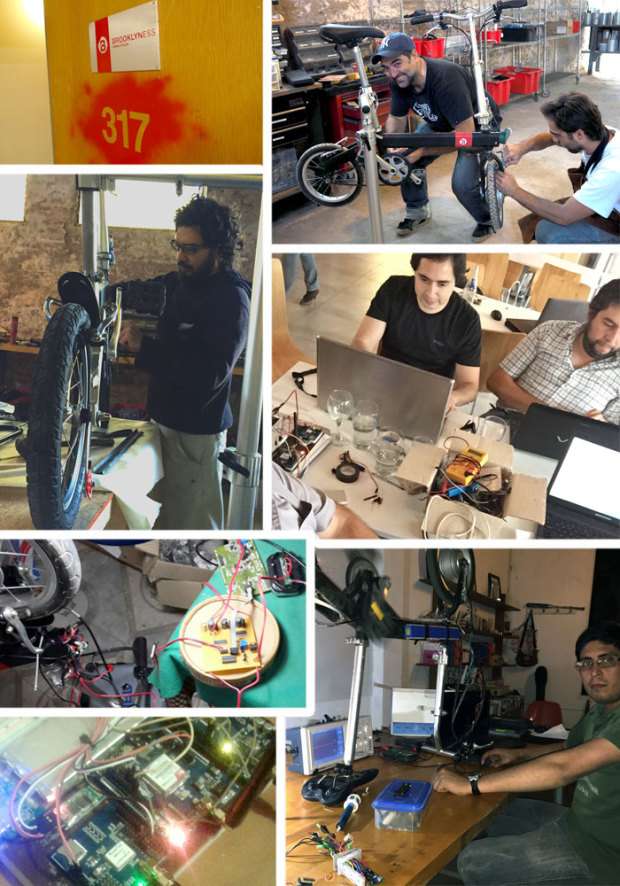 Next steps are for manufacturing and fulfillment and have partners ready to go. However, we know that before mass production begins, we may encounter a few bumps in the road. We have plans to mitigate all the risks and have enlisted a group of great advisors that will help. 

We've come to Indiegogo to share our idea with you and the awesome community of bikers and bike commuters around the world. We want to learn from you, and with your support, we will get this product to market that much faster. 
Our design for the bike is almost ready for tooling and mass production, and the app is in development, but only your help will get us to the finish line. We have 15 years experience in developing and manufacturing products, and we have partnered with manufacturers that are experienced in the bicycle industry. Together, we can make this happen.

Manufacturing and Industrial Production:
Indiegogo projects are a risky undertaking and the reality is that they have the potential to encounter problems in the phases after funding. 
We greatly appreciate the vote of confidence and trust our backers have put in us and in our project. We are working hard to avoid issues and have been planning a contingency strategy to get the products to the backers and fulfill our goal of getting more people riding bikes.
Our combined experience and a network of resources in the US and overseas will allow us to quickly react to eventual issues. More importantly, we are doing our homework beforehand so that we do not run into unexpected problems.
In the last 18 months, we have been working diligently on fine-tuning the design, testing and making adjustments in order to have an end result that is the best possible biking experience that is free of "bugs" and does things that people never imagined.
We have more than 15 years experience designing and manufacturing. We also have partners in China and Taiwan for manufacturing. Our design is finalized and we have partnered with the best bike manufacturers to make sure we have things in place once we go to full production. We've also already spent a few months collaborating with factories and suppliers during the prototyping phase.
Software:
The software and app are in development and we are working to build all the features that we want to include in the Brooklyness app. Software development sometimes takes longer than expected, but our team is experienced in this area and we are ready to identify external help should the need arise. 
Even though we are thinking ahead and preparing for the worst, some things may escape our control. We want to rely on our backers for support and patience if we run into difficulties, and we promise we will not stop until the project is completed!