iCrowdNewswire - Jul 31, 2015
Travel by Bus
                                                                  Viaggio in autobus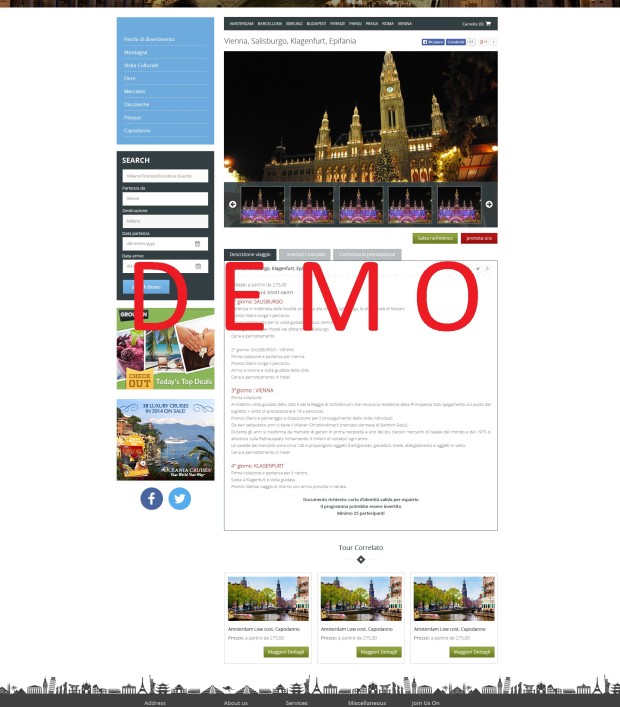 Let me introduce myself, my name is Cristian Baglini, i'm 33, are Italian and I love all that is technology and innovation (are an electronics: D).
Just because I love the innovation, I and my companion in adventure (Informer Pharmaceutical) Daniel decided about creating a website and mobile app that speeds the search for a bus trip for the whole Europe.
If you're at the pub with friends and do not know what to do on the weekend just simply enter in Mobile APP and try starting the nearest to a destination of your choice and click book.
You may wonder, what is the name? bhe! for reasons not yet registered trademark can not reveal it, but of course when we have collected enough funds for recording will notify IMMEDIATELY.
Examples of the operation of the Web Site:
New Year in Vienna Departure from Milan + Overnight
Visit the Christmas Mrcatino Turin From Nice Overnight +
Day at the amusement park Gardaland, Travel + ticket, out Florence
Providers of Travel?
We did a survey of the market and our initiative is to act as brokers of travel agencies all over Europe, we already have partners ready to join the site as suppliers.
The trip for the holiday bus is widely used in Europe simply because it's cheap.
This campaign also has a noble goal that is to work with other people, in fact, with the money collected we want to ensure the salary of a year to a secretary in charge who will take care of customer service.
The hope is that in 'period of a year WEB License produces rents provide jobs for many people for a service call center in the world, you've got it right "Globe" because we want to personnel also in the United States.
Rome was not built in a day, but according to our investigations the potential of the website are very high.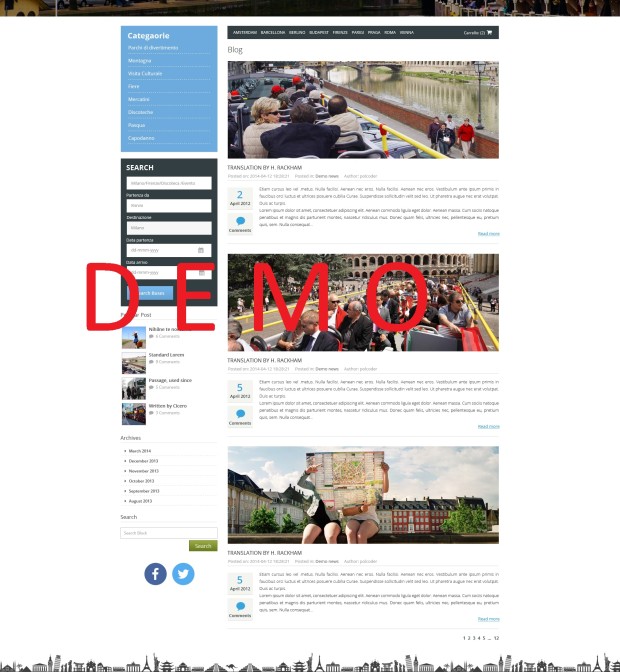 Expenses for the project
WebSite, Lawyer (terms and conditions): 4000 eur
AppMobile: 2000EUR
Registration mark: 1500EUR
WebMarketing and  Radio: 5000eur
Guaranteed salary for a year to the secretary in charge of customer service: 15000eur
Gadgets gift: 2500EUR
Probably the costs will be higher
The Impact
This project will speed people to see simply if nearby c 'is the departure of a bus for the desired goal, (mountain, sea, markets, museums, nightclubs ..) or maybe just give ideas.
People will travel tirelessly to get the desired location and the cost is definitely lower than traveling by car.
Raise awareness of the road safety problem, to travel comfortably and rested is better to drive 7.6 hours with the risk of accidents, especially for young people who come back from the clubs.
WE WILL WORK TO OTHER PEOPLE.
We want a peaceful and creative, this is our primary goal.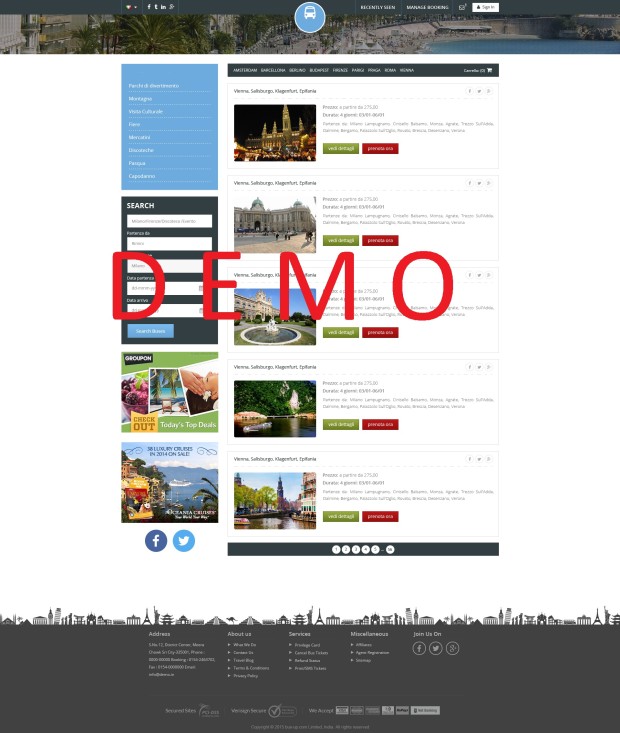 Risks & Challenges
The risks are there in all activities, but we are confident of doing a good job, we have a planned strategy and this will lead the project very far.
We want to fight the economic crisis, in Italy is certainly much needed.
Help us to slap this cancer.
If the site earns maybe some of you can be a candidate to join this team to continue to grow this project.
               We want to work!