iCrowdNewswire - Jul 30, 2015
The Nutty Providence Granola Project
Beyond Nuts.
Would you believe that more people in the world are now displaced from their homes than at any time since WW2?
That's about 60 million people. That means one out of every 120 of us on the planet has been torn away from what they care the most about: home, family, work, language, culture.  That's beyond nuts.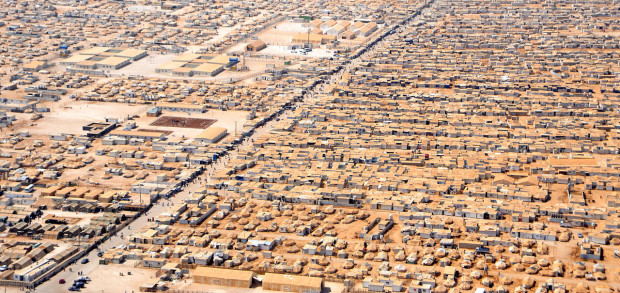 (Zaatari Refugee Camp in Jordan)
This is one of the crucial moral issues of our times.  Yet for many of us it seems far away.  And what can you or I do about it anyhow?
Making granola to hire refugees.
About seven years ago we decided we'd try to do something. So we started a granola company. 
We knew that the few refugees resettling in our state (about 150-250 per year) were having a terrible time finding their first jobs.  So we decided that every employee in our company would be a refugee and every position would be paid job training.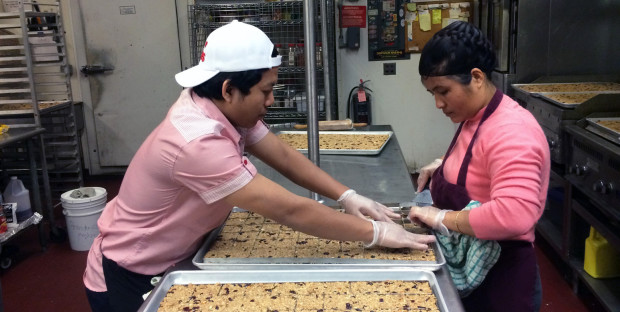 We started making the most delicious, healthy, all-natural granola we could.  We built relationships.  We told stories.  We opened a web store and began sending granola everywhere.  We set up booths at farmers markets where customers could buy granola and have a conversation with a refugee.  And we set our sights on becoming a model for refugee job development that could be replicated in other refugee communities across the US.
A nutty idea? Sure. The really nutty thing was that it worked. To date, we've provided training for over 40 refugees and almost every one of them has gone on to a better job.  Along the way we became our state's premier granola maker with stores in MA and CT starting to pick us up.  One bag or bar at a time, we're helping consumers have a stake in refugee resettlement.
Our nutty new campaign.
Just two years ago, with the help of 135 partners in our first Indiegogo campaign we launched a new product (granola bars) and grew our business.
We now feel ready to grow again.  In fact, within the next year we've set our sights on helping 20 refugees move into the job market. 
So what better way to make our nuttiness official than to officially go into nuts? Spiced nuts, that is. We've been working on prototypes. Thinly glazed with honey and a flavor that will knock your socks off. There's nothing on the market quite like them.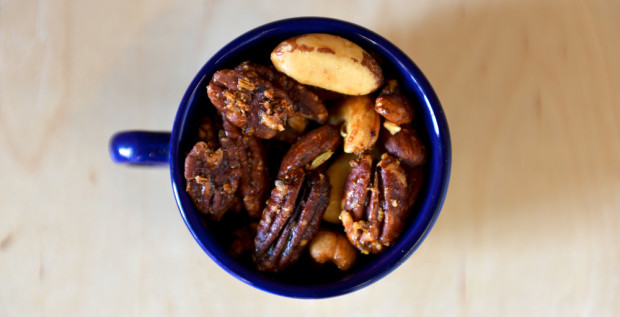 Since we're a partnership-minded non-profit, crowdfunding is an ideal way for us to move forward.  We get your input and support.  You get a stake in a mission that matters.  Together we'll perfect a delicious product that we'll all be proud of and that will introduce many thousands more to a concern for refugees. 
How we'll use the money.
Launching a new premium product is never cheap. 
We plan to upgrade our packaging system equipment (for all our products) in order to include lot numbers and dates. 
We will design professional packaging and labels that will better communicate the amazing story of refugees and resettlement. 
Most importantly, we will jump start production, training, and marketing.  This is how our growth cycle works: the only way we can expand our training program is by first expanding sales and production.  Most of the money we raise will go directly into making nuts and getting them out to you and your friends.  
Other ways to help.
We know that not everyone can contribute monetarily to our cause. HOWEVER, there are more ways than one to go nuts in supporting our job training project for refugees. 
Find out what's happening in refugee resettlement in your city.  It's easier than you might imagine to visit and get to know a refugee family.  If you live in RI, you can always volunteer with us.  We can often use the extra hands! Contact us at info@beautifuldayri.com.
A campaign like this lives or dies on the basis of its reach–primarily through social media.   Share the campaign through Facebook, Twitter, email, and good ol' fashioned word of mouth. Spread the word to your family and friends that don't know about us.
Visit our website site and blog and learn more about our mission at:www.beautifuldayri.org
And be sure to follow our progress over the next six weeks. We sincerely thank you for your support!
Special thanks go out to Cory Louis for his work on our video and Linsey Lerner for her photography!