iCrowdNewswire - Jul 17, 2015
SPARROWDOCK
Now you have ports again.
Sparrow connects the Macbook USB-C with the world you live in.



Sparrow is a collaboration from a bunch of curious, fun loving, semi-crazy tech folks living and breeding all around the Bay Area, California. Team Sparrow currently works with or has worked with a tonne of companies including: Apple, Amazon LAB 126, Hitachi, CNET, ZDNET, G-Technology, Seagate, Western Digital, Boxbee, Handle, Blue Otter Corp, Roxio, Glam Media, Stanford Learning, Clever Solar, Reach Media, Shopping.com/eBay, etc… so yeah, we have some experience.

As an old Greek philosopher — whose name we forgot, so maybe we'll leave it for your own Googling — once said: "The only constant is change." In the longview, this is a positive concept; innovation leads to bigger and better things. In the short-term, though, it can be annoying as all hell. Take the new 12-inch, super-thin MacBook's maddening lone USB Type C port.
// THE GOOD: The USB-Type C is one of those so-called "game-changers." It adapts to all sorts of peripherals, is backwards-compatible with other USB ports, and has the potential to transfer data at incredible speeds while powering them at the same time! All the while using only using one port. Say hello to the new gold port standard.  
// THE BAD: It's only one port. Quick! Look around at the myriad of devices you have plugged into your laptop right meow. Maybe an external monitor, external hard drive, SD card reader, perhaps a keyboard, how 'bout ethernet? Certainly, your power cord's also nearby if you're running low on juice. With the new 12" MacBook design, you're allowed one—and only one—of those input/outputs at a time and of course only if you purchase an adapter. 

With SPARROW, all you do is slide in your cool, new 12" MacBook into our badass, new dock. From there, it'll split into 7 different ports. SPARROW will support your external monitor, your external hard drive, your HDMI enabled device, SD cards, or charge any mobile device much faster than standard USB*. The point is, if you want to keep your desk clean/ free of clutter, have a much more efficient workflow, and you want to look awesome doing it, SPARROWS's your bird.
*SPARROW DOCK supports 2.1 amp USB Type A charging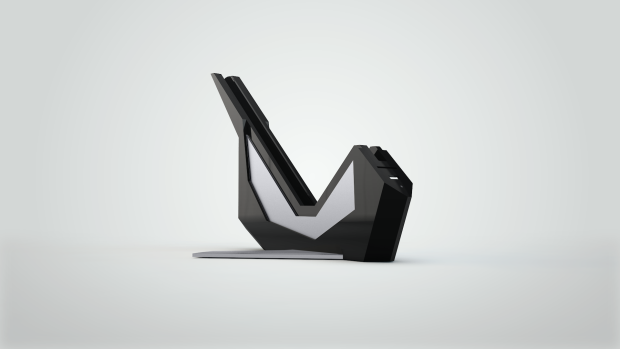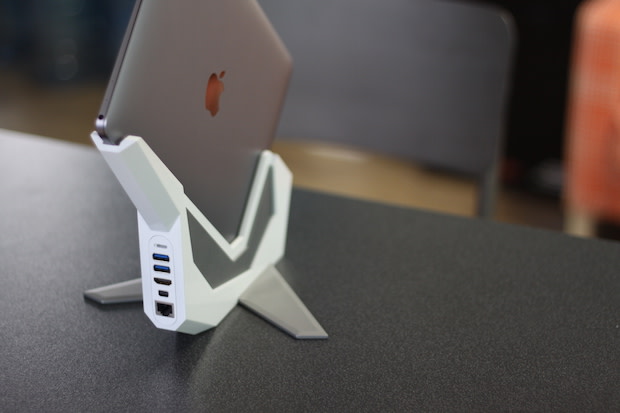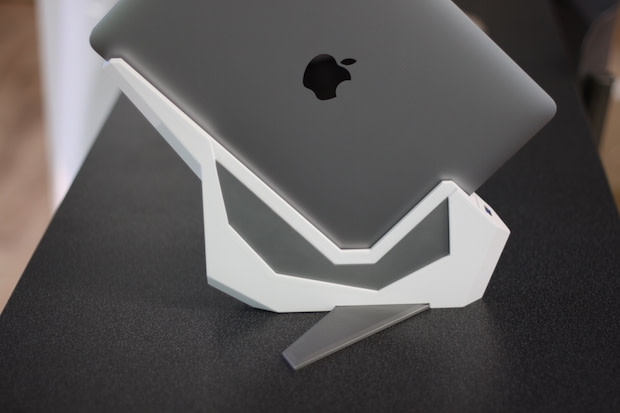 Of course we created SPARROW to be functional but we designed it to be different then anything the marketplace currently offers. We wanted to invoke sci-fi, anime, uniqueness, edginess, gaming, origami and wow.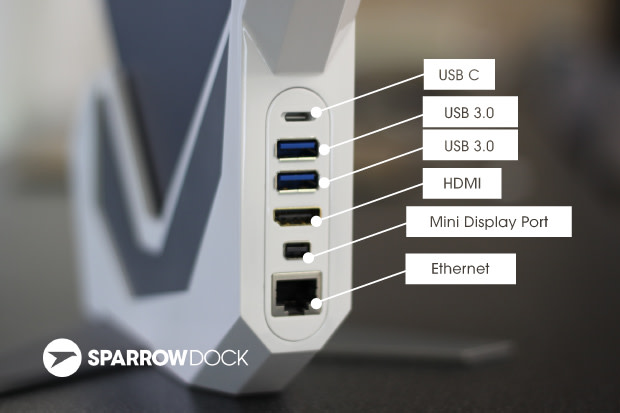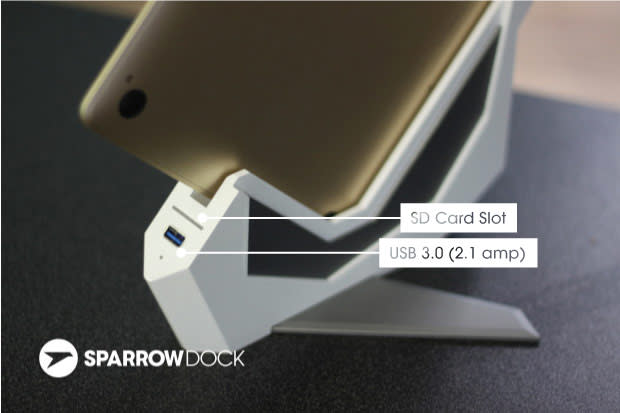 Height: 7.76" 
Width: 8.46" (wingspan), 1.2" (chassis)
Depth: 11.47"
Weight: 2.2 lbs

We are passionate about the design of SPARROW and we want this to be a product Macbook users will love to use. The campaign funding goal we set for this does not cover all the tooling, certification, production costs etc. The goal we set is to determine if there is enough interest in SPARROW to continue moving forward with us putting a lot of our own $$$ to cover the costs to manufacture and ship. 

Since the USB Type C port is so new, we might have compatibility issues with other peripheral standards. Part of your contribution will be going to solve these potential problems before we ship the product to our backers. 

The core SPARROW team has worked with manufacturers (ODMs/OEMs) for over 10 years. So this isn't our first rodeo. Our experience with creating products allows this campaign the best chance for on-time delivery. Why just a best chance and not 100%? Well, we would be lying if we could guarantee it. Life throws a tonne of randomness and obstacles so we have to respect that. Of course we will be working like crazy to deliver on-time.