iCrowdNewswire - Jul 16, 2015
Please Help Gecko Hardware!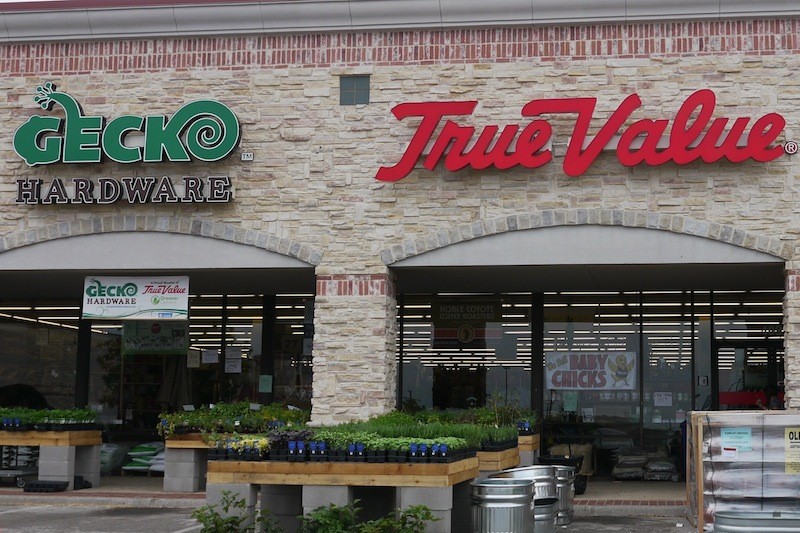 Just over two years ago, a handful of dedicated folks opened Gecko Hardware. Our dream was to create a source for local and eco-friendly products alongside the standard nuts and bolts of a traditional hardware store. We hoped to inspire creativity, learning and fellowship with classes and weekend events. We chose East Dallas for our location because of its green vibe and local charm. Though I personally have been in business for over 35 years, I have never seen such a welcoming response as we found here in Lake Highlands.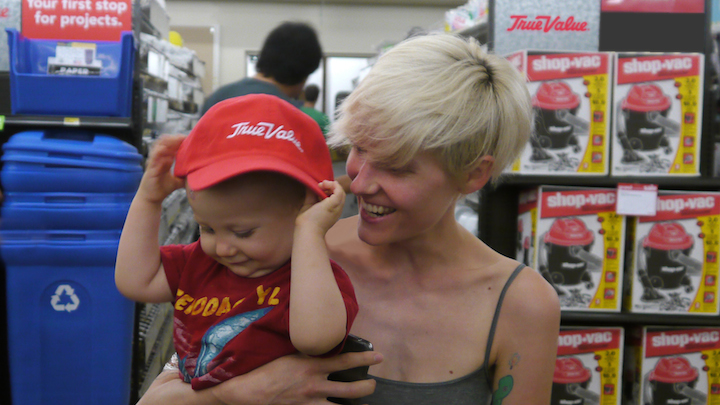 The dream of Gecko Hardware has come true in so many ways such as friendships with you, our amazing customers, and the participation of local artisans, farmers, beekeepers, candle makers, cookie bakers and other suppliers whom we've gotten to know. Every time a child hugs George, our mascot rooster, or someone buys plants for their first garden, we know that we are on the right path.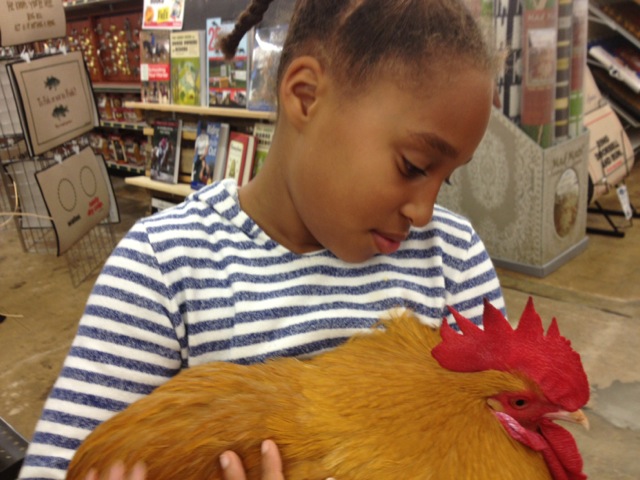 But that path is threatened. Like many new businesses, we are struggling with cash flow. This spring was particularly difficult for us and many other local, independent companies. You may have heard that a few garden centers in the area have recently announced closings of certain locations and other local companies are in jeopardy.
Why? The reasons are many but the unusually heavy rain this spring was certainly a negative factor with many area retailers. In our case, we have also been challenged by the opening of a competitive hardware store nearby. Just last year, we won several awards including Best New Hardware Store in the Country. This year, we are challenged each month just to re-order basic products, which demonstrates how quickly things can change.
There is no major corporation backing Gecko Hardware. True Value is a co-op buying group for independent dealers but our store is 100% locally owned. It is just us and we have sunk every dime that we have into keeping Gecko alive and thriving. We opened this store on a wing and a prayer and now we need more than that. Though we showed our first small profit in April, our revenue is just not enough to catch up with our expenses. You may have noticed that our shelves are getting a bit sparse.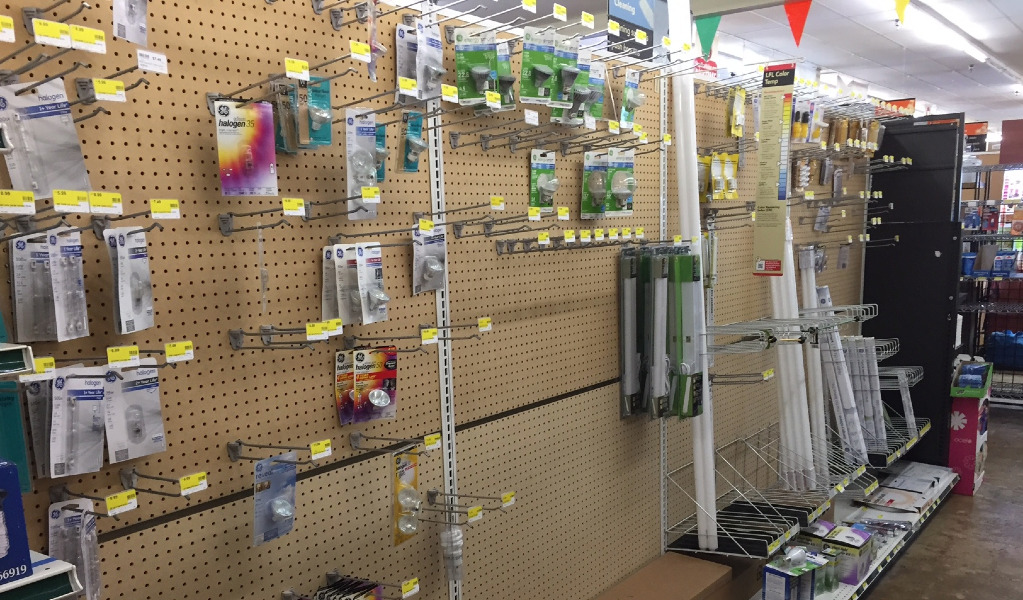 We have applied for grants, loans and other support, but none of it has come through yet and we are nearing a turning point. If we bring in conventional investors, there is a good chance that they will want us to modify Gecko to be a more "normal" hardware store. That would mean unwanted changes here such as abandoning many of the local suppliers that we love to support, stopping much of our community outreach, and finding new homes for George and Gracie, his new mate. We all want to keep that from happening.
Customers ask us all the time how we are doing and what they can do to help. They tell us how much they love our store and that they are so happy that we are here. Now we are going to offer some concrete ways that YOU CAN HELP. This GoFundMe campaign is just such a way.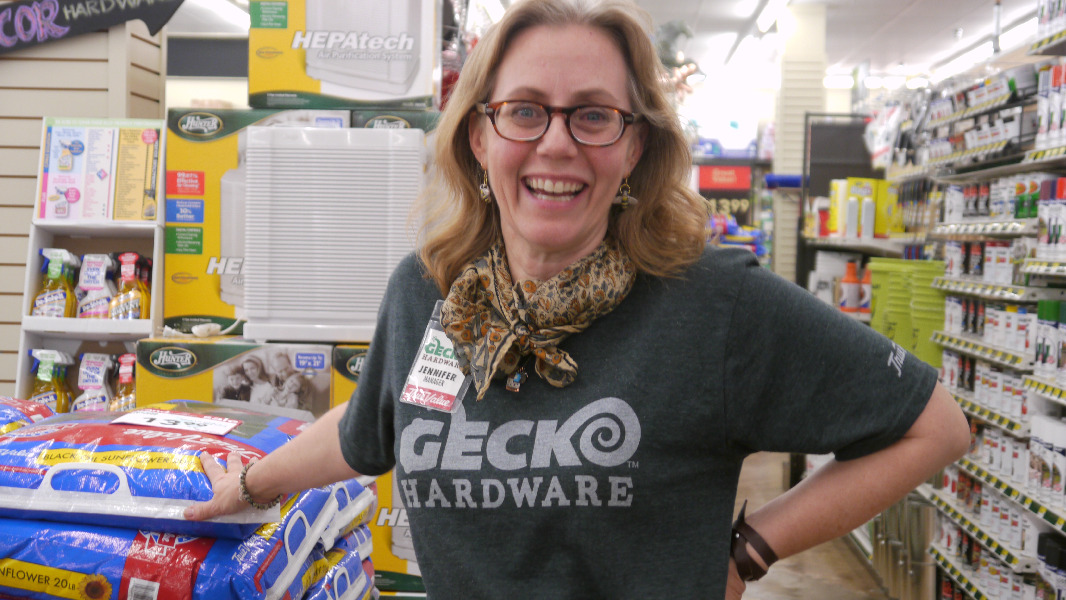 We are asking you to show your support with one of our GoFundMe options, starting at just $20. We have also included some discounts and optional gifts in appreciation of your pledge. Your investment in us is also an investment in this community because most of our revenue is returned to East Dallas in the form of local product purchases and staff wages. Your pledge will help us fill our shelves again.

You can also help by continuing to shop at our store and by bearing with us as we work through these growing pains. Especially have patience when we are out of stock of what you need as we rebuild our inventory – and let us know so that we can get it for you. We can special-order just about anything.

Also, please spread the word about Gecko and encourage your friends to shop here. You are our best advertising. And if you know of any local-minded investors who might like to help us succeed, please send them our way. They can contact us directly at the email address below.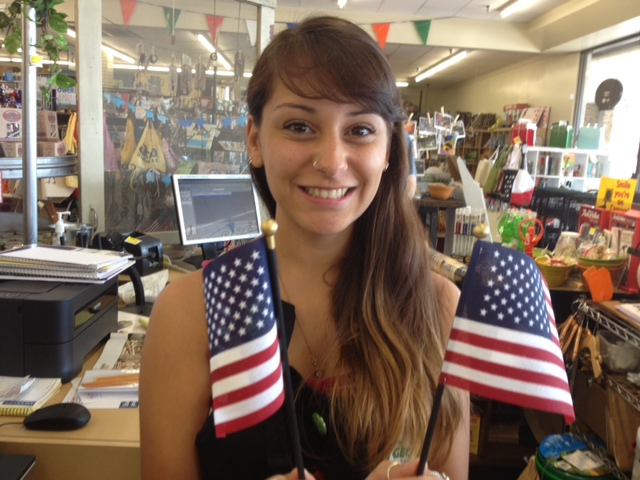 Without you, our friends and loyal customers, we would not be here. With your help, we will be able to build Gecko into the dream that we all had in the first place. So we deeply appreciate anything that you can do to help us through these challenges.
Thank-you,
Andrea Ridout and the Gecko Hardware Team
FriendsOfGecko@GeckoHardware.com

P.S. Please allow 2-3 weeks for fulfillment of t-shirts and other pledge gifts.
*These items must be picked up locally. Shipping is not available.

**Forever is as long as Gecko Hardware exists.