iCrowdNewswire - Jul 14, 2015
Saent – Be less distracted
Introducing Saent
The world's first smart device and software designed to make you more productive and do great work.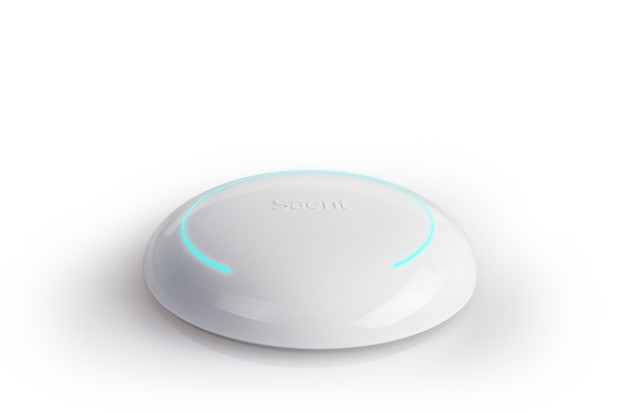 Pressing the Saent button starts a focused work session. Instantly block out distractions, find your optimal work rhythm and build better work habits.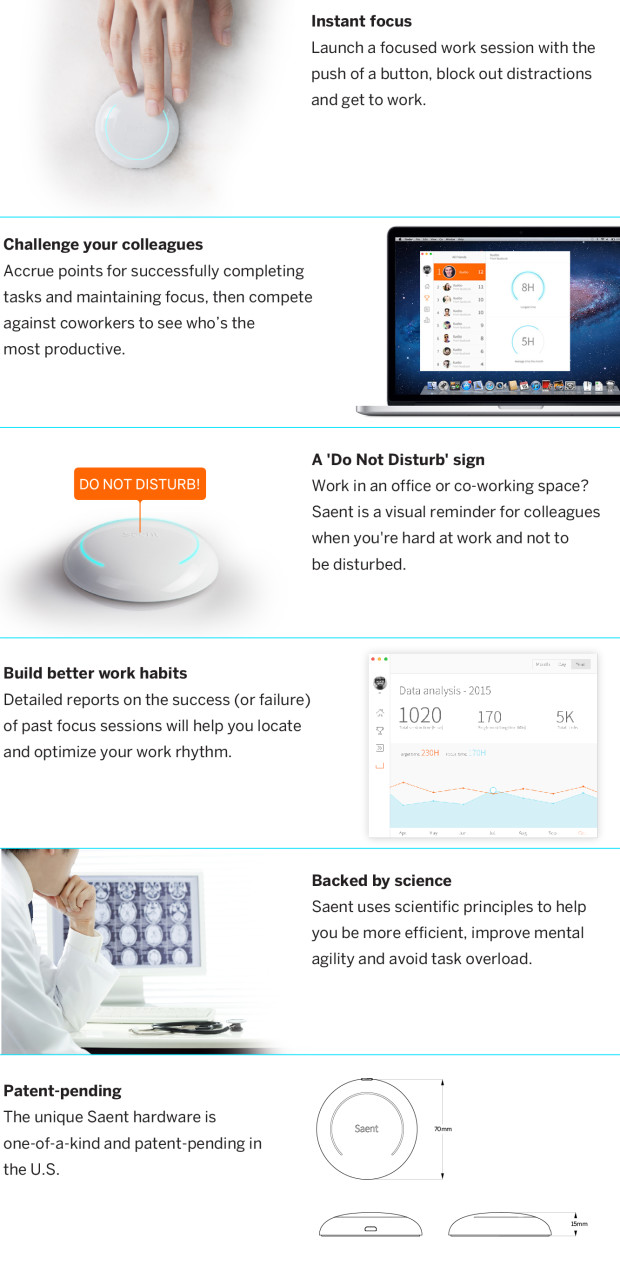 Why Saent?
Billions of web pages. Thousands of cable television channels. A never-ending stream of social media messages. Our always connected digital world has stretched our attentions to the breaking point. With all those distractions, it's harder than ever to focus and get work done.
A lot of people think the solution is to multitask, but multitasking is actually a myth. Only 3% of people are actually capable of productive multitasking. The rest of us just do something called "task switching," which leads to mistakes and poor quality work. What we really need is a way to block out distractions and enable true focus.
That's why we're building Saent (pronounced "saint"). We think the very technologies that got us here can also help us reclaim our attention spans and make it possible to lead better, more productive lives. We're on a mission to help you do great work.
How Saent Works
We built Saent around four core principles.
Stop distractions: When you hit the button to launch a focused work session, the Saent app locks you into apps and websites that are productive for your work (based on a predefined list), while blocking out distractions (like social networking sites or app notifications). Whenever you try to switch to an unproductive application, a friendly reminder will pop-up instead, recommending you to stay focused on your current task. Over time, Saent will learn your work patterns automatically and associate productive apps with specific tasks.

Optimize your work rhythm: Frequent breaks keep your brain agile and creative, so Saent helps you to work in 30, 50 or 90 minute blocks with breaks in between. Clear reports on the length, time and frequency of your successful work sessions will provide insights into when you are naturally most productive and do your best work. In the future, Saent will optimise your break time based on previous work sessions, and recommend the optimal time to begin working again.

Rewards for good work: Just as activity trackers reward users for taking steps to stay healthy, Saent awards you points for each ten-minute block of focused work you've completed. Your Saent score provides a window into your productivity over time and you can compete with colleagues and friends.

Create a physical connection to productivity: Why do most productivity apps get installed and then never used? And why do people still love pen and paper notebooks and todo lists? Because they're tangible, things that are always there, on your desk, in plain view. It's easy to forget about an app on your cluttered desktop or home screen, but the Saent button is a beautiful, physical reminder to stay focused. It's a visual cue that helps you develop a new behavior, stick to it, and monitor your progress.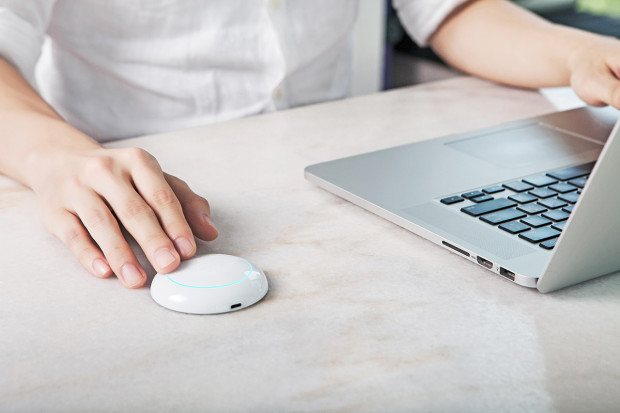 The Hardware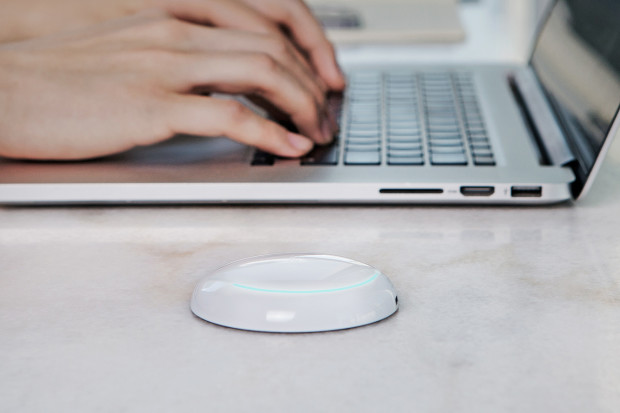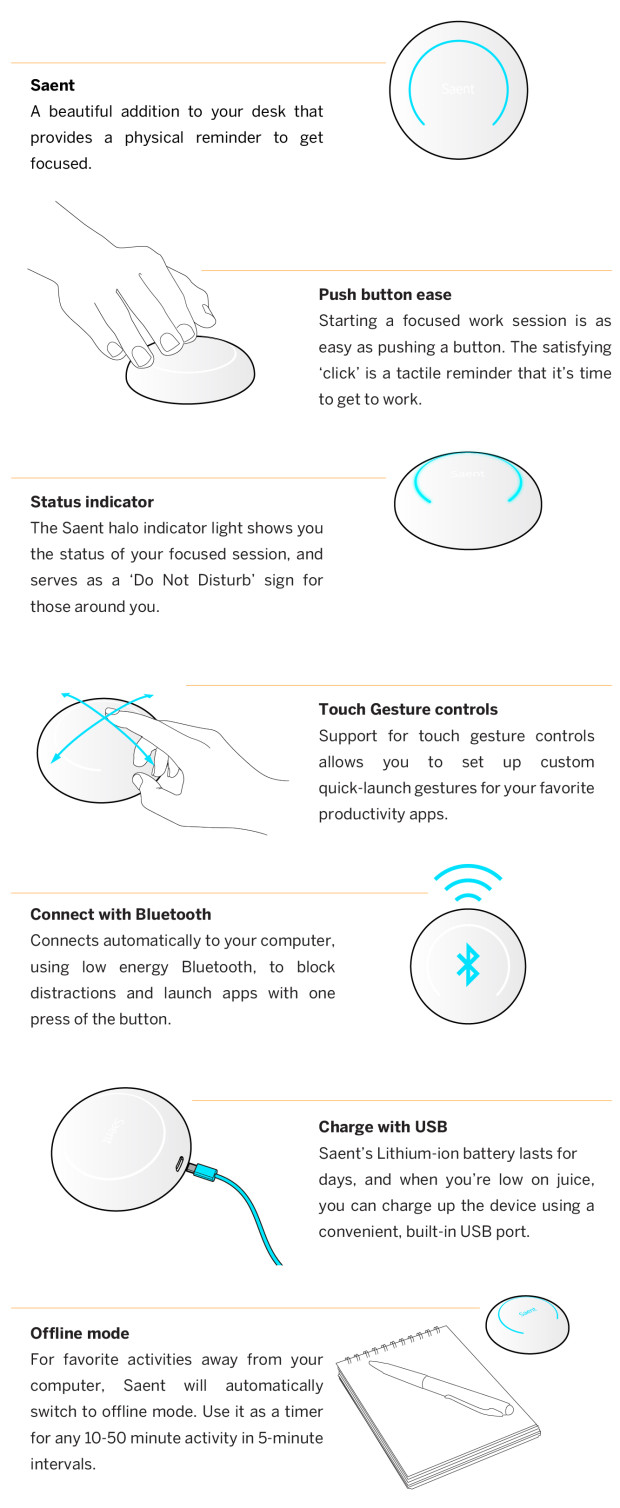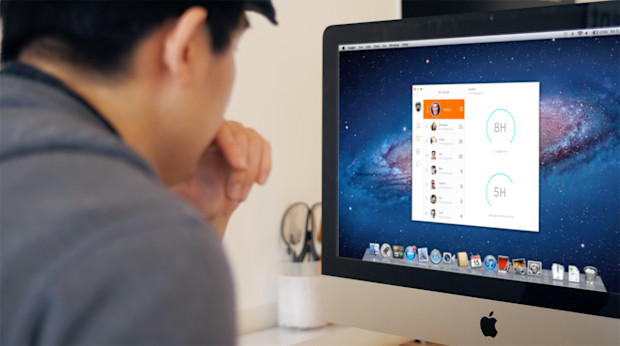 Product Specification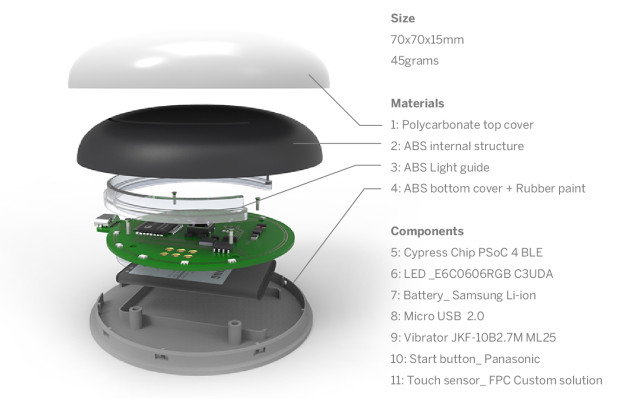 Project Background
The idea for Saent was hatched in early fall 2014 after a chance meeting between co-founders Tim and Russell at a party hosted by a mutual friend. The two met a few more times over the next couple of weeks and by mid-October, Saent was born and Russell was already working on the first prototype, a rough foam core mockup of the button.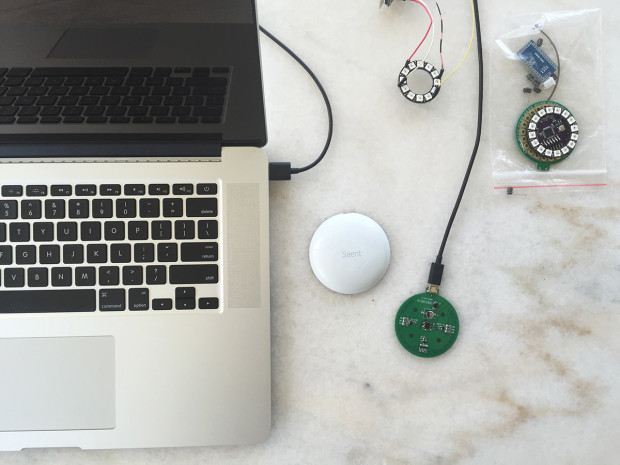 The design evolved quickly from there, over the course of a dozen prototypes, graduating from foam to clay to ABS plastic to working prototypes made with similar internal components and materials as the final product. The exterior of the production version of Saent is made from ultra-high quality and extremely durable injection molded, high gloss PMMA, a lightweight and shatter resistant acrylic glass. It also has a non-slip, rubber coated base.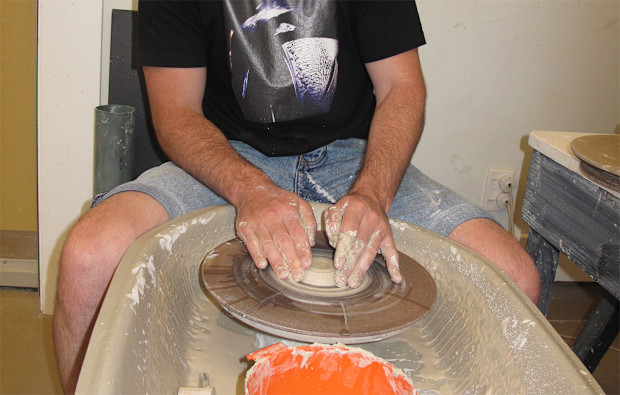 (Russell getting a feel for the optimum product size on a pottery wheel)
We've also lined up our main development partners in Beijing and Shenzhen, China, including tooling partners, who are responsible for the production of the plastic parts, and a printed circuit board (PCB) design / assembly partner, who we work with to develop the PCB / firmware and assemble the final product.
The Software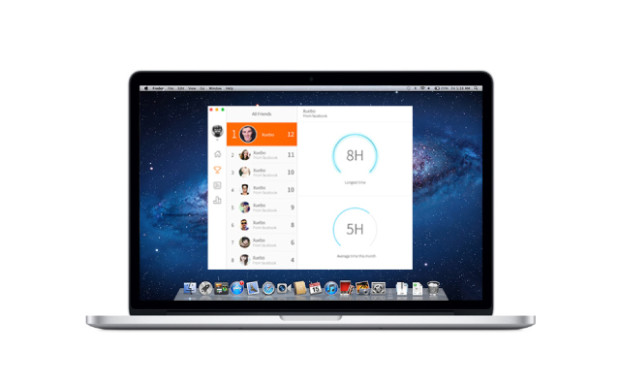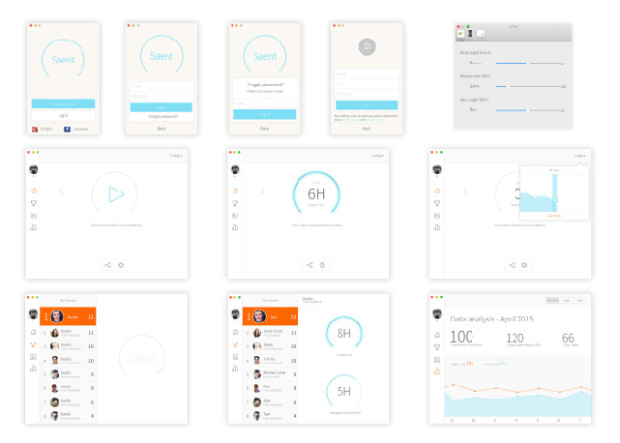 The Saent software is designed to do three things:
Stop you from multitasking. Multitasking is a myth. Studies show that fewer than 3% of the population are actually adept at handling multiple tasks at once. The rest of us end up just switching between them frantically and producinglower quality work across the board. The Saent app encourage you to commit your focus to a single task, rather than spread your mental energy thin.

Find your ideal work rhythm. Focusing on one task is great, but working for hours at a time on the same thing can be just as damaging to your work quality.Breaks are good. Saent helps you work in short, focused sessions and stop for breaks in between. Detailed reporting will help you identify the best time of day and session length to maximize your performance and increase quality.

Challenge yourself. Saent tracks your productive time and gives you an overall productivity score. You can use this score as a measure of how productive you are and challenge yourself — or your colleagues! — toward continual improvement.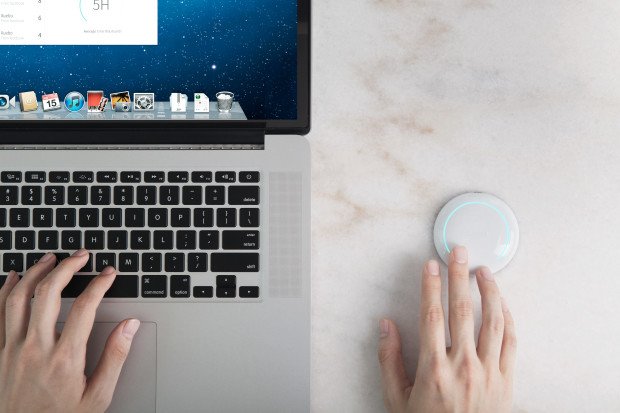 Saent Premium 1.0, which will ship with the Saent hardware in November 2015, will perform the following core functionalities:
Blocks distractions: By categorizing applications and websites as either "productive" or "unproductive," Saent will keep you focused by blocking "unproductive" activities during a focus session.

Timed sessions: Millions of productive people use work rhythms such as thePomodoro Technique to be less distracted and get more done. Saent builds on these principles and helps you work in the rhythm that most suits your work-style.

Focus points: Health trackers such as the Fitbit and Jawbone UP have revolutionized the way people exercise and get healthy. Saent will do the same thing for work by awarding points for successfully completing blocks of focused work. Challenge yourself, your friends, your colleagues or the Saent community at large!

Reports and insights: By tracking your points and general work behavior, the Saent software will give you interesting insights into your productivity. Which day of the week are you naturally most focused? When is your peak distraction time? How often do you check your email per day? These simple insights can go a long way toward helping you improve your work.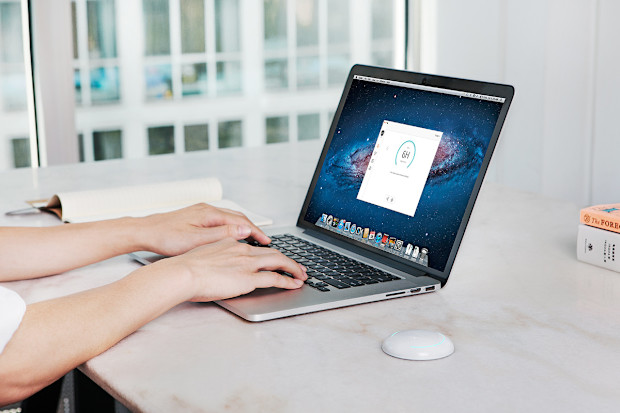 Of course, Saent won't be complete just because we ship version 1.0. We'll continually improve the software, along with input from our community. Some of the additional features we have planned include:
Productivity score: A rating from 0 – 100 based on your actual work behavior, which will allow you to see, in an instant, how you're doing and get tips on how to improve.

Granular notification control: Not all notifications are born equal. While most can wait, some critical things should be allowed to pass through, even when you're in a focused session. It's our aim to allow you to granularly customize notifications so you don't miss important updates.

"What you missed" reports: Blocking out distractions can cause unnecessary stress if you're worried about missing something critical, or dreading the slog through the mountain of emails and chat messages you've missed while focusing. A "what you missed" report will catch you up on what happened while you were working and show you what is most important.

App recommendations: As we learn what the Saent community likes and uses, we will begin to recommend productivity apps that might benefit your work based on what other people like you use. This helps you cut through the jungle of apps out there and find the ones that will truly help you achieve greater things.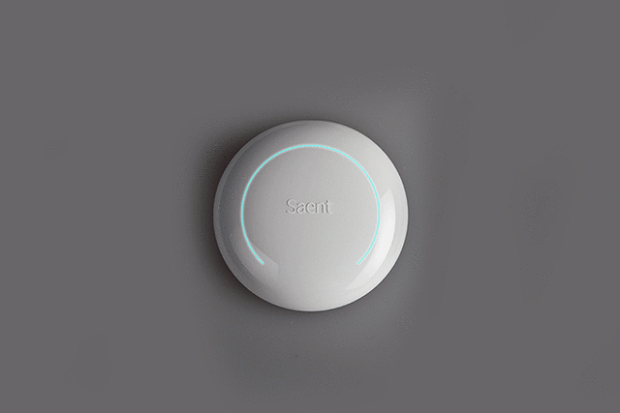 Timeline
Though a number of factors could change our release dates, below are our target dates for delivering Saent device and software to our IndieGoGo funders.