iCrowdNewswire - Jul 3, 2015
Jumpstart A Disabled Owned eBay Business and Support Causes
The Challenge
The owner of Thoughtbeam Books & Marketplace, Jennifer, has a momentous task: become a successful eBay business and expand into a successful  e commerce business all while suffering from disabilities. Jennifer Markos, company owner, is disabled and suffers from Epilepsy and other disabling conditions that prevent her from working a traditional job.
Additionally, her husband Justin– with an Accounting and Finance background that assists with company operations when possible–also is disabled and suffers from debilitating cluster headaches, migraines, tension headaches, chronic fatigue syndrome, degenerative disc disease and several other conditions. 
Working at home provides Jennifer with flexibility in working hours, working conditions/environment, and it is adaptive to her health conditions.
What the company needs
That said, the company is small and needs capital to reach the personal goal of a sustainable living wage and company philanthropic mission of being able to donate 5% of sales to Clusterbusters Inc. and raising a $500 fund to promote literacy in the community. The specifics of the capital needed are detailed later in this project description.
Before describing the project specifics a few distinctions need clarified.
Company Success:
Despite the small size, growth and success are something that Thoughtbeam Books has achieved. In 6 months of operations, sales have increased by 1000% and are only limited by the inventory on hand. Additionally, the company obtained Top Rated Seller Status after five months of operations. Sales, customer satisfaction, and achieving such distinction are a simple matter of the company mission which is to provide an exceptional shopping experience. Specifically, the mission is "to create a memorable shopping experience through exceptional customer service and quality products offered at market driven prices."
How Thoughtbeam Books Differentiates Itself
Thoughtbeam Books & Marketplace differentiates itself from other eBay sellers in myriad ways not limited to:

30-Day Money-Back 100% Customer Satisfaction Return Policy. Additional return policy features include "hassle free returns," which allows the customer to return the item without question, free of charge, and without a restocking fee.
Free standard shipping, not by media mail, rather by USPS first class shipping or by USPS Flat Rate priority (if over 13 ounces).
Virtual help desk with FAQ pages and live chat available.
Product pricing based upon market prices. Thoughtbeam books does not keystone price products. After product cost is factored, the final price is determined by market value. Which leads to the important point of the company stocking only in demand items.
Same day processing with maximum 1 day processing of orders.
Unique packaging of the product that includes designer tape, a thank you card for the purchase, a company flyer, and sometimes promotional freebies.
A simple store rewards program using a punch-card. We keep track of the customers purchases. After 10 purchases, the customer saves $20 in the store, that simple.
A thank you for the feedback email, and an email with 15% off option if a survey is completed.
We employ analytics and are starting to use survey's to learn more about our customers wants, needs, and desires.
The Project
Thoughtbeam Books & Marketplace has a simple project, on paper at least, raise capital. Capital is need to cover General and Administrative Costs, Legal & Clerical Fees, and Inventory for the Store. If on time constraint here is the cost breakdown of the project: https://www.thoughtbeambooks.com/what-donations-cover.html
General & Administrative Costs Portion of Project
Covering three months of General & Administrative costs is $1,598. The costs include eBay store subscription & dues, and most importantly for the expansion of an eCommerce storefront factored at $75 per month. Also included is $597.00 to promote the eCommerce store. A storefront outside of eBay is but one goal of Thoughtbeam Books & Marketplace. Expanding outside of eBay should increase revenue and most importantly allow for the potential of differentiation.
The biggest issue with eBay, aside from fierce competition, is the difficulty in creating brand awareness. Thoughtbeam has experimented with Big Commerce, Shopify, and Volusion to find that eBay integration–even with 3rd party software–is cumbersome and just not practical. If an e commerce storefront is launched the most likely platform will be Shopping Cart Elite, as it seamlessly integrates with eBay. 
The goal for Thoughtbeam Books is to create its own unique marketplace and establish brand identity with store rewards loyalty, store discounts, multi carrier shipping options, and our own hosted marketplace. At $1,598.00 we are confident that we can launch a successful marketplace unique from eBay.
Legal & Clerical Fees Portion of Project
Thoughtbeam Books would like to establish itself as a separate legal entity, via LLC. Additionally, to establish business credit the company needs to obtain an auto file DUNS number. While the company does have a DUNS number, none of the business transactions are filed automatically, which the auto file would take care of. Thoughtbeam Books & Marketplace is trademarked in the State of Maryland; however, the name needs to be trademarked federally. The estimated cost for these legal & clerical fees is $998.00. 
Inventory for Store for Project
Thoughtbeam Books has found that sales are directly proportional to the volume of inventory. As inventory increases, sales increase. Ceteris Paribus, this does assume that the inventory selected is that of what is in demand, of value, or of need. 
Books
New books–even on eBay–can provide the estimated 35% to 40% profit margin needed to sustain operations. The company record indicates such profit margins. As such, the focus on inventory acquisition is new books. Careful attention is paid to consumer demand. Consumers prefer fiction over non fiction, and the average age of reader is 18-45. As such we would purchase 50% Adult Fiction, 40% Adult Non Fiction, and 10% Children's Literature. We computed an estimated cost of $5,305.00. For inventory assumptions click here: https://www.thoughtbeambooks.com/what-donations-cover.html
Consumer Electronics, Dollar Items, and Educational Supplies
Consumer Electronics, Dollar Items, and Educational Supplies provide quick cash flow, but lower profit margins. On average, our profit margin is anywhere from 10%, which won't even cover eBay and PayPal fees, to 30%. As such, extremely careful selection of consumer electronics and dollar items, and educational supplies would be the focus. In this project, we guesstimated $2,000 for this sector of inventory expansion. However, before any purchases our project includes marketing survey's which will help to determine just what inventory should be purchased. With such low purchasing power and limited storage, in-demand products are paramount. The goal is to find products that generate profit margins near the 35% to 40% mark.
Stationery
In this inventory classification we have had great success with seasonal items such as monthly bill organizers, monthly planners, and yearly calendars. As expected, as the months progress the sales volume of these items decrease. As such, much of this $500 estimate is to be set aside for beginning year 2016 stationery. Some of this funding would be used, however, to purchase greeting cards and other unique artsy stationery type items that reflect seasonal demand.
Philanthropy is Integrated In This Project
The project is not complete without our philanthropic mission. While we have set aside a fund for promoting literacy in the community, we cannot begin to fund the program until sales volume increases. Our goal is to establish a $500 fund to be used towards the purchase of books and other literary aids. These will be distributed throughout to the community, especially to those most in need. Examples of places to distribute include nursing homes, hospitals, schools, etc. 

We believe in the power of reading and its ability for one to think constructively, create new ideas, and for its ability to open one's imagination. The gift of literacy is one of the greatest gifts possible. We will do what it takes to spread the joy of literacy.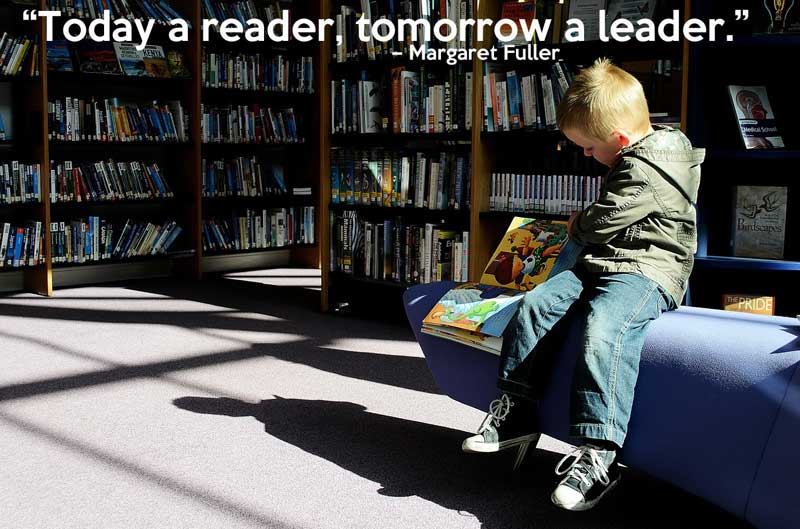 As stated prior, Jennifer's husband has chronic cluster headaches, migraines, and tension headaches. The company believes in donating to Clusterbusters to further headache research, promote advocacy, and provide funding to support a great cause. With eBay, a company can set in percentages of 25% increments donations to an non profit organization. Through calculations, our project includes donating 5% of our revenue to Clusterbusters. For more about the organization click here: https://clusterbusters.org/

Putting It All Together
The project will begin development as this campaign runs. Logistics, strategy, and implementation will all be thought out. Once the funding goal is reached, the project will go into full launch and all incentives will be delivered.
We Give Back
We believe in giving back to our donors. Check out what we provide as incentives. These include free advertising, store discounts, and free social media marketing.
Thank You in Advance
We thank you in advance for reading this cause and all possible donations. When you support our cause you support a disabled business, a local community, and a headache organization that is always in need of funding to continue the advancement of headache research. Thank you for your time.