iCrowdNewswire - Jun 30, 2015
The Open Book
What Every Community Needs!
Is it a bookstore? A meeting hall? A cafe? A dance house? A performance center? Yes! You are invited to come by and read, converse, buy, sing, dance, recite, drink fine coffees and play.  The telling and sharing, the singing and acting, the dreaming up of stories and strategies and ideas … that's what this campaign is all about. 
Hi! My name is Nory Fussell and I'm stoked to be opening The Open Book!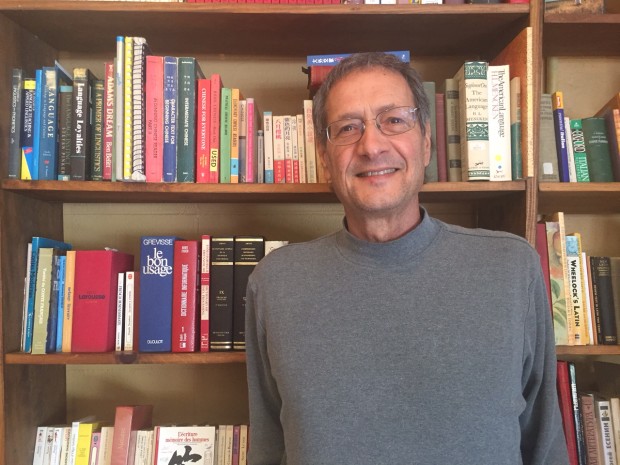 Music heals! Art heals! Versatility heals!
The Open Book, a quality used book store, will also be a mid-sized, scenic, intimate and affordable community-oriented performance hall like no other in the area. You will enjoy a wide variety of community events, many of which will be offered by donation. Events such as:
a monthly Travelogue Night hosted by your traveling Nevada County neighbors
open mics at which you can play for, listen to and be heard by your community 
Learning Lunches offered by talented folks with something special to teach
a seasonal Council of Elders for learning from our treasured Wise Ones
a monthly concert to benefit Hospitality House, the local homeless shelter 
many other activities, town hall meetings, rallies … you name it, you can host it!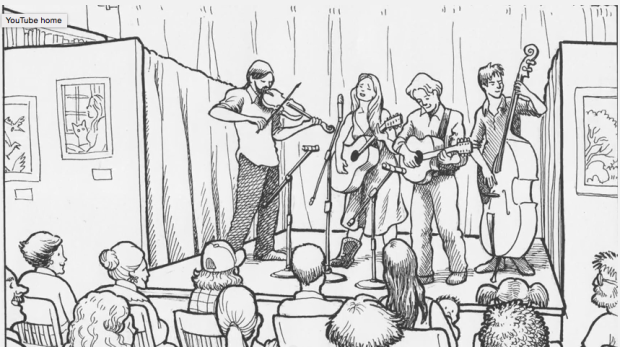 This bookstore, formerly Tomes, has rolling bookshelves which can be moved aside to create seating space for an audience of up to 80, a comfortable cabaret setting, or even a good sized dance floor. A sturdy and elevated 16′ x 8′ stage will be built. Rolling panels, upon which local artists can hang their works, will double as an attractive proscenium behind which the shelves and tables can be concealed to offer a more classic backdrop to events for your enjoyment.
In order to make way for an abundant new inventory of fresh books, The Open Book will be "compressed", creating a more open feel and freeing up space for more retail sales in the adjoining coffee shop, Sierra Mountain Coffee Roasters. With books in the cafe and cafe tables in the bookstore, this has been, and will continue to be, a very successful symbiotic relationship. 
About the New Owner
I have lived in the foothills of Nevada County, California, for 35 years, raising my family here and, for most of those years, enjoying a vibrant healing arts practice while developing friendships and support that continue to deepen and amaze me. Being active in various community groups, I've also produced and attended many a concert, rally and meeting at this bookstore and so have an excellent working relationship with the staff.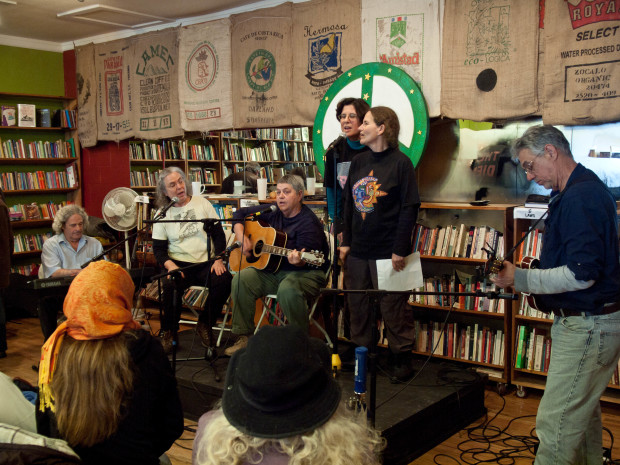 From a very early age, one of my recurring dreams is of a huge gathering, everyone I know in festivity under the shade of an acre-wide Banyan Tree, children climbing the branches while underneath the folk are singing and dancing, enjoying music and food everywhere. Friends now express support and excitement for this bookstore project, saying, "What a perfect place for you, Nory!" 
About the Money 
Right back into the community! Your support of this project will have an impact on the creativity, knowledge and dreams of our community – kids, adults, all ages – that are impossible to measure! 
Reflections upon past performances here range from, "What a cool place!" to "How much cooler this place could be!" Some fine and talented people are helping with computer technologies, video production, art, construction, labor … with all of this. Bless their hearts that, in most cases, I am getting the "buddy discount".
Here follows an estimated accounting:
Stage Materials            $600
Paint/hardware              400
Lights/electrical             700
Panels/hardware           500
Plants                                200
Chairs                                500
Labor                               1000
Computer/tech help   1000
Marketing                       1000
Inventory                           400
Web design                       400
Signage                              400
Artwork/logo                    500
Licensing/fees                 700
 Funds that exceed our Goal will go towards the next level of improvements such as sound baffling for the rear wall, new microphones and the inevitable unforeseen.
About the Risks
For almost thirty years, I've been a one-on-one, self-employed person. Retail is new to me and technology isn't my first language — it's a challenge but I have tremendous support and am learning quickly. As electronic reading devices are changing the way many of us read, some bookstores are closing their doors. In massage, "there is no substitute for the human touch",  and electronic devices do not build community hubs. People, face to face, do.