iCrowdNewswire - Jun 24, 2015
Three Tree Coffee Shop

Intro
We are a small town specialty coffee roaster with a globally minded mission looking towards expansion of current operations as well as the addition of a coffee shop.  You can read more about our mission and need below.  Stay tuned to this page for updates about the shop.
Our Mission
A tree is a source of life in many ways.  By selling artisan roasted specialty coffee, Three Tree Coffee Roasters is a source of life in 3 ways: 1) empowering our farmers, 2) ending human trafficking and 3) engaging the community.  Visit our website (www.3treecoffeeroasters.com) to learn more or continue reading this section.
Empower the Farmer: 
Coffee farmers are one of the most exploited commodity farmers, sometimes earning less than $1 per pound for their product.  We take pride in making sure our farmers are well taken care of by pursuing sourcing avenues that provide higher wages, safe working conditions, and training on sustainable and quality practices that increase the value of their product.  We desire to form more direct trade relationships to ensure traceability and higher standards of living for our farmers.  Organizations we are currently partnering with include: Fair Trade USA, Thrive Farmers International, and The Cafe Femenino Foundation.

End Human Trafficking:
We partner with local and international organizations to end current day slave labor.  Whether it is through our purchasing habits, fundraisers, or events that bring awareness to this injustice, we want to play our part in seeing victims live in freedom.  We are pleased to have a direct influence in changing the future of labor trafficking victims by empowering our farmers in the coffee industry.  Organizations we have supported include: International Justice Mission and Rahab's Rope.

Engage the Community:
We are proud to represent Statesboro on a global scale and excited to serve our local community.  We partner with local organizations through fundraisers, volunteering and buying many business inputs locally.  Of course, we also provide delicious coffee!  Desiring for our community to join our mission and adopt our passions, we similarly desire to help our community thrive and prosper.  Organizations we have supported include: Fostering Bulloch and Boy Scouts of America.
Our Need
We are moving our roasting facilities in an expansion project which will include opening a coffee shop in Fall 2015.  The new coffee shop will be located at 441 South Main St., Suite A, Statesboro, GA 30458.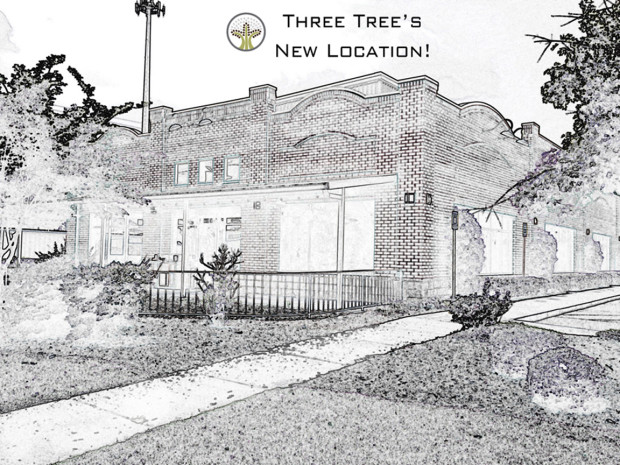 Why?
This new location will increase the reach of our mission in many ways. 
1) By serving coffee to the community, we will have more opportunities to share the problems we hope to address through our mission and initiatives, such as the many forms of human trafficking.  Our current lack of daily communication and visibility have kept many from hearing about the hope we offer coffee farmers and trafficking victims.
2) Our new location will provide an avenue to engage and serve our community directly; an aspect of our mission we have been wanting to participate more in.  Beyond providing friendly barista services through our coffee shop, we hope to offer our space to local non-profit organizations. 
3) The new coffee shop will give Three Tree Coffee Roasters another revenue stream, thus continuing to fuel a sustainable way to make a global impact.
Amount?
We need $33,333 to accomplish this next phase of Three Tree Coffee.  The $33,333 will be used for the following: equipment (50%), renovations (25%), signage (10%), starting inventory (10%) and other miscellaneous costs (5%).  Beyond the initial $33,333, we still need upfront capital and we welcome giving over $33,333.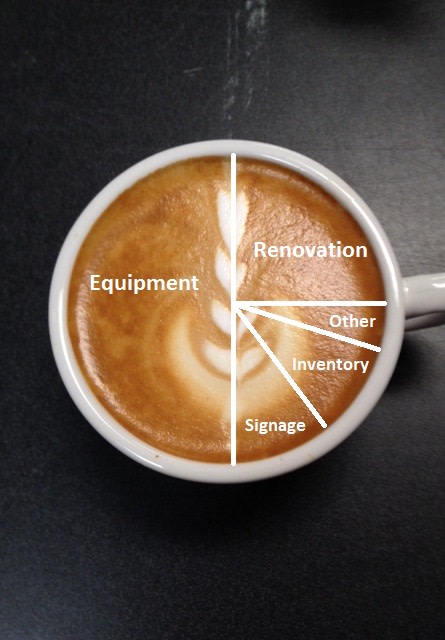 How?
YOU!  We can accomplish more together, as a community of passionate individuals seeking to make a difference in the world, than by ourselves.  Please consider giving to this cause and making a global impact.
You
You can participate in our mission and campaign by:
– giving towards our cause and becoming a financial partner
– sharing this campaign with your friends through word of mouth and social media
– passing along our campaign to organizations with similar missions
More or Less
Any funds raised beyond the $33,333 goal will be applied towards upfront capital first and foremost.  Once we have 3 months worth of expenses covered, we could use excess funds towards the following:
– Establishing Direct Trade relationships with coffee farmers to ensure empowering wages, safe working conditions, highest quality, and sustainable practices. 
– Hosting more events to raise funds and awareness regarding human trafficking.
– Learning more about the coffee trade through expos and conventions, opening opportunities to network with fellow coffee nerds
All perks will still be honored whether we meet our goal or not.   
Gallery 
Check out the gallery for pics of our perks, team, facilities and boss (baby Abigail).