iCrowdNewswire - Jun 24, 2015
Help Joyce and Serenity House Fire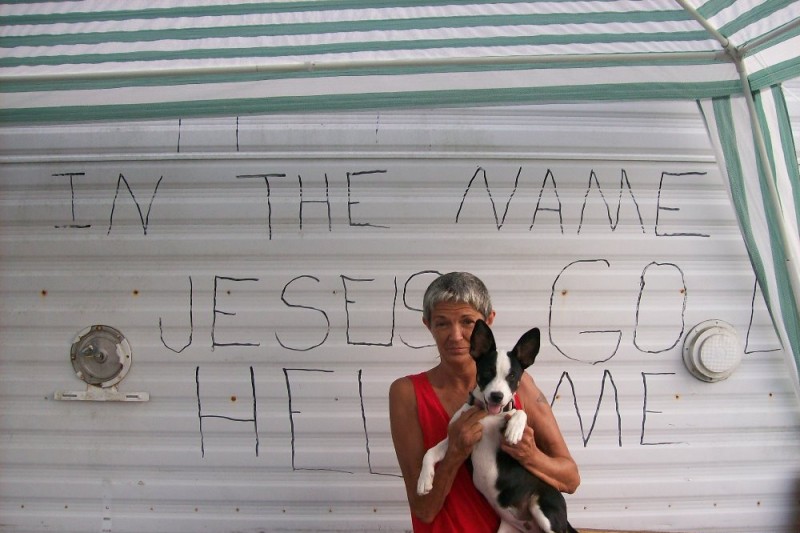 On dec 17th,  2014, tragically Joyce's mobile home caught on fire. Her two dogs, Ladybug and Cricket, who were aslo rescued dogs, died in the fire, leaving only one of her other dogs, Serenity, surving in the fire.
Joyce has lost everything! She was giving a few days in a hotel by Red Cross, but now has no choice but to live in her 10 X 6 cement shed, with no electric or running water.
She has no family! Joyce is aslo diabled with some heath issues, and is on a very small fixed income. She has been using battery powered fans and lights for her and Serenity, but the Florida heat is really getting bad for them. She has a cooler for ice and buys bottled water to wash with and drink.
We are asking everyone to raise some money for the removal of her burnt mobile home and to possibly get her another small one bedroom mobile to get put back on her property. Even if it is used or donated it will cost to be set up.
There are three of us who recently found out about her situation.  Joyce has been so quite becuase she dosen't want to place a burdon on any one else, so we didnt know she was living in her shed untill she fell and hurt herself and we heard her calling out for help late one night. We are doing all we can to help her with food, water and ice, and trying to find Joyce and Serenity any other help.
Joyce has aslp helped the homeless in the past by providing them a room in her home and food. She has been a blessing to our community for 20 years and we would like to give her the help back. "Paying it forward". She doesn't have much time left before the county forces her off the property and she doesn't know where she and serenity can go when that happens. We hope you can find it in your heart to help them. Any donation would be a blessing to her.