iCrowdNewswire - Jun 22, 2015
KARTMA: The Street Cafe That's Ending Homelessness
Introducing Downtown Streets Team's First Social Enterprise

A street café that trains and employs individuals transitioning out of homelessness. #TheKartWithHeart – launching in San Jose this summer.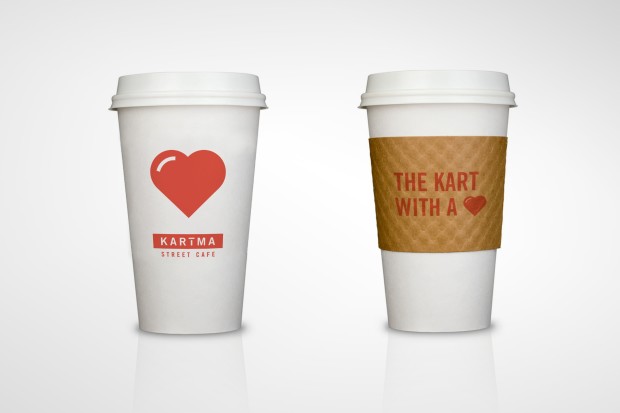 KARTMA's Vision
Create jobs for homeless individuals as they move into stable housing through hands-on experience and transferable skills, all while paying a decent wage
Revitalize public spaces while bringing people together and committing to environmental sustainability and responsible public commerce (starting in   San Jose, CA)
Empower the community with both un-housed and housed individuals working together to enhance their lives and their neighborhood
We will execute on this vision by establishing a revenue producing business model, allowing rapid growth at a low entry cost, in order to end homelessness across the region and beyond.
We Need Your Help!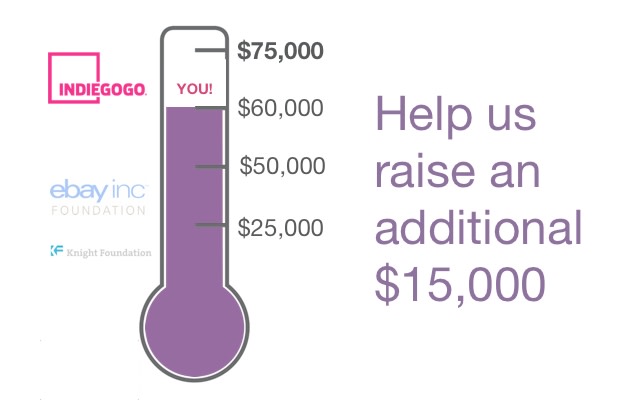 At Downtown Streets Team, we've seen how important it is for stakeholders at every level to be committed so we've already raised $60,000 from some amazing launch partners such as the eBay Foundation and the Knight Foundation. 
In order to ensure a successful launch, help us raise additional $15,000 to:
complete our "Tuk-Tuk" cart (featured above) which will launch in San Jose later this year
equip the cart with the necessary tools, supplies and personality 
train and support our first employees while establishing a financial reserve to ensure that we are moving team members into a stable work environment as they work to transition themselves out of homelessness
How will the money be used?
Yes, $75,000 is a lot of money. But as far as we are concerned, we are ultimately working with people's lives and want to ensure that we have stability for our Team Members to move into the project and have enough time to be successful before we run out of money. 
What if you exceed your Campaign Goal?
If we raise additional funds, our immediate goal is expansion. If we can't fund an entire new cart, we will look to expand the offerings and operation hours of our initial cart, which ultimately means employing more of our homeless men and women. 
Our Amazing Launch Partners
In addition to the financial supporters we have above, we've already partnered with some great organizations to make KARTMA stronger: 
City of San Jose Parks, Recreation & Neighborhood Services who are the leaders of the St. James Park revitalization and grantors of exclusive use permits for KARTMA
Chromatic Coffee, suppliers of world class 3rd wave coffee, equipment and technical assistance, have provided in-kind training for KARTMA employees and designed of unique KARTMA blend called "Revive"
Pestana Properties & The Glasshouse  who have given us exclusive access and rights to operate at a major downtown intersection
Gensler, an international marketing and branding firm, who has provided pro bono support on all of our materials 
Farran Tabrizi of Tabrizi Productions was absolutely incredible in creating our launch video on a super quick deadline. If you need a high-quality video, we highly recommend Tabrizi Productions!
With every cup of coffee we sell, KARTMA will make waves of perception change and bring people together around making our communities stronger and more alive!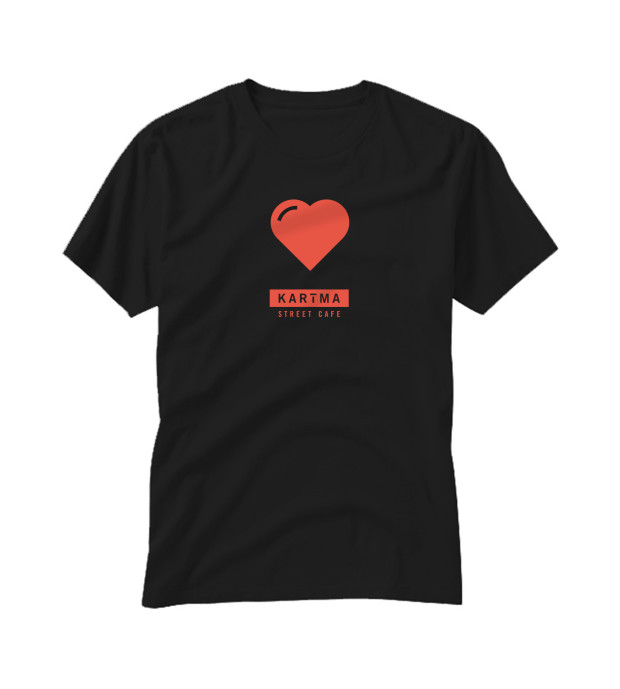 NO MONEY? NO PROBLEM.
If you can't donate any money to our campaign – we understand. There are other ways you can help:
Please share this page wide and far: with your friends, family, pets, landlord, fellow coffee enthusiasts, strangers and (current or former) lovers.
Become a 'regular' and refer a friend – we will be serving the best coffee around!
Volunteer your time and skills to help KARTMA Team Members succeed
Donate in-kinds equipment, supplies, etc. to help secure our success
Writer's block? We've got you.
Feel free to copy and paste the following to share in email, Facebook or Twitter:
Downtown Streets Team, a San Francisco Bay Area nonprofit, is launching its first social enterprise: KARTMA Street Cafe. This eco-friendly, street café is a sustainable approach to ending homelessness by equipping team members with valuable barista skills, paying a decent wage and helping individuals find and move into permanent employment with community partners. The team is starting a pilot program in San Jose this summer and will be launching their full café later this year. Please visit their campaign at http://igg.me/at/kartma and contribute or share with your network! 
A Social Enterprise of: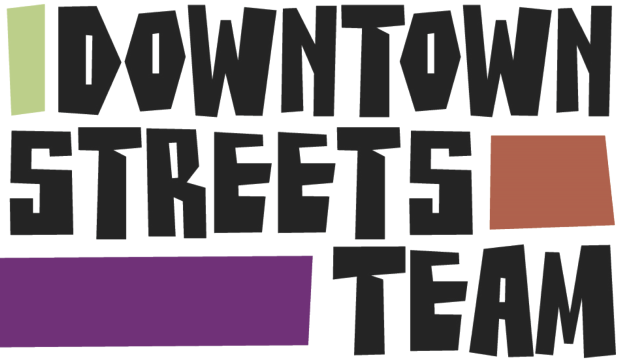 KARTMA is a social enterprise started by Downtown Streets Team, a San Francisco Bay Area nonprofit. At Downtown Streets Team, we've seen over 700 homeless men and women who, when given a pathway out of poverty, have risen to the occasion and transformed their lives through employment and housing. KARTMA is an evolution of our community building approach and a natural extension of our model to create sustainable jobs for members of our community who are looking for a chance to better themselves.  
THANK YOU <3
With your help, we can create new possibilities for people who want to work for them. We can change the perception of homelessness and work to make communities more accessible and enjoyable for all citizens.