iCrowdNewswire - Jun 19, 2015
Save Locket's Meadow Animal Rescue
Just a little something about Petunia Buttercup, our sweet little girl. There are those who don't believe she is a kitchen pig, but really, she has always been more of a house pig. The other pigs eventually opted to sleep outside, but not Tuney . . . she loves heat and air conditioning. We would be heartbroken if she changed her mind!
Fifteen years ago, Kathleen Schurman and her husband, David, purchased 15 acres in Bethany, CT, and began to rescue animals from slaughter, neglect and abuse situations. Over the years they have saved hundreds of horses, dozens of sheep, goats, hens, roosters (many from the cock fights,) dogs, cats, veal calves and more. Long before the world went wild over Ester the Wonder Pig, Locket's Meadow farm had Ozzie Osboar, who weighed about 400 pounds and followed Kathleen everywhere. Pig Petunia Buttercup, at 550 pounds, still sleeps in the kitchen every night. While other rescues fundraise and solicit donations, Kathleen and David opted to fund the work themselves, putting every penny they earned into the animals and the farm. At any given time, they have between 130 and 150 rescues on the property, most of them special needs, and the cost of hay and feed alone is $10,000 a month. Vet bills, farriers and other necessities add up to nearly another $10,000, and that doesn't include the mortgages.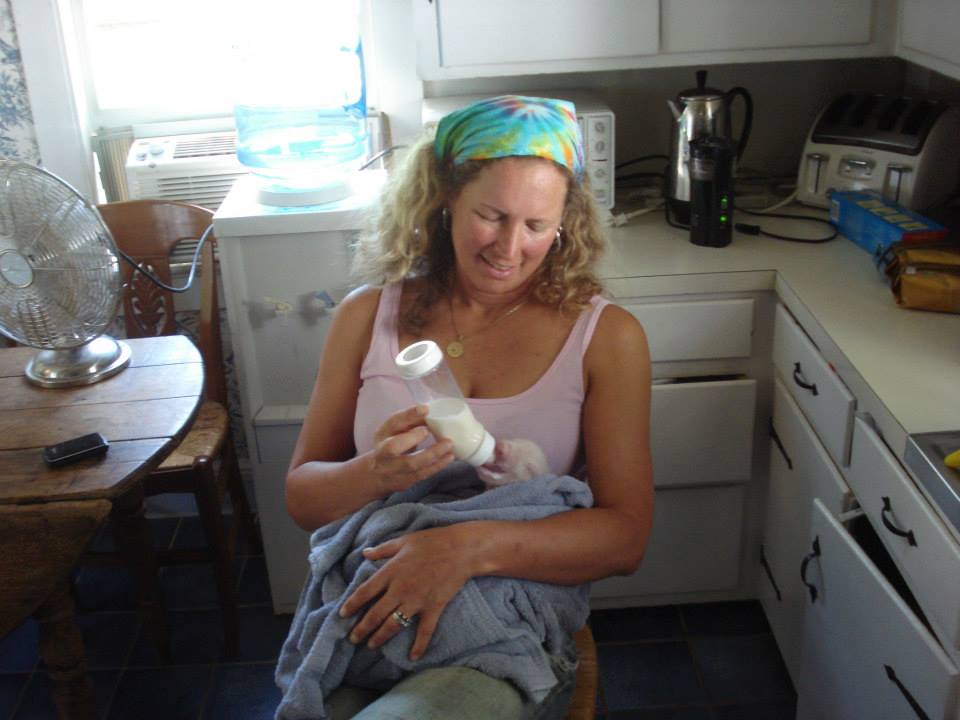 Ozzie Osboar as a 48-hour old runt – he and Kathleen were inseperable.
Those animals that can work are trained to do very important jobs. The farm offers riding for special needs individuals at a nominal price, and many autistic and Downs syndrome adults have learned to ride independently on incredibly gentle horses, all of which came to the farm as throwaway or slaughter animals. Kathleen has offered programs for adolescent girls who suffered from bullying (at no cost to those who couldn't afford it, which is most of the participants.) Working with Kathleen's very special horse, Captain, the girls learned how to stand up for themselves and regain their confidence and self-esteem.
Over the years, dozens of groups of special needs children have visited the farm and taken pony rides on the enormous Ernie, a Shire who was one of the first horses saved from the horsemeat industry as a 9-month old colt in 2002 . These animals that were rescued from the worst situations now give back to whomever needs them, with patience and love.
Early this year, David lost his source of income and the farm has been struggling to survive on what Kathleen earns as a writer and animal communicator, along with an occasional small donation. While the animals have been fed and taken care of, the couple is months behind on the mortgages and is in danger of losing the farm. Some of the horses are adoptable, but most of them are retired and remain on Locket's Meadow due to their very specific and special needs. There is little hope of safely placing the other farm animals.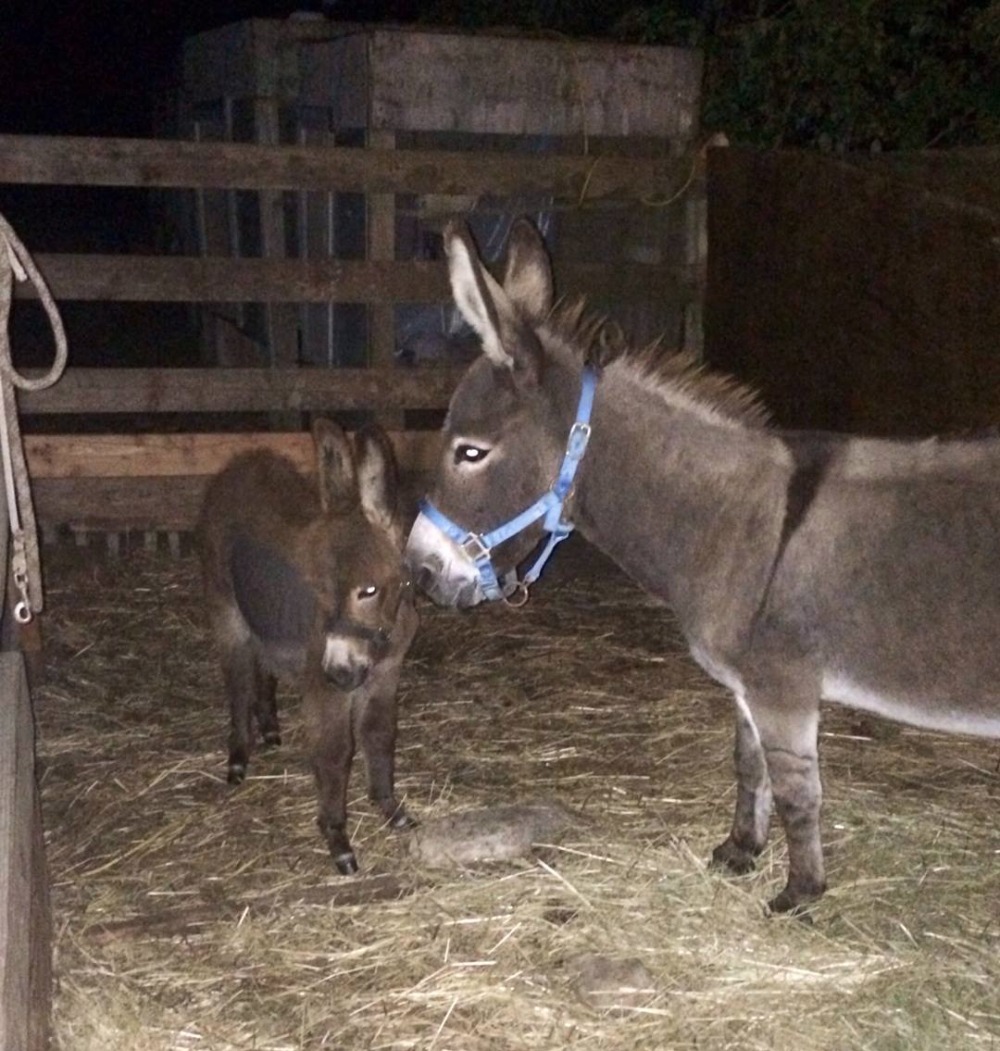 Above, Lavender and Imogene arrive home. The mother and daughter were rescued last August from a slaughter auction in PA where they both were infected with pneumonia. The vets at the clinic gave them a slim chance of recovery, but $5,000 worth of treatment later, they both survived, and it turns out Lavender was already pregnant again. We await baby number 2 . . . 
Even if David finds employment soon (fingers crossed!) to catch up financially is a long shot, and at this point, they realize they can't continue to "give away the farm" while covering all the expenses themselves. It's time to ask for help so the work of integrating rescued animals with humans in need of rescue can continue indefinitely. 
While the vegan movement is gaining steam and many are jumping on the bandwagon, Kathleen and David have been doing the work for far longer than they have had Locket's Meadow. Their work in rescue, rehab and animal welfare goes back many decades (Katheen stopped eating animal products nearly 33 years ago when she began rescuing on a small scale.) The couple hopes to continue their work with compromised animals and humans in need of emotional support long into the future.
In order to meet the animals' needs over the next year we need to raise $200,000, but if we can raise $750,000 to own the property outright we can better guarantee decades of service to the animals and people in need of our facility, and hopefully set things up so it can continue long after we are gone. Please give as generously as you can, and share this so that others may help, as well. 
We thank you, and the animal residents of Locket's Meadow thank you.