iCrowdNewswire - Jun 16, 2015
B'S CRACKLIN BBQ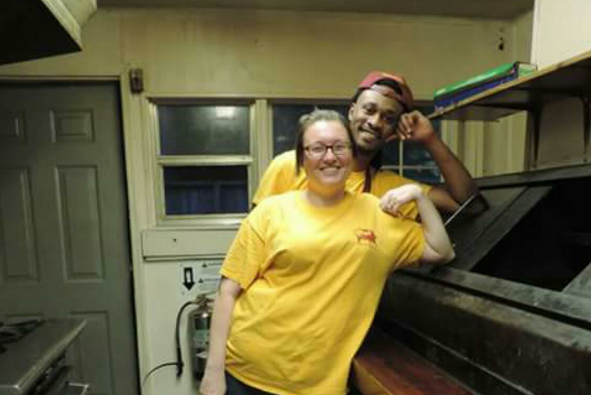 The Furmans
Many of us know them as Bryan and Nikki
 
The Furmans opened their restaurant in the Coffee Bluff neighborhood in October 2014. They are in the 8 month of them being opened and is already making headlines. in the Business section of Savannah Morning Newspaper, Guns & Garden,  and Southern Living. 
B's Cracklin BBQ was/is becoming a southern charm and everyone was falling in love with B's BBQ joint.  You name it, they had it. From the Pork to the Mac & Chesse to the Cracklin corn bread that had it's owe image, to his own BBQ sauce down to the rub he made, everyone had a favorite or two.
What makes B's have that notch above the rest was that everything was homemade and home grown. If you didn't know it, The Furmans have a farm that they personally raise their own hogs on. Vegetables  are also from local farmers markets and gardens.
On Thursday, June 11th 2015 in the early hours, B's  Cracklin BBQ had a fire and burned down. This is a family owned business and is the Furman's life.
They worked until the last nights , early mornings and would be back in there a 4am in the mornings. B's Cracklin was tucked away in a nice historal neighborhood in Southside Savannah. Below are links to a few of the articles.
Please help rebuild what is one of Savannah's best kept secert that everyone knows about. Something is better then nothing. This is were we come together as Communities and rebuild B's Cracklin BBQ.