iCrowdNewswire - Jun 11, 2015
McCanney WING GENERATOR – WORLD ENERGY PROJECT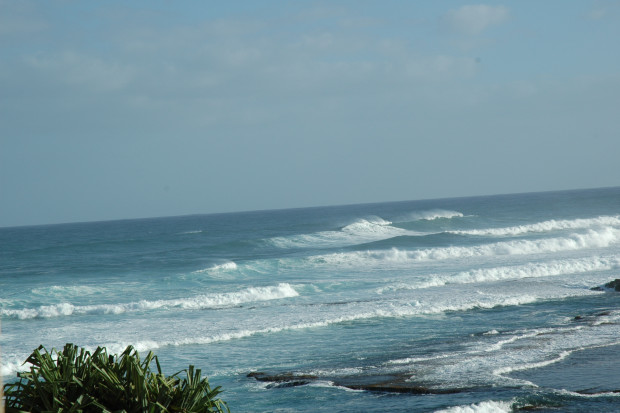 Imagine all the wasted energy in the picture above
I have discovered an efficient system to extract it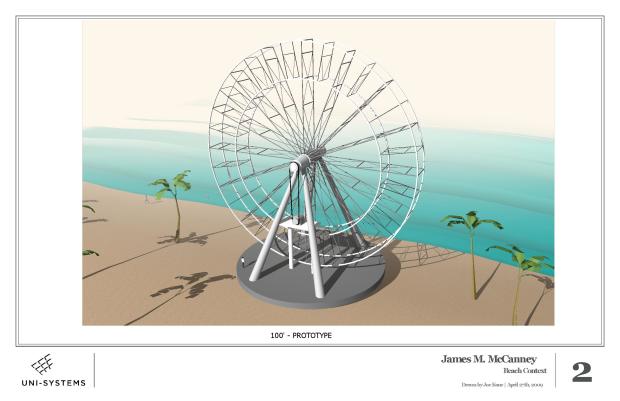 WE NEED A WORLD GREEN ENERGY SOLUTION
The hodge podge of low power solar, wind and other alternative energy products being offered today cannot solve our energy crisis, in fact by not being a complete solution and being only a minor band aid, they actually contribute to the problem.  They cannot replace the Central Power companies and therefore guarantee our dependence forever on burning high energy content fuels like COAL NUCLEAR  and OIL.  Additionally, because the central power companies cannot manage the unpredictable bursts and lapses of low power alternative energy, it will be outlawed to "save the power grid and central power companies".   That is already happening. 
Most green advocates do not understand that "alternative energy" as implemented today is in the best interests of BIG CENTRALIZED ENERGY.  It also guarantees that we will NEVER be able to replace gasoline alcohol autos with purely electrical vehicles.  Simply put .. the electrical companies cannot produce and deliver enough electrical energy to replace gasoline.  SO WE ARE STUCK … RIGHT ? … WRONG !
The ONLY solution is to develop a system that will eventually completely 100% replace the central power companies AND provide the immense extra power needed to replace gasoline hydrocarbon based transportation.  But this has to happen one step at at time.  I have the plan and products to do this.  Ask yourself one simple question when you look at any alternative energy "solution" that you read about today.  CAN IT ECONOMICALLY REPLACE COAL AND NUCLEAR POWERED ELECTRICITY AND OIL BASED TRANSPORTATION or is it just a small bandaid ?  This is the single litmus test for any alternative solution.  MY WING GENERATOR SYSTEM is the ONLY system that can answer YES. 
My name is James M. McCanney, M.S. Physics and I have developed a new highly efficient WING energy system that is scalable to extremely large sizes.  I use the term WING instead of wind to separate it from the engineering disasters that people normally associate with alternative wind energy.  My quest started long ago as I was contracted by energy companies to do an end to end analysis of their power distribution efficiencies and losses.  They also included a request for analysis of the upcoming "alternative energy" industry.  What i discovered horrified me.  None of the alternative energy solutions would ever solve the world's energy needs.  They were being built and marketed by the same companies that had large financial interests in COAL NUCLEAR AND BIG OIL.  These were only meant to stay off the Greenies … the tree huggers … into thinking there would be a future when in reality they would never replace the central big three energy sources.  Burning high energy content fuels was here to stay … forever.
So i started designing from the bottom up.  I analyzed solar and wind and discovered that WIND is the only true source for world energy complete independence (solar will only be a partial bandaid).  For every location on the planet at all times of day and night and all year long.  I then started to write what is known in engineering circles as a "Functional Specification".  This is a set of design parameters that the final design must meet and also included all the bad things about current designs that had to be eliminated in my new design.  My WING system is the result of years of behind the scenes theoretical analysis and testing.  This resulted in my publication of this and related material in my September 2014 released eBook "McCanney WING GENERATOR – WORLD ENERGY PROJECT" (front and rear cover at the bottom of this page) which you will receive as a bonus for any donations over $100 to this campaign.
Wind is the most abundant and available energy source on earth.  It blows day and night in all places of the globe.  Come rain or come shine or night time and even at the north and south poles … the wind keeps blowing.  The large 1000 foot engineering designs have been simulated and tested by a world class engineering company.  The diagram below shows the scaled WING systems from 100′ tall … to the 1000′ tall design capable of replacing two 500 MegaWatt nuclear power plants.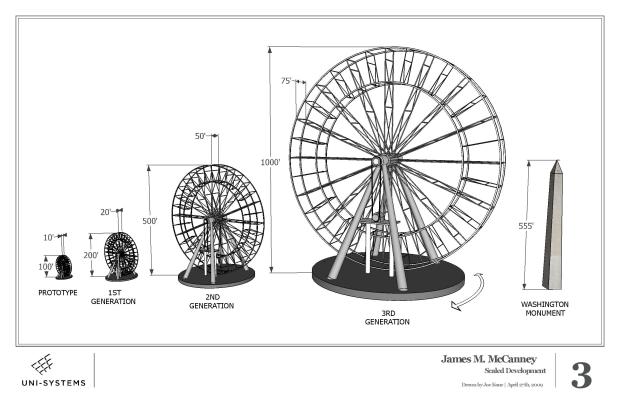 But we have to walk before we can run.  The current crowd funding project is to build and bring to market what I call the "12 meter WING GENERATOR" (39 foot diameter model) capable of powering a small village, a large ranch or major farm … or any remote facility.   We have MANY targeted locations around the globe who will purchase these today.  The 12 METER model has been carefully chosen to meet the widest market segment world-wide.
RELIABILITY – The design is very simple with NO MOVING PARTS except for bearings (the same principle that makes jet engines so reliable). 
LONGEVITY – This system is designed for the long term.  Unlike old generation 3 blade wind generators which are constantly breaking down these systems are designed to be running in 100 or 200 years with minimal maintenance.
SIMPLICITY – Unlike prior generation wind generators, the WING system has all assembly, maintenance and heavy equipment ON THE GROUND. 
EFFICIENCY – The WING systems work efficiently AT LOW WIND SPEEDS unlike predecessors which only run at 10% efficiency even at mid wind speeds.  The WING systems are designed to extract energy at all wind speeds … they do not need a separate motor to get them started and they operate at high wind speeds without any vibration.
ENVIRONMENTALLY FRIENDLY – The design principle is that they move very slowly and therefore do not kill bats or birds.  They do not generate any high frequency noise. They are pleasing to the eye.  They are Eco-Friendly.
WORLD ENERGY SOLUTION – MOST OF ALL the larger systems will one day replace coal nuclear and hydrocarbon based fuels completely.  We can generate ALL ,… that's right … 100% of our energy from one single source … the wind … but we will never do it with solar or the old 3 blade wind generators which have proven themselves to be a complete disaster.  At a generous 20% of stated power with the old 3 blade wind generators (1.5 MegaWatt towers) it would take 77,000,000 of them to approach our world energy needs.  Clearly that will never happen.  With just 3000 of my 1000′ WING generators world wide we would replace ALL nuclear coal and oil  power sources including running electric trains buses and automobiles … and at a cost both monetarily AND environmentally far far less than coal nuclear hydrocarbon based and even hydro based energy.  Two single large WING generators would produce the energy of the Hoover Dam and at far less cost (by the way the Hoover Dam is not producing any electricity at all now due to the California drought … but the wind is still blowing like crazy there).
THE 12 METER WING GENERATOR – When you contribute to this fund you will be helping launch the first commercial WING product … the 12 METER WING GENERATOR that will fulfill the market of remote towns or small island communities OR large ranches or farms of which there are 100s of thousands around the world.  So hopefully you can see the market potential.  These communities will then be able to "cut the cord" to the centralized power companies.  These are the communities who pay the most for electric service.  Are you starting to get the picture ???
WHAT WILL YOUR CONTRIBUTION DO ??? It will help me buy better materials and make a better product and produce more testing.  It will help reach out to more communities in our awareness and marketing and bring the 12 METER model to the world.  If you do not help I WILL STILL STRUGGLE TO MAKE THIS HAPPEN BUT I WANT YOUR HELP … NOT FOR ME … FOR THE WORLD WHICH IS IN DESPERATE NEED OF A TRUE 100% ENERGY SOLUTION.
HOW MUCH SHOULD YOU CONTRIBUTE … I am asking EVERYONE to contribute at least $5 … more if you can … but EVERYONE please make a donation … my goal is to completely replace ALL COAL NUCLEAR OIL based fuels within 10 years and be completely WING independent … I have a plan to do this … my team of workers are working for nothing because they know if this succeeds then so will they …
HELP ME REALIZE MY DREAM … IT IS YOUR DREAM TOO !!!
WHAT DO YOU GET ???
$5 to $45 – A GREAT BIG HUG AND THANK YOU !!
$50 – a printable POSTER and SCREEN SAVER  (the same photo engineering drawing you see on the cover of my eBook McCanney WING GENERATOR shown at the bottom of this page) … emailed to your email address
$100 – free copy of my eBook McCanney WING GENERATOR – WORLD ENERGY PROJECT (front and rear cover shown at the bottom of this page) AND the PRINTABLE POWER AND SCREEN SAVER … emailed to your email address
$1000 – everything included in the $100 above PLUS a free 1 liter travel water filter system from my line of water filters
$5000 – everything included in the $100 and $1000 offers above PLUS a full size stainless steel gravity water filter with my GF filter elements for kitchen and emergency
$30,000 – PURCHASE of one 12 METER McCANNEY WING GENERATOR – DELIVERY by April 2016 first deliveries of the 12 METER McCANNEY WING GENERATOR (includes installation for a single user electric service on a platform provided by the customer per our specifications … you will need a local electrician to connect to your electrical system … shipping charges will be extra … there will also be an installation crew travel fee outside the countries of USA and Canada … make sure you have a good open area with good wind approach unobstructed by trees buildings etc)
Other Ways You Can Help
Some people just can't contribute, but that doesn't mean they can't help:
get the word out and make some noise about my campaign
mouse copy the URL from this page and email to everyone – tweet or facebook
Remember to use the Indiegogo share tools!
—————————————————————
eBook front and rear covers