iCrowdNewswire - Jun 2, 2015
Time To Get PICKLED!!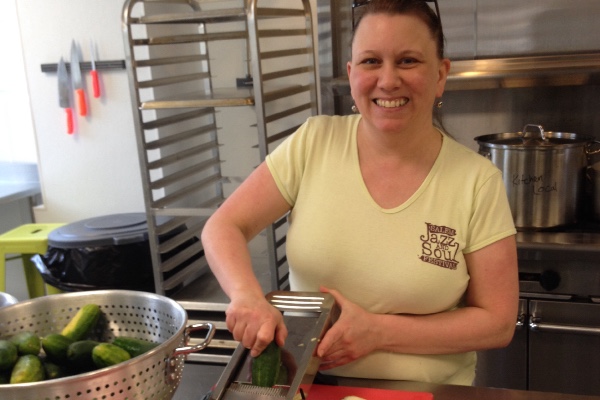 Let's get
K's Kitch'n
up and running! Friends, it is time to get pickled.
For over a decade I have been amazed by my community's unwavering commitment to helping a friend achieve a lofty dream. As many of you know, I have found a true passion for catering. Over the past two years, that passion has been focussed on Getting. You. Pickled.
From my the first jar of spicy pickles created for a pregnant best friend, to the development of a strategic business plan, I have realized that this dream to bring my pickles to the masses could actually become a reality. 
As you know, starting a small businees is not small feat. Thus I come to you, my friends and family, to raise $5,000. If this goal is achieved, I will be able to accomplish the following:
* Secure a commercial kitchen
*Purchase supplies and ingredients
*Develop marketing materials (labels, banner, stickers and signage)
*Adopt a thoughtful insurance plan
*Have booths at local farmer's market
I am so glad to have received your ongoing feedback to perfecting each and every pickle recipe. My quest to bring the abolsute best quality, unique flavored and all-natural pickles, has been made possible by you. Now, let;s help the masses get pickled too!
From the bottom of my heart, I THANK YOU FOR YOUR SUPPORT!

Lots of love and pickles,
Kristen