iCrowdNewswire - Jun 1, 2015
A Veteran's Gym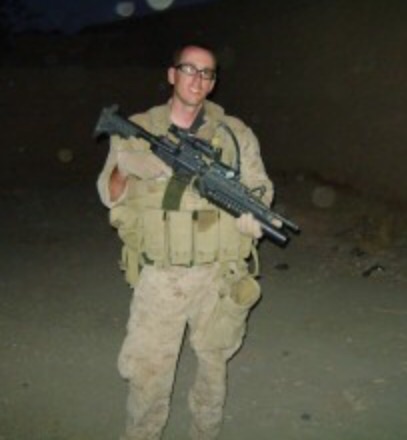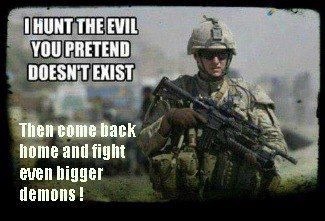 Hi, my name is Dan, I am a Staff Sergeant of Marines and a Veteran. I've dedicated thirteen years to the United States Marine Corps. I've served three tours in Iraq and one tour in Afghanistan. I fought for our country abroad and now I'm fighting for Veterans at home. 
 Suicide in the military is a very real and serious plague destroying our ranks. According to 2014 data from the Dept. of Veteran Affairs, Service members commit suicide at the rate of roughly twenty two per day. To put this in perspective; if our Congress were to commit suicide at this rate, we'd be out of Congress in twenty five days. 
Unacceptable. 
 Veterans deserve better. They deserve to live full happy lives without being crushed under the weight of mental demons acquired while serving abroad. 
 I'm asking for help to build a gym; a gym where service members can connect with other people who have "been there" and "done that" and understand the hardships of the military. I asked many military folks, "What type of activities help or helped you deal with the demons that you dealt with during and after deployments?"  Many replied with working out. Working out always helps me make a rough day better and I strongly feel that this can give Veterans something to push themselves to work for. It is a known fact that working out can relieve stress, elevate moods, and reduce anxiety. This article illustrates this point: https://www.unm.edu/~lkravitz/Article%20folder/PTSD.html
 With your help, we can invest in making happy whole people, and build a better community. WE CAN MAKE A DIFFERENCE. Your financial support will allow me to finish my Certified Personal Trainer Program and utilize my thirteen years of experience of leading and training Marines to be bigger, stronger, faster and smarter. It will allow me to find and bring in world class trainers and staff and find the best people to get service members the assistance they need. I am currently building a network of experts to help; like the Beatles once said, "You get by with a little help from your friends." 
My gym will serve as a place of refuge. A place where one can turn to take a breather before starting down the path of darkness to suicide, before making a permanent solution to a temporary problem. The issue often starts with drinking, then can turn to pills and / or more drinking then potentially harder drugs. Soon after, the separation starts and you feel distant from loved ones; wives, girlfriends, husbands and boyfriends, fathers, mothers, sons and daughters. You don't know where to go or what to do. Loved ones feel just as lost and confused. The world spins out of control and you snap at loved ones over seemingly insignificant events. The demons aren't localized to one type of person and there is no single solution. What I do know is that many feel that working out and re-associating with peers can help. Often after separating from the military, we lose these contacts and resources. One unique program I plan to incorporate is a "Pay it Forward*" program. This is a service, a feature, where anyone can donate to help pay for a Service member to train.
This service was inspired by this video I saw circulating on Facebook: http://youtu.be/brzjeICcIt0
*Just to be clear, this program is open to all; however, the greater emphasis is focused towards separated military.
I want to encourage all service members who feel helpless and lost, who don't know what to do or where to start, to contact me and let's get a work out in and figure out the issue and a better solution to deal with the demons and make you whole again.
"til we're whole again"
Semper Fidelis
Dan Coon