iCrowdNewswire - May 19, 2015
Sweat Cosmetics: For Active Beauty
Cosmetics for active women. Developed, tested, and proven at the highest professional level.

WHY SWEAT BEGAN
As Olympians and professional soccer players, we know on an intimate level how much damage and stress we put our skin through.  However, there are no cosmetic products on the market specifically designed for women who exercise. We know what its like to walk into a beauty store and have a slight feeling of hopelessness. We have gone through countless bottles of cosmetics that either run down our face, clog our pores, cause breakouts, or don't last. Finding cosmetics that last during a workout and don't irritate your skin while sweating is a difficult task. We knew we couldn't be the only ones with this problem because there are so many women that lead active lifestyles. After years of searching for the perfect product and never finding it, we decided to create it ourselves.

SWEAT'S MISSION
Sweat's goal is to narrow the gap between beauty and fitness. We will create simple, natural products that protect, nourish, and allows women to look and feel beautiful when they workout or live actively.  We are developing a brand that will differentiate from the competitive landscape in image, product uniqueness, and function. Sweat was created by athletes to withstand their toughest workouts, but made for every woman who is or aspires to be active everyday.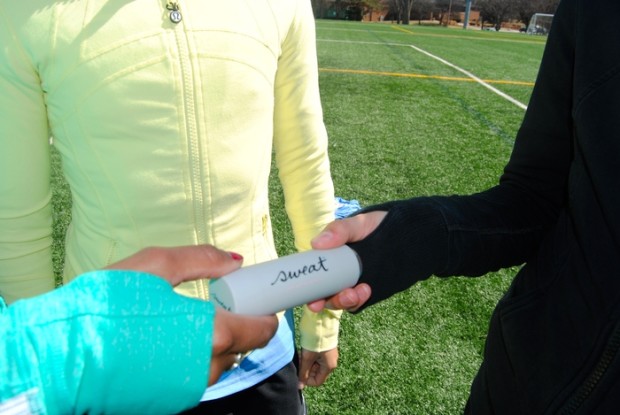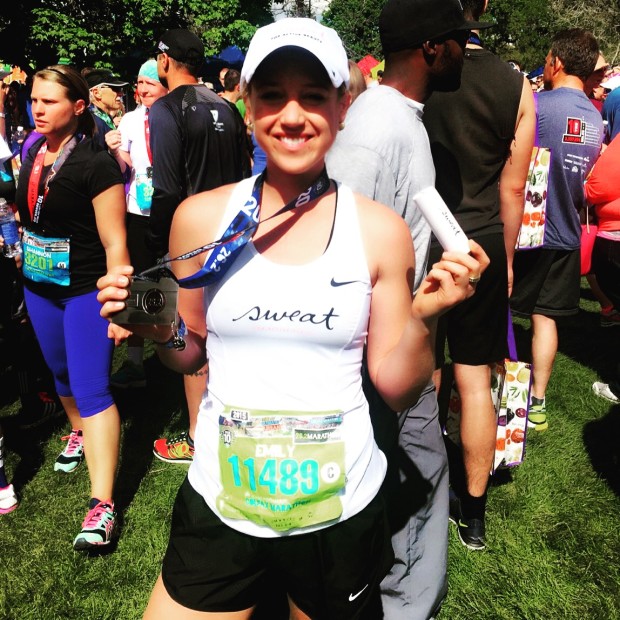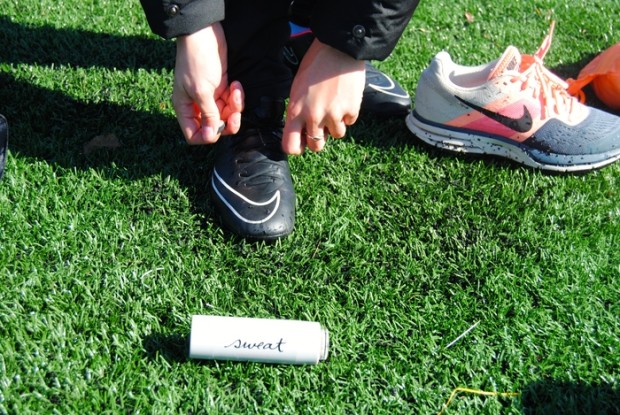 Sweat will be the only cosmetic line that is solely created and formulated with the active female in mind. Simply put, we create cosmetics for women who sweat. We will create products for a niche of women that all other companies have missed.  All aspects of our products will be carefully thought out to meet the needs of women just like us. While our first idea was to create products that were able to withstand the toughest of workouts, our most important objective is to offer women products that will protect and repair their skin before, during, and after sweating. We want women to feel comfortable, confident, and protected in any condition, with the products they use on their skin.  Sweat will be the first athletically proven cosmetic brand.
WE NEED YOU!
Sweat has raised enough money to purchase the inventory of our first product and launch June 2015.  The purpose of this campaign is to ask for your support and contribution in helping us grow our product line.  We have high expectations for our brand, and we want to offer women a variety of products, but need your help to do so! We have formulas waiting to be produced, such as coconut water + eucalyptus cleansing wipes, SPF 15 tinted lip balm, and the ideal mascara.
SWEAT'S FIRST PRODUCT
Sweat will step into the cosmetic market with one main product: SPF 30 loose mineral powder.  Our goal with this first product is to solve the issues that active women have experienced with their other foundations and sunscreen products. The most important of these is women not wearing sunscreen at all. Many women who know they are going to be sweating will skip wearing sunscreen all together because it makes them break-out, runs into their eyes, or melts off their face and onto their clothes – or because it is another step in their routine, a hassle or they simply forget. By using mineral sunscreen and making this an all-in-one product, we hope to eliminate all these problems and create a product that makes suncare effortless.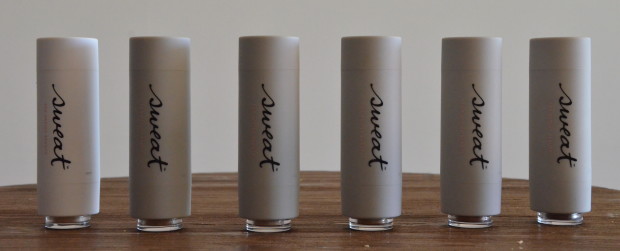 PRODUCT DESCRIPTION
TRANSLUCENT MINERAL POWDER SPF 30:
Super light translucent sunscreen loose powder
One universal shade
All-natural sunscreen protection
Hypoallergenic and Dermatologist Tested
Free of oils, fragrance, silicone, and parabens
MINERAL POWDER FOUNDATION SPF 30:
Buildable coverage, loose powder foundation
Available in 5 shades:
Water Resistant up to 80 minutes
All-natural sunscreen protection
Hypoallergenic and Dermatologist Tested
Free of oils, fragrance, silicone, and parabens
KEY INGREDIENTS 
SPF – All natural titanium dioxide and zinc oxide
VITAMIN E – Moisturizing and rejuvenating antioxidant
MILKE THISTLE – Antioxidant & Anti-inflammatory that aids in DNA repair after skin has been exposed to the sun
RHODIOLA ROSEA – Antioxidant that helps skin resist stress and remain strong when faced with pollution, UV rays, and hot & cold weather
TWIST-BRUSH DESIGN
All-in-one, quick & easy, durable packaging
Sleek design that allows the loose powder to flow directly to the tip of the detachable & antibacterial coated brush
Ideal size, shape & structure to toss into any purse or gym bag
No powder mess
A high grip, matte rubber-touch that marries chicness and athleticism
Constructed to be refillable and/or interchangeable
Perfect for on-the-go lifestyles
SWEAT EVERYDAY!
If you are a fierce competitor like us, use our product as part of your pregame ritual. Whether you're playing indoor or outdoor, Sweat has got you covered. If you're outside, use Sweat for the effortless sun protection. No need to add another step when you can keep it basic and still be completely protected. Stick it in your locker or bring it out to the field for a 10 second touch-up at half time, in between periods or after your race. Interviews and autographs will be no problem. Our mineral powder foundation is water resistant up to 80 minutes.  So go ahead, girl… Sweat! You'll still have a glowing finish to your skin and the anti-inflammatory ingredients will help fight redness.  Whether you're playing in front of one fan or 20,000, you play better when you're confident and comfortable—Look good, feel good, play good!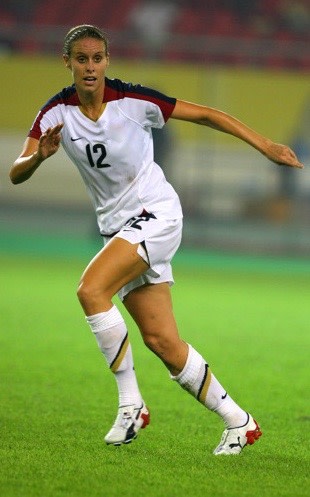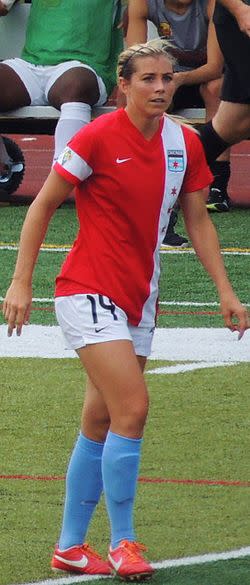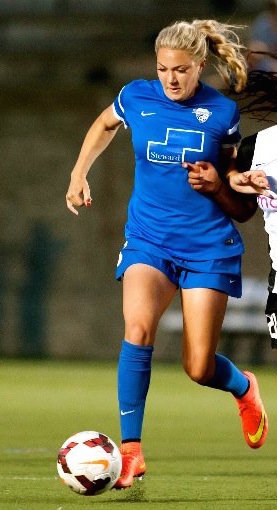 SPF is a crucial ingredient whenever you expose your skin to the outdoors. Our product can provide light to buildable coverage during your morning jog, and also give you the sun protection you need.  If you are planning to be indoors and don't need the SPF, our product is still perfect for you.  Sweat's mineral foundation can give you lasting coverage while you're sweating through your workout. Swipe it on before you leave the house for a quick no hassle solution to not wanting a full face of makeup, but wanting to look put together. Plus it's the easiest way to keep your skin healthy and protected while you work out. It's light coverage is perfect for the "no makeup look" that many women are looking for these days.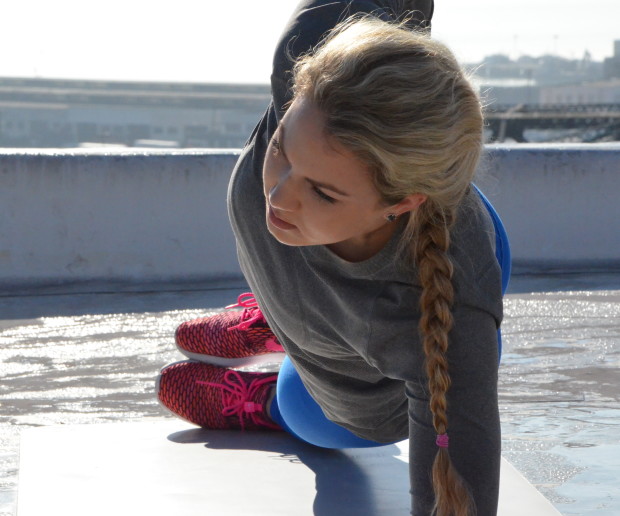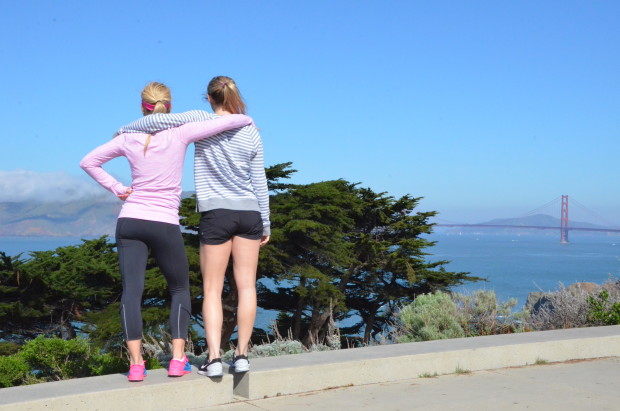 If you are a busy working girl who can only find time for a sweat during your lunch break, our foundation is something you can use all day long. Wake up, apply Sweat's mineral powder, and know that your skin is covered, literally and figuratively.  Look glamorous in any work setting, and have confidence that your make up will last through your afternoon yoga or barre class. Reapply Sweat to return to work just as beautiful as when you arrived.  Feel clean and confident knowing that the anti-bacterial brush and anti-inflammatory ingredients are working to help fight off skin issues that might normally arise when wearing makeup during exercise.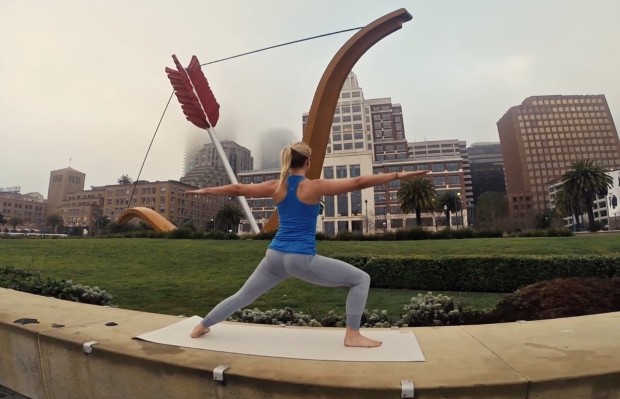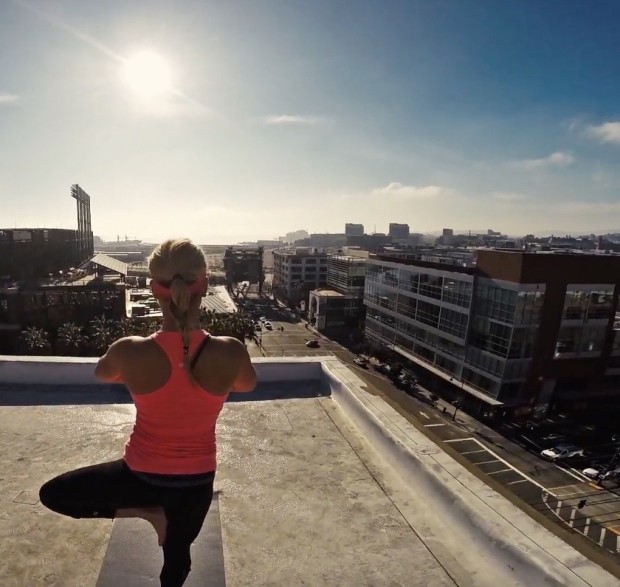 The Sweat Team

Taryn Hemmings – Founder, COO
As a current professional soccer player for the Chicago Red Stars, Taryn spends a lot of time being active and even more time in the sun.  While earning her marketing and communications degree from the University of Denver (DU), Taryn realized just how harmful the sun can be and the importance of protecting your skin.  Since co-founding Sweat, skin protection has become her top priority. She is beyond passionate about the Sweat product line and is constantly looking at ways to promote, improve, and enhance Sweat Cosmetics for the everyday active woman.
Emily Hines – Founder, CFO
Emily is a CPA who earned her accounting degree from the University of Denver (DU). She played Division I college soccer with co-founder Taryn Hemmings at DU, and to this day strives to balance her busy corporate accounting job with her passion for maintaining an active, healthy lifestyle.  She adds value to Sweat Cosmetics not only with her financial experience, but also with her ability to relate to the everyday professional woman and the products that would enhance their crazy schedule.
Courtney Jones, CEO
Courtney is a former professional soccer player for the Boston Breakers and earned her college degree in management and society from NCAA soccer powerhouse, University of North Carolina, Chapel Hill (UNC).  From being a four-year starter, captain and two-time national soccer champion in college, Courtney is still finding ways to get her daily "sweat" on.  Whether she's grinding through an early morning Soul Cycle class or hitting the weights in the afternoon, her active daily routine has always remained a constant. She is a skin care and makeup enthusiast and is the ideal leader for Sweat's operations due to her knowledge of competing products, pricing, ingredients, and product performance.
Leslie Osborne, CMO
As a current Fox Sports commentator and assistant Athletic Director for Santa Clara University, Leslie also has quite an incredible athletic background.  Earning 62 international caps for the United States Women's National Team (USNT), a full soccer scholarship and her communications degree from Santa Clara University, Leslie has proven her determination and dedication to becoming a powerful, successful woman. She has been a sponsored athlete, model, professional trainer, spokeswoman and ambassador for Puma over the past nine years. Leslie will leverage her marketing expertise on behalf of the USNT, Puma, and professional teams, plus her celebrity and corporate contacts to raise capital, build publicity, garner endorsements, and sponsorships to position Sweat as the preferred cosmetic brand for professional female athletes.
Lindsay Tarpley, Public Relations Director
As Sweat's most decorated athlete, Lindsay is a two time Olympic gold medalist who suffered a career ending knee injury. Along with Courtney, she is a UNC graduate who majored in communications. Lindsay has transitioned from her professional soccer career to being a wife and mother to two small children. With the demands of raising children and constantly being on the go, Lindsay relates to the everyday mom and is constantly giving her input to ensure Sweat's products tailor to the lives of active moms. She is passionate about skin protection and creating products that empower females.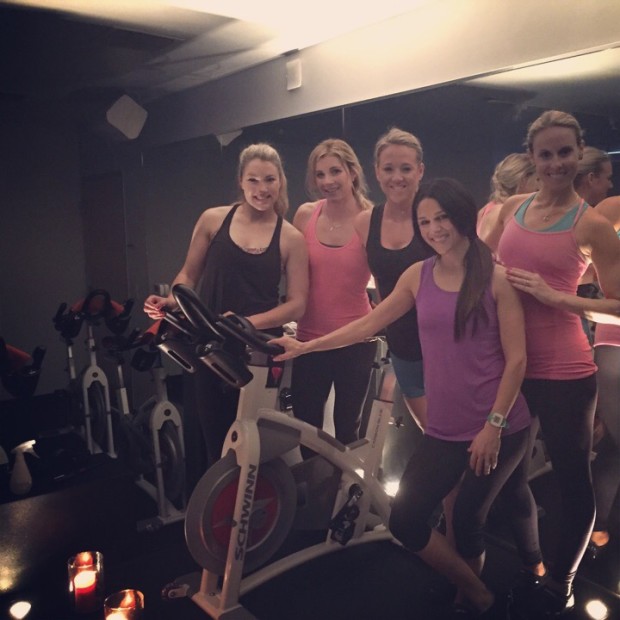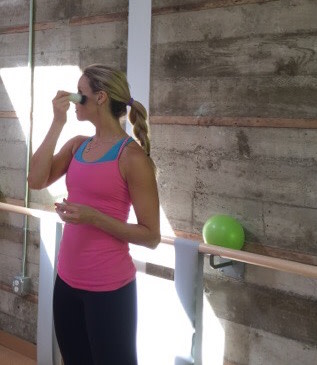 FAQ
Where is Sweat manufactured?
The packaging of our product is made in China, however the actual powder product is manufactured in the USA.
Where will Sweat be sold?
Sweat Cosmetics plans to sell online at www.sweatcosmetics.com for the remainder of 2015.  Starting 2016, we are planning on building relationships with retail stores.
Is Sweat sweat-proof?
Sweat away! Our translucent mineral powder is water resistant up to 40 minutes.  And our mineral foundation is water resistant up to 80 minutes. Both powders are made without silicone, making both powder product breathable, allowing sweat to come through naturally. Tip: If you want the lasting effects of the coverage, pat your skin dry, don't wipe.
What is the difference between the foundation and the translucent powder?
While both the foundation and translucent powder will be formulated with the same ingredients and have the same SPF, the translucent has a lighter feel and coverage. The foundation has more pigment added to them, giving them a higher level of coverage. Think of the translucent powder as a sunscreen in powder form with added ingredients to nourish your skin. The coverage is completely sheer and can be used alone or over any make up as an SPF finishing powder.
Is Sweat safe for kids?
Absolutely! Our mineral powder products are safe for everyone.  Use the translucent powder on your kids, instead of the thick, white and sticky liquid sunscreen formulas!

Find This Campaign On