iCrowdNewswire - May 13, 2015
Sheryl, Still Single
Short Summary
Sheryl, Still Single is a six-episode web series about a disastrously happy 51-year-old woman looking for love in all the wrong places. It is written and starring John Loos, a 32-year-old gay sasquatch who is six foot three and 225 pounds. 
Sheryl, Still Single is the culmination of John Loos's 10 years in the improv and sketch comedy world. He's carved a niche in Chicago playing realistic, very tall, tragi-comic women (www.johnlooscomedy.com) and spent years of struggling with being what others want him to be, not fitting the right comedy mold, and the constant incongruity between his physical appearance (large, Dutch, athletic) and the characters he chooses  to portray (50-60 year old women on the verge of a nervous breakdown).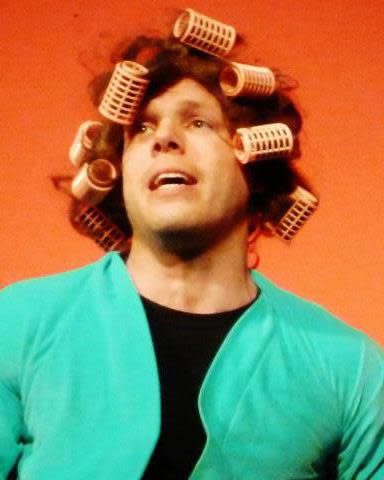 Ultimately, Loos decided to embrace this unique comedic point of view with a six-episode comedic television series that follows a chipper, single 51-year-old consultant (Sheryl) as she begins to date for the first time in her life thanks to being cast on the reality show America's Sexiest Singles.
Loos has partnered with the award-winning Paper Star Video (paperstarvideo.com), a Chicago-based boutique production house, to bring Sheryl's story to life. 
We all struggle with aligning who we are, who we want to be and who others want us to be, and Sheryl's plight is no different. It just involves a lot more laugh-sobbing in the shower.  
Also, motorized scooters, four-way relationships, a dating web site called LoveBang.com, dowries, stolen beagles, Victor Garber's ears, a dick-shaped catcus and grapes costumes and all factor in to Sheryl's journey. Will she find love? Or will Sheryl still be single after all this time?
About The Creator
John Loos is a writer, teacher and corporate facilitator at The Second City who has written countless sketch comedy shows and video shorts. His writing has gone viral in several articles and videos, most notably his video Help Kickstart World War III, which received nearly 3 million views and was featured prominently on Fox News, The Daily Beast and even Russia Today. 
He has written three successful plays at The Annoyance Theatre. His comedy pilot "Mr. Mayor" was a finalist at the New York Television Festival in 2012, and his previous web series The Log Jam, about gay Republicans, was seen on many prominent gay blog sites and ignited controversy.  
The series also stars Chicago comedy titans Abby McEnany, Andy Eninger, Derrick Aguis, Mike Geraghty, Eric Simon and Kathleen Puls Andrade.
What We Need & What You Get
Sheryl needs $5,500 to see her story come to life. $4,400 of this goes directly to production costs, personnel, equipment and editing fees, with the remaining $1,100 going to props, costumes, scooter rentals, catering, incidental fees and WIGS WIGS WIGS! 
We are all set to begin filming mid-June, we just need your support to make it all happen! We know there are a lot of passion projects out there, and good causes to send money to, but hopefully there's room in your budget to help Sheryl come to life and help an actor and writer reach the summit of his 25 years of creating and playing older female characters and fulfill his manifest destiny.
Certain contributors will get special rewards, including tickets to our premiere, social media shout-outs, personal thank-you videos from Sheryl herself, writing workshops, and possibly an executive producer credit.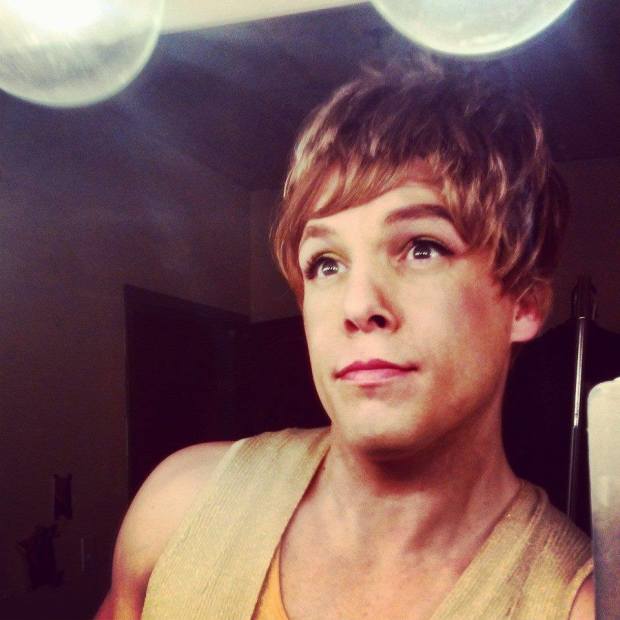 The Impact
At some point, if you're in the Chicago comedy scene long enough, you realize you have to create your own projects and write your own destiny. Loos, after a decade, is ready to share his vision and warped comedic point of view with a broader audience.
Sheryl, Still Single is not only a blend of genres, it's a female-centric series that prominently features and celebrates older female characters who have the audacity of being something other than 22. Loos also has a uniquely queer point of view, blurring the rigid gender binary and going beyond the inherent exaggerations of drag to find something more real and truthful, an approach not widely seen in mainstream television or even in online web series. He's been playing female characters since the third grade, so in some sense, this is the culmination not just of his comedy career, but of 25 years of (literal) dress rehearsal.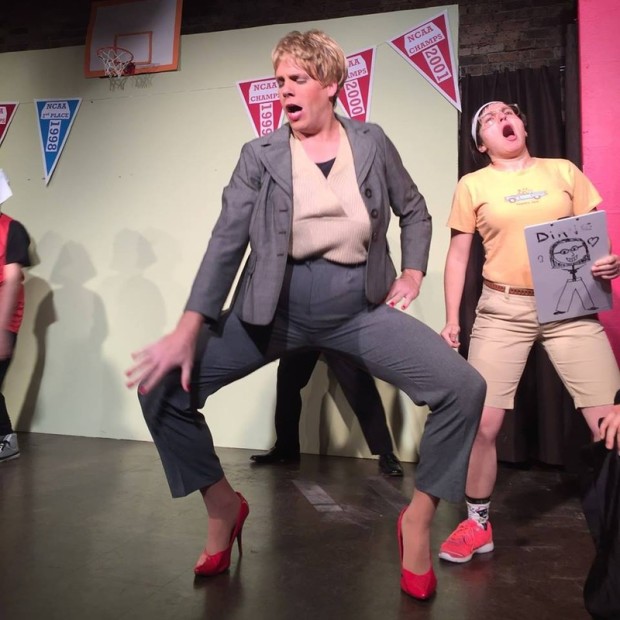 Loos and Paper Star Video are intent on sending this series to any and all TV and web festivals they can find, including the New York Television Festival, which hopefully will expose this style of comedy to the young, hip, mostly straight festival crowds and create more opportunities for female-driven, queer-driven and ageless stories and media to be created. 
Risks & Challenges
Our biggest risk is the style of comedy itself. At once surreal and grounded, silly and devastating, Sheryl, Still Single may be a too far from comedic norms to be fully embraced, but Loos is intent on trying anyway. 
The sell of a six-foot-three, 32-year-old man as a 51-year-old woman, portrayed as a real, flawed human being and not as a drag caricature, may be hard for some to buy. However, based on responses from Loos' plays A Woman's Path and Lady Balls, where he also played women of a certain age, he feels confident there is a place for his point of view in the greater comedy tapestry.  
Other Ways You Can Help
Please share this campaign with anyone and everyone you think might appreciate Sheryl's story! 
Also, donating food to the production or skills or items to donate to be used for perks would be absolutely fabulous.