iCrowdNewswire - May 11, 2015
Socialgiver: Revolutionizing Fundraising
Join the mission to sustainably fund community projects using business spare capacity
WHERE LIVING MEETS GIVING
Socialgiver brings you hand-picked services from leading brands such as hotels, restaurants and activities. Not only do these amazing brands give you exclusive rates, but they'll give every dollar you spend toward creating impact and sustainability for causes you care about most.
For example, you can get amazing hotel deals for your next vacation and choose to have that money put underprivileged children through school!
By tapping into the spare service capacity of businesses that currently generate no value to any party (e.g. unfilled rooms, unserved seats, unsold tickets), Socialgiver helps brands to give back with their spare service capacity by engaging new customers.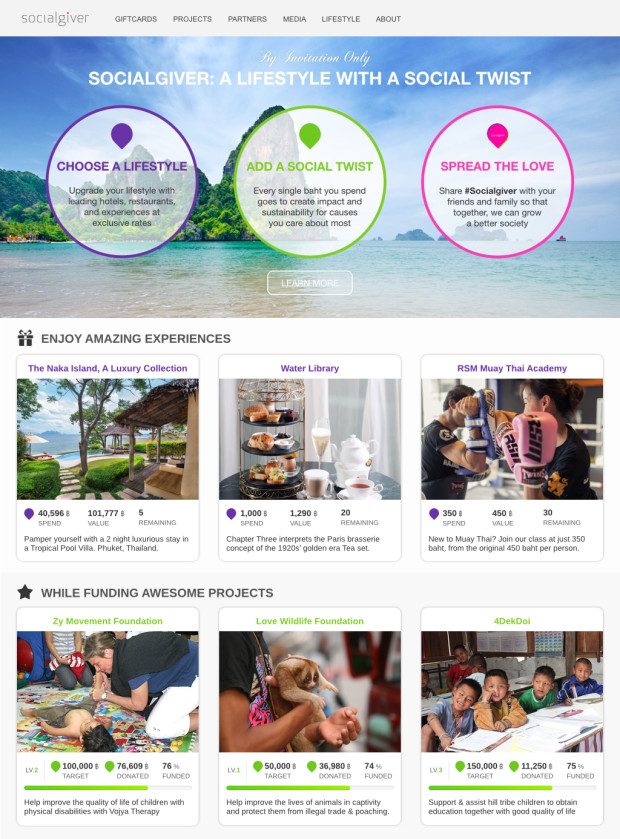 SOCIALGIVER'S SOLUTION & HOW IT WORKS
We offer a revolutionary fundraising service that provides benefits to businesses, consumers and community projects. We describe our service as a 'giving ecosystem' where each partner gives something in return for benefits to create a win-win-win solution.
For Hospitality Businesses, Socialgiver helps "Create Shared Value"
We provide a breakthrough solution that allows businesses to integrate the customer experience with their giving experience. By tapping into the 'spare service capacity' of businesses that currently generate no value to any party, Socialgiver helps businesses give back in a meaningful way while getting new customers, reputation, and even cost reductions.
For Consumers, Socialgiver offers a "Lifestyle with a Social Twist"
We bring you hand-picked products and services from leading brands at exclusive rates; such as hotels, restaurants and activities. Not only does Socialgiver give you the best rates, but every dollar you spend is put toward creating impact and sustainability for causes you care about most.
For Social Projects, Socialgiver gives "Access to Sustainable Funding"
Socialgiver commits 70% of the revenue generated through online sales to social projects. At the same time, we connect them with donors and fans, and collaborate  with them to achieve their social impact goals.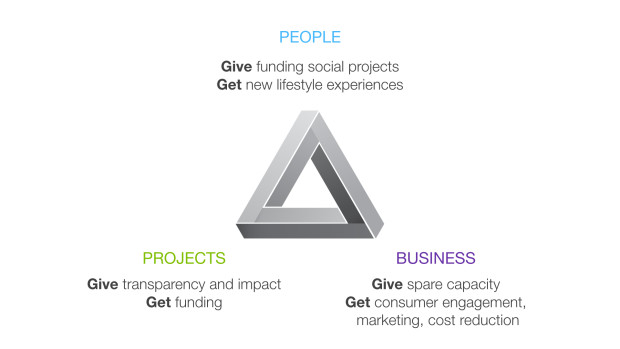 OUR MISSION
Every year, hundreds of social and environmental projects in Thailand are forced to close due to a lack of funding; leaving vulnerable people, animals and fragile ecosystems without the support they desperately need. These problems continue to grow at a pace that cannot be matched by the resources made available to the social sector in the country.
Socialgiver aims to boost the funding that's made available to the social sector by linking people, businesses and projects together in a unique way that creates shared value. Tapping into unused resources and bridging the gap between consumer spending and charitable donations, we aim to revolutionise fundraising.
WHERE ARE WE RIGHT NOW?
Thailand's tourism industry is hiding away immense value. The hospitality sector alone wastes over $50 million every day in spare service capacity. This is an incredible untapped resource that generates no value to any party. Socialgiver's role is to offer these businesses an alternative for their spare capacity – rather than an empty room, use it to put a child through school; rather than an unsold ticket, use it to save our fragile ecosystem.
Today, 50 of Thailand's best hotels, restaurants and experiences have joined us for our public launch in May 2015, including 5 star hotels, top restaurants and Tripadvisor recommended experiences. For a full list of giving partners click here.
We are currently supporting 10 projects in Thailand with a sustainable source of funding, so far raising over $30,000 in our test stage. Find more details about our project partners here.
HOW YOU CAN HELP?
By getting behind our campaign, you will be contributing to developing our online community of busineses, consumers and social projects.
For every $100 you donate to Socialgiver, we are able to sign-up a new 'Giving Partner'. On average, giving partners pledge services worth $5,000 per year on Socialgiver, which could fund up to 3 social projects.
This means the money you give goes a long way to leverage local businesses to support local projects. Our goal is to recruit 150 more businesses this year, to bring the total services pledged on Socialgiver.com up to $1million per year.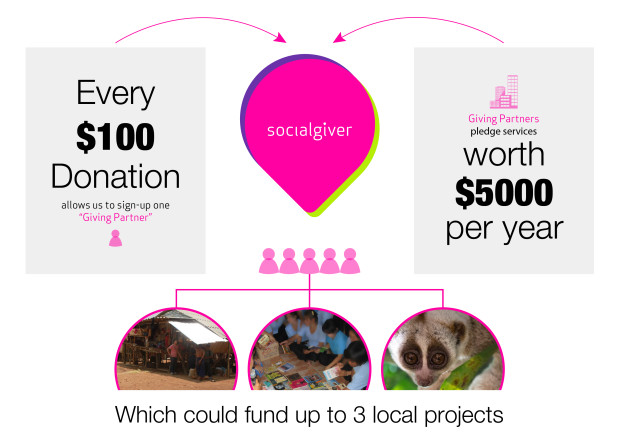 As a thank you for your support, we are offering some exciting perks including exclusive Socialgiver merchandise, Thailand travel guides created by our team, guided tours and luxury stays in some of our partner hotels! The money received by our partner hotels for your stay will be donated to a Socialgiver project of your choice.
Pledge today to make sure you get your hands on these limited edition perks! 
WHY SUPPORT SOCIALGIVER?
Your support will go towards our goal to reach a mass market audience and establish ourselves firmly in Thailand by 2015. Our aspiration is to begin planning our expansion to the US and European markets by 2016 to support projects all over the world!
You can help us to achieve our goals of building a sustainable funding source for vulnerable communities by tapping into the spare service capacity of businesses to create a thriving giving ecosystem.
MEET OUR TEAM
Our team of 11 is a collection of diverse individuals with the common aim of contributing positively to society. This is what drives us to come to work each and every day to create something that we believe has genuine potential to create sustainable impact around the world. Not only are we colleagues but friends who support each other to build the Socialgiver community.
We thank you for your support and hope to meet you on your next visit to Thailand! Otherwise, see you in the US or Europe in 2016!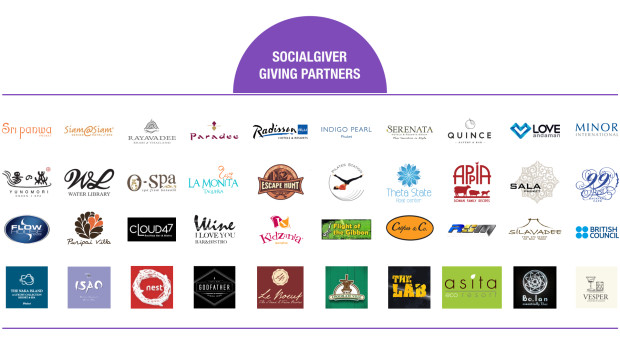 Find This Campaign On