iCrowdNewswire - Apr 30, 2015
Caverly's Building Fund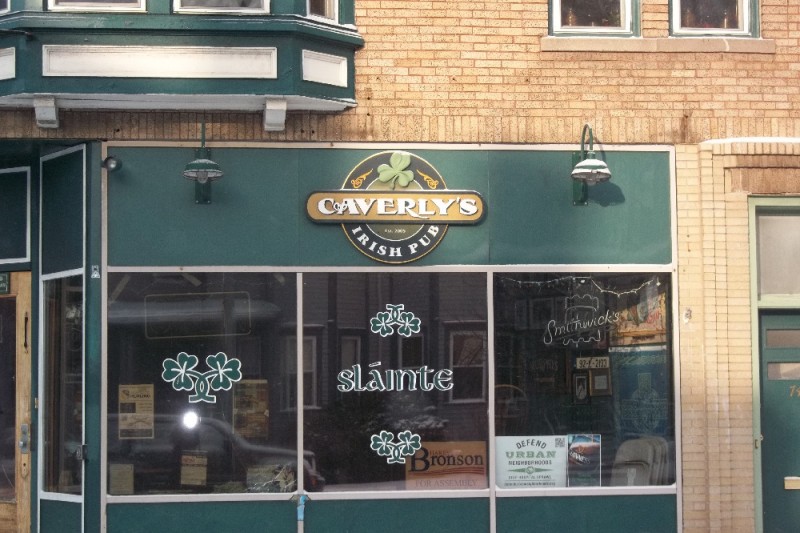 Caverly's Irish Pub
Established in the South Wedge neighborhood in 2005 by Rochester native Daniel J. P. Caverly.  Dan's parents are from Skibbereen, County Cork, Ireland and raised him with stong Irish roots.  Caverly's is a traditional Irish pub and has been described by many, not as a bar, but a living room because everyone feels at home.  Caverly's is not only your local watering hole, but is a place for several fundraising activities, such as, the annual Bill Lawler Huntington's Disease golf tournament and the Police Unity Tour.   
Dan + Lidza
In the Spring of 2010, Dan met his match.  Lidza Kalifa was completing her final year in the Ph.D. Biology program at the University of Rochester when she found her self in this small neighborhood bar.  Caverly's soon became the place where she had celebratory drinks when experiments worked, even more drinks when they failed, and a comfortable place to write her thesis during happy hour.  April 2011, Lidza defended her dissertation and had her graduation and farewell party at Caverly's.  She soon after moved to Texas for work.  After being gone for only a few months, it only took Dan asking once for her to return to Rochester.  In September of 2014, Dan finally proposed.  The two will celebrate their wedding April 25, 2015 at Caverly's – the place they met, fell in love, and will spend their lives together.
Our Dream
Caverly's Irish Pub will be celebrating their 10th anniversary November 2015.  To ensure the continued success of Caverly's, Dan and Lidza are planning to purchase the property in which the pub resides.  WIth your help, the couple hope to see the bar grow and prosper for years to come.