iCrowdNewswire - Apr 15, 2019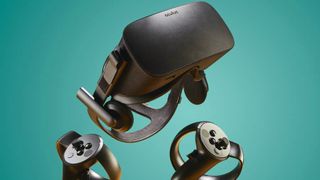 Oculus, the VR headset maker owned by Facebook, has found itself embroiled in something of a controversy, following the discovery of some odd hidden messages inside new Oculus Touch controllers.
The messages are rather tongue-in-cheek – although likely too close to the bone for some – and are present on production hardware, when they were supposedly meant only for prototypes. Head of VR product at Facebook and Oculus co-founder Nate Mitchell took to Twitter to explain what happened here.
The messages on final production hardware say "This Space For Rent" & "The Masons Were Here." A few dev kits shipped with "Big Brother is Watching" and "Hi iFixit! We See You!" but those were limited to non-consumer units. [2/3] pic.twitter.com/po1qyQ10Um
87 people are talking about this
Mitchell further clarified: "While I appreciate Easter eggs, these were inappropriate and should have been removed. The integrity and functionality of the hardware were not compromised, and we've fixed our process so this won't happen again."