iCrowdNewswire - Jul 31, 2017
Oppose The West-of-Braintree Development
Why we are asking for funding:
The campaign group SERCLE has only one aim – To stop the proposed 13,000+ housing development in the West of Braintree, Essex region.
Our website SERCLE.org.uk has all the details: This massive development of up to 30,000 dwellings will ultimately swamp the small villages in the vicinity, destroying the rural communities and supposedly protected areas.
Why we oppose this development?
The proposed new town has no local support
It poses a real and devastating threat to our heritage, culture & identity, and the destruction of a tranquil part of rural Essex
The closure of Andrewsfield airfield, a popular local amenity that supports the UK aviation infrastructure and is an aviation landmark.
The loss of ancient woodlands: Boxted Wood, the largest, can be traced back over 800 years.
Total lack of adequate infrastructure to support such a massive development.
Rare wildlife, rare species of fauna and nature areas will be compromised or destroyed.
Sunset over the fields looking towards Boxted Wood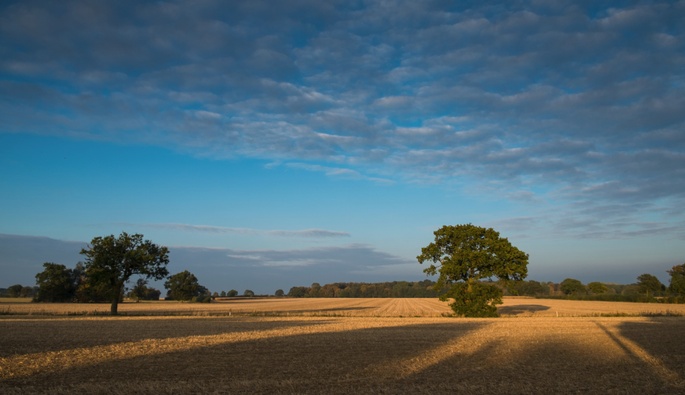 Our strategy:
Show both Uttlesford and Braintree councils that local residents wholly oppose this proposed development – not because of NIMBYism but because it is totally disproportionate to the area.
Demonstrate the local infrastructure cannot accommodate the massive increase in traffic that will ensue and that the plans to direct traffic though the villages is woefully inadequate.
Challenge Braintree and Uttlesford District Councils on every weak, suspect or unsustainable part of their Local Plans.
Show the West of Braintree new town is unfeasible and will result in a huge financial risk to Essex taxpayers
Demonstrate how inappropriate, unsustainable and unnecessary the WoB proposal is.
How will the funding be used?
The developers and councillors supporting this outrageous plan are producing massive convoluted and jargon packed documents to try and confuse and obfuscate their biased and flawed proposals.
We need professional expertise to counter their submissions and produce coherent and legally credible arguments in opposition. They have teams of experts committed to crushing any lay efforts to object.
We have to obtain legal representation if we are to stand any chance of demonstrating the inappropriateness of building a town over 'protected' ancient woodland, areas of environmental interest & natural wildlife greens; and that will overwhelm historic and listed properties and their communities in the process.
Even if you do not live in the immediate fall-out area for this proposal you may well end up affected by the consequences. The systematic erosion of rural communities and the green areas that they occupy is insidious and irrecoverable. If this goes ahead then nowhere will be safe.