iCrowdNewswire - Jul 31, 2017
Is this the best opportunity for ethical investment – ever?
The Problem
The World is confronted by a number of serious problems. One is food security.
More than 7 billion people live in the in the World of today and projections are the global population will reach 9.7 billion by 2050.
The median age is expected to increase from 29.7 today to 37.9 by 2050; average life expectancy is increasing and around 1/8th of the World's population is undernourished.
There are almost 1 billion people in the World today who don't get enough food or quality food on a daily basis.
As the World's population continues to increase, major problems are forecast for managing:
Food for people and animals

Water for drinking, hygiene and agriculture

Energy generation and consumption

Social inequality and the likelihood of increased poverty levels.
The Challenge
We want to feed the World's expanding population by:
Improving our use of land
increasing the value of water

Improving our

farmland productivity

Finding new ways to use marginal land

Managing livestock more efficiently, and

Addressing the impacts of climate change
The Solution
The PundaZoie Company (PZC) addresses all of these challenges. It has developed innovative agriculture systems that apply a combination of different plant species that:
Require negligible water input
Need nil synthetic fertilisers or pesticides
Can grow in alkaline or other "damaged" soils
Are tolerant to heat and drought
Are fire resistant
Offer high yield crops that have processing value as livestock fodder and high protein flours for human consumption or as enhanced livestock feed, that
Effectively rehabilitate land by increasing the content of organic soil carbon (SOC).

PZC's Greening the Desert program has been developed over the last 21 years by reseach involving a partnership with the University of Tasmania and product testing in Australia, the Middle East and southern Europe.
Scotdesco Aboriginal Community

The Scotdesco Aboriginal Community in South Australia has entered into a partnership with the PundaZoie Company ("PZC") to plant 25,000 acres under Greening the Desert. ABC News – Scotdesco Project
Greening the Desert projects requires 6.4 man hours per acre for planting and crop establishment – thus planting 25,000 acres generates 160,000 man hours of labour – that is 91 full time jobs for a year in the planting stage alone.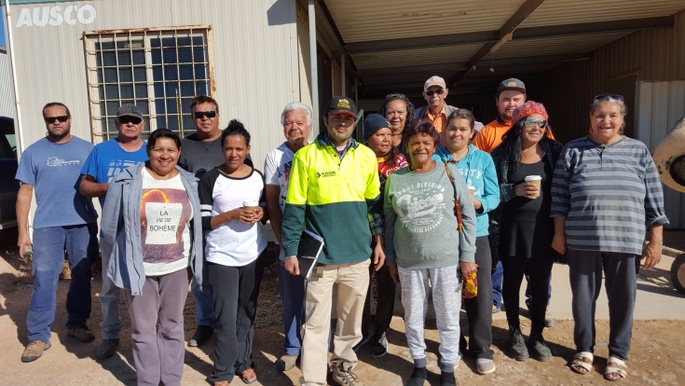 Scotdesco Aboriginal Community members and PZC personnel prepare for planting to remediate marginal community land.
Prime Minister Turnbull Visits Scotdesco
It's not every day that an Aboriginal leader gets to explain his Community's solution to the Prime Minister of Australia.
PM Turnbull MP inspects Scotdesco Flagship Project
Here Scotdesco CEO Mr. Bobby Larking, PZC Executive Director Mr. Jeff Castellas and Advisory Board Member, Dr. John White explain the opportunities arising from the Scotdesco Flagship Project from regenerative agriculture and the opportunity for widespread carbon capture in the soil to the Prime Minister of Australia the Hon. Malcolm Turnbull MP and Members of the Federal and South Australian Government Cabinets at Scotdesco in October 2016.
A Global Template
Both PZC and the Scotdesco Aboriginal Community intend their shared project will become a global template for identical projects in Australia and around the World.
By addressing these issues in an innovative way – by tackling the biggest problems confronting the world today of climate change, increasing desertification and the world's ever-demanding need for food – PZC and the Scotdesco Aboriginal Community are making a significant contribution to global food security.
The key outputs from the Scotdesco Community Project will be:
High quality grazing crops for livestock
Increased livestock productivity
High yield crops for processing for livestock feed pellets
Processing high protein flour for human consumption, and
Carbon Farming – the creation of Australian Carbon Credit Units ("ACCUs") generated by increasing the level of soil carbon in planted areas.
The Opportunity
The primary purpose of Greening the Desert is to grow crops for food, for both animals and humans. So we need your help to plant the land.
You can contribute to these planting costs in multiples of $5 to help Scotdesco Aboriginal Community to reach its target.
How We Help You
For every $5 contribution, we put five plants in the ground. We make a profit from this action, so why shouldn't you? So when these plants mature three years from now, we pay you $10 from the value created by the feedstock derived from harvesting.
You can contribute as many multipiles of $5 as you wish.
How We Help Your Club, Group or Society
As we're asking you to contribute to our project – then we're prepared to contribute to yours.
So, for every contribution of $250 to pay for plants to remediate a quarter of an acre of marginal land, we pay a royalty of $25 to your nominated not-for-profit organisation, such as your child's school, sporting club or debating society – whoever you choose to nominate.
If you contribute $1,000 – to pay for plants to remediate an acre of marginal land – we increase the value of that royalty to 20% ($200).
In all instances, after three years once the crops have matured and are harvestable as vauable feedstock, we return your contribution to you along with an amount to double your contribution in three years.
How You Help Us
Your contribution wil help us to plant the Scotdesco Aboriginal Community's degraded land in instalments of multiples as small as $5 which will help us empower the Community; bring degraded land into production; develop valuable foodstuffs for humans and animals and reverse climate change using nature's power of photosynthesis to drawdown carbon from the atmosphere into the soil .
The PundaZoie Company Pty Ltd
The PundaZoie Company (PZC) is the originator and owner of the intellectual property for the Greening the Desert Program.
The word "PundaZoie" is Greek for "always living".
To find out more, click here.
IMPORTANT QUESTIONS ANSWERED
Q1. Is it true that Australia has one of the lowest population densities in the World?
A1. Yes. In contrast to countries like Singapore, which has a population density of 7,797 people per square kilometre – Australia has one of the lowest population densities in the World at three people per square kilometre.
Australia is 7.692 million square kilometres in size. But, 35% of Australia is desert, and another 35% is classed as semi-arid land, receiving less than 500mm of rainfall per year.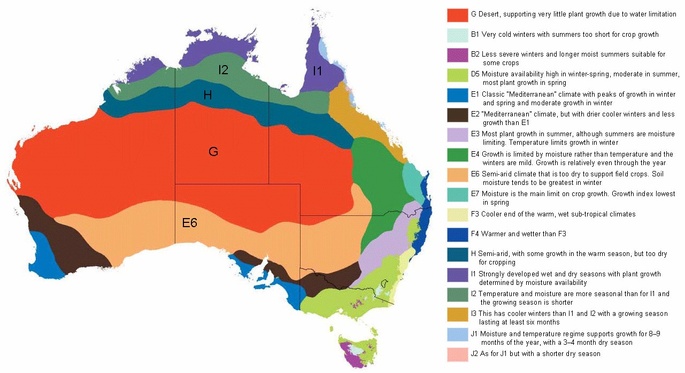 Australia has an important role to play in the global production of food and the use of land for rearing livestock but prime coastal land is already used for traditional farming businesses, which means we need to find a solution to use our abundant marginal land.
Q2. Is it true soil organic carbon (SOC) reverses climate change?
A2. Most GHG solutions simply halt climate change, however, SOC is unique in that it claws back lost ground. See: www.drawdown.org/coalition
And these people agree: https://youtu.be/98HvsC9FKUY.
Q3. What is an ACCU?
A3. ACCUs are Australian Carbon Credit Units accredited under Australia's Emissions Reduction Fund (ERF). They are created to recognise each tonne of carbon dioxide emissions avoided or captured.
ACCUs are traded publicly in the same manner as other financial instruments, such as the solar certificates, that are issued when you replace your old light globes with energy efficient LEDs.
The current market price of ACCUs ranges between $10.50 and $14 but the price is likely to stabilise as more and more ACCU generating projects reach maturity and ACCUs become traded on a daily basis.
Q4. Has PZC bid successfully for ERF contracts with the CER?
A4. Yes in April 2017, PZC bid successfully for the delivery of 7.5 million ACCUs to the Commonwealth Government over ten years to be provided to the CER from five GTD projects in three States of Australia.
This bid was lodged on behalf of PZC by the Company's project proponent as a legally accredited entity under the ERF. This was the biggest reverse bid approved by the CER from the April bidding round of 2017.
Q5. How many tonnes of GHG emissions does the average person in Australian emit annually?
A5. The book, Energy and Power, by Professor Peter Seligman (See: http://energy.unimelb.edu.au/__data/assets/pdf_file/0006/1944060/Australian_Sustainable_Energy-by_the_numbers.pdf).
Table 1 at page 13 notes that the GHG emissions in Australia are 20 tCO2e/person/year.
Q6. Is there an increasing demand for protein on a global scale?
A6. Absolutely. Check out this link: Meet three leading world innovators.
Q7. Is there scientific evidence available that proves that GTD species increase farmland productivity?
A7. Yes. Comprehensive research reports are available relating to CSIRO and Victorian Government data since 2006.
Q8. Are you seeking equity investment in PZC or other project opportunities?
A8. PZC and its GTD projects are the result of almost 20 years of arduous research and development and while this has been challenging, the promise is world changing.
PZC is interested in collaborating with likeminded individuals, companies, institutions or groups on a global scale and welcomes personal contact via email.
Contact Details
(+61 3 438116649)
(+613 401 067 252)
PundaZoie Company Pty Ltd
ABN 10 101 489 605
Ground Floor, 428 Little Bourke Street, Melbourne VIC 3000