iCrowdNewswire - Jul 31, 2017
Barrier removal for refugee immigrant artists
Hundreds of refugees families, from Syria, Haiti, and Burma escape from their war-torn and disaster-afflicted countries and immigrated to Canada – to a new world and better system. They have been traumatized, experiencing atrocities and facing death every day, until they flee from their dire situation. Once arrived in Canada, they began to feel isolated and lost, being immersed into a new culture and loosing sight of their primary heritage, which started to become extinct, as their offsprings didn't have a chance to learn anything from their cultural and traditional values, being obliged to escaped from their home countries.
What's the problem?
On one hand, among many barriers they are facing, a major one is the difficulty to explore their art, as well as their traditional and cultural resources. They cannot afford an academic training, due to their immigration status, as well as other factors, such as financial, economic, social stresses.
As a result, many of them ended up being mentally challenged and unhappy. Most of their children and youth turned to gangs and unhealthy behaviour and relationships. Several immigrant families have become disfunctional and broken.
On the other hand, the immigrant elders, as well as the parents, became very worried and concerned of the disparition of their cultural heritage, as they are unable to transmit it to their children.
Here's what we're doing about it!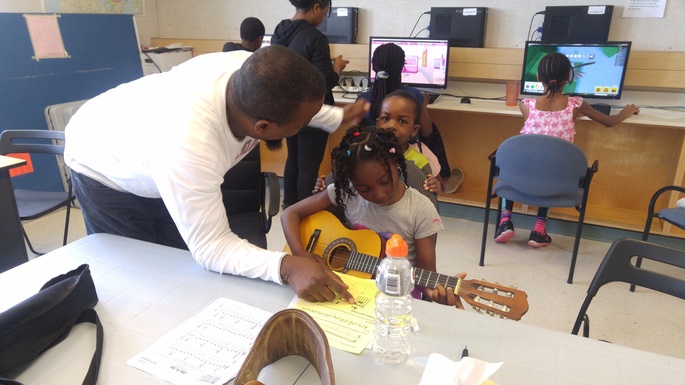 We are establishing an Art literacy center in Edmonton, Alberta, Canada, to help educate and instructing these immigrant youth and children in the art, and to help them eplore their traditional and cultural values, as well, to help the immigrant seniors transmit and educate their youth about their traditional resources and values, which these youth didn't have a chance to know and benefit from, since they were obliged to flee from their countries with their parents and mostly lived in refugee camps because of war.
Through this project, these refugee families to will come together to gather specific cultural elements and traditional components of their primary heritage and will prepare several presentations to their children and youth and will plan several exhibitions for the broader public as well. The youth and the children will learn more of their cultural heritage and will build their self-worth, their self-confidence, by sharing it with their peers at school and in their communities. As well, they will be showcasing their talents and participating in the implementation of the exhibitions planned by their parents and the elders of their communities.
You can join us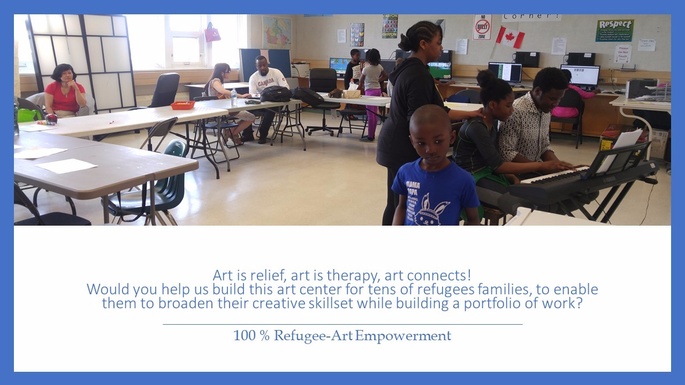 We are in need of CAN $ 40000, to start the art literacy center for the first year, to cover expenses on 10 computers, rent more musical instruments, purchase furnitures (more chairs, snack and refreshments, art accessories and craft, help them acquire traditional dance costumes, pay 4 instructors (for music, voice, choreographers, and music production). We already have 3 lyricists, spoken words instructors who are volunteering part-time according to their availability).
In addition, that money will allow us to rent the music and dance studio space, to cover the administrative costs, music rental equipment, transportation to and from the art center, etc.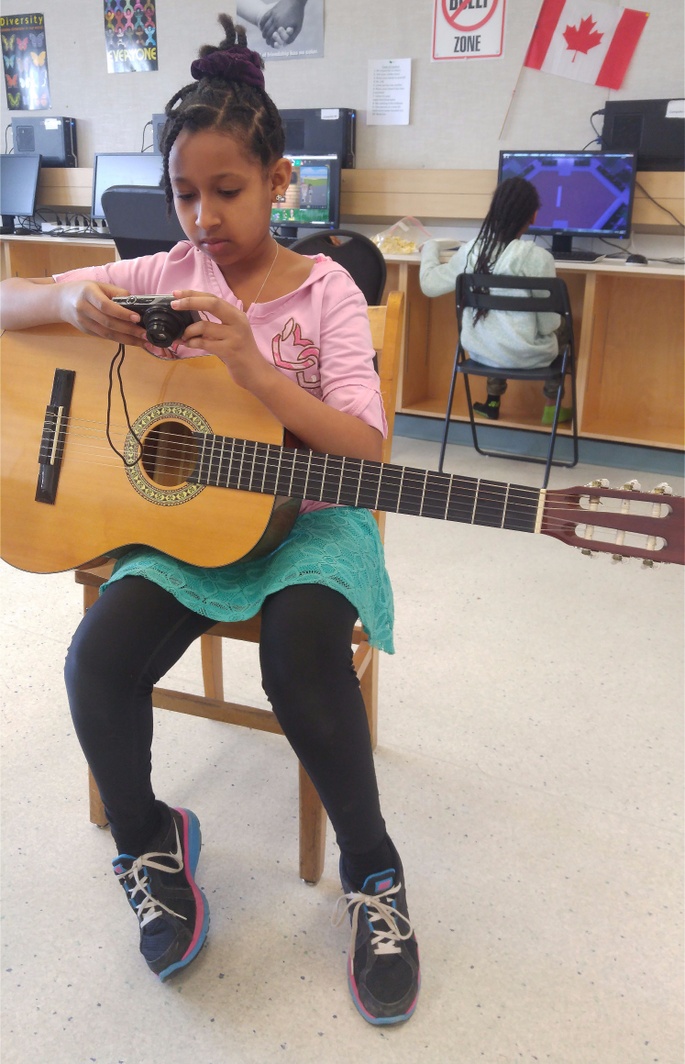 Arbredevie Fine-Arts World Fellowship is registered non-profit youth-led organization in Alberta, Canada, and you can visit our website at www.arbredeviecanada.com
Money can't buy happiness, but it surely can help these immigrant and refugee families get a better life, enjoy peace of mind, explore and preserve their art and their cultures, and find true happiness.
We would love to keep in touch…
With every donation, you will be able track our progress and see what we've been able to buy because of your support. Along with receiving our sincerest gratitude, with many of the donations you'll have the opportunity to see in details every purchase and every expense, supported with pictures on our website and we are also open to your suggestions.
Also, if you reside in Canada, you can a free membership to our organization and be closer to us forever.