iCrowdNewswire - Apr 28, 2017
iPallet4.me – a tablet case from rescued wood
Handcrafted tablet case with a mission: to make a World a better place, one pallet at a time!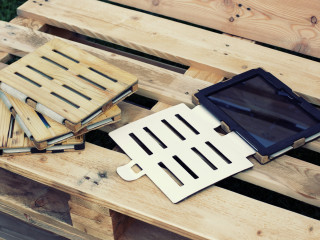 With proven process of rescuing the pallet wood we are able to produce one of a kind tablet case made from old transport pallets. Customize the color, ad some personal touch, and your tablet case will be different from everything you've seen so far. Join us on a mission to start a small production company with global impact, although small, but still an impact on the environment.
Let me tell you a story how I managed to rescue some wood planks and handcraft an awesome product with global impact.
We live in an era where days seems like hours, and hours pass like minutes. We live in the World where environment is taken for granted, where woods are just some large pile of plants that produce oxygen and looks nice. People are less considerate about the Earth than never before.
We want to change that!
Introducing iPallet4.me – a tablet cover made from used transport pallets.
Personal story: when I bought my first tablet, I didn't want to buy some rubber/plastic case for it. Eventually I did, but only to protect the device from scratching. Since I was in pallet crafting as a hobby woodworker, I thought: "It will be cool to produce wooden case from pallet wood".
At first, I thought It can't be done.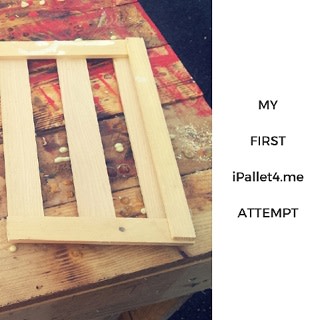 But wait, there's more!
Others about us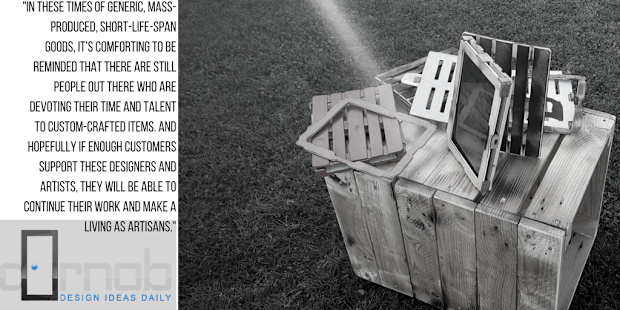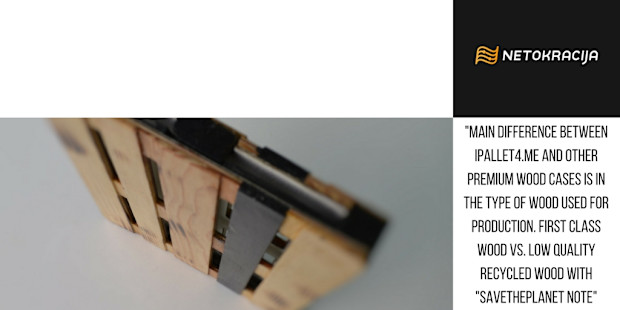 Featured in: 1001pallets – Recycled Pallet Tablet Case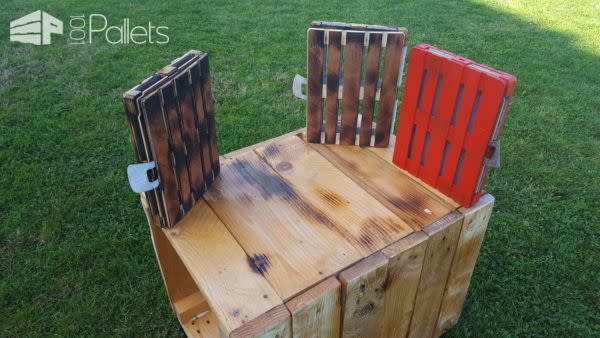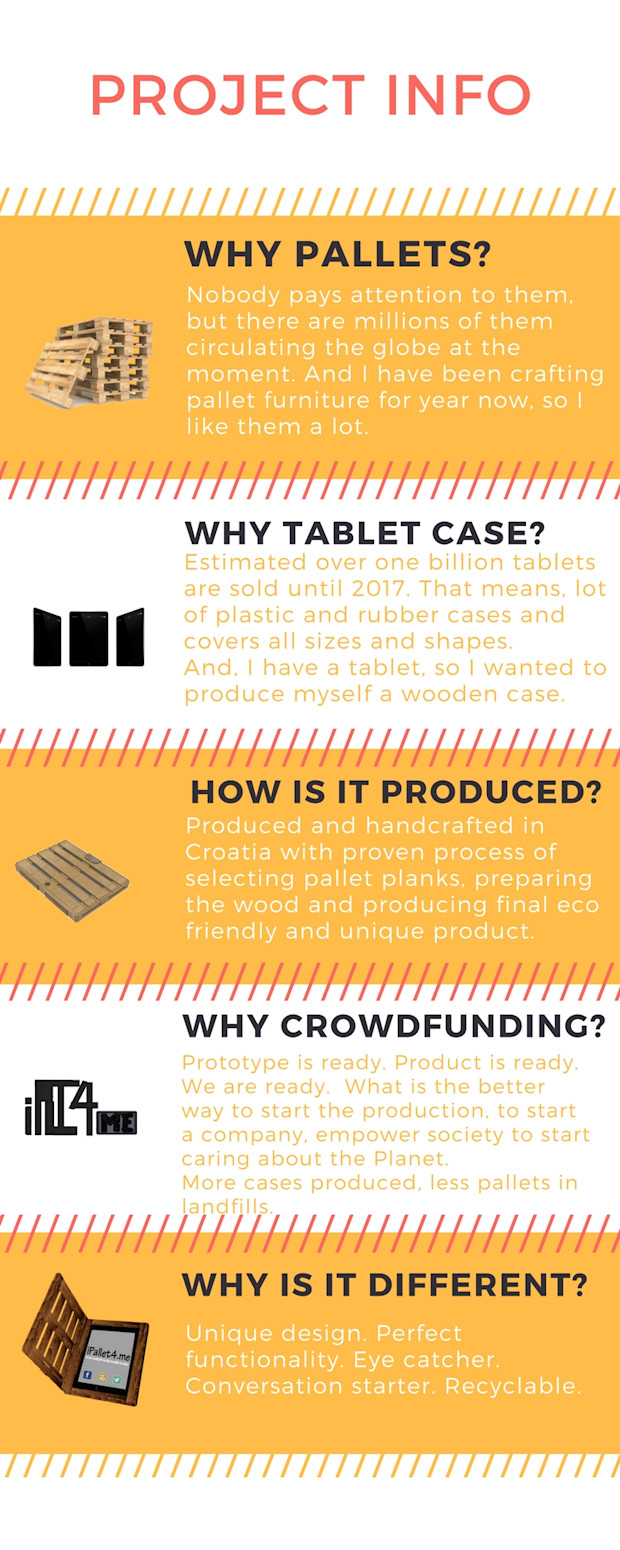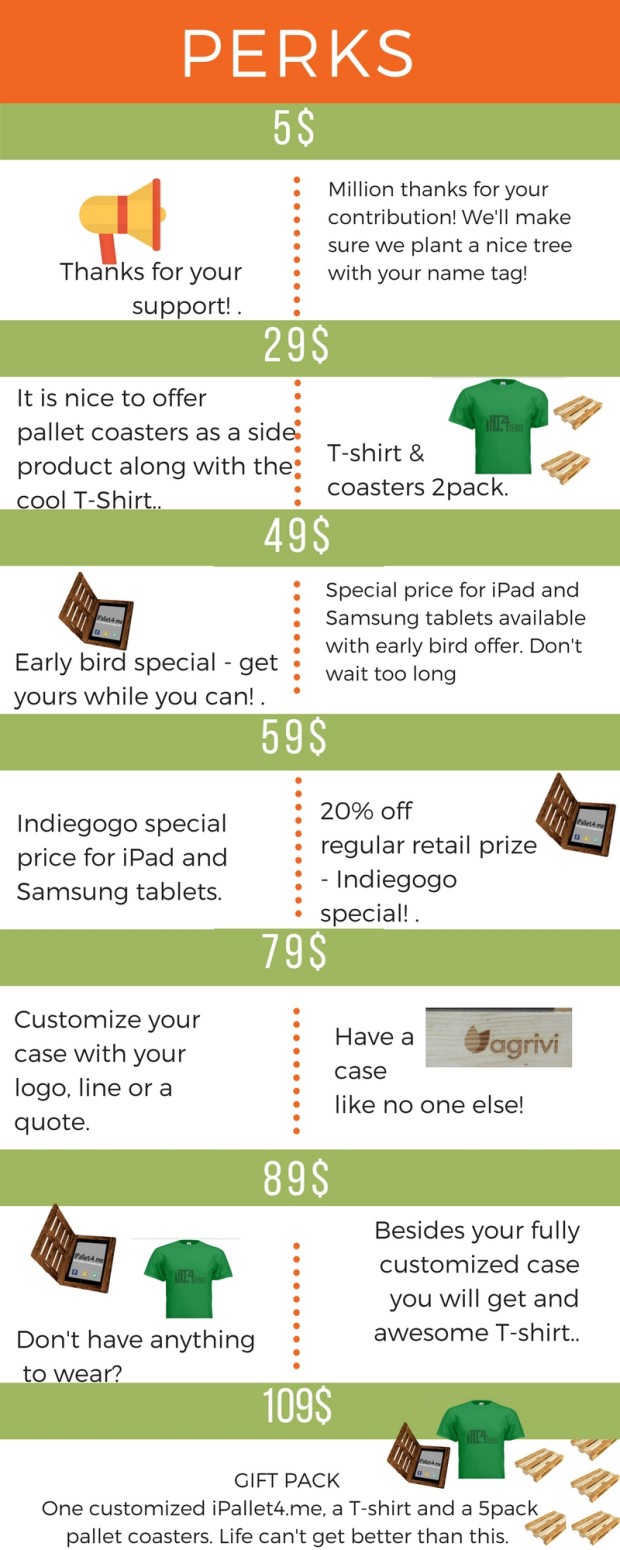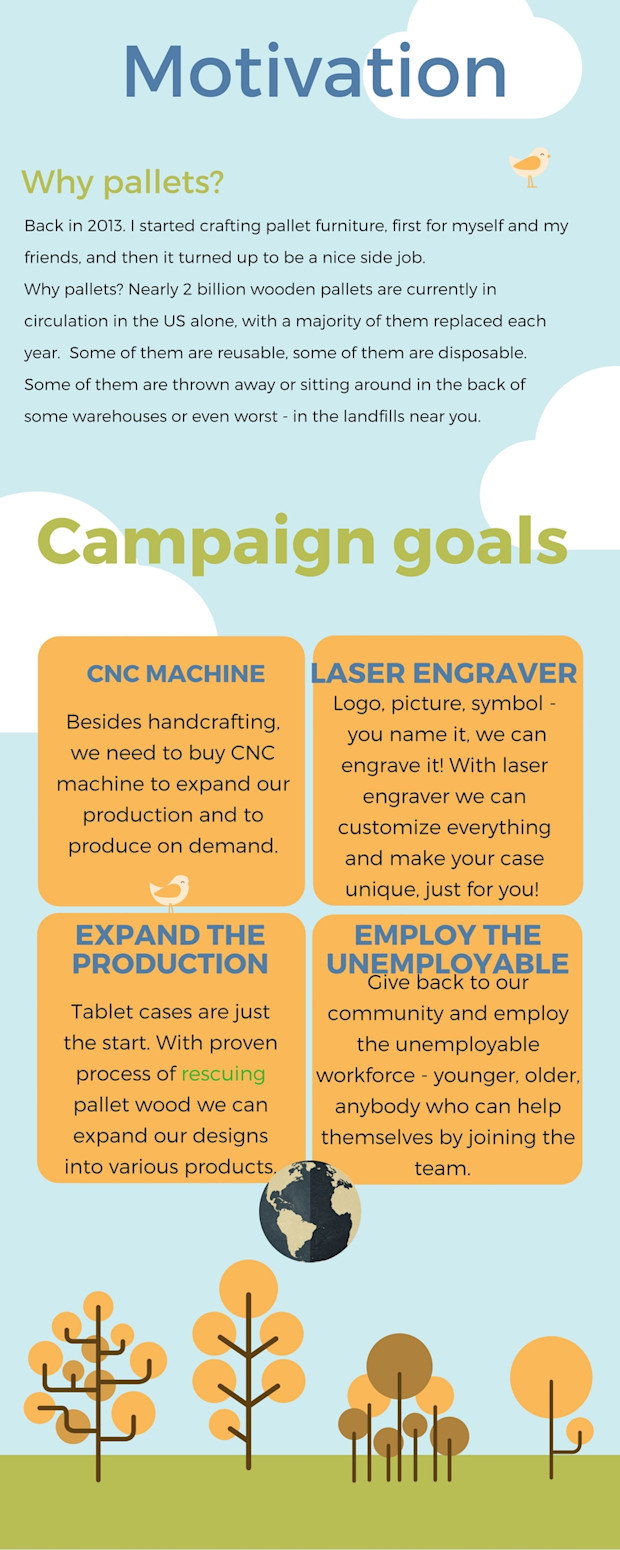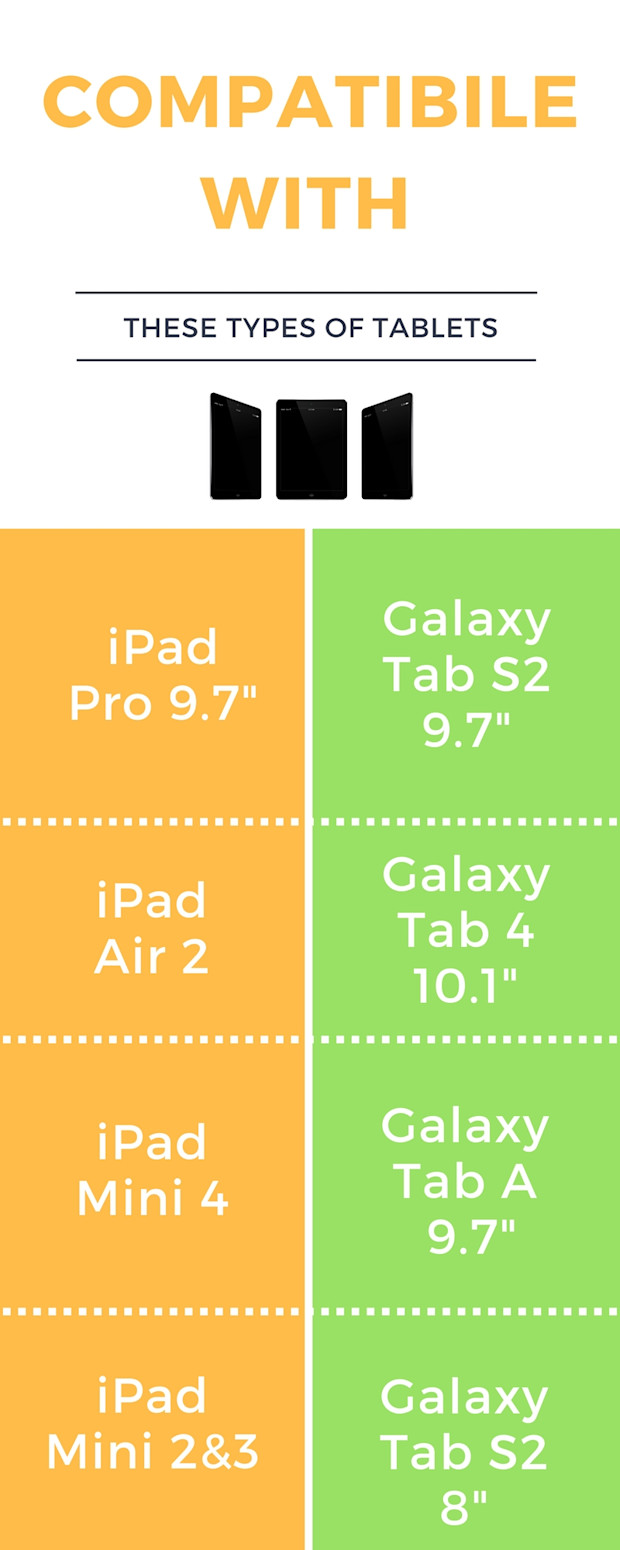 Why only these types of tablets? Thanks for asking.
There are tremendous types of tablets out there on the market. We are producing only for the best selling models according to our research and intuition.
With the development of a single case for a single tablet requiring a large quantity of our limited resources, the necessity to be strategically selective is paramount.
Scratch protection with soft, eco friendly leather.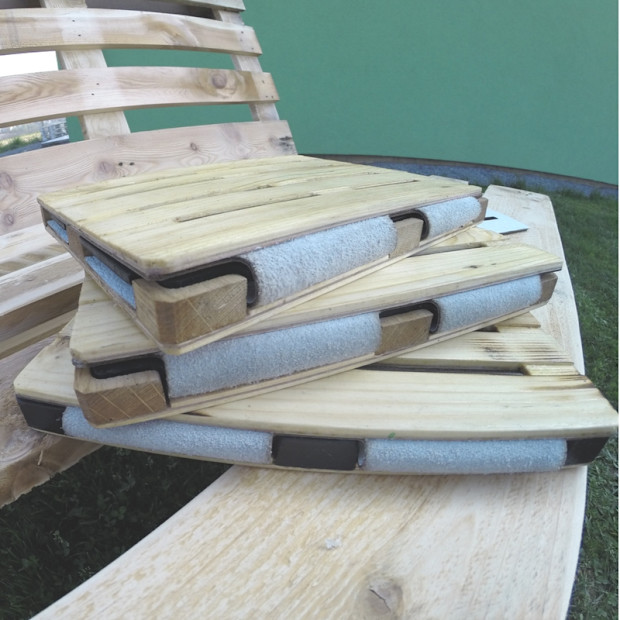 Choose your finish : natural, burned, black. We'll get in touch after you became "the backer".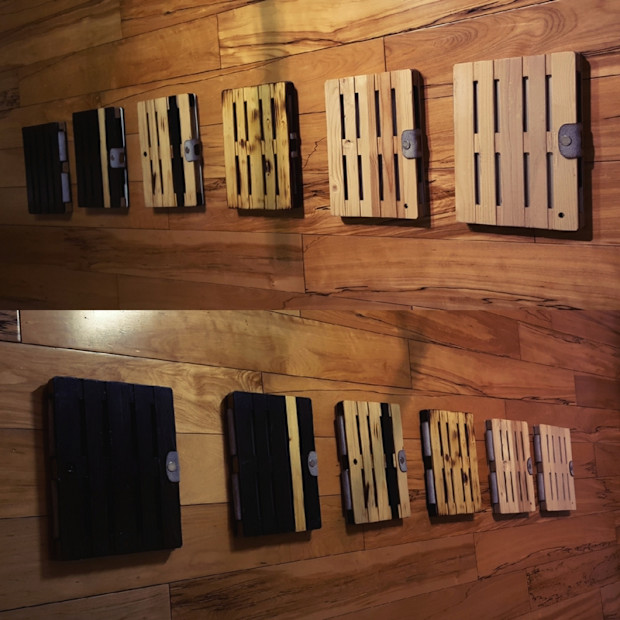 Your logo engraved? No problem.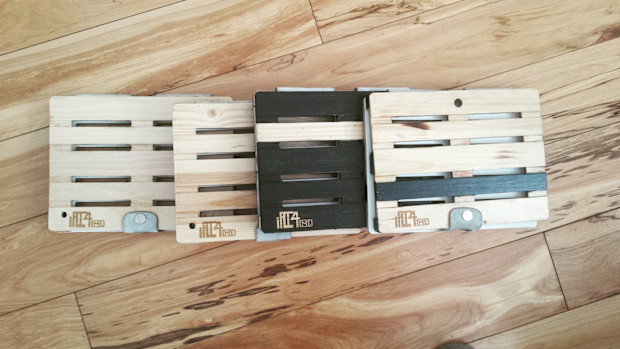 Handcrafted juta bags for shipping.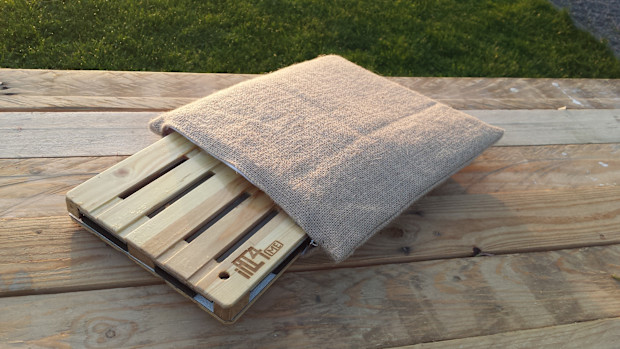 Side Perks
Pallet coasters
Every piece of wood is valuable. Therefore, nothing is left unused. Pallet coaster are made from the rest of the wood during production process.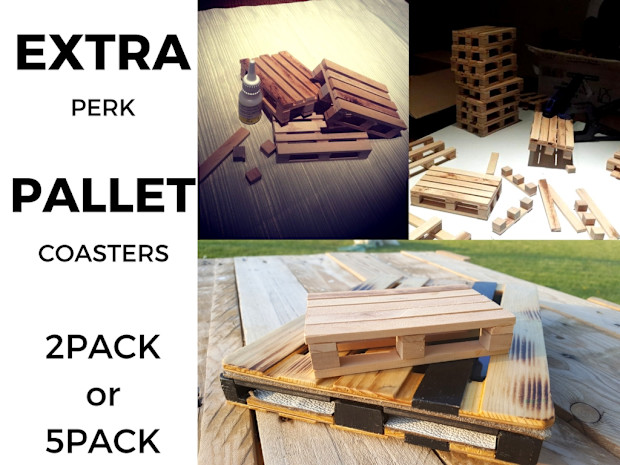 T-Shirt
Who doesn't like T-shirts?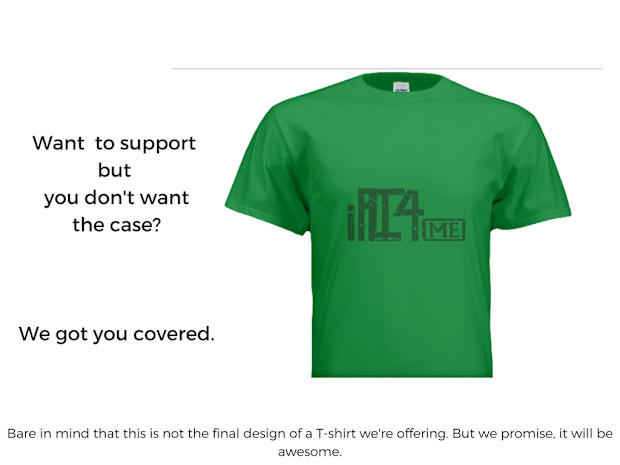 About the project
This is a pallet, okay? Lots of dirty, old, pallets. Used pallets are usually thrown away like that.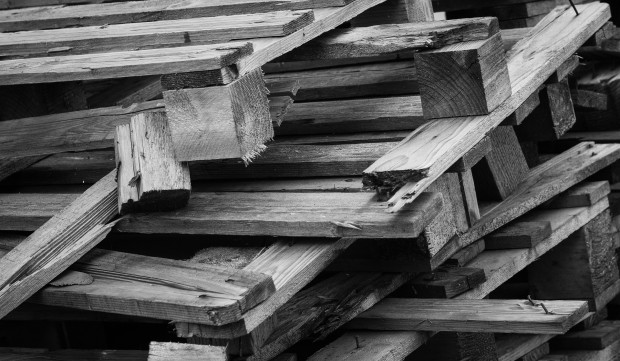 And this is a tablet.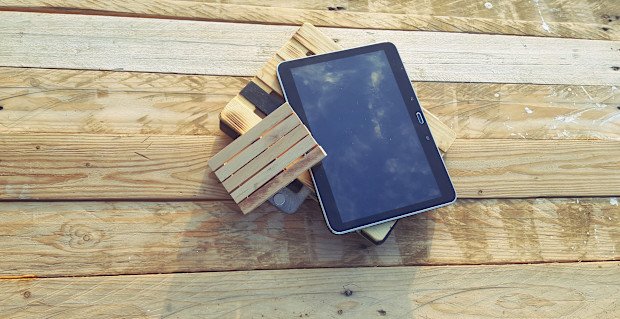 Nice, isn't it.
The process
1. Sketching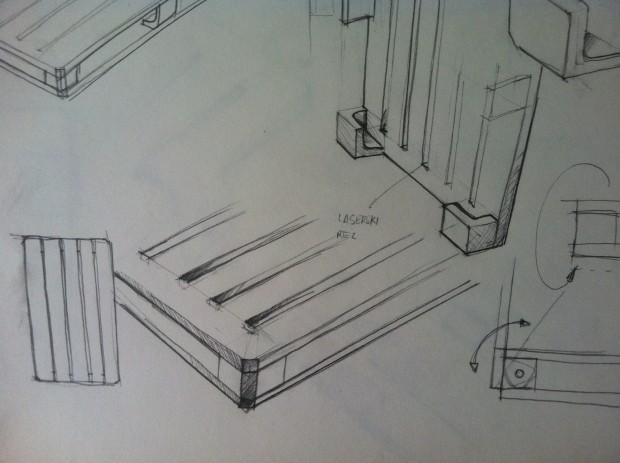 2. Rendering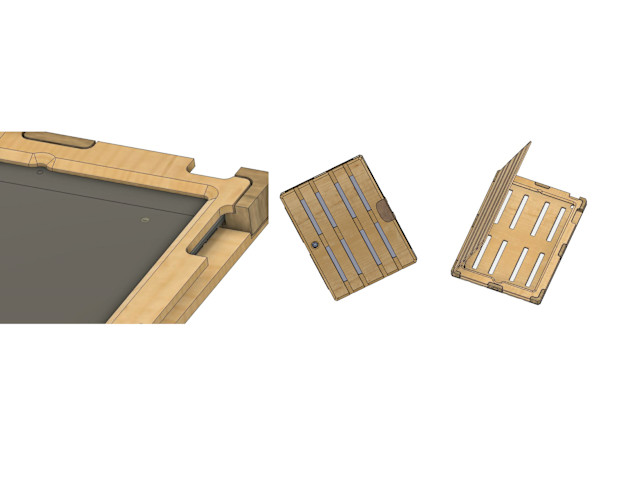 3. Preparing the pallet wood
4. Preparing the panels for CNC milling
5. Assembling
6. And it's done. Well, 99% of it.
There is always room for improvment.
Who am I?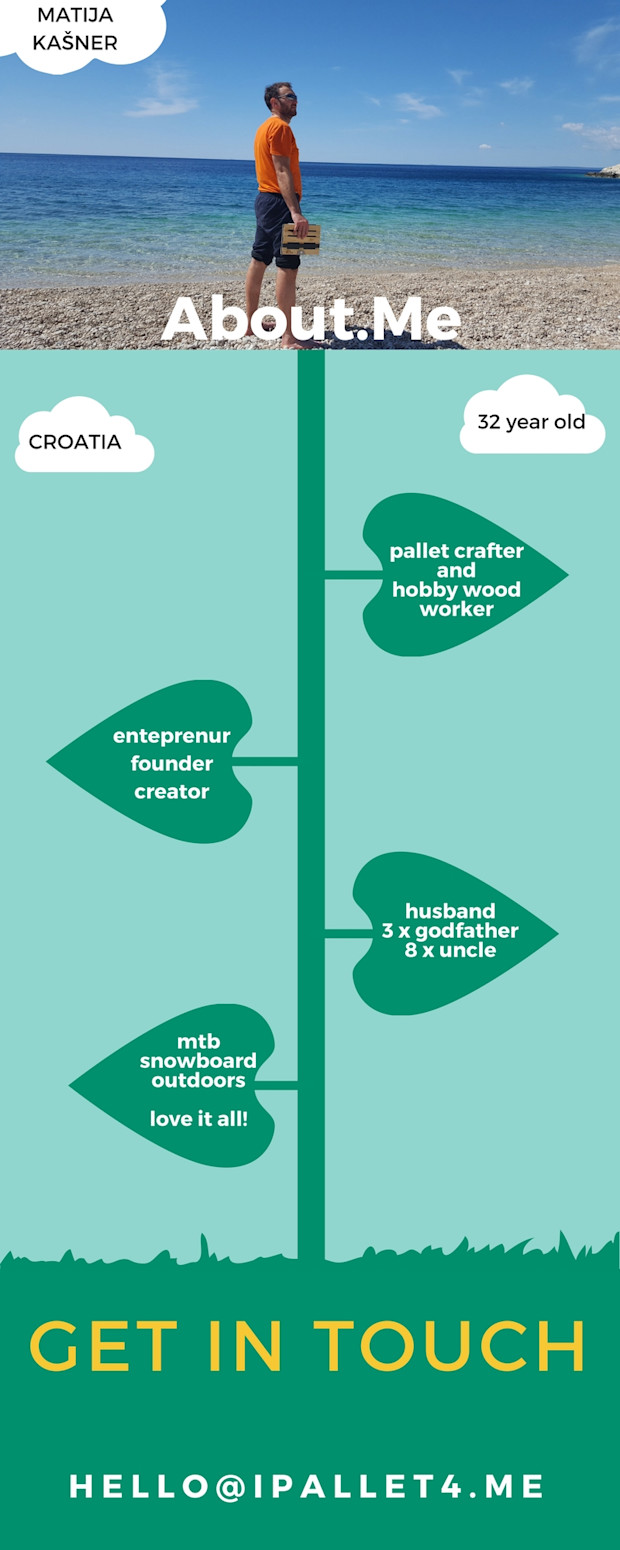 Terms & Conditions
We put few years into our product and we believe in it, we believe in ourselves and we cherish our backers and supporters opinion.
Final assembling will pass 4 check points from four different people that will mix all 4 checkpoints per person. That means every inhouse inspector will check all these four highlights combined. The check points are:
1. Finishing
2. Gluing
3. Tablet compatibility
4. Final touch.
If you are not satisfied with the product, kindly send us an email with reasons why is that. Don't make any noise, don't shout, don't scream – just say what is the problem and we'll try to fix it. If you are not happy with the product, please send us back and we'll figure what to do next.
Our warranty for cases doesn't extend to be damaged from abuse (do, you can not jump on it), moisture (no, it is not waterproof), extreme temperatures (no, you can not bake a barbecue on it), or unexpected impact (no, you can not play frisbee with it) (even though it flies really well).
Delivery time
If the campaign blows away like it should, we will have a busy summer collecting the pallets, dismantling them and push through the production process. Every piece will go through our hands several times before it will be packed into our Juta bags and shipped.
You will have your case ready and shipped right before you even start your Christmas shopping plan. Dead line is November 2017 but we'll try to ship it as early as possible.
And remember: this is a pallet wood, not first class material.