iCrowdNewswire - Apr 28, 2017
Hannah Johnson's Debut Album Release 'Shaken'
Hannah Johnson releases her first solo album 'Shaken' recorded at Ameripolitan Studios in Austin, TX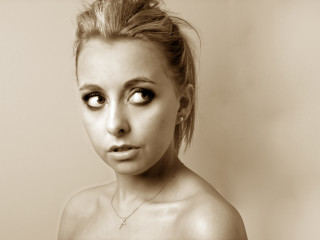 I'm currently making my first ever solo album 'Shaken', recorded at The Ameripolitan Studios in Austin, Texas. 'Shaken' features some of FAVOURITE musicians including Stewart Johnson, Bryce Clarke, Chris Shirley, Beth Chrisman, Josh Hoag, Emily Gimble, Tom Lewis, Sophia Johnson, Brian Kremer and Devin Jake. Although the majority of the record has been completed, I am seeking to raise £4000 in 36 days to help towards manufacturing, promotion and release costs. CAN YOU HELP ME?
WHO AM I?
My singing career started at the age of 16. Having grown up in a musical family, I was heavily influenced by the American roots music my dad played to me as a child and he sunsiquently helped my sister and I form our Birmingham based family band The Toy Hearts during the early 2000s.
Throughout my fifteen-year career with 'The Toy Hearts' the trio's accolades include touring the length and breadth of the UK, Ireland, Europe and USA. The band have opened for prestigious acts such as Robert Plant, Imelda May, Chris Thile, Kitty, Daisy & Lewis, Ricky Skaggs, Tim O'Brien, Peter Rowan and Gene Watson to name but a few.
I am a graduated alumni of '
The International Bluegrass Music Association's
,
Leadership Bluegrass Program
', which I was selected for in 2009 and travelled to
Nashville, Tennessee
to proudly participate in. The Toy Hearts received significant national press over the years, recorded live sessions for
BBC Radio 2
and can count among their fans
Ronnie Wood, Robert Plant
and BBC broadcasting veteran
Bob Harris
.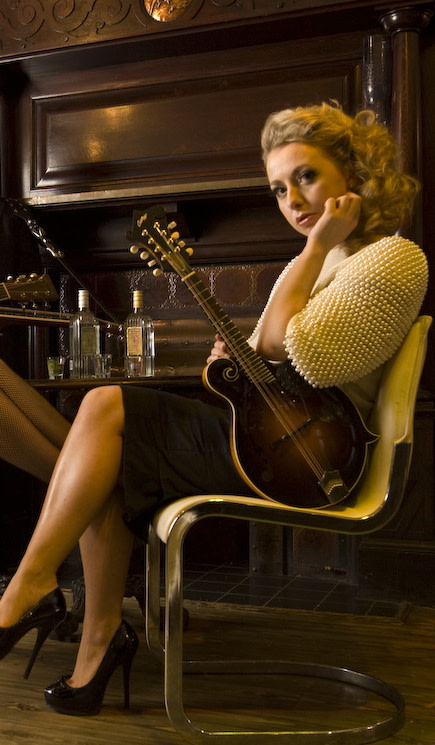 NOW I'M FLYING SOLO!
I'm currently using indiegogo to raise funds towards the costs involved in finishing & releasing a CD as an independent artist. I am so, so thrilled to finally be making my debut, full length studio album, 'Shaken'. Although based in Birmingham, UK I have been visiting Austin, Texas regularly since 2008. Working with engineer/producer Cris Burns during December 2016 at Ameripolitan Studios ATX, we recorded 11 tracks in total with 3 original songs and 8 covers by artists who have inspired me throughout the years. Such covers include works by Patsy Cline, Willie Nelson, Cindy Walker, Charlie Patton, Skeets McDonald and Roger Miller. My aim is to have the album completed by the beginning of June 2017, with it's official release scheduled for July 2017. This solo record is so very special to me and it's completion will fulfil a life long ambition if we can make it happen! The magnitude of what contributors will help me achieve is hard to articulate but believe me when I assure you that I have and will continue to work my ass off to make a killer first record…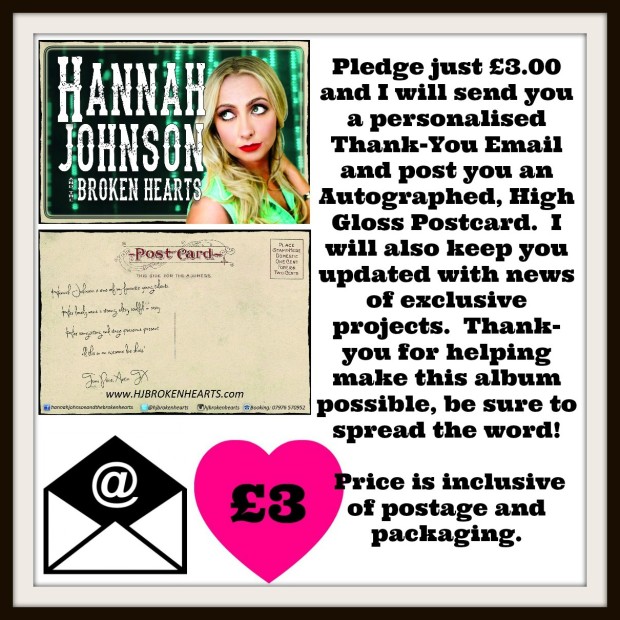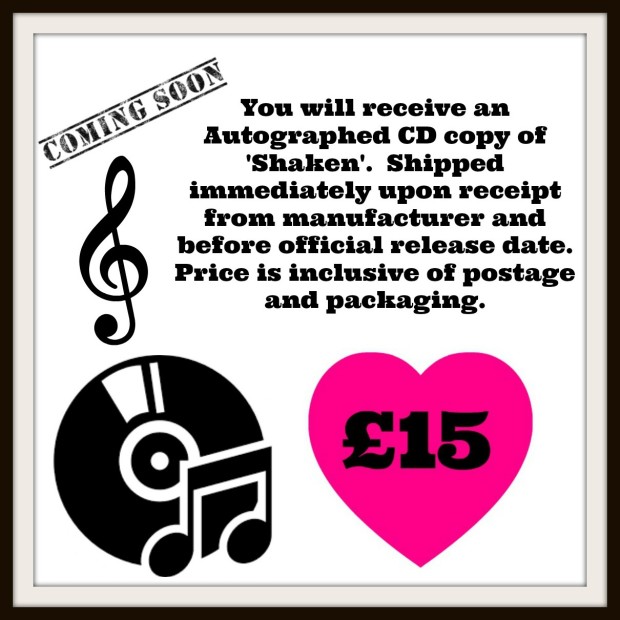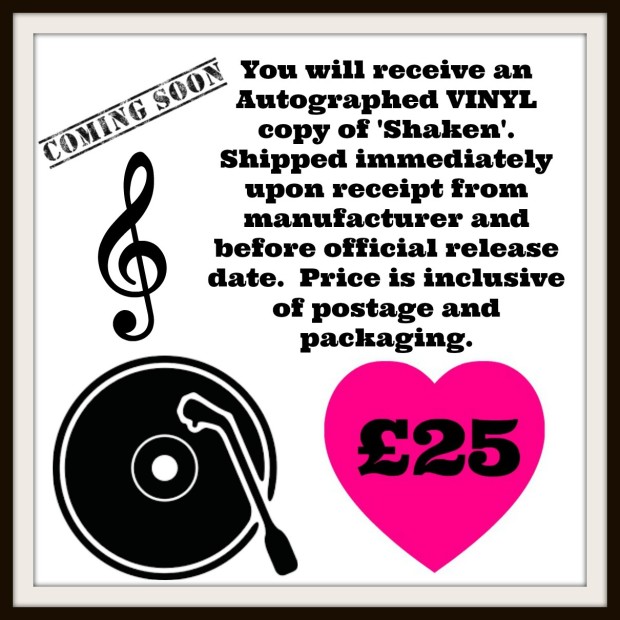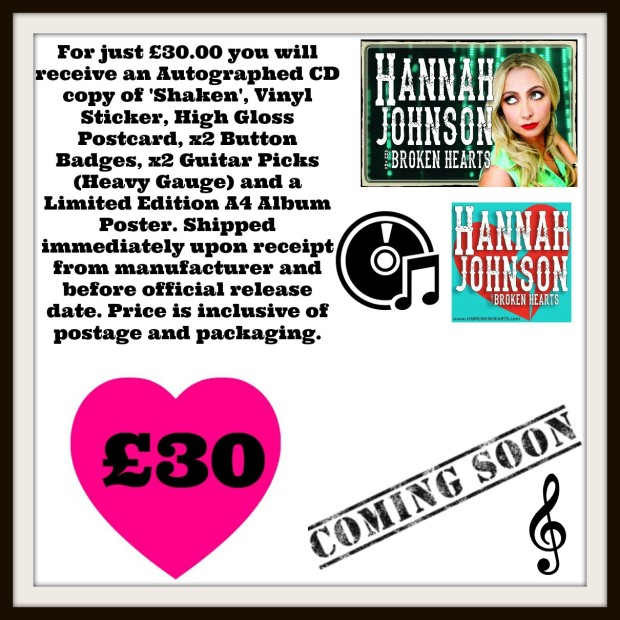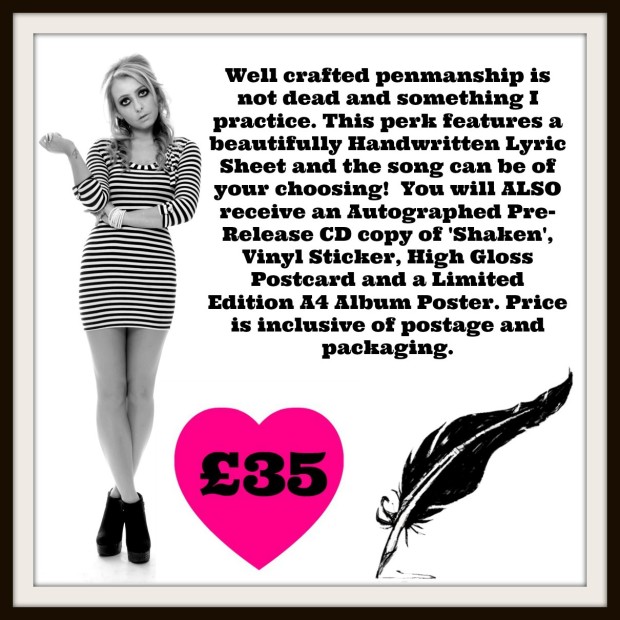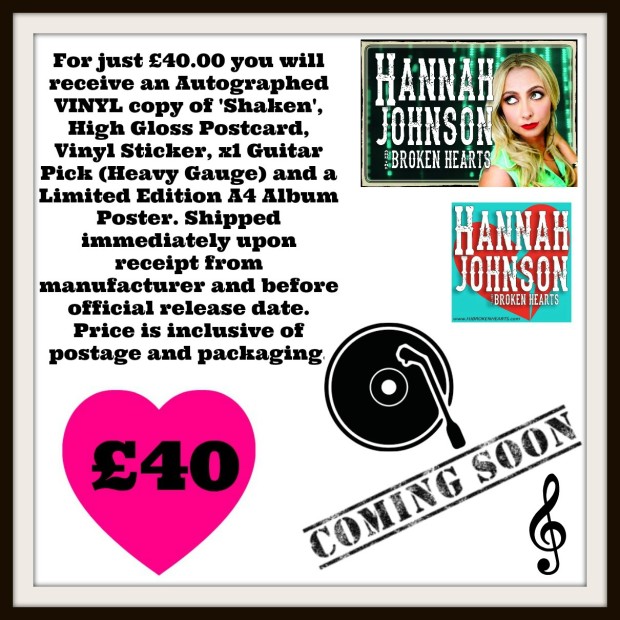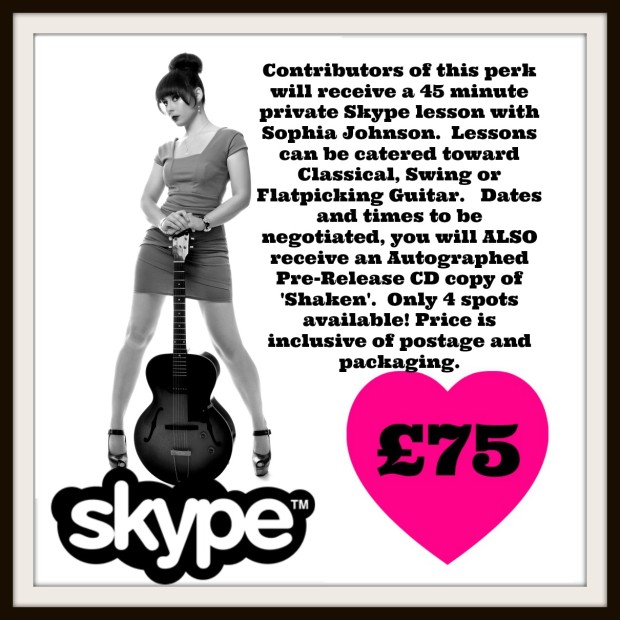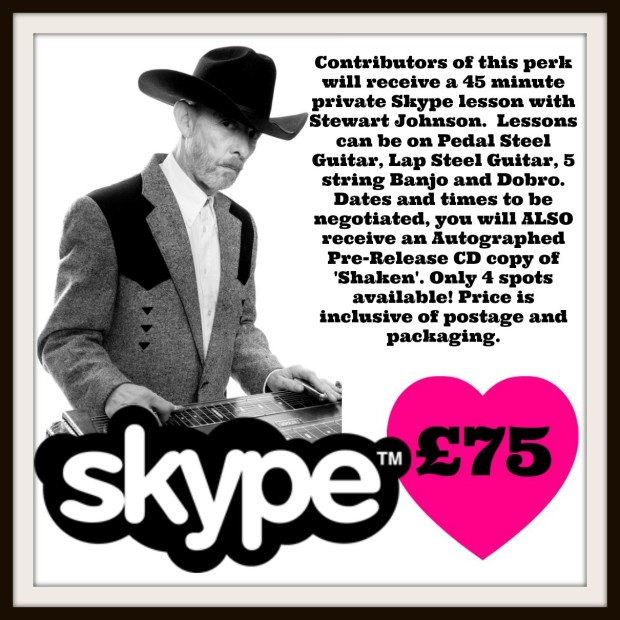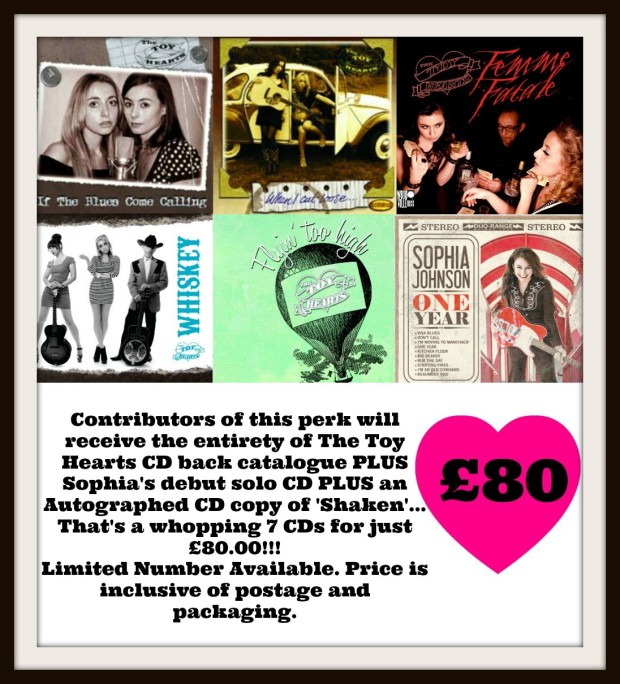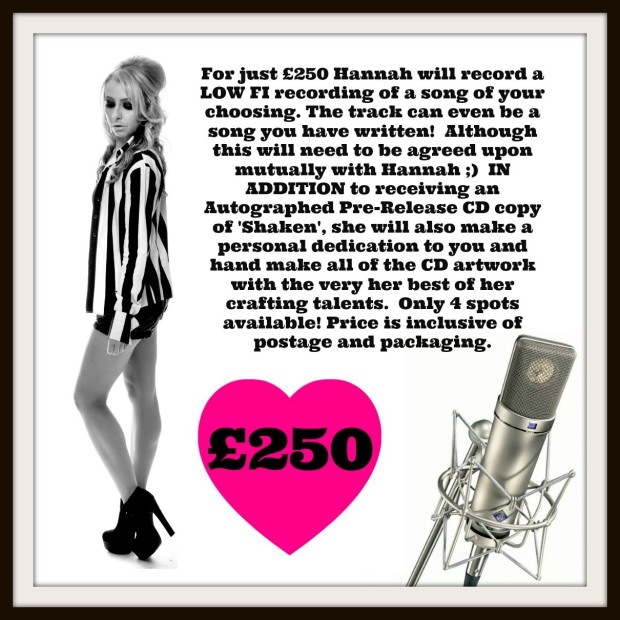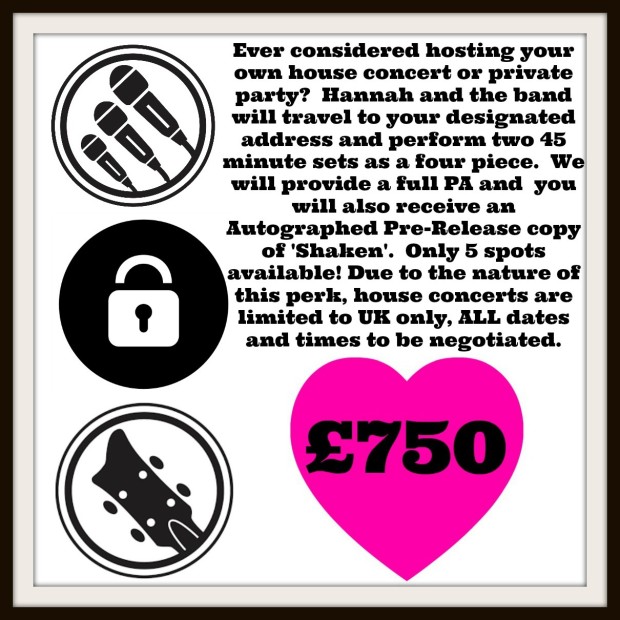 HOW CAN YOU HELP?
As you can imagine, there are a whole host of different costs involved in making an album as an independent artist. Below is what I hope you will find to be a transparent approximation of the finances I have to consider in making/releasing/marketing 'Shaken'.
RECORDING, EDITING & MIXING AT THE RECORDING STUDIO – £2000.00
MASTERING – £500.00
PAYING MUSICIANS – £2000.00
PHOTOGRAPHY & ARTWORK DESIGN – £1000.00
PACKAGING AND DUPLICATION OF x1000 CDS – £1000.00
PACKAGING AND DUPLICATION OF x500 VINYL – £1250.00
INDIEGOGO 5% SERVICE CHARGE – £200.00
Although some of these fees have already been paid by myself 100% OF THE MONEY PLEDGED will be put towards my remaining, outstanding costs. If, by chance, I raise more than my target of £4K ALL of the proceeds shall be utilised to help promote the album, both physically and digitally.
YOU CAN MAKE A HUGE DIFFERENCE AND HELP SUPPORT INDEPENDENT ARTISTRY!
Please check out my list of rewards and perks on the righthand margin ———->
If any of these unique perks appeal to you
PLEASE DON'T DELAY & CONTRIBUTE TODAY…
YOU CAN MAKE A HUGE IMPACT!
I want you to know just how much difference as a valuable contributor you will make to the artistic integrity of this project…
Without wading in the quagmire of debate about what is and what defines 'Americana Music', Hannah Johnson & The Broken Hearts seek to reveal the music that used to be called 'COUNTRY' in the impassioned era of Honky Tonk: when musicians sought only to play the best music possible and get folks up dancing! My material is a celebration of Honky Tonk, classic 'old' country, western swing, blues and standards with original songs written in these genres… This is rare for a UK artist!
Although this will be my sixth album, I have never before sought 'crowd funding' of any type, although I have myself pledged for artists who I respect and admire. After discussing it at length with my family and friends, I am both hopeful and positive that it IS possible to get financial baking from people who've supported me over the years and believe in me today. Could that be you? ​
Any contribution you attribute will make A HUGE DIFFERENCE TO ME
OTHER WAYS YOU CAN HELP!
I completely understand and appreciate that some people are simply not in a financial position to contribute monetarily, but that doesn't mean you can't help:
You can aid me through making some noise about my campaign, by simply sharing links to social media sites, blogs and websites… Most importantly, you can help me hugely through spreading my news to your family and friends through word of mouth… This makes a massive difference!
You can also use the Indiegogo share tools to link people directly to my fundraising page.
I want to sincerely thank-you for reading about my story and journey… It means the world to me.
Let's do this people!
Sincerely, Hannah x
LINKS:
Website: www.hjbrokenhearts.com
Facebook: www.facebook.com/hannahjohnsonandthebrokenhearts
Twiiter: www.twitter.com/hjbrokenhearts
Instagram: www.instagram.com/hjbrokenhearts
YouTube: www.youtube.com/hjbrokenhearts