iCrowdNewswire - Apr 28, 2017
Dead Air : Puppet Infused Female Led Horror Comedy
Dead Air is an independent comedy horror film full of blood, fun and mysterious gremlin creatures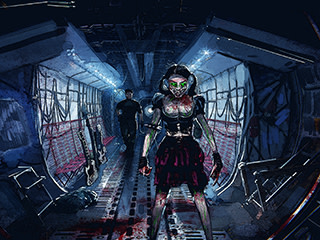 Dead Air is a puppet infused comedy horror short film that strives to create a fun ride with its own unique look and feel. We love practical fx, so as much as possible will be done in camera to give our film that hand crafted feel. Using Henson influenced hand and rod puppets to bring our gremlins to life, everything, from our plane to full sized creatures will be created by use of miniatures and live effects respectively as opposed to doing the work digitally in post production.
THE STORY
Set on a plane travelling to a final gig, Dead Air tells the story of Monster Kitten, an all female punk rock band who end up on a flight with some nasty little creatures who like to bite and infect their victims to the point of all hell breaking loose at 30,000 feet. With the help of their instruments, a tape recorder, a dodgy crew member and a bottle of piss, the girls try to fend off the evil to get to play their final gig.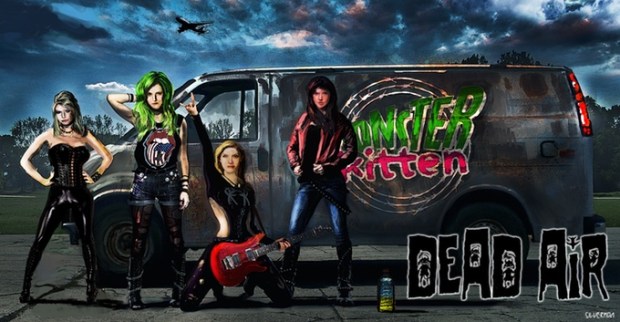 Dead Air – Concept Art By Samuel Silverman
Welcome to Dead Air. A hand crafted punk rock splatter movie from the mind of the writer of Scrawl (Starring Star Wars – The Force Awakens Daisy Ridley) and the Director of the award winning festival favourite Selfie.
This film is being brought to life by an amazing team of talented artists on both sides of the camera and shooting at Black Hangar Studios in Hampshire.
THE HOOK
This is our second try at funding.
Last time out, we hit £16k of £20k target on an all or nothing Kickstarter campaign. We had a lot of fabulous support, but didn't make enough to hit our goal. No money was taken, and we were back to square one.
We went back to the drawing board, or rather the script and tweaked and retooled, we went back to the budget and looked at how we could bring this project to life.
The only way we could see us actually making the film we set out to create was bringing it to IndieGoGo in a two fold campaign.
PART ONE – Raise £10K for preproduction and production.
PART TWO – Raise £6K+ for post.
We would love to achieve all of this in one campaign, with stretch goals to get us past the initial £10K that would allow us to
Do all the SPFX mould castings and practical fx on set
Complete the puppet builds
Bring the actors, crew and equipment to set
Pay for the set – our fabulous plane at Black Hangar Studios
Pay for our miniatures for exteriors
Our post production budget would allow us to bring our Hollywood Star on board, pay for post production edit/sound/soundtrack/festivals etc. The more we get, the more we can do with the film.
Ultimately, our goal remains the same. To produce a kick ass concept short to show investors that a feature film of Dead Air SHOULD and WILL be made!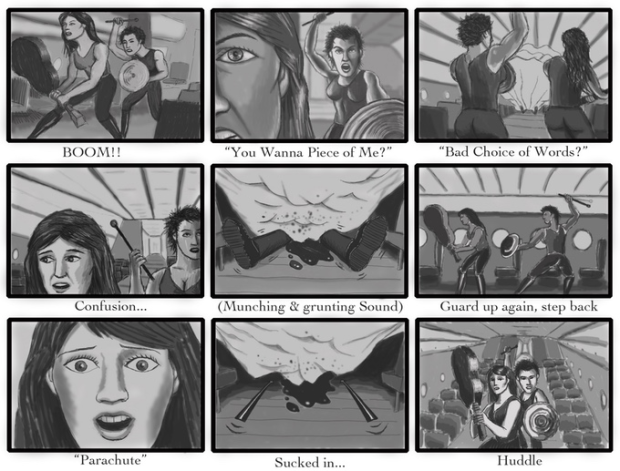 Storyboard Art by Neil Jepson
THE FILMMAKERS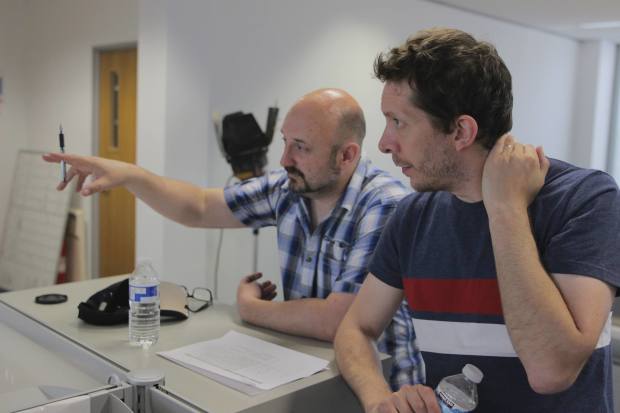 Geoff Harmer (Director) and Peter Hearn (Writer)
GEOFF HARMER – DIRECTOR
As a director Geoff has worked for the past 20+ years creating a range of exciting projects, including the festival hit 'Selfie' which has had more than 45 official selections, won 8 awards and been nominated for Best British Film. As well as the feature film 'Addict', he has worked on and developed numerous shorts including 'Smile', 'Treble Clef' & 'Karen's Room'.
Geoff is also the Submissions Director for the Exit 6 Film Festival.
PETER HEARN – WRITER
As a filmmaker, Peter wrote and directed the award winning horror 'Scrawl' which starred Daisy Ridley (Star Wars The Force Awakens) as well as working on and producing various shorts and features over the past 20 years. 'Dead Air' is Peter's second collaboration after 'Smile', which he co-wrote with Director Geoff Harmer.
Peter also lectures in Filmmaking, teaching the next generation about the pitfalls of making movies.
THE CAST
We have an amazing cast lined up to play the characters in our film. The one actor we can't reveal (at least not until we are fully funded!) is a Hollywood Genre Legend! They've been in such classics as… shhhhhh… we can't tell you! Not yet anyway!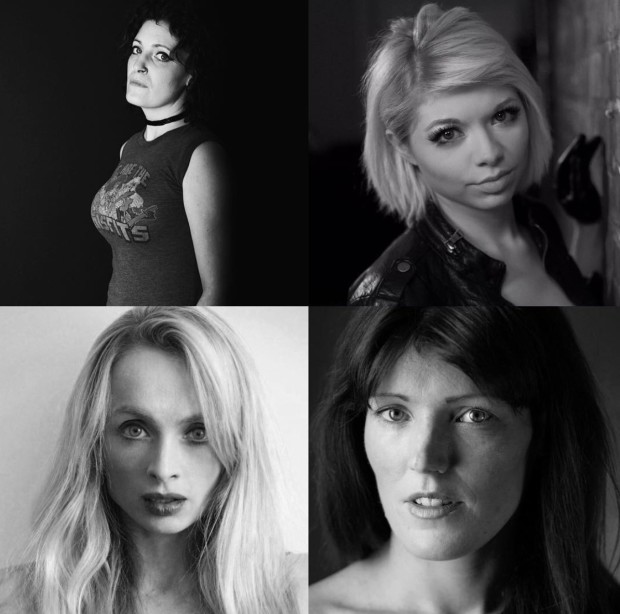 (Clockwise from top left: Stacy Hart, Charlie Bond, Kate Marie Davies, Johanna Stanton)
Here's a little bit more about each
Stacy Hart – The Drummer
Stacy was the star of our award winning short film 'Selfie' (see below), previous to which she also appeared in a number of feature films, including the Universal Picture's film 'Get Real', 'Things to do before you're 30' and the Danny Boyle film 'The Beach'.
Kate Marie Davis – The Bassist
Kate had a great start to the year with her #ShowreelShareDay Twitter frenzy causing a storm in January this year. She also stars in the feature film 'Escape from Cannibal Farm' which hits screens next month, with other features currently in post-production.
Charlie Bond – The Singer
Charlie has had some great roles over the last couple of years in films like 'Vendetta', 'The Fall of the Essex Boys' and 'Strippers Vs Werewolves'. She has also had success with her stage performance as Lucy Westenra in 'Dracula' at the Leicester Square Theatre, London.
Johanna Stanton – The Guitarist
Johanna is an award winning actress, having starred in a number of films including 'Nightmare Box', 'Grave Tales' and the TV Movie 'Compulsion' alongside Ray Winstone. Johanna will be seen later this year in the Geoff Harmer directed short film 'Smile' as well as the feature film 'Injustice'.
Now that we have our Monster Kitten line up, meet the boys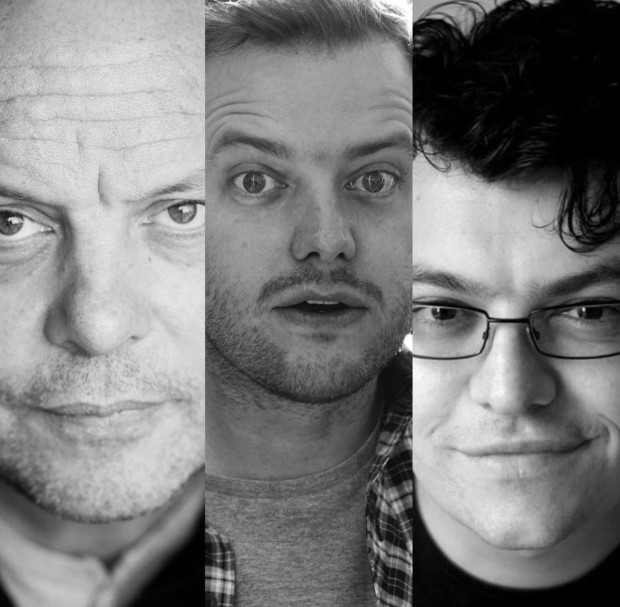 (L-R: David Schaal, Dan Palmer, James Hamer-Morton)
Dan Palmer – The Manager
We're really excited to have Dan Palmer on board as The Manager of Monster Kitten. Dan is an actor and writer, best known for starring in 'Stalled', 'Freak Out' and 'Small Town Folk'. He also had a role in 'My Bloody Banjo' alongside James Hamer-Morton.
James Hamer-Morton – The Co-Pilot
James has starred in a number of recent feature films, all of which are getting released in the near future including Liam Regan's festival hit 'My Bloody Banjo', Andrew Harmer's 'The Fitzroy' and Chris Gallagher's 'Dead Love'.
David Schaal – The Pilot
Most will remember David as Terry Cartwright (Jay's Dad) in 'The Inbetweeners', but he has done so much more! David has had roles in classic TV Shows like 'The Office', 'The IT Crowd', 'Grange Hill' and 'Lead Balloon'. He most recently appeared on our screens in the TV comedy pilot 'We The Jury'.
David will be appearing on the big screen later this year, alongside James Hamer-Morton in the Dresden Pictures film 'The Fitzroy'. We look forward to David taking control of our plane!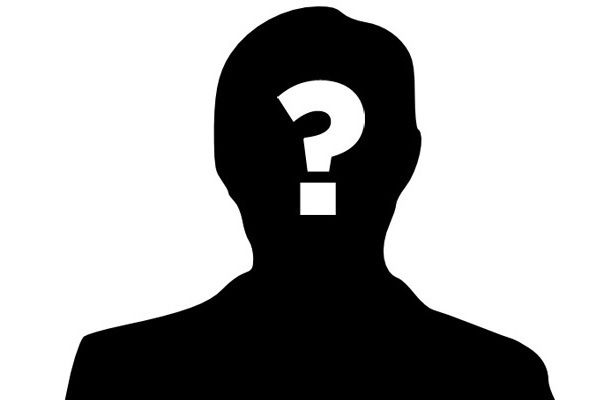 Hollywood Genre Legend
We have a Hollywood Genre Legend all lined up to take part in our film. We can't reveal who they are just yet, we can only reveal their name once we are fully funded. But Boy, you are going to be so excited when you find out who they are! They have been in some of the most successful films of all time, working with some of the greatest Directors of our time. Again… we can't reveal their name unless we are fully funded!
THE PUPPETS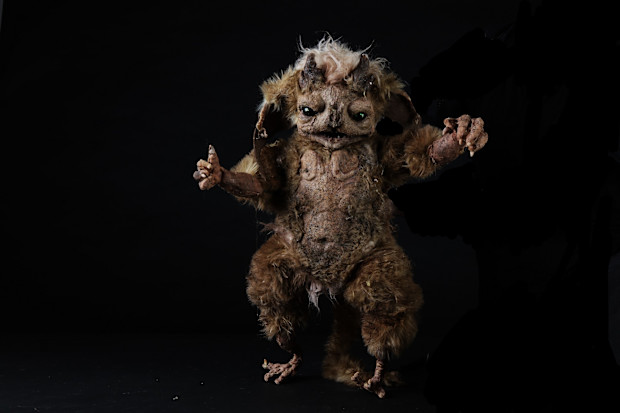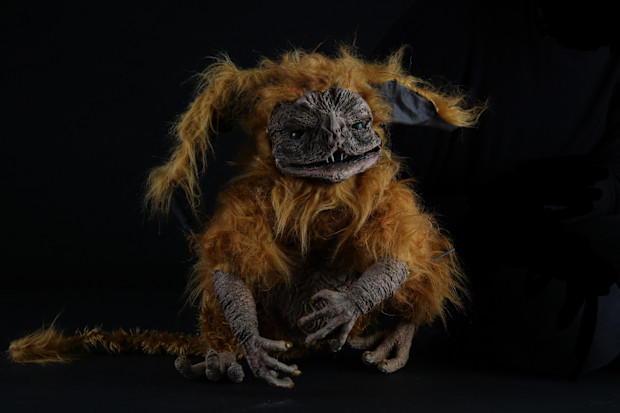 MORE CREW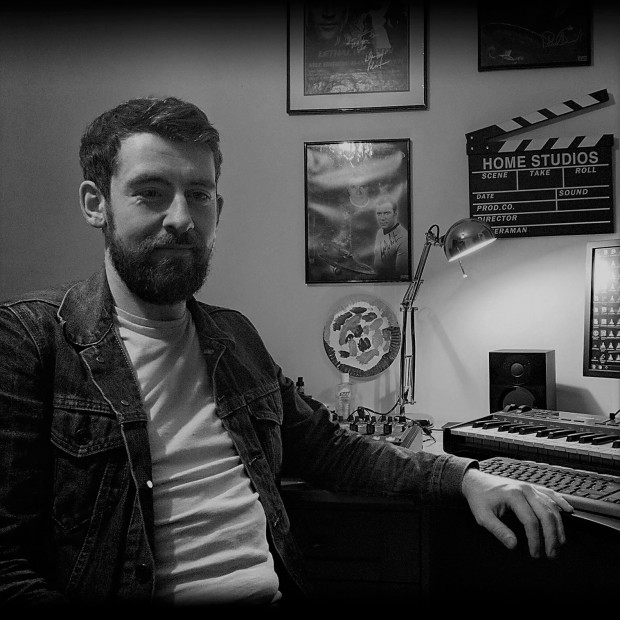 DAN HALL – SCORE
Dan Hall has collaborated numerous times with director Geoff Harmer as well as writer Peter Hearn, creating scores for Motto (2015), Scrawl (2015), Angel of Saigon (2016), Smile (2017) and King of the Spacemen (2017).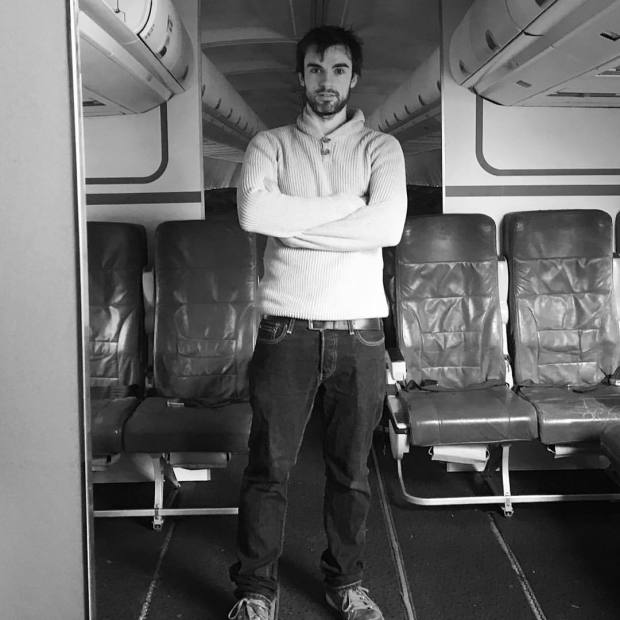 TOM ALLEN – DIRECTOR OF PHOTOGRAPHY
Tom's DoP expertise shot the festival hit Selfie as well as Harmer's Smile. He also worked on the mini-series Back to Young (2013), Glove Compartment (2015), Lion's Den (2016) and Treble Clef (TBA).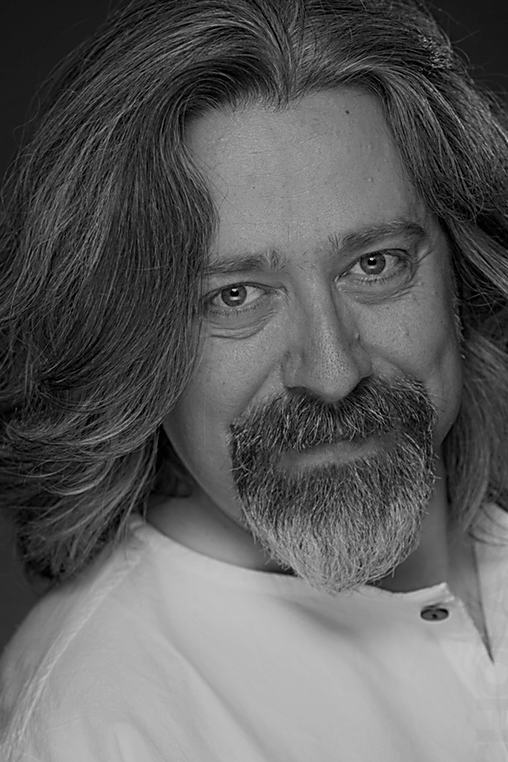 ANDREW JAMES SPOONER – PUPPET COORDINATOR
Originally starting out on Muppet Treasure Island for the Jim Henson Company and Walt Disney pictures, Andrew has worked on many films and TV shows as a puppeteer. Other works include, Muppet's Most Wanted, The Furchester Hotel and 101 Dalmations.
Andrew will be our Puppet Co-ordinator ensuring our little monsters are under control at all times!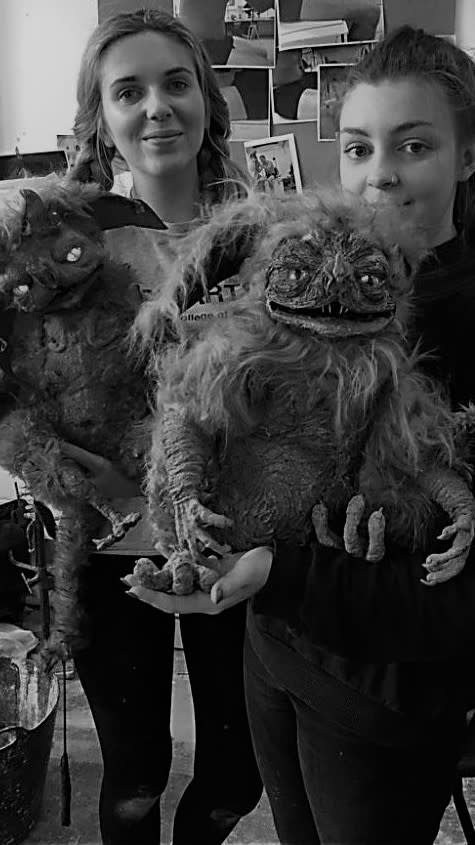 LYDIA SMITH/ANNA HENDERSON/SASHA FUSINI/ANNIE PUGH – PUPPET CREATORS
The little creatures in Dead Air are being designed and built by 4 talented individuals from the Wimbledon College of Arts. Lydia Smith, Anna Henderson, Sasha Fusini and Annie Pugh have all been working hard to bring our creatures to life.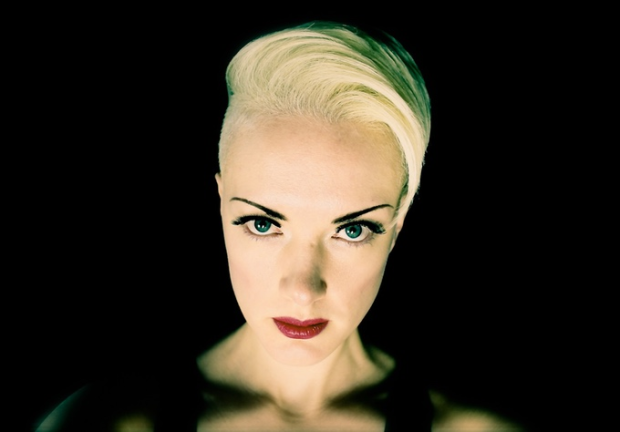 ERICA NOCKALLS – ADDITIONAL MUSIC
Erica Nockalls is an English violinist, vocalist, songwriter and visual artist. She is best known as the violinist in The Wonder Stuff, as one half of the acoustic duo Miles Hunt And Erica Nockalls, and as live fiddle player for The Proclaimers. Nockalls is lead vocalist, violinist and guitarist in her art-rock band, Erica Nockalls. We are honoured and privileged to have Erica involved, her sound is crucial to the look and feel of the film.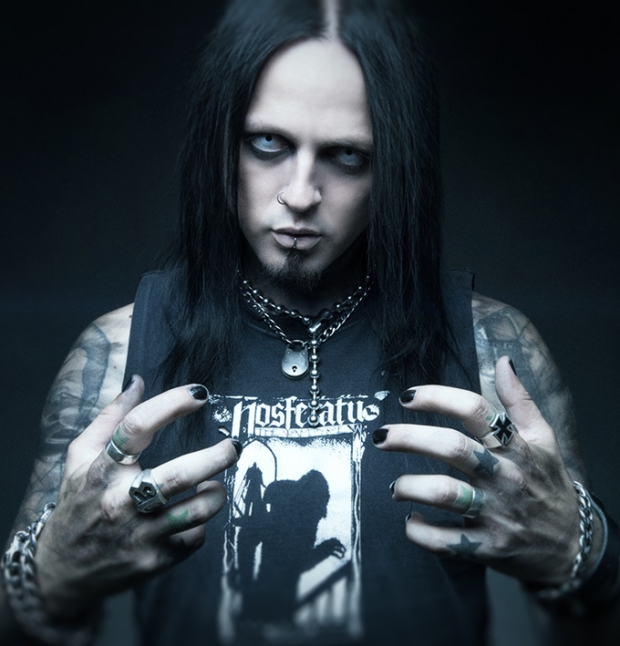 AL B DAMNED – SNAPCHAT CHANNEL HOST
During the production of 'Dead Air', backers will be given access to our Private No Holds Barred Snapchat Channel. Who better to host it than none other than Al B Damned!
Joey Draper is the frontman of horror shock rock band 'Al B Damned' as well as in the line up for 'Metaprism'.
Brought up on 1950's monster movies, Ed Wood and Alice Cooper, Joey is no stranger to the dark and deranged. A budding filmmaker and self-confessed horror nerd, he has seen them all, from Claude Rains to Kane Hodder.
WHY SUPPORT US?
Without your support this project wouldn't happen. Without you believing, our ideas would end up tossed into a drawer.
We want to take you on a journey with this mad and wacky project, we want to create a project that makes people as excited as we are, and believe me WE ARE EXCITED!
We really want to make a great Monster Movie, with your help we can!!!
We've spent over £2K of our own money to get the project this far but we need help. There is so much goodwill and interested surrounding this project, but we simply can't self-fund it all.
If we don't make our initial £10K we will film what we can & use it to make the best film we are able to, calling on as many favours as we can. But to make the ultimate Dead Air, with all the bells and whistles, that's where you come in, we need your help.
We want to make something that is fun, but ambitious at the same time. We would like to show you what we can achieve in a proof of concept short film, hopefully tour the festival circuit before coming back with the feature version. That means more puppets, more kick ass women and more bloody goopy special FX. Early Peter Jackson, eat your heart out (preferably with a side order of chips).
We will prevail whatever happens. We want to bring this to life for us, and for you…
The biggest challenge however (as with any crowd-funding campaign) is that until you secure funding, shooting dates cannot be fully confirmed – and this of course might give way to availability issues with cast, crew and locations. In order to mitigate any potential issues with delays, we have already set provisional shooting dates and are keeping in close contact with all areas regarding availability and campaign updates. This ensures that any potential issues can be dealt with rapidly, meaning when funding is successful, shooting dates can be locked down with the least amount of delay. However this also gives us the flexibility to reschedule quickly if there are any complications with the campaign.
If you want to see this movie made, show your support, share away, give generously, follow us on twitter and facebook, and tell your mum to look under her mattress for her millions and break into your kids piggy bank for the small change. You know it makes sense.
Sincerely
Geoff Harmer and Peter Hearn
SELFIE
Check out Geoff Harmer's award winning 'Selfie' below.