iCrowdNewswire - Apr 27, 2017
The Navigators Theater 2017 – 2018 Season
Science-Fiction. Feminism. Bold New Theatrical Experiences.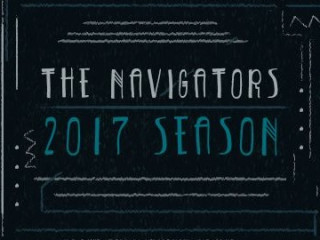 We are New York City's Feminist Science Fiction Theater Company. We're producing our first full season this year, and are seeking supplemental financial support to cover the cost of space rentals, sets and costumes, and stipends for our creative artists.
Science Fiction for the NYC Stage
What We Do:
The Navigators produce Science Fiction Theater with a clear feminist perspective. We seek to engage new audiences, realize new and daring realities, and expand the boundaries of what theater can achieve through science fiction based story telling. In our productions, we empower women playwrights, producers, directors, and actors within a traditionally male-dominated genre.

Who We Are:
The Company was founded in 2014, when three unique theater artists, Bella Poynton, Ariel Francoeur, and Melina Neves came together during their studies at The University of Iowa. The team worked on a number of sci-fi plays by Bella, and uncovered a true passion for genre inspired theater. We decided to create a professional collective in order to share our vision of Science Fiction Theater with a broader audience.
Why Indiegogo – Rocket us Forward:
Over the past two years we have produced a small summer festival of new Science Fiction Theater called the Lift-Off Series, which has been a successful start for our company. However, it's become clear that in order to bring sci-fi to the forefront of the off-off Broadway theater scene, and to provide ample opportunities for women theater artists, we must produce year-round professional programming. In addition to the grants, fundraising events, and private donations that we are already pursuing, we need the support of this campaign to rocket us toward financial self-sustainability in our first full season:
The Aurora Project, a full-length Sci-fi Epic about love and loneliness across time and space. Written by Artistic Director Bella Poynton, directed by Creative Director Jesse Kane-Harnett. Access Theater NYC: June 2-18 2017.
The Third Annual Lift-Off New Play Series (Summer, 2017)
Three Commissioned One Acts (Winter 2017)
And our Monthly Navigators Podcast
​This Indiegogo campaign will give us an initial boost at the start of our season – directly funding our full-length production The Aurora Project. This will enable us to generate our income for the rest of the season through ticket sales, laying the groundwork for long-term financial self-sufficiency. Help support the arts, women leadership, and all us sci-fi lovers!
Expenses
Here is exactly what we will be using your generous contributions for:
Venue Rental and Insurance
Rehearsal Space Rental
Sets/Props/Costumes
Paying Actors
Paying Designers
Paying Stage Managers
Marketing and Advertisement
Programs
Ticketing Expenses

Other Ways You Can Help
Share our campaign with your friends! (Especially the ones who love sci-fi!)
Follow us on Facebook, twitter, and our beautiful website listed below.
Contact us through the website if you would like to be involved artistically in our season!
Send us your one-act sci-fi plays! (please visit our website for more information)
www.navigatorstheater.com
https://www.facebook.com/navigatorstheater
https://twitter.com/_TheNavigators_
Thank you from The Navigators Team!
Bella Poynton (Rank of Commodore) – Artistic Director and Resident Playwright
Ariel Francoeur (Rank of Captain) – Producing Artistic Director and Resident Director
Melina Neves (Rank of First Officer) – Literary Manager and Resident Actor
Jesse Kane Hartnett (Rank of Commander) – Creative Director and Resident Director
Guest Navigators (Rank of Ensign) – Valeria A. Avina, Matt Barbot, Sean David DeMers, Emily Dendinger, Jack Horton Gilbert, and Cristina 'Cha' Ramos.