iCrowdNewswire - Apr 27, 2017
Kat Loves LA
Sad girl meets boy: A rom com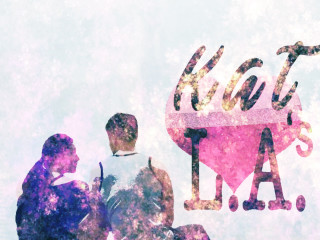 Kat Park is a depressed actress struggling to make it in LA. Fresh out of a serious relationship, broke, and spending too many nights at home watching Netflix alone, life is seemingly going nowhere. But, then she's set up on a blind date with Andrew, who shows her that the beauty and joy in life is more than what meets the eye.
Short Summary
Struggling actress Kat Park is in a deep funk and failing at life. Broke, newly single, and caught in a paralyzing Turning-30-Crisis, all seems hopeless. Until…Serendipity transforms a failed blind date into hope for a better life.
Introducing Kat Loves LA, an original dramatic/romantic comedy web series about holding on during life's darkest moments and defining your own happiness.
Sometimes all you need to turn tragedy into a blessing is a new perspective.
——————
We created "Kat Loves LA" to give hope to those who feel lost–in career, relationships and life in general.
How do you stay committed to your path when your family, your friends' successes, and your income statement pressure you to quit?
How do you find real connections in a world of swiping and endless dating apps?
And how do you keep finding the light at the end of the tunnel, when you feel like it never ends?
We address these themes through the painfully funny circumstances that alter Kat's life trajectory.
We hope you enjoy!
Meet the Cast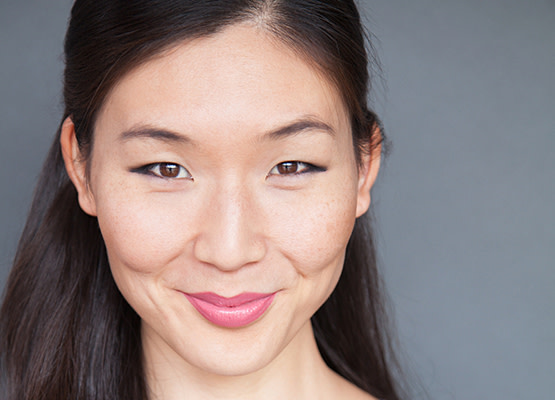 Paget Kagy (Creator/Producer/"Kat Park") is a writer and actress in Los Angeles, who has appeared on TV shows like "Criminal Minds" and "Scandal", and various national commercials for Google, Apple, AT&T, and Toshiba/Intel. An LA native, she graduated from UC Berkeley, and moved back to LA to pursue her passions in entertainment. She's always had an interest in creating stories and wrote "Kat Loves LA" to illustrate what it's like as a struggling millennial trying to pursue her passions, while navigating the confusing world of today's dating culture. Paget also wanted to showcase her talented friends, because come on, they should already have their own TV shows by now. You can find her on IMDB, Instagram, Facebook, and Twitter.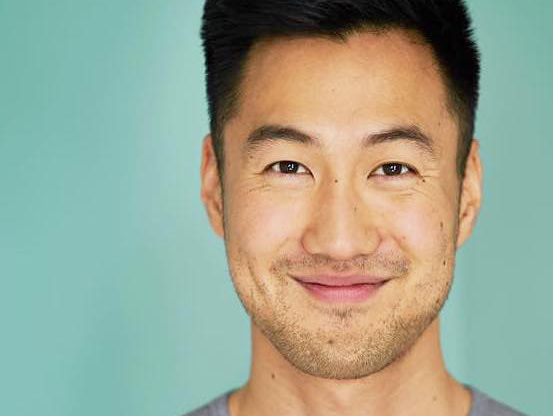 Matthew Um (Co-Producer/"Andrew Wang") is an actor and model in Los Angeles, who has appeared in several national commercials and print ad campaigns for companies such as Apple, U.S. Army, Uber, and Visa to name a few. A Santa Barbara Native, he graduated from UC Berkeley with Honors in Economics and spent several years working in consulting and in education. But as fate would have it, a friend in San Francisco strongly encouraged him to give modeling a shot. Deciding he had nothing to lose, he went for it, and has been modeling and acting full time ever since. You can follow him on Facebook and Instagram and find all of his work at www.MatthewUm.com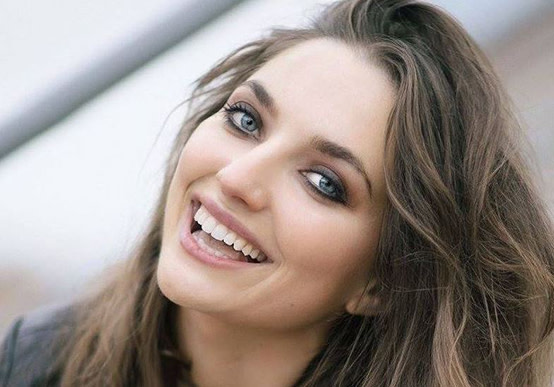 Ilana Guralnik ("Natasha Averin") is an actress in Los Angeles, who has appeared on TV shows like "The Newsroom", "Brooklyn Nine-Nine", and "Veep", as well as the indie feature "Nowhere Girl". Born in Russia, raised in San Francisco, she has been performing her entire life, and began acting at age 5. While being fluent in 5 different languages and a certified ballroom dancing instructor, she's always displayed a love for performance arts. You can find her on IMDB, Facebook, and Twitter.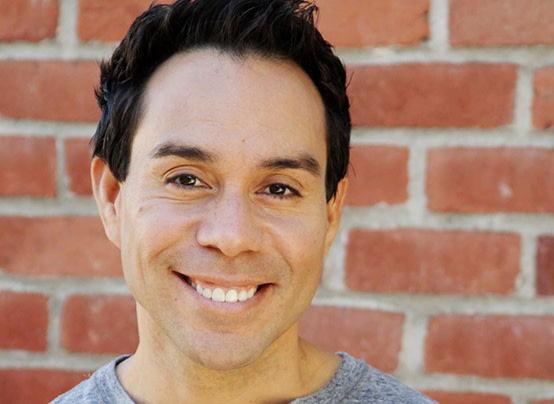 Mauricio Sanchez ("Mauricio Vega") is a SAG/AFTRA actor based in Los Angeles, who has appeared in a variety of shows and movies including Bachelor Party 2, Date Movie, and Center Stage among others. His most recent film, A Change of Heart, premiered at this year's Miami Film Festival. Directed by Kenny Ortega, he stars with Jim Belushi and William Levy to bring this romantic comedy to life with his classic comedic style. Born in Venezuela, Mauricio graduated with a BFA from Western Kentucky University. He is currently working on a variety of new film and TV projects. You can find him on IMDB, and Facebook.
Any contribution helps immensely. Even your $1 makes a difference. And please take 1 minute to share this project with a few friends who this may interest!
What We Need & What You Get
We are looking to raise $8,500 to fund the first 4 episodes. All funds raised will go towards production and post production expenses:
Expenses: Director, Director of Photography, sound crew, rental equipment, music rights, wardrobe, props, editing.
Perks: We are super excited about the perks we have to offer to let you know how much we appreciate you and your generous contributions.
What happens if we don't raise the $8,500? Anything we raise will be put toward making as many episodes as we can.
What happens if we raise over $8,500? Anything we raise above our goal will be put toward the completion of season 1 and 2.
The Impact
We strongly believe in the need for more diversity in entertainment. While Hollywood may still be years away from equitable representation, we are proud to contribute towards this goal with our show. Kat Loves LA was written and produced by its two Asian American leads in a non-Asian specific storyline. We believe that the best way to create more roles for ethnic actors in the future is to show that we have the stories and the talent to captivate a mainstream audience.
Please help us make an impact on current media standards, so we can show that Asian Americans, along with other underrepresented minority groups are more than just sidekick characters, or stereotypes. As we film and cast our first season, we plan to be inclusive of all races, sexual orientations, religions, etc.
Other Ways You Can Help
If you can't support us financially you can still participate in our creation process by:
Posting on your social media.
Emailing 3-5 friends who may like our show.
You guys rock and we are so grateful for your support!
"Like" & "Follow" Us