iCrowdNewswire - Apr 27, 2017
For All We Know – NEW ALBUM
Help me, Ruud Jolie (Within Temptation), release the second For All We Know album

Ruud Jolie
Tilburg, Netherlands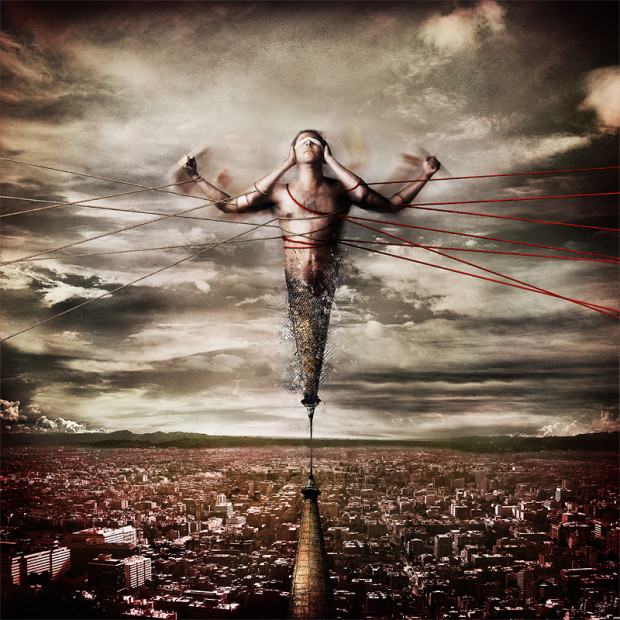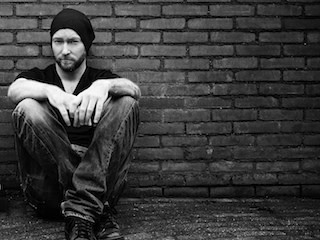 After my first solo album (2011), my journey as a solo artist continues; I've written and recorded 12 new songs for a second For All We Know album. With this campaign I would like to cover my expenses for it and I hope you will support me by contributing or by sharing it on your social media networks…
Hello there,
my name is Ruud Jolie and some of you might know me from my main band Within Temptation or maybe from my acoustic Iron Maiden side project Maiden uniteD. Or maybe from my work with Anneke van Giersbergen.

I have recorded quite some albums as a session guitarist over the last 15 years and I am proud of each and every one of them. But I have always had the dream of releasing an album containing songs that I wrote and produced from start to finish. So six years ago I released the first For All We Know album. For a self-released album it has done pretty well and I am still extremely proud of it to this day.
Of course the urge to write and release more of my own music was too strong. So a while back I decided to do it all again and started working on this second album. Even though it takes A LOT of time and also quite some money I love doing this.
I am really lucky to work with some amazing musicians again (the same people who also played on the first album):
Wudstik – Vocals/Screams
Léo Margarit – Drums
Kristoffer Gildenlöw – Bass
Marco Kuypers – Piano, Rhodes & Wurlitzer
Thijs Schrijnemakers – Hammond
Myself – Guitars and some additional keys/programming
These days crowdfunding seems to be something that is working. It is a way that supporters of a band can know exactly where their hard earned money is going.
I really hope that by doing this campaign I can get as much exposure as possible.

During the making of the first album I did not know whether or not there would be people interested in my own songs. This time around it's different; I have kept all the people who have supported For All We Know in mind during the making of this album. This doesn't mean I wanted to make a copy of the first one. This new album is quite different. How do I know? Because the album has already been recorded and is being mixed and mastered right now. I am extremely happy with the end result!
Of course it is my own decision to release another album but your contributions are really welcome. In return for your support you get your pick at some exclusive goodies and you will get the album before everyone else.
Like for instance these original Within Temptation backstage passes: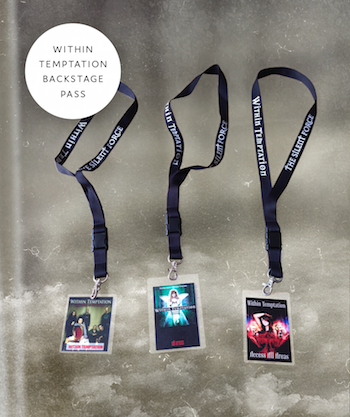 Or one of these packages of Within Temptation stage accessories: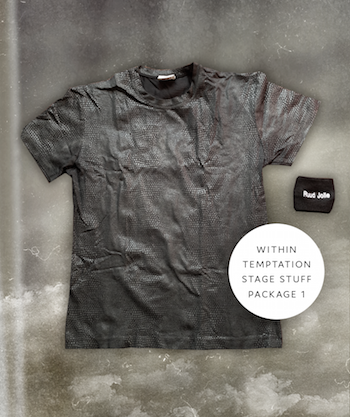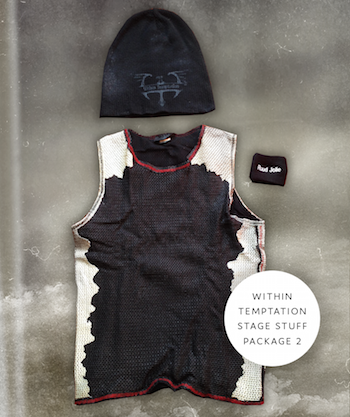 Or this official Dutch Golden Award for Within Temptation's Mother Earth album from my private collection (I could even sign it on the back for you if you want):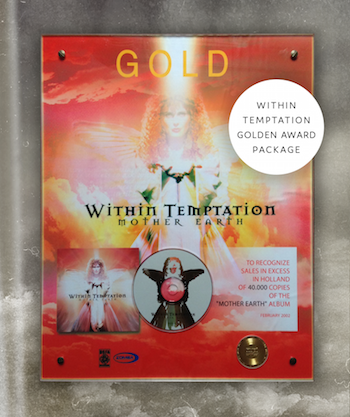 Or these For All We Know guitar picks that come with certain perks: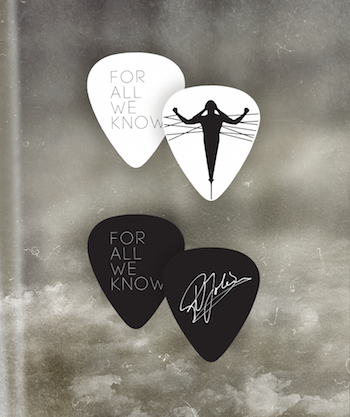 The t-shirt is still 'under construction' but I will post an update once the design is there. But don't worry, it will be great!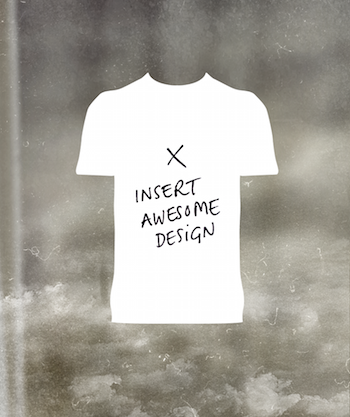 Make sure to check out the rest of the perks!
About the acoustic gig perk: If you are interested in this perk but don't live within a 350km driving distance from my hometown Tilburg, please send me a message so we can search for an individual solution.
Remember, anything that is available through the perks is exclusive to this campaign. The CD Digipack and T-shirt are all one time offers. None of them will ever be printed again in this way.

Like I said, it takes so much time to create a full album. I don't care about that – I love doing this – but unfortunately it also costs quite some money. There are costs for renting a studio, paying the musicians, paying the mixing and master engineers, artwork, pressing the album, promoting it etc. Let me show you:
Studio Fees
Recording studio for the drum recordings: €1500,-
Musicians: €1200,-
After Recording
Mixing fee: €3000,-
Mastering: € 500,-
Artwork: €2000,-
Random expenses: €800,-
(like flightticket, studio-food, gasoline etc)
Grand Total €9.000,-
(And this doesn't include the pressing and promotion of the album. Neither does it include the 5% IndieGoGo fees and 3% payment services.)

It would also be really helpful if you tell your friends about this campaign or, even better, share it on social media.
Thank you so much in advance for your support!
Ruud

How do I claim a perk?
Review the list of perks on the right-side of the campaign page. When you see a particular perk on the campaign page that you're interested in, click on the perk itself. This will have selected the perk for you to continue with the contribution check out process.
(Please note that if you select the "Back It" button, but don't add a perk to the transaction, you will only be donating funds to me, in the amount you enter. In this case, you will not have claimed a perk. If you intend to claim a perk, please be sure you choose the perk to go along with the transaction, before you complete your payment.)
When will I receive my perk?
You will receive all physical perks at the beginning of september. However the digital download of the new album will be distributed to you mid august already.
How much is the shipping?
I'm trying to keep shipping as low and simple as possible. Therefore I only have rates for shipping within The Netherlands and for the rest of the world. What the prices are depends on the items.
Can I choose T-shirt size?
Yes, you can. I offer 'normal' shirts and girly shirts. All can be ordered in sizes Small, Medium, Large and Xtra Large.
Can I change my perk?
Each contribution made is recorded as a separate contribution with a separate perk. If you would like to receive a new perk, you can do this in a separate contribution. If you'd like to upgrade your existing perk or select a different perk, please contact me ([email protected]).
Can I claim multiple perks?
It's exciting to hear that you've found multiple perks you are interested in claiming! Please note, at this time, IndieGoGo does not have a feature for you to be able to add multiple perks in a single transaction. As such, if you'd like to claim multiple perks, please make a new contribution for each perk.
How can I pay?
You can only pay with creditcard these days. Unfortunately IndieGoGo took down the Paypal option last February.
Why is the perk delivered in september and not earlier?
The official release date of the album is September 8th. But the digital download that comes with every perk will be sent to you mid August already.
What does "pre-release" download mean?
See above
Are all the Within Temptation stage items original ones?
Yes, they are 100% genuine. I've worn them on stage on many occasions. The 'cow-shirt' (for lack of a better term) is even featured on promotional photographs in the 'The Silent Force' era.
Can I choose which Backstage Pass I want?
"No, you can't so it's going to be a huge surprise :-)". No, seriously, I would have had to create 4 different perks for that and that would have made everything a bit too complex. But all four of them (2x The Unforgiven, 1x Mother Earth and 1x The Heart of Everything) are in great condition and original items. You can always e-mail me at [email protected] to let me know which one you would prefer. And if it's possible I will gladly send you the backstage pass of your choice.
Why the Star Wars helmets?
Well, why not? They are awesome :-)
Further questions?
Contact me at [email protected]
Live long and prosper!