iCrowdNewswire - Apr 27, 2017
Beauty BioCosmetic – Kintaro Cells Enriched Medium
A never before seen Stem Cell Bi-Product Cosmetic to ENRICH the quality of both your skin and hair!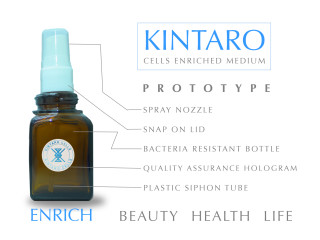 Introducing KINTARO CELLS ENRICHED MEDIUM™ – a new "bio-cosmetic" product that contains healthy vitamins & proteins for your skin and hair – extracted from our main cellular product KINTARO CELLS™!
CLICK HERE FOR WEBSITE
Super Campaign from JAPAN!
KINTARO CELLS™ (Our uniquely made Bone Marrow Stem Cells) is being used around the world to treat diabetes, heard disease, muscle disease, and many other health problems. It is the new frontier of bio-medicine.
This CAMPAIGN is here to promote our BI-PRODUCT – KINTARO CELLS ENRICHED MEDIUM™ – for both COSMETIC BEAUTY and as a means to show the amazing EFFECTS OF KINTARO CELLS™
If this campaign succeeds we will be able to produce all our products in larger quantity; faster, and in a new beautiful and more durable container.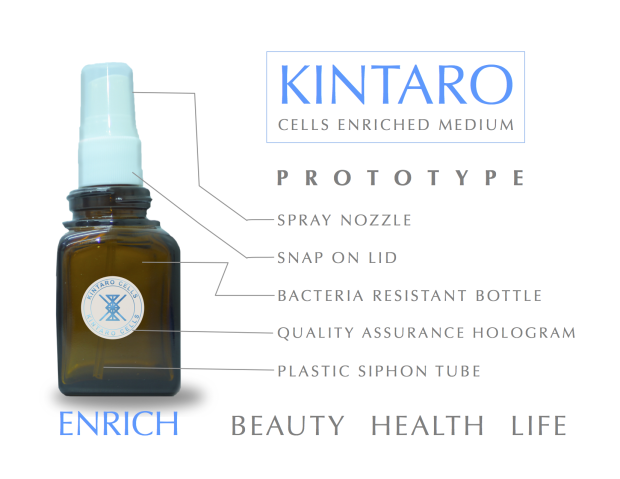 So what is an "Enriched Medium"?
Our unique BM-MSC Kintaro Cells are grown in a clear cultured medium. As the Kintaro Cells grow and multiply, they produce unique nutrients and proteins that remain in the cultured medium. After the Kintaro Cells are extracted, the cultured medium is uniquely different from before as it has been "enriched" by growth factors and cytokines created by the Kintaro Cells.
How can it ENRICH my body?
The Kintaro Cells Enriched Medium contains over 200 kinds of growth factors and cytokines, which play an important role in tissue regeneration, repair, restoration, and rejuvenation of the skin and hair. When absorbed, the Kintaro Cells Enriched Medium restores collagen and elastin synthesis, both are key components in maintaining youth and beauty. This enriched medium also promotes healing of wounds and burns; smoothens the skin; and stimulates hair growth.

PRODUCT CONTAINS:

Major Cytokines and growth factors: IL-1 α, 6, 7, 8, 11, 12, 14, 15; LIF, FSC, Flt-3.M

Extracellular matrix molecules: Collagen types: I, III, IV, V, VI, fibronectin, laminin, hyaluronic acid, proteoglycans.

Vitamins: D-Biotin, Folic Acid, D-Pantothenic Acid Calcium Salt, Vitamin B1, Vitamin B2, Vitamin B12.
This product must be refrigerated when not in use. Improper storage of product may result in small rashes.

What makes this PRODUCT LAUNCH campaign UNIQUE?
Our company Kintaro Cells Power is working through the worldwide famous crowd funder platform INDIGOGO to raise money to increase production quantity and speed, and create new exquisite packaging and bottling in order to provide a cosmetic product that looks as appealing as its effect.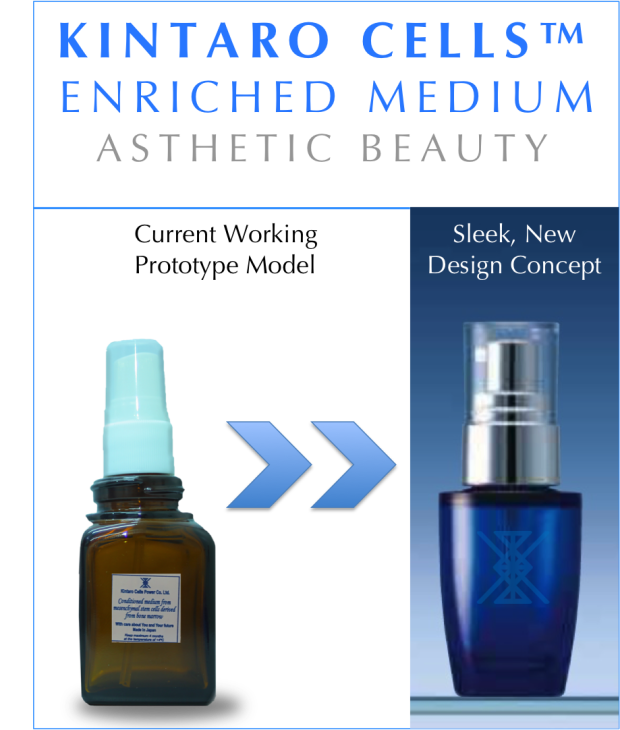 Because this product hasn't hit the market yet, we would like to present you this opportunity to get EARLY PRODUCT DISCOUNTS (PERKS) and other services and features, including:

Discounted Prices and Pre-Order for the Kintaro Cells Enriched Medium
Kintaro VIP Certificate (Includes 50% discount on Kintaro Cells Treatments in SE-Asia)
Special Design Packages (if we reach our goal)
When are the PRODUCT LAUNCH campaign DATES?
Our company will run this campaign for 5 Weeks Only until June 1st – Don't miss this opportunity!







Why CROWD FUNDING?
The goal of this campaign is to raise money to help us launch our new cosmetic product Kintaro Cells Enriched Medium™. Although we have a working prototype of our product, we require more funds to produce a cosmetic product that is as aesthetically appealing as it has been proven effective. Better appeal means more sales of our bi-product, which drives more funding for continued research with KINTARO CELLS™!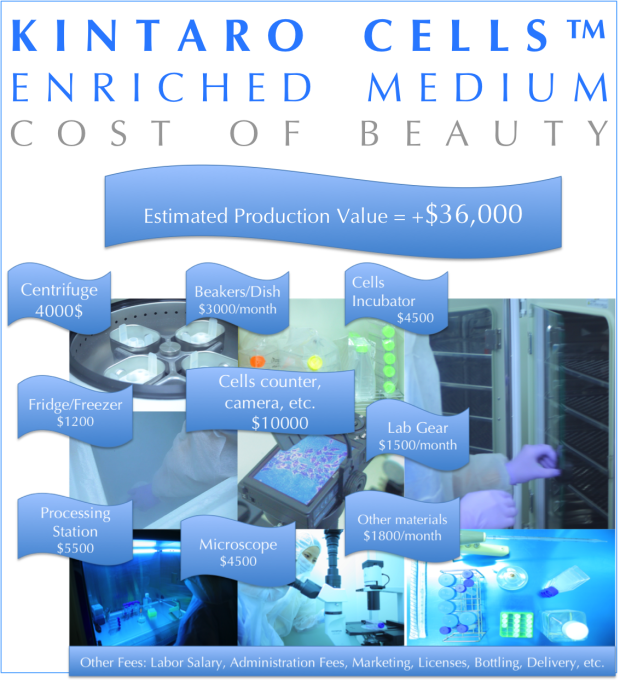 KINTARO's Challenges & Accomplishments
We've faced many challenges to get to the stage where we are, but our amazing team has overcome these through international collaboration with some of the world's leading experts in Regenerative Medicine Science.





Our company has provided over +600 treatments with KINTARO CELLS™ and there have been over +6000 successful clinical trials done worldwide using BM-MSC products.

We also couldn't have come this far without an amazing administrative team working around the clock behind behind the scenes.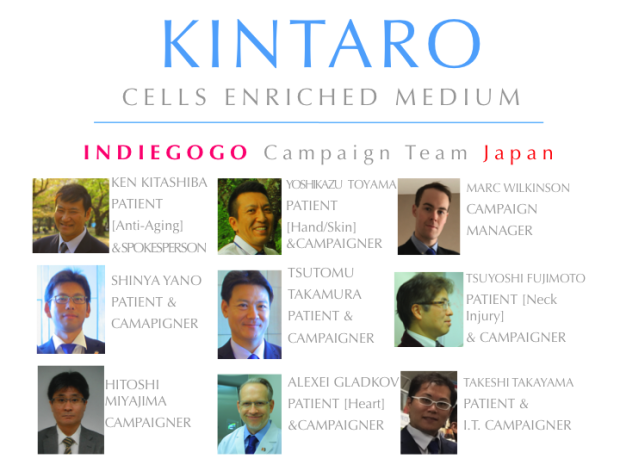 Other Ways You Can Help!
We understand it isn't always financially easy to donate. The "Golden Boy" Kintaro lived on the mountains with his mother for many years before he became a prosperous Samuari. If your balance is lost in the mountains too, you can still find ways to help – just like Kintaro did:
Tell your friends, family, and co-workers about this wonderful product! Kintaro Cells Enriched Medium™ makes an excellent gift for a parent or partner!
Blog about us online! Our team would love to hear about people like you spreading the word!
Share our link on Facebook!
Introduce us to more connections! Know any doctors/clinics/research centers that use BM-MSC? We'd love to get to know them! The only way to better the world is to work together!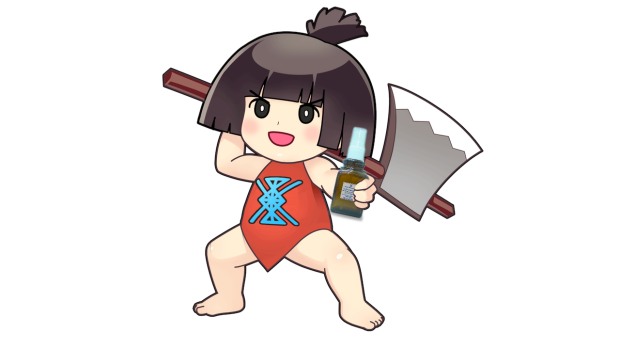 Thanks for your attention! Or – as we say in Japan – DOMO ARIGATO!!