iCrowdNewswire - Apr 21, 2017
Thincase – Thinnest All-In-One iPhone Battery Case
The World's Thinnest All-In-One iPhone Case: 2X Battery Life, 3.5mm Audio Jack, Kickstand + More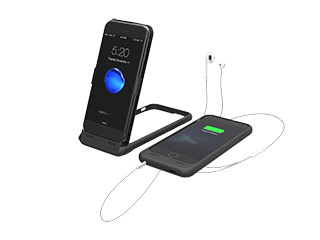 Thincase is the World's Thinnest All-In-One Battery Charging Case for your iPhone 6, 6S, 6+, 6S+, 7 and 7+. More durable, More powerful & More Capable than any other phone case! At less than half the size of other cases, the Thincase doubles your battery power and adds Protection, a Smart Kickstand + a 3.5mm Audio Jack!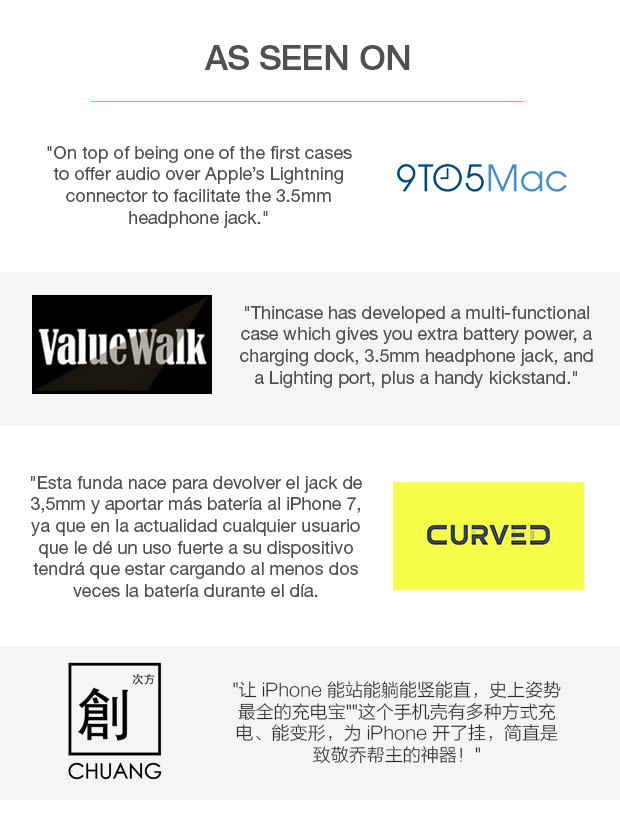 With Thincase, you instantly get up to 200% more Battery Life seamlessly added to your phone through a built-in 3000mAh battery. You'll never have to worry about running out of power again!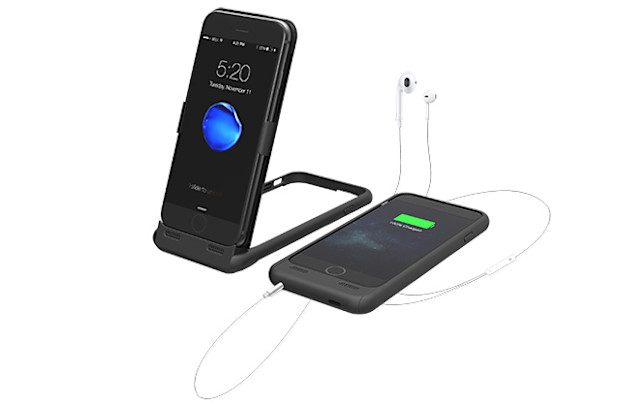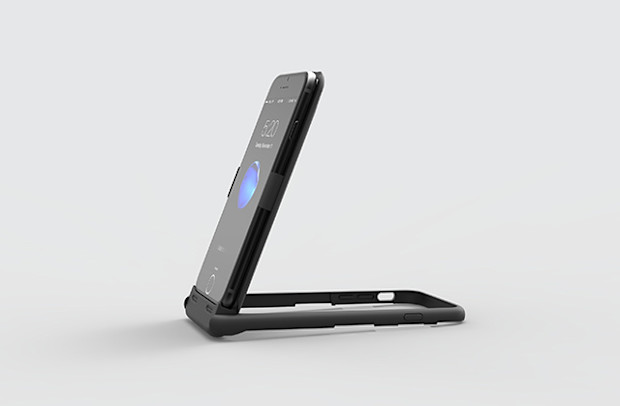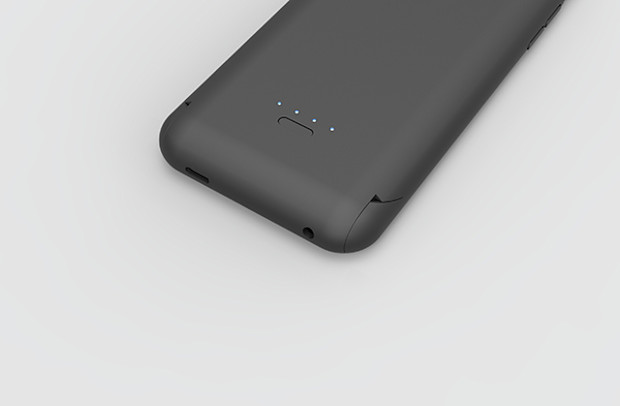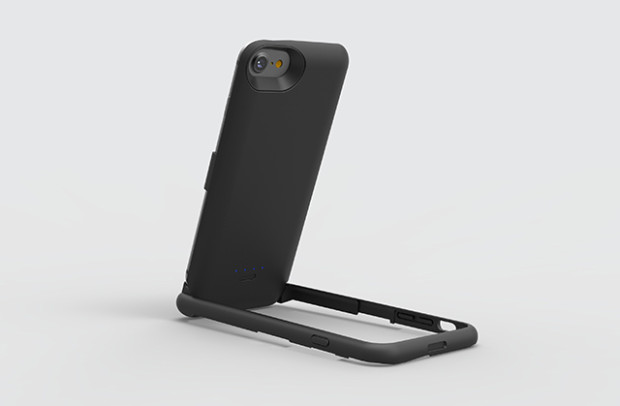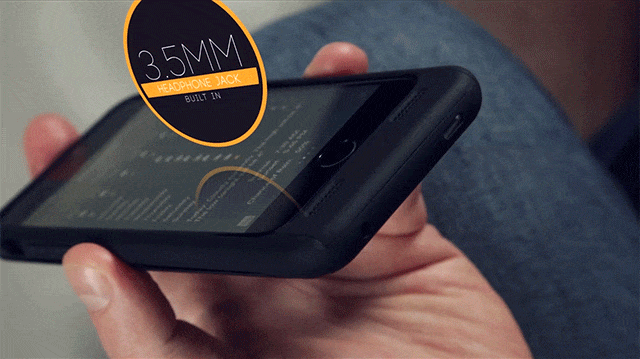 What's old is new again. The Thincase brings back the 3.5mm audio jack to your iPhone so you can get back to enjoying your favourite headphones!

Adding only 4.8mm to the thickness of your phone, we've designed the Thincase to be the absolute thinnest iPhone battery case out there. Because you need more power, not more bulk.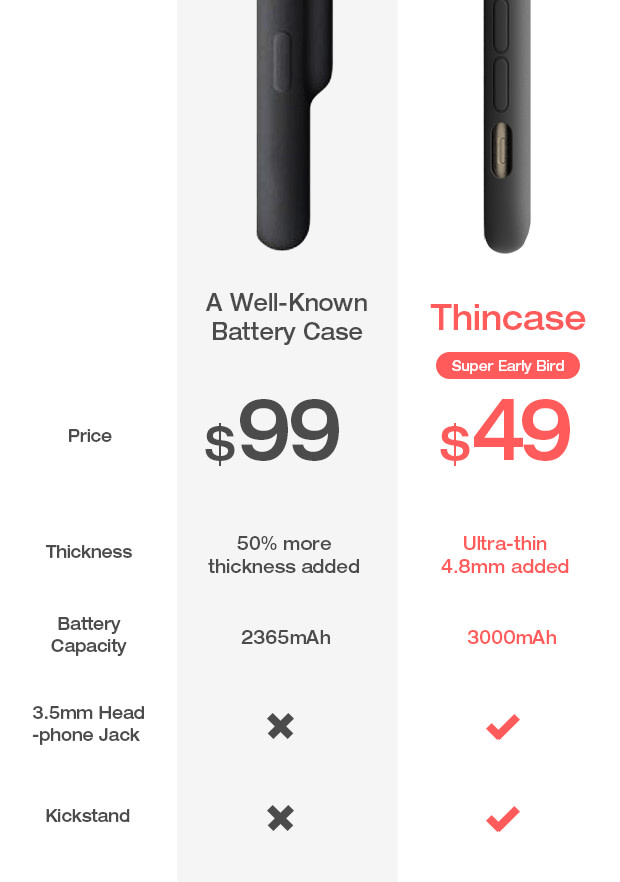 Ultra-Thin at an Ultra-Value, no other iPhone case on the market gives you this much value in features and builds quality at such a low cost!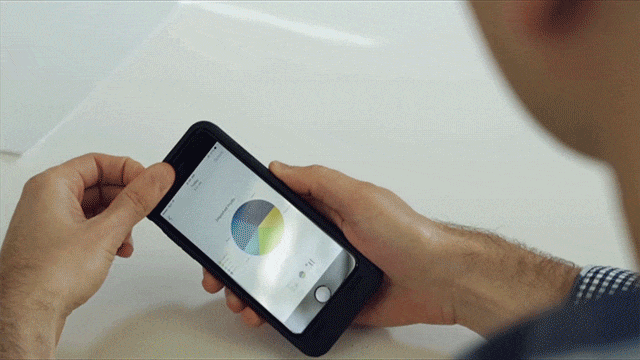 The Smart-Kickstand lets you easily prop your phone up or on its side, keeping your hands free.

Thin in size but thick with protection, the Thincase's durable design shields your screen and phone from bumps, bruises and the wear and tear of daily use.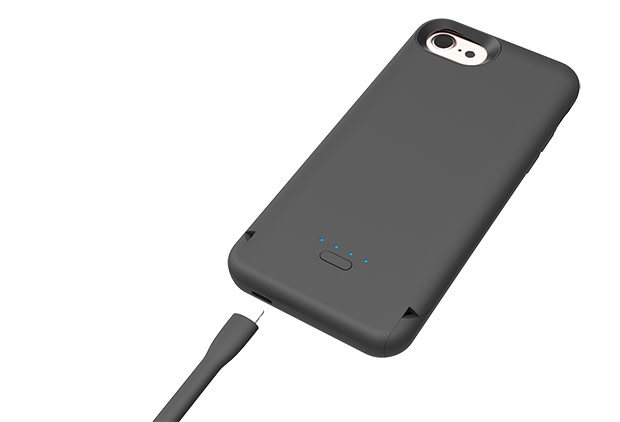 Charge what matters first. The Thincases' pass-through charging technology means you'll charge your phone first and your Thincase second.

With a one-step setup, putting on your Thincase is as easy as a single 'click'.

The Thincase team has worked in accessory design for 10+ years and the Thincase is the third generation of a design we launched in 2012 for the iPhone 5.
With thousands of positive reviews and feedback from our loyal users, we've updated the design and made it much thinner.

Which phones are compatible with Thincase?
Thincase is compatible with iPhone 6, 6S, 6+, 6S+, 7 and 7+.
How much extra battery does Thincase provide?
Thincase provides an additional 3000mAh for iPhone, which is equivalent to 14 more hours of video games, movies or talk time and more than 40 hours of music listening.
How thin is Thincase?
Thincase is only 4.8 mm thick. This is the world's thinnest battery iPhone case. When it is on your iPhone, it feels like it's just a part of it.
How do you charge Thincase?
There is a single point of charge for your Thincase and your iPhone, so you can charge both simultaneously using with your normal Lightning cord.
How long does it take to charge Thincase and the Phone?
It takes about 1h45min to fully charge the Thincase, and 3.5hour to fully charge the Thincase and the iPhone together.
Can Thincase protect my phone?
Yes, although Thincase is thin and sleek, it is very robust. The outer shell bumper and the case protects your phone from all-around, making it shock-proof.
Is Thincase MFI certified?
The MFi certificate for Thincase is pending now. We are working on the MFi process.
For Customer Support Questions:
If you have any customer support related inquiries, please email us at [email protected]