iCrowdNewswire - Apr 21, 2017
GoldenEra Documentary
The untold story behind the N64 video game GoldenEye 007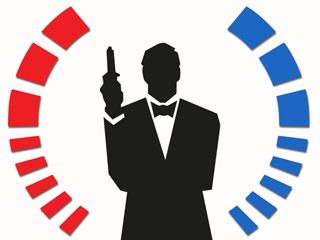 In 2017 our team began work on a documentary about the the game GoldenEye 007 for N64. A game that changed the way we play video games. We have interviewed GoldenEye developers, as well as many industry experts from IGN, Kotaku, GameSpot and Good Game. What we found was a story that's even more fascinating than we hoped. Which is why we're asking for your help to take the project to the next level and capture many more stories and create the documentary this game deserves.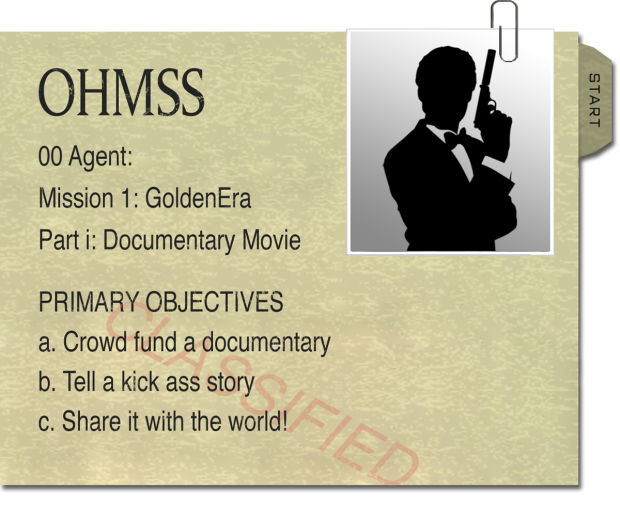 GOLDENEYE – The Game that never dies
Over the course of the film we'll delve into just how the young and inexperienced team at Rare managed to overcome so many challenges to create arguably the most revered and influential console shooter of all time. We'll also explore the personal anecdotes of the game's developers, critics, fans and celebrities discussing how it shaped them and their lives. GoldenEra celebrates the game that revolutionised the way we play together, in bedrooms, dorm rooms with friends and family around the world.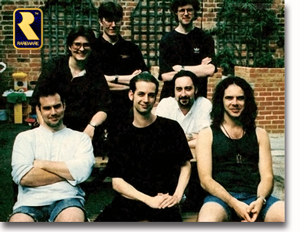 The Development
GoldenEye is one of the most loved and influential console shooters ever, but its development was far from easy. Our film explores how an inexperienced team were trusted to work on such a big licence, how the game continued despite missing deadlines, Nintendo actually cancelling it and how the team motivated each other to surpass all expectations and create a game that would shape a genre, delighting players for so many years to come.
This small team, many of whom had never worked on a game before, overcame so many challenges to create history and one of the most revered and best-selling games of all time.
We will also explore:
The Game's evolution – What was the process like transforming the early 2D platformer and on-rails shooter concepts into the final FPS vision?
Nintendo and Rare culture – How were the young team entrusted with the Bond licence and allowed to make the game they wanted, ignoring its cancellation and releasing it years after the film?
Technical Challenges – Pushing beyond the limitations of the system (minuscule 12MB cartridge, texture resolutions, motion capture challenges, frame rate difficulties and the transition from Silicon Graphics to N64).
Gameplay – The little touches that immersed us in the world and transitioned the genre from Doom-style blasting to the more detailed sandbox shooters we have today. Multiple mission objectives, stealth gameplay, animated hit locations on enemies and many other innovations.
Multiplayer – Gamers lived and breathed Multiplayer mode for countless hours, but the feature was never part of the plan. It was an after thought only made possible by a hard working innovative team that believed in their work. This after thought would go on to become a symbol of that social gaming era.
Audio – The soundtrack that kept on giving. The original Bond anthem in the hands of both Graeme Norgate and Grant Kirkhope would go on to be a key element in the game's immersive quality, as were the truly visceral and many memorable sound effects.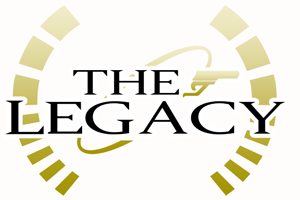 GoldenEye single-handedly proved that not only were FPS games on console possible, but that they could be arguably the most enjoyable multiplayer games, foreshadowing the huge popularity of console shooters such as Call Of Duty, Gears of War and Halo. A Billion dollar industry has blossomed in the aftermath of GoldenEye.
We'll be looking at the elements of the game that lived on in Perfect Dark and Activision's GoldenEye remake, as well as the GoldenEye Source project. And why licensing issues have prevented a pure re-release.
THE COMMUNITIES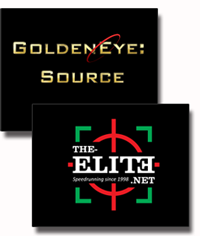 The true legacy of GoldenEye is the way it brought people together. It made gaming social and created bonds. The game continues to bring people together from around the world. Prime examples of this are the Elite speed running community and the GoldenEye: Source developer community. These long lasting institutions are symbols of the passion and camaraderie the game has inspired. This innovation and devotion is a testament to the game's legacy.
THE PERSONAL STORIES
The GoldenEye 007 game has had a profound impact on so many lives around the world. We'll explore personal anecdotes of the dev team, fans and celebrities discussing how it shaped them and their lives. Below are a couple of examples that are indicative of the sorts of personal stories we'll be weaving through the documentary.
WHAT NEXT?
We'll look at the current projects the GoldenEye team are working on and how the games industry has changed from 1997 to 2017. Are the bigger budgets making gaming derivative as publishers become more risk averse? Has the recent rise of digitally distributed Indie games helped recreate a similar resurgence of creativity that the industry enjoyed during GoldenEye's inception?

We have put together a selection of perks sure to give every fan of the game a hit of the Golden goodness. Whether it's a Movie Download, Engraved Golden USB Key, GoldenEra T-shirt or Premiere screening experience, there is something for everyone. We even have some perks for the adrenaline junkies out there perhaps looking to relive the infamous Goldeneye Bungee sequence. Here are just a few…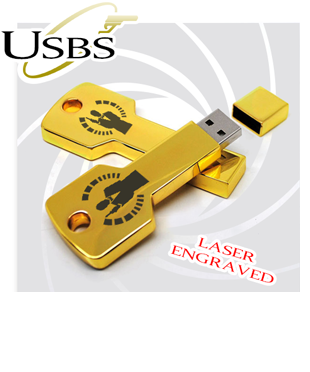 The "Secret Agent" Digital Package
Never be refused access to the Facility Lab again with this Official "GoldenEra" engraved Golden USB key. The USB stick will have the film and bonus content on it for a great keepsake. A great reminder of how you helped create a documentary film with us.
Included on the USB:
• The GoldenEra Documentary
• Extended Interviews
• Bonus Content
• Wallpapers for Desktop, tablet + phones
The GoldenEra T-shirt range
Give fellow GoldenEye fans the finger guns as you walk down the street displaying your excellent taste in gaming history with this selection of Official GoldenEra T-shirts. Like them all? Well we got you covered with package deals on all t-shirts.
Choose from 3 options. The official GoldenEra T-shirt, Sharp shooter and Dressed to Kill.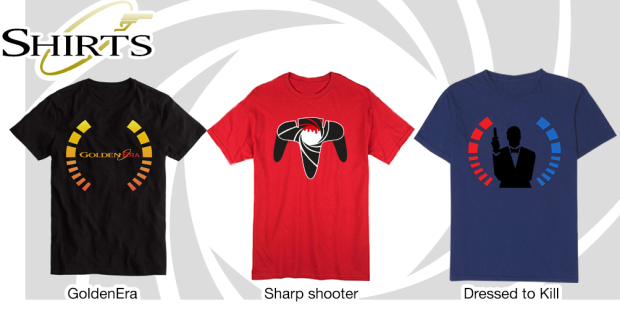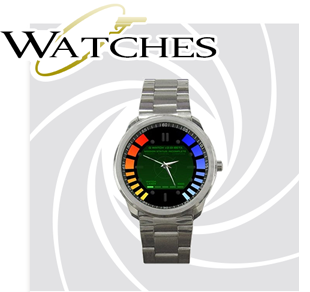 The 007 Edition
Monitor your health, access gadgets and puzzle your enemies in the midst of a gun fight with this replica Goldeneye watch. This perk also gets you a T-shirt and Golden USB package.
Included at this Perk level:
• 1 T-shirt
• The Secret Agent USB Digital Package
Experiences
We have a range of experiences available for people interested in taking the journey with us to the next level. From hanging out with us at our premiere party to jumping off the Verzasca Damn Brosnan-style there's definitely something for the more intrepid among you.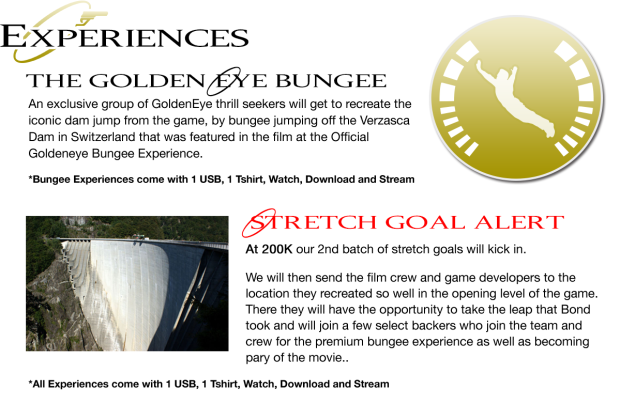 Bundle & MultiPlayer Options
Remember that friend who always chose OddJob and went straight for the body armour? Well what better way to remind them of how much they sucked at Golden Gun than by buying them the Official Engraved Golden USB Key for an early Christmas present. You and your Golden Pals can enjoy the film in style with our multiplayer package deals.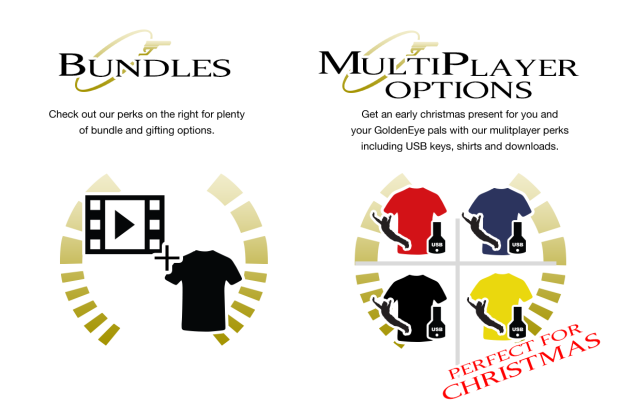 For a very exclusive group of backers we are giving away exclusive access to the entire film making journey. Send us your notes on the edit. Get a credit on IMDB, access shoot locations. You can be a part of the creative journey via these strictly limited Film Maker Experience Perks.

We have put together a crack team of special agents with the skill-sets required to bring GoldenEra to life. They have worked on successful crowd funded documentary projects in the past as well as broadcast Television video game shows. From production management to camera and audio capturing, our team has a proven track record to deliver a great film this game deserves.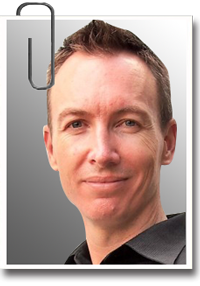 GoldenEra Producer – Narayan Pattison
"This game was the cornerstone of my love for gaming and my N64. I was a fledgling writer for N64 Gamer magazine and was given GoldenEye as my very first review. I went in without any expectations and was utterly floored by its atmosphere and depth. Having the honour of explaining to Australia why this game was so revolutionary and why they should all play it was pivotal in my decision to turn my back on my law degree and spend the following 20 years as a games journalist. Since then I've worked in senior leadership roles at a range of media outlets, including IGN, Twitch and the Australian Broadcasting Corporation's Good Game TV series. I've helped create hundreds of hours of broadcast TV and live-streamed video online, both in studio and in the field. I'm excited to be able to bring this experience to a dream project like this, working with my all time-favourite game GoldenEye."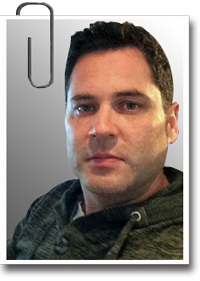 GoldenEra Director – Drew Roller
"This game had a huge impact on me. I have a successful career in interface design and film making because I became addicted to GoldenEye and also Zelda: Ocarina of Time which were both games that changed my view on the world. I wanted to create interactive experiences for people that delighted them."
Drew has a folio of work in software, music video and TV. Drew has written, edited and directed numerous commercial video projects and worked on Australian TV productions.
Drew's first feature length directorial debut FingerSTYLE Movie was crowd funded successfully on Kickstarter in 2015 and debuted in April 2017. Shot in 10 countries, over 2 years, the film was a massive labour of love that shined a light on a mesmerising new approach to the ubiquitous acoustic guitar. See below for a trailer.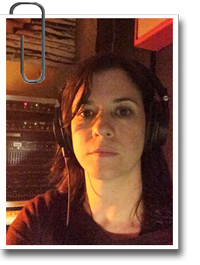 GoldenEra Production Manager – Jenny McCloy
Jenny has over 20 years of experience as a Corporate and Systems Accountant. Jen provides documentation, logistics and administration services to deliver strong business and financial foundation to the crew. Her presence delivers effective communication, clarity and leadership to contractors, cast and crew. Together Jen and Drew developed and delivered FingerSTYLE Movie to an eager Kickstarter audience in April 2017.
Check out the trailer for FingerStyle Movie by Roller Coaster Productions here:

For our $85,000 project goal we're confident we can tell a fascinating story of how GoldenEye was made, and do it in the professional quality it deserves. But we wouldn't be gamers if we were prepared to call it a day at that. Below are some of the more challenging extra achievements we'd like your help to unlock for the project.


At $150K we want to expand the scope of the interviews and invest in a soundtrack. We will also film a bunch of interviews with fans and experts at the E3 video game trade show.
The Hit List – North American Tour
We'd like to expand our shooting schedule to allow for further interviews across North America to talk to developers, industry experts and celebrities at trade shows such as E3 in LA. We'd also be able to travel up to Toronto to interview GoldenEye's Mr MoCap, Duncan Botwood, in person rather than over Skype.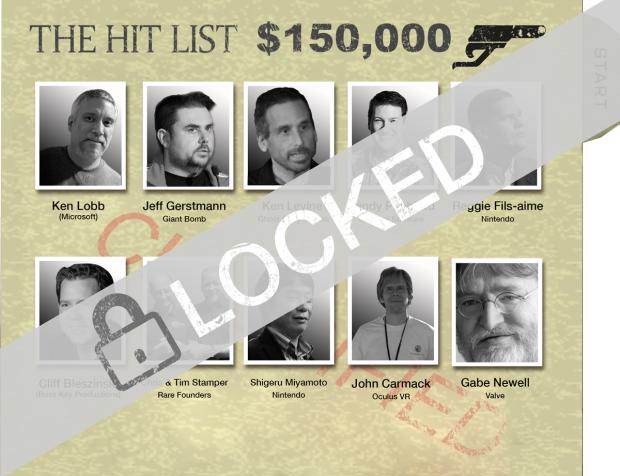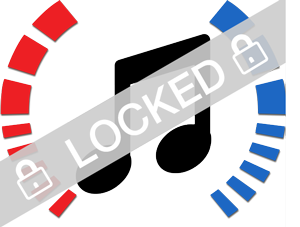 Official GoldenEra Score
The right music can add so much impact and gravitas to a film especially when we're talking about a story as important as GoldenEye's. When we raise $150,000 we will commission an official GoldenEra Score and formally request both Graeme Norgate and Grant Kirkhope to contribute.

The Verzasca Dam Shoot
The Verzasca Dam in Switzerland was the breath taking location for the opening sequence in the film and the exhilarating ending to the opening level of the game. At $200,000 the film makers will take an exclusive group of GoldenEye thrill seekers and a group of the GoldenEye developers to recreate the iconic dam jump from the game. The Perk will become available when we hit this milestone.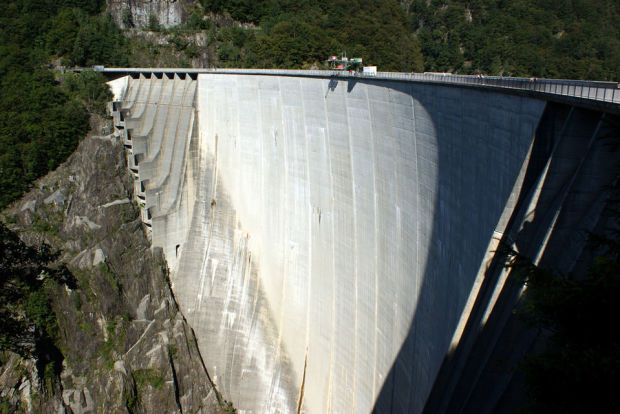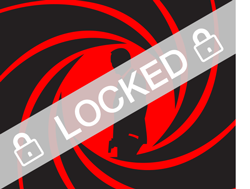 Bond-style title sequence
To really kick the film off with a bang we'd like to commission the rendering of a CGI fusion of GoldenEye's iconic themes, mixed with the documentary's locations and interviewees, all combined into a high-action Bond-style title sequence.

Global Premier Events
As well as our Australian premier, we appreciate there are huge numbers of GoldenEye fans in America and Europe, so we'd like to be able to host film premiers at both London and LA that we can invite you along to. We'd also like to have Q&As with the developers and the crew at both locations, as well as after parties.
More Goals to Come

We consider it essential to be financially accountable to our backers so we want you to know exactly where the money is going. We're very aware we can't make this film without you. And so our detailed costing and budget information will be shared with all our backers to ensure the process is as transparent as possible.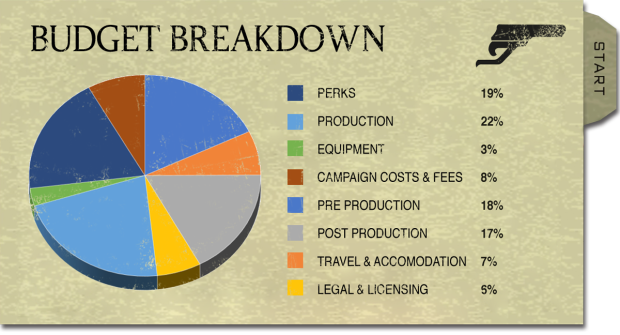 You can view the fully itemised budget here: https://docs.google.com/spreadsheets/d/1LDRJQQr-P18bxaHrJGxKIR-z-BRGpMJIbmyE37m4bLg/edit
As you can tell we are massive fans of the game. We also think there is a great story to be told and we are looking forward to telling it with your support.
For England, James!