iCrowdNewswire - Apr 19, 2017
The Legend of Cleopatra
Dark Fable presents 28mm miniatures from the court of Queen Cleopatra

Mike Burns
Leeds, United Kingdom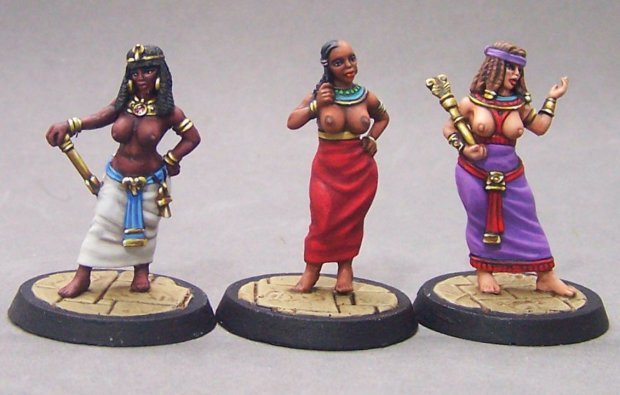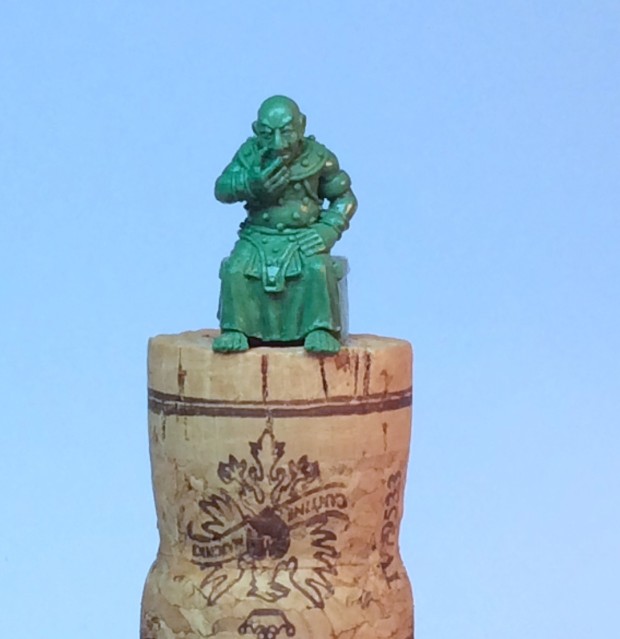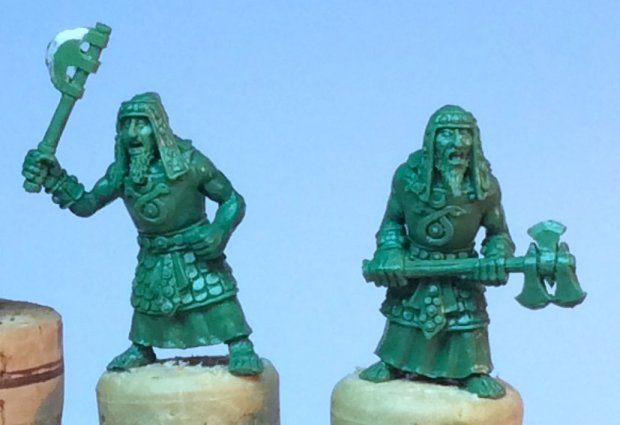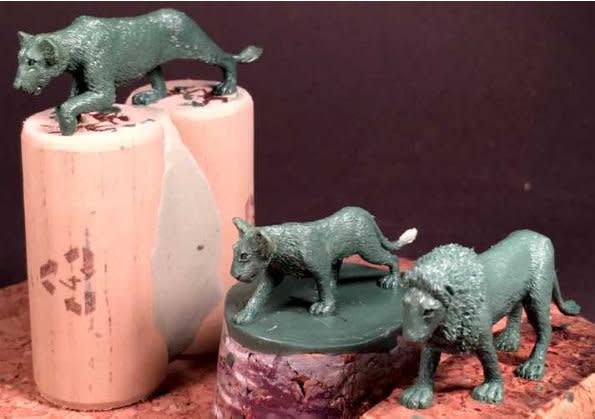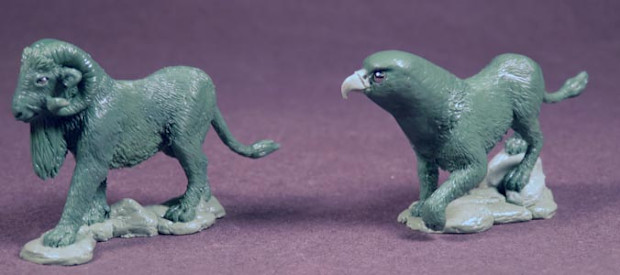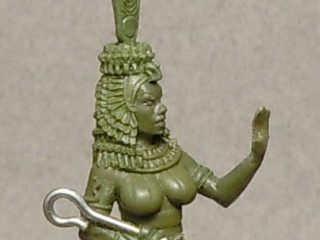 Dark Fable Miniature's presents 12 new sets of beautifully sculpted 28mm miniatures from the court of Queen Cleopatra of Egypt

Welcome to Dark Fable Miniatures Legend of Cleopatra Indiegogo campaign!
We have put together an exciting new selection of 12 sets of miniatures from the court of Cleopatra VII, the most famous of all the queens of ancient Egypt. Cleopatra has long been the subject of fascination and is portrayed in countless films, plays, books and works of art. Her name alone evokes the archetypal image of a beautiful and exotic queen surrounded by servants, slaves, courtiers and every extravagance that the mind can conjure. The real Cleopatra is just as intriguing, perhaps even more so. Her family was descended from Ptolemy, a Macedonian general who had served Alexander the Great and seized Egypt 300 years earlier. Aside from her legendary beauty Cleopatra was an astute politician and extremely cultured and intelligent, she was fluent in seven languages and the first of her dynasty that could actually speak Egyptian. Cleopatra was also brave, resourceful and unflinchingly ruthless when necessary. Her rise to control Egypt was after a bloody dynastic struggle against her own brother and sister, who both met untimely ends . . . We felt that it was long overdue that such a legendary queen be added to our range of miniatures.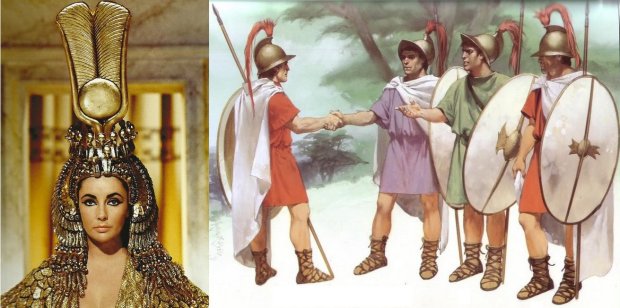 The Legend of Cleopatra is Dark Fable miniature's 6th Indiegogo campaign – the concept and design of the miniatures are drawn from a number of sources, archaeology, history, Hollywood films and fantasy fiction. Our Cleopatra miniature is based on the glamorous Egyptian costumes worn by Elizabeth Taylor in the 1964 Hollywood film, Cleopatra. John Winter did a magnificent job on this model which captures the regal bearing and charismatic personality of the legendary queen. We are also producing five sets of Ptolemaic Egyptian soldiers (2 sets of unarmoured, 2 sets of armoured and 1 command set) which are based on archaeological evidence and tomb paintings. The Ptolemaic army of Cleopatra's time during the late 1st century BC was heavily influenced by the Romans and David Soderquist is doing a fantastic job of sculpting their equipment and attire accurately. We have also included some beasts and monsters to liven up your collection. A set of hungry lions and a pair of fearsome sphinxes from Egyptian mythology which have been expertly sculpted by Andy Pieper. Brother Vinni has produced a lovely set of Egyptian and Nubian ladies of court which will make excellent additions to Cleopatra's entourage. Finally, we have a set of miniatures which is a hold over from our previous Temple of Set campaign. A trio of sinister cultist guards made by the master of wickedness himself, Kev Adams!
We have some fantastic and reasonably priced perks on offer as well as some great EARLY BIRD specials for those who pledge right away. To make this project even more tempting we have a number of cool stretch goal rewards which if unlocked, will make your perks even more of a bargain. I have also made the entire Dark Fable Egyptian range, which was produced in previous Indiegogos, available as add-ons. Our biggest selling point is the quality of the miniatures themselves sculpted by some of the best talents in the industry, David Soderquist, John Winter, Kev Adams, Andy Pieper and Brother Vinni. These high-quality 28mm miniatures are made from a lead-free pewter alloy and have an incredible amount of detail and personality. Whether you are a collector or gamer you are certain to enjoy these figures! Please check out the gallery for more images!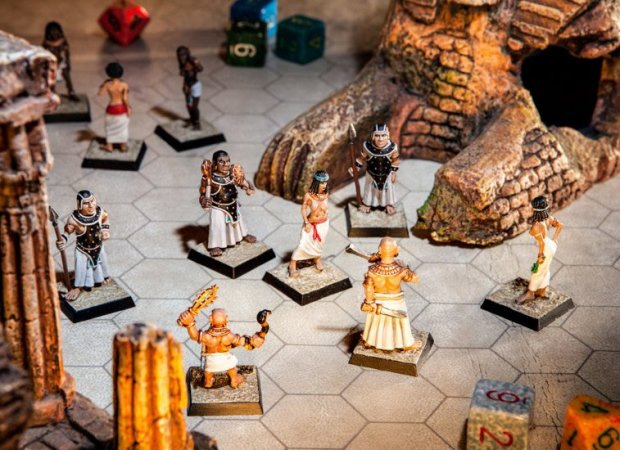 There are a variety of perks to suit every budget, which range in price from $15 to $330. Each perk allows you to choose from the 12 sets of the Cleopatra miniatures on offer and any of the $11 add-on sets which were released during our previous Indiegogo campaigns.
What scale are these miniatures and what are they made of?
Most of our miniatures are 28-30mm tall, measuring from the base of the foot to the eye. Because we use a number of different sculptors there may be a degree of variation between sets of figures. The miniatures are made from a lead-free pewter alloy and are expertly spin cast by Griffin Moulds here in England.
Postage will be added to your perk during checkout and is based on your location. Please contact me regarding rates.
When can I expect to get my miniatures?
I am hoping to be able to start mailing out orders by July 2017. The first two master moulds have already been made as well as several production moulds which should allow me to get the miniatures cast relatively quickly. If there are any delays I will be sure to let you all know exactly what is going on and how long it might take.
How do I let you know which packs I have chosen for my perk?
You can either send me a message through the Indiegogo site or an email with your selections. You can do this right away if you know which sets you want, or you can wait until the end of the campaign and also select from any stretch goals which have been unlocked.
I want to increase my perk level, how do I do this?
Indiegogo does not have an application which enables you to do this yourself. If you wish to increase your perk level make an additional contribution for the amount which is the difference between the two perks. For example if you contributed $150 for the level 6 perk and decided you wanted to get the level 7 perk which is $172 you would contribute an additional $22. You will then need to send me a message about your perk upgrade.
If you have any questions about any aspect of the campaign please send me a message and I will do my best to answer you.


1. Cleopatra and maid servants (Work-in-progress images)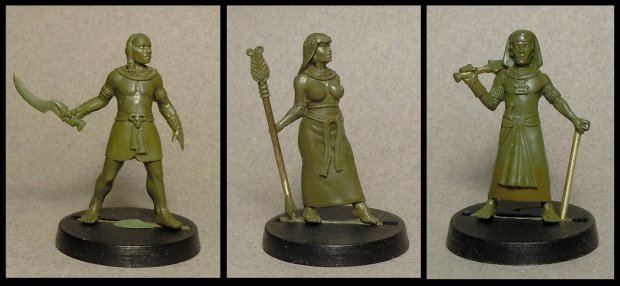 2. Court Personalities V: Prince of Egypt, Priestess of Isis, Nomarch (WIP)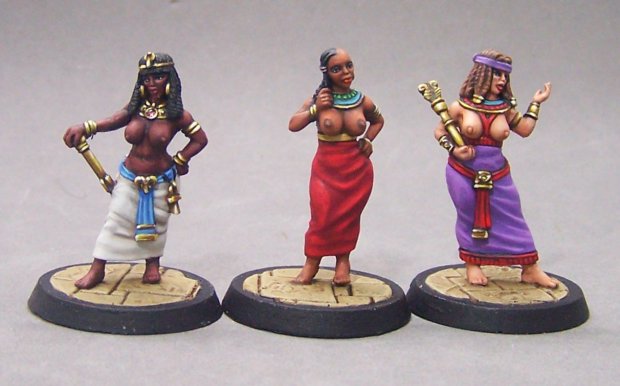 3. Court Ladies II: Nubian princess, Lady-in-waiting, Egyptian Noblewoman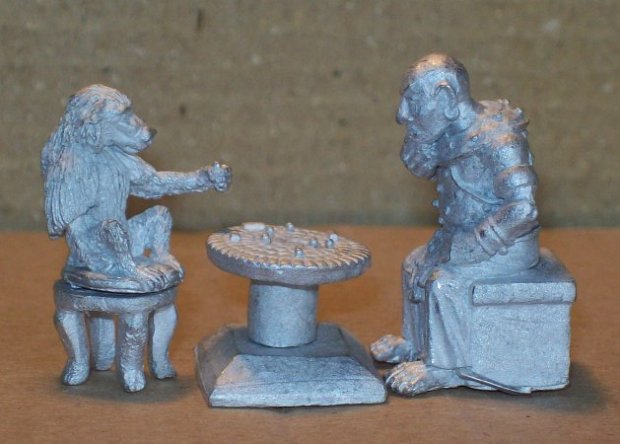 4. Mehen (The Snake Game): Eunuch guard playing learned baboon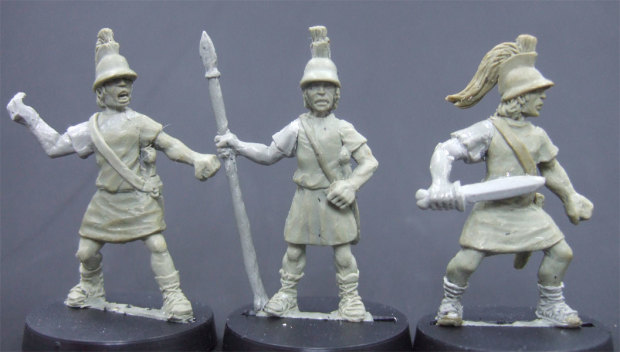 5. Ptolemaic Egyptian Soldiers I (Unarmoured). (WIP images)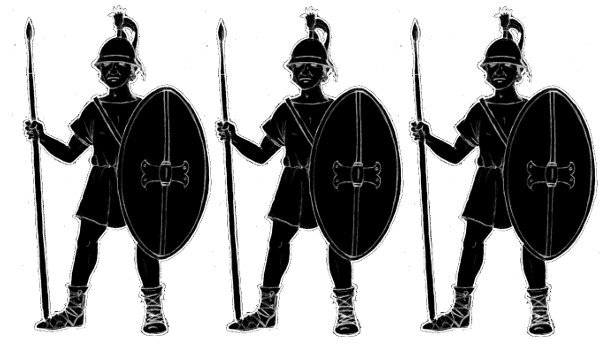 6. Ptolemaic Egyptian Soldiers II (Unarmoured). (Coming Soon!)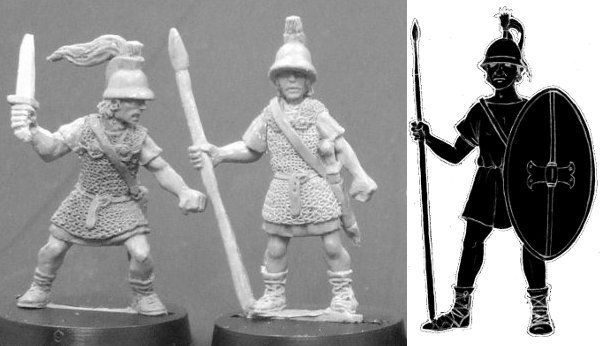 7. Ptolemaic Egyptian Soldiers III (Armoured). (WIP images)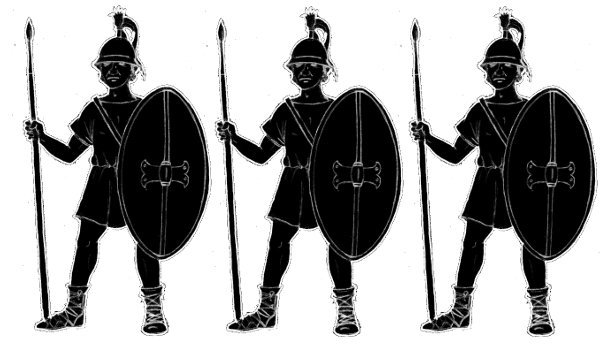 8. Ptolemaic Egyptian Soldiers IV (Armoured). (Coming Soon!)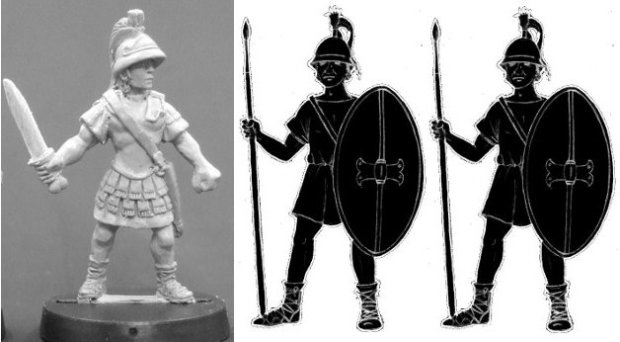 9. Ptolemaic Egyptian Command. (Coming Soon!)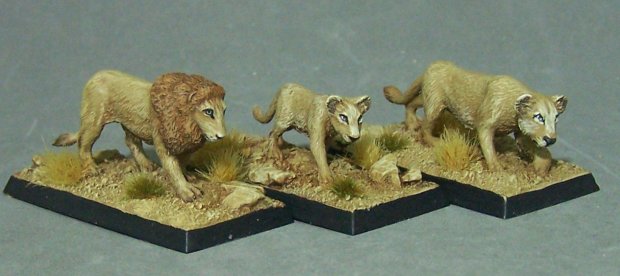 10. Lions: Male, Juvenile and Lioness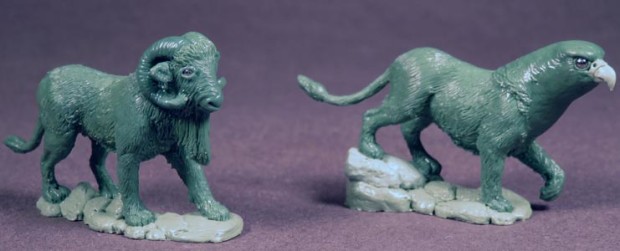 11. Criosphinx and Hieracosphinx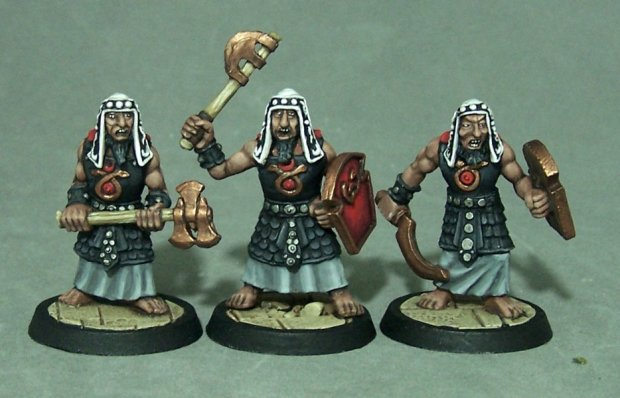 12. Temple of Set Guards II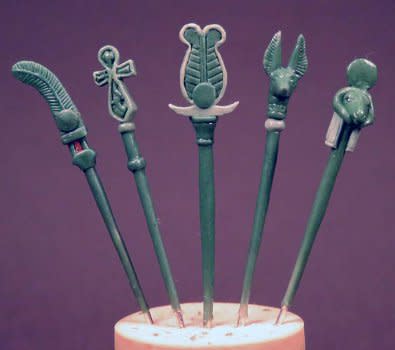 $3000 – Sprue of 5 Egyptian Staves will be unlocked as a FREE stretch goal reward for Level 3 contributors and higher when $3000 in contributions has been achieved. The Egyptian Staves will then also be available as an add-on for $4.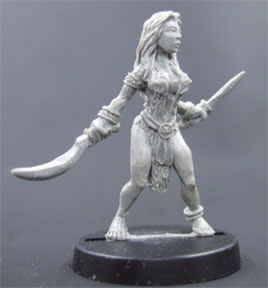 $4000 Queen of the Black Coast will be unlocked as a FREE stretch goal reward for Level 4 contributors and higher when $4000 in contributions has been achieved. The Queen of the Black Coast will then also be available as an add-on for $6.
$5000 Seated Girl Gamer
$6000 Pair of Caracals
$7000 Lion Skin Rug
$8000 Prophet of Set Variant
$9000 Palace Braziers
$10,000 Royal Gong

SETS AVAILABLE AS ADD-ONS FROM PREVIOUS CAMPAIGNS:
Level 3 contributors and higher have the option to add-on sets of miniatures to their existing perks at $11 a set (* Unless priced otherwise). Miniatures available for add-ons include any stretch goal reward sets that are unlocked during this campaign and all of the sets listed below. You may also choose $11 add-on sets as perk selections if you wish.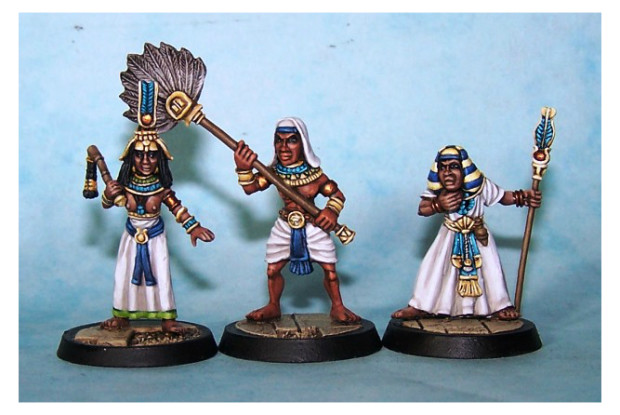 1. Queen of Egypt, Fan-bearer and Herald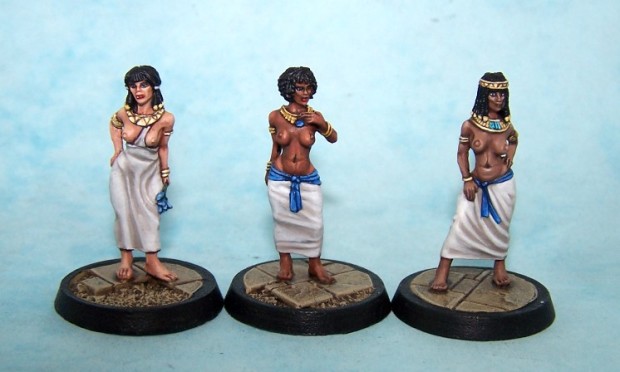 2. Court Ladies I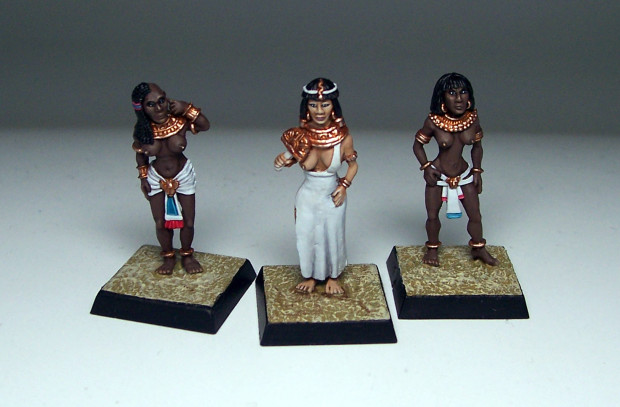 3. Egyptian Lady and Slave Girls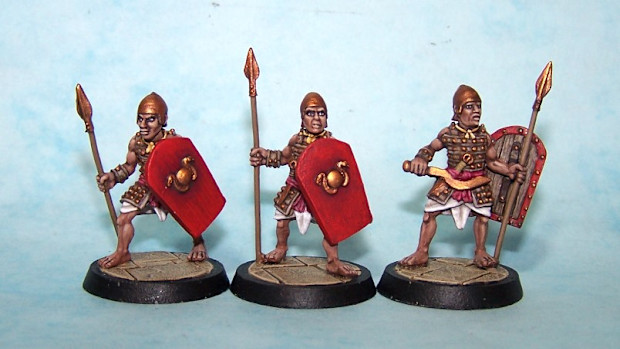 4. Egyptian Royal Guards I (Spears)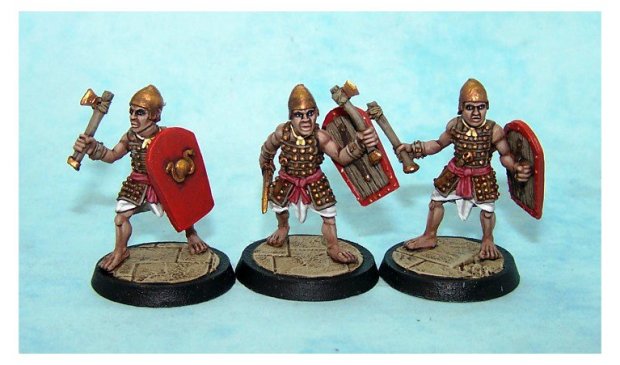 5. Egyptian Royal Guards II (Axes)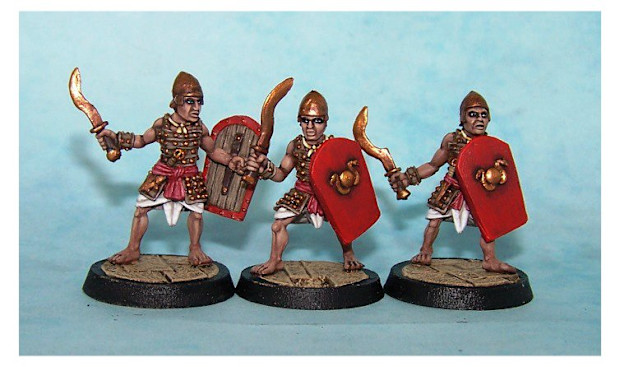 6. Egyptian Royal Guards III (Khopesh Swords)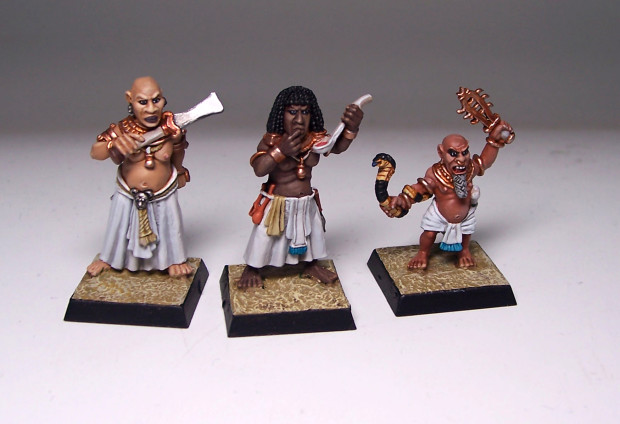 7. Court Personalities I: Vizier, Food-taster, Priest of Bes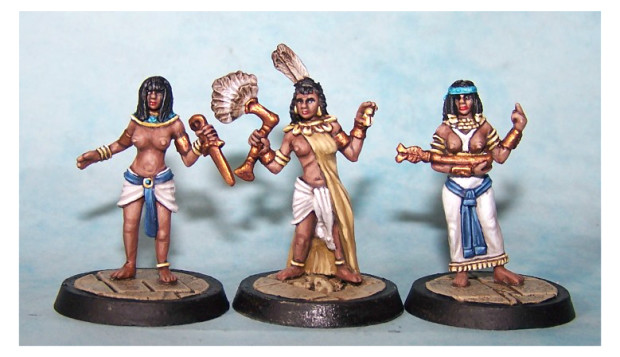 8. Court Personalities II: Concubine with dagger, Libyan princess, Egyptian Noblewoman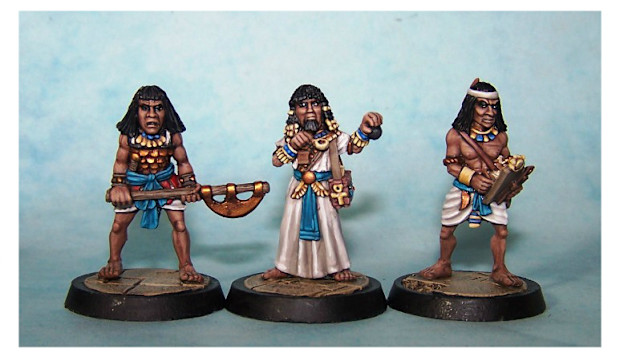 9. Court Personalities III: Bodyguard, Physician, Scribe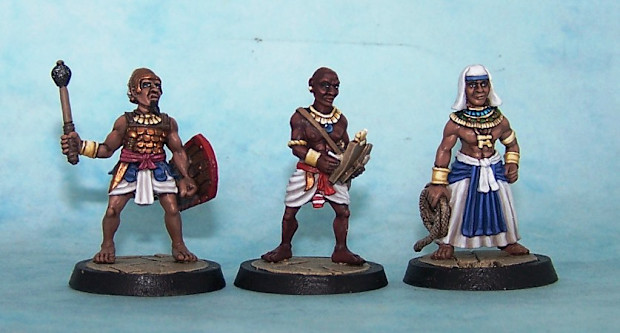 10. Court Personalities IV: Royal Guard Officer, Nubian Scribe, Overseer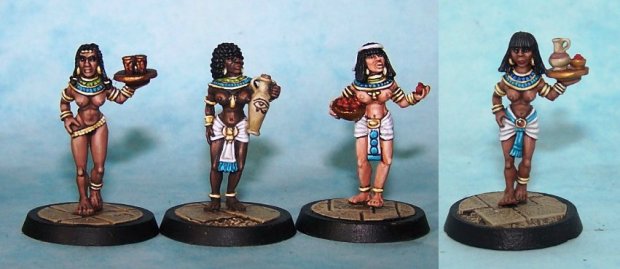 11. Serving Girls (4 Figure Set) *$12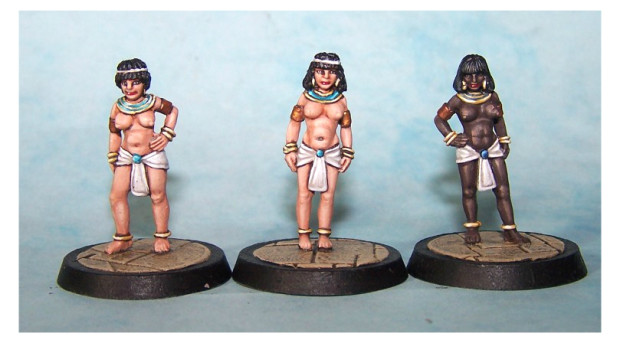 12. Young Concubines (25mm)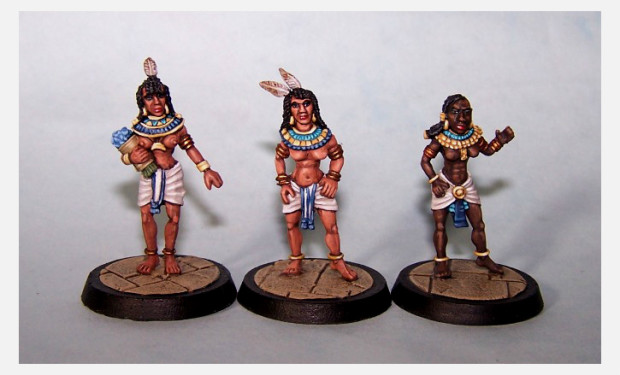 13. Foreign Slave Girls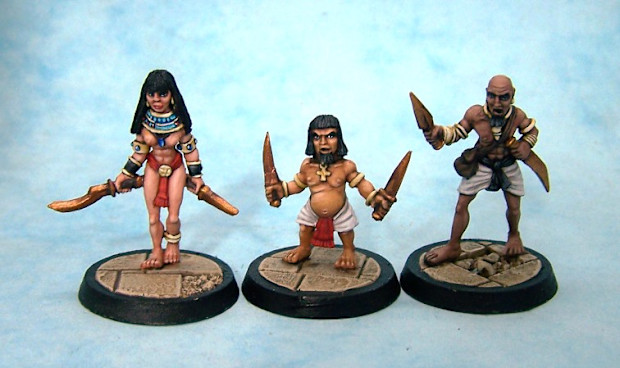 14. Assassins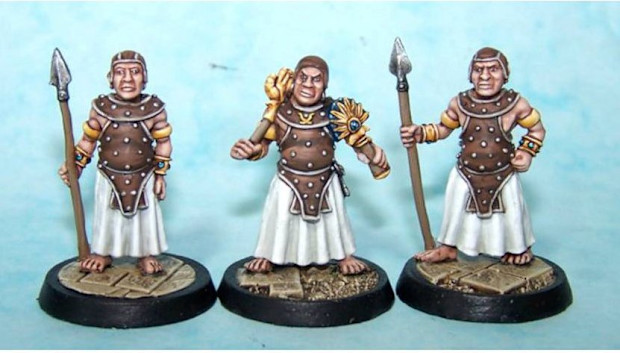 15. Eunuch Guards I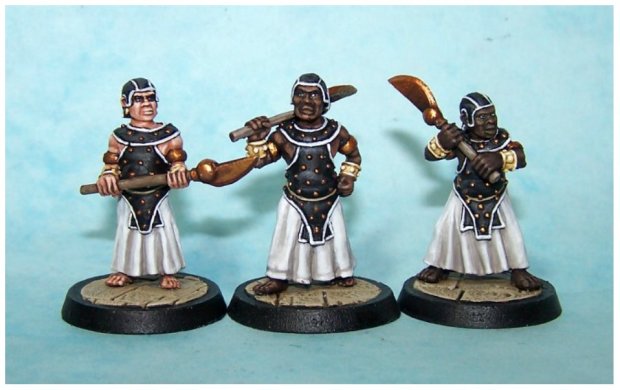 16. Eunuch Guards II (Pole-axes)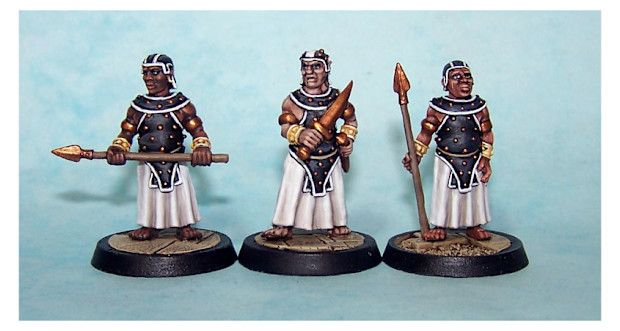 17. Eunuch Guards III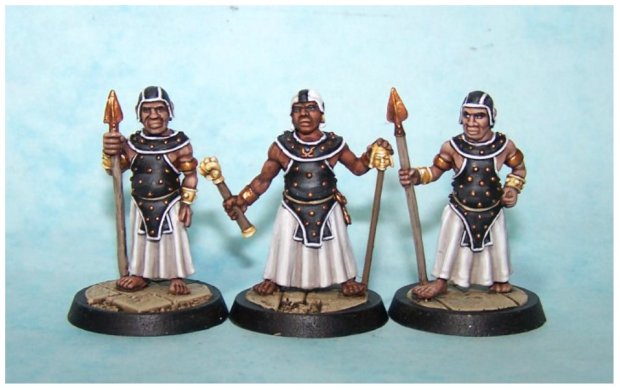 18. Eunuch Guards IV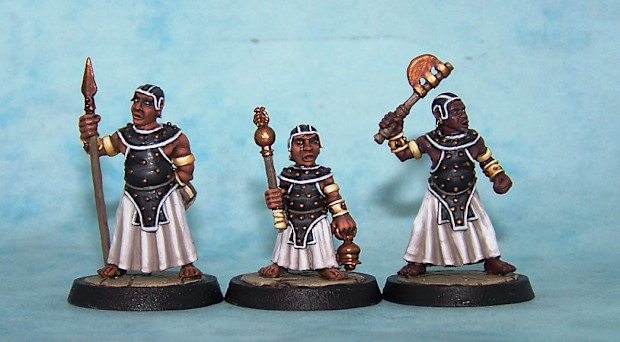 19. Eunuch Guards V (Characters)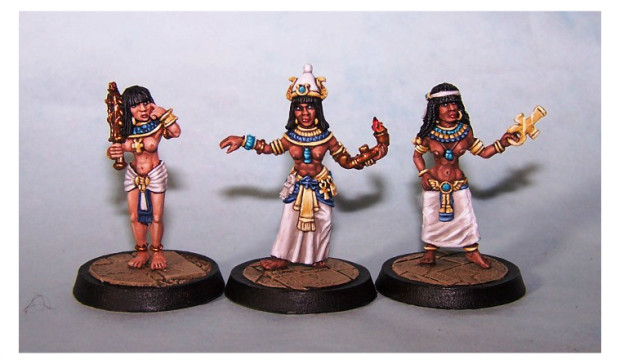 20. Egyptian Sorceress and Attendants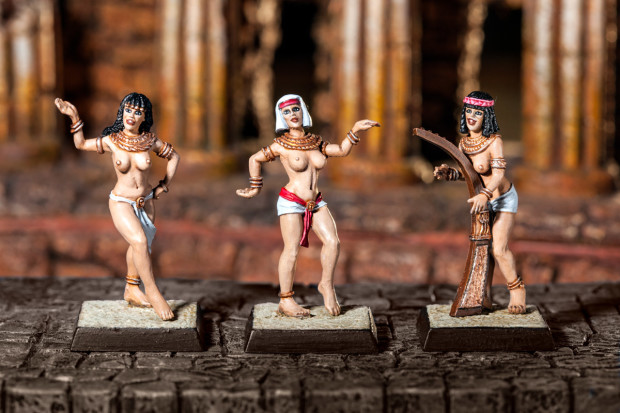 21. Entertainers I: Dancers and Harp player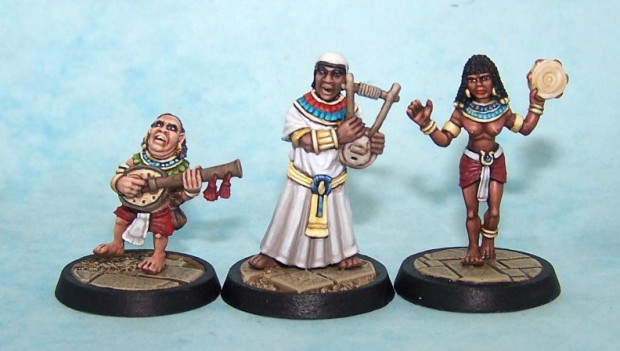 22. Entertainers II: Lute, Lyre and Tambourine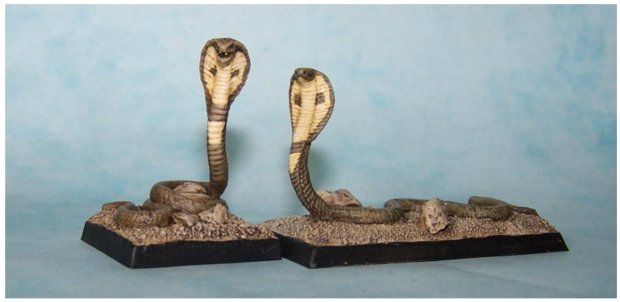 23. Giant Cobras *$8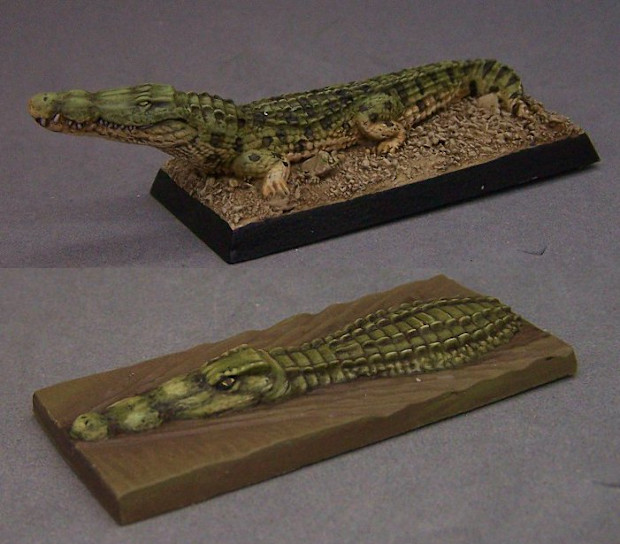 24. Nile Crocodiles *$8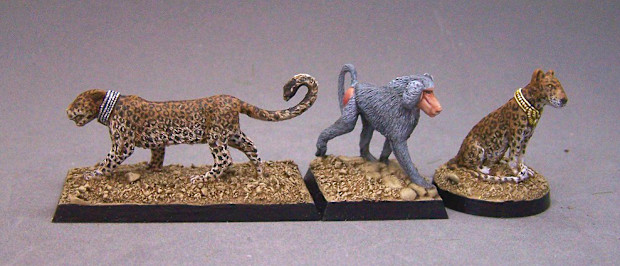 25. Exotic Pets: Leopards and Baboon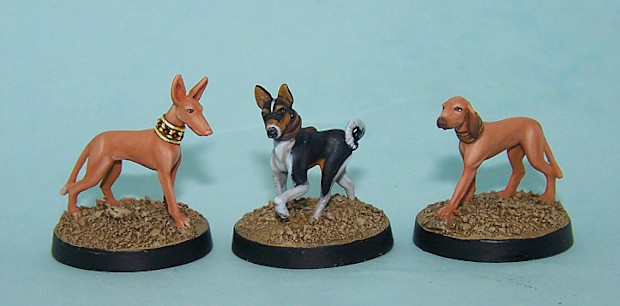 26. Hunting Dogs *$8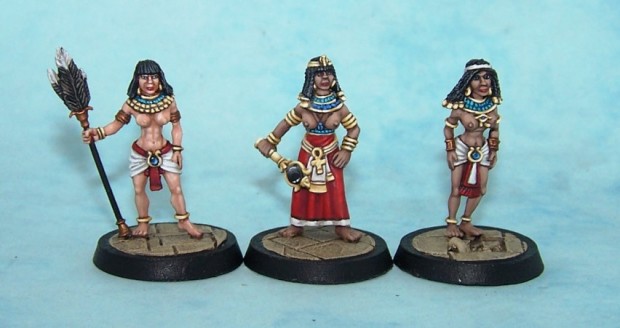 27. Egyptian Princess and Attendants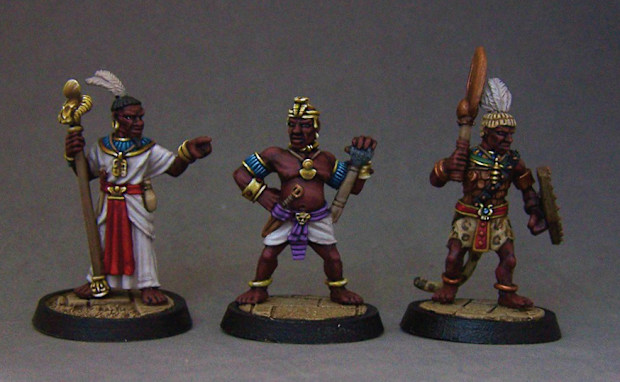 28. King of Nubia and Attendants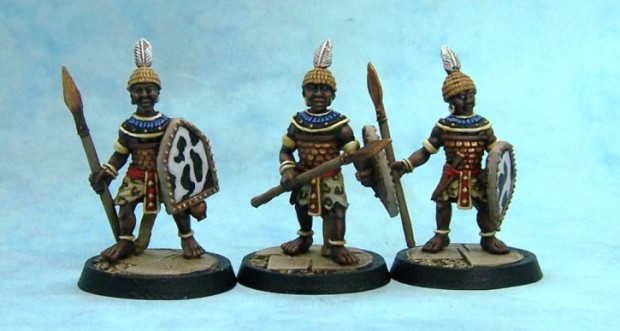 29. Nubian Guards I (Spears)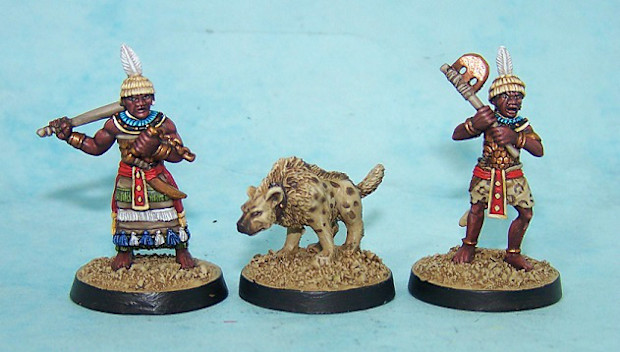 30. Nubian Guards II: Hyena handler, Hyena and Axeman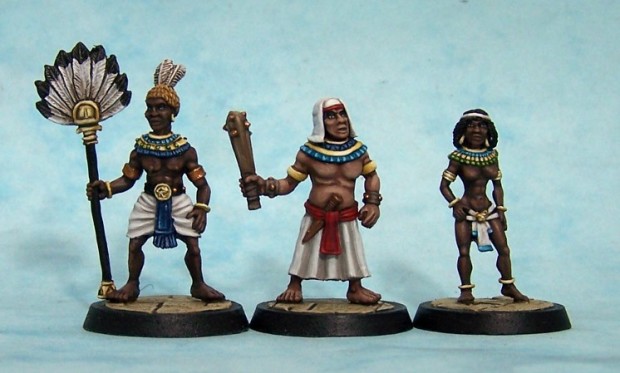 31. Court Attendants: Nubian Fan-bearer, Porter, Kushite Slave girl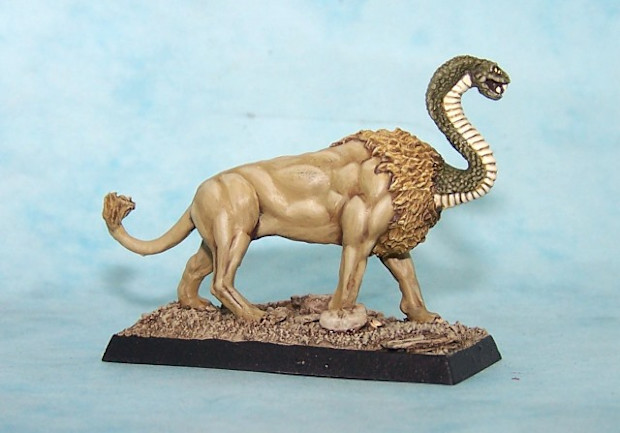 32. Sedja Beast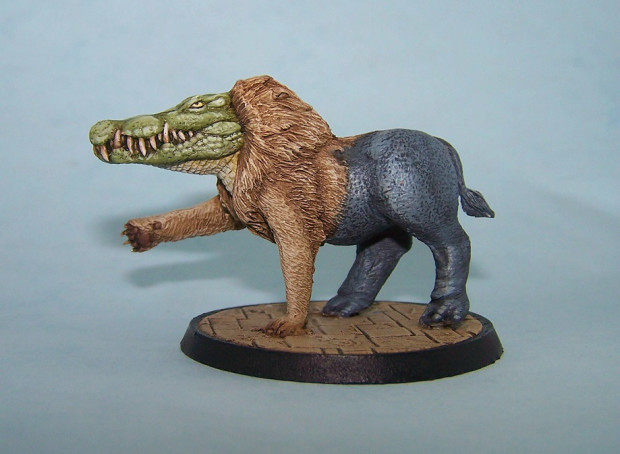 33. Ammut the Devourer *$15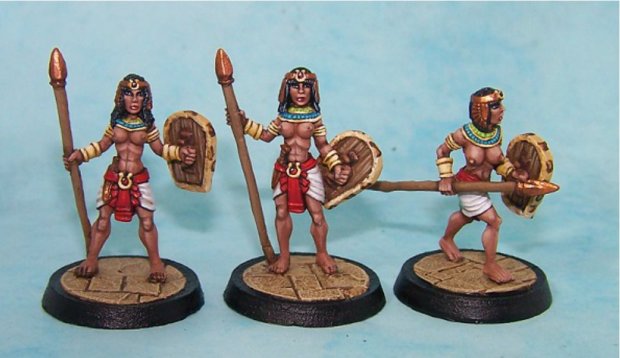 34. Egyptian Female Guards I (Spears)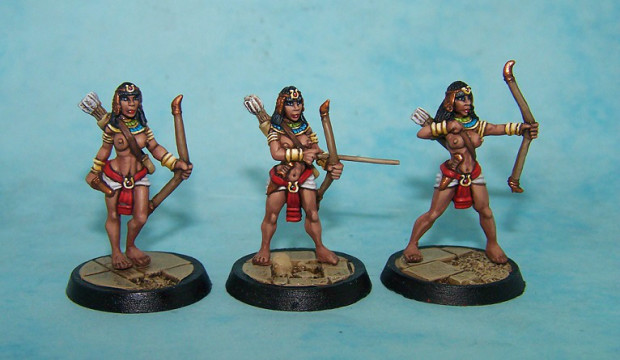 35. Egyptian Female Guards II (Bows)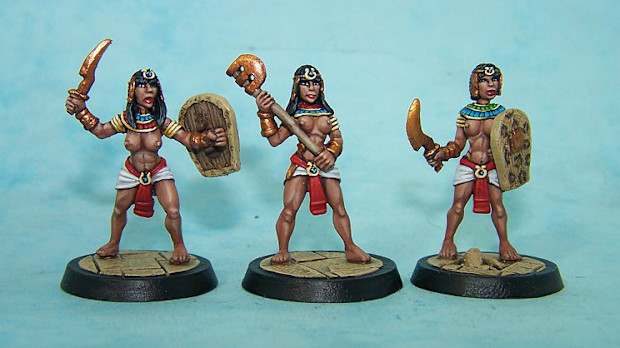 36. Egyptian Female Guards III (Khopesh Swords and Axe)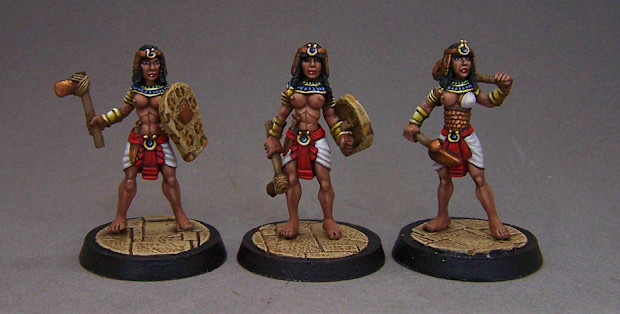 37. Egyptian Female Guards IV: Officer and Axe-Women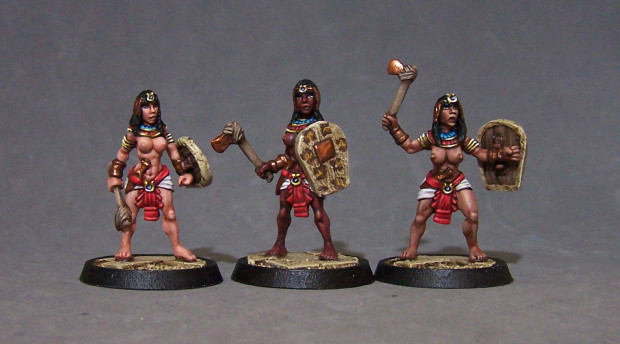 38. Egyptian Female Guards V (Axes)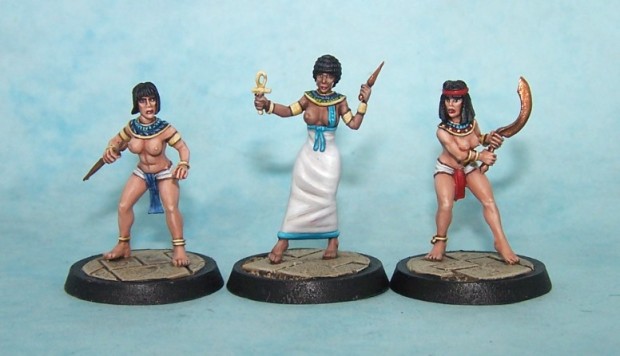 39. Armed Egyptian Girls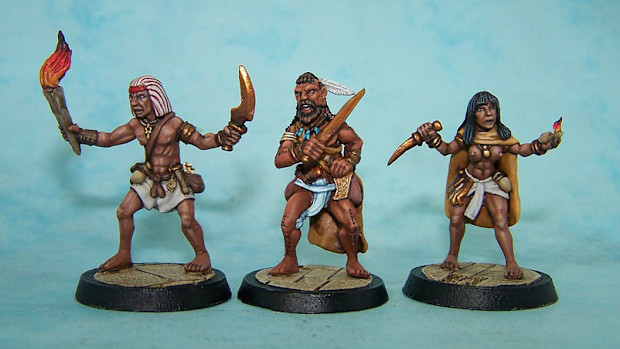 40. Tomb Robbers I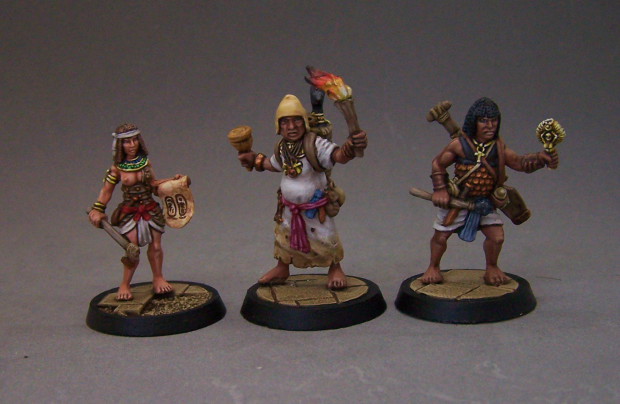 41. Tomb Robbers II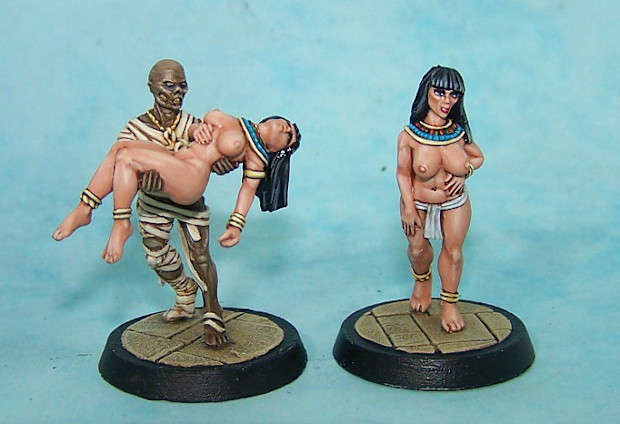 42. Mummy Kidnapping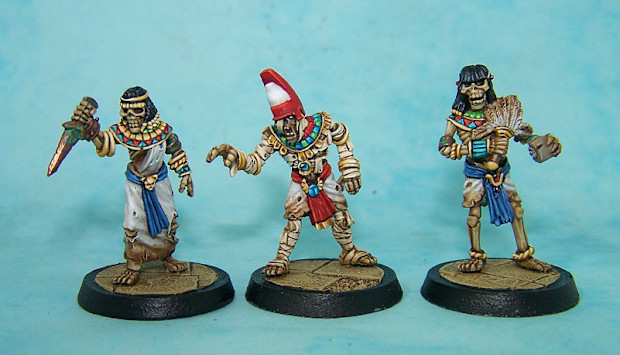 43. Mummy Pharaoh and Skeletal Attendants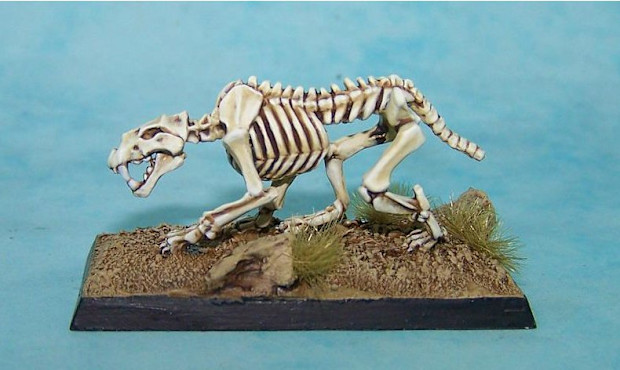 44. Skeletal Lion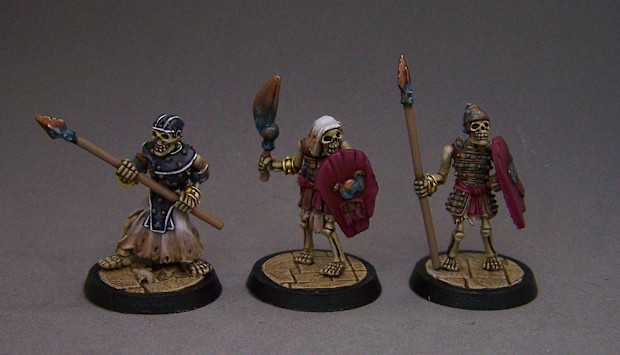 45. Skeletal Guards I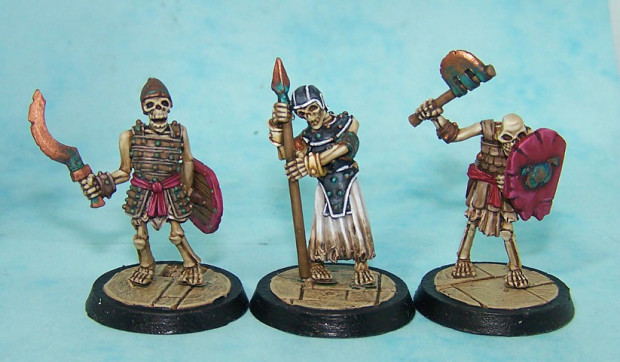 46. Skeletal Guards II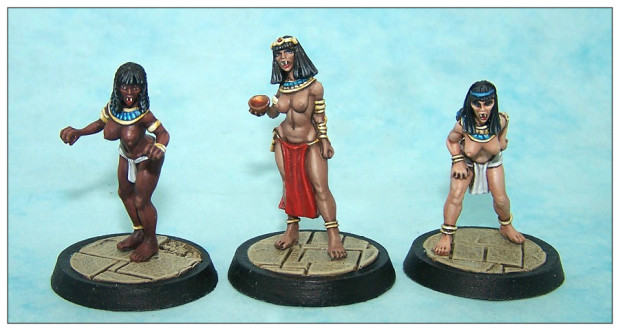 47. Egyptian Vampires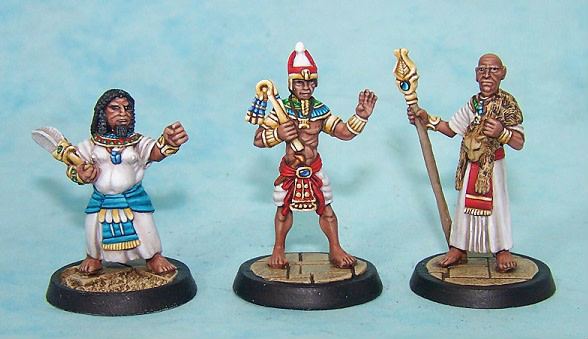 48. Egyptian Pharaoh and Attendants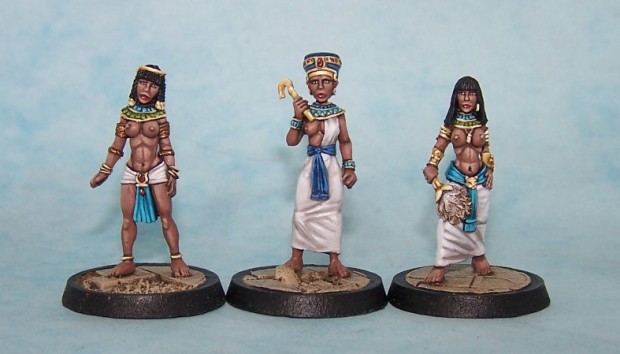 49. Queen Nefertiti and Attendants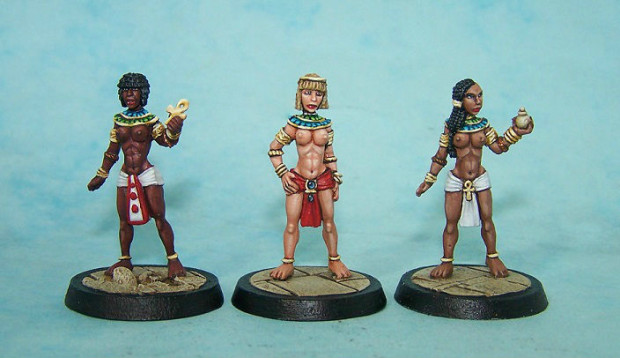 50. Concubines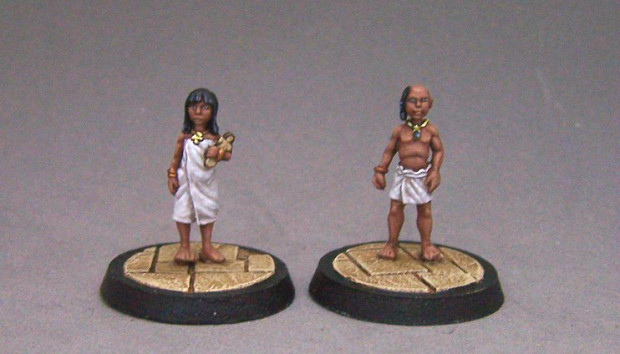 51. Egyptian Kids *$4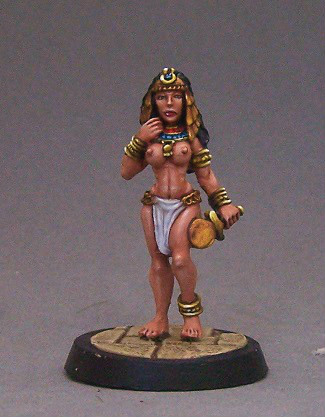 52. Egyptianised Dejah Thoris *$6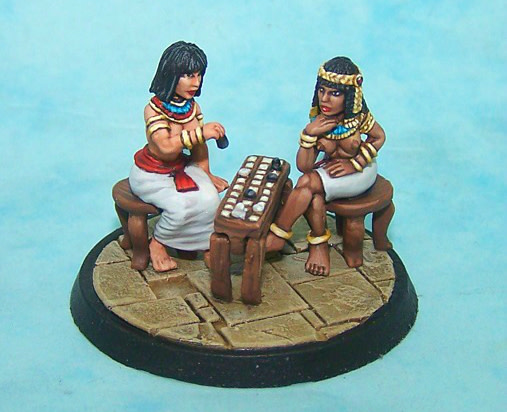 53. Senet Game and Players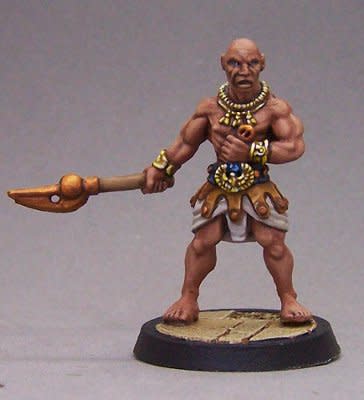 54. Pharaoh's Champion *$6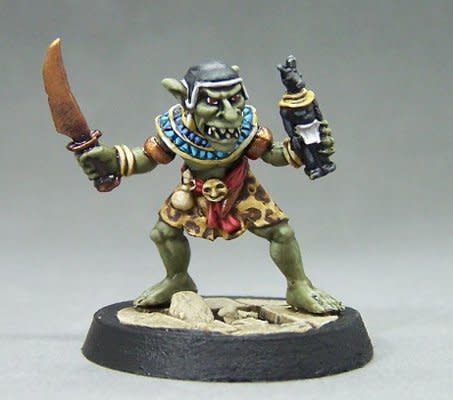 55. Egyptianised Goblin Minion *$4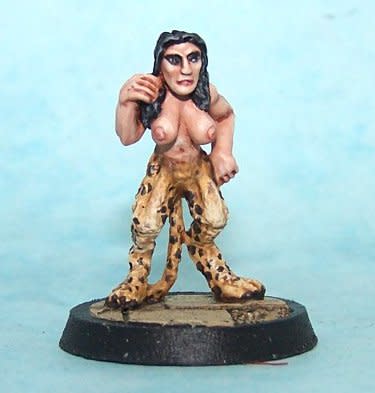 56. Lamia *$4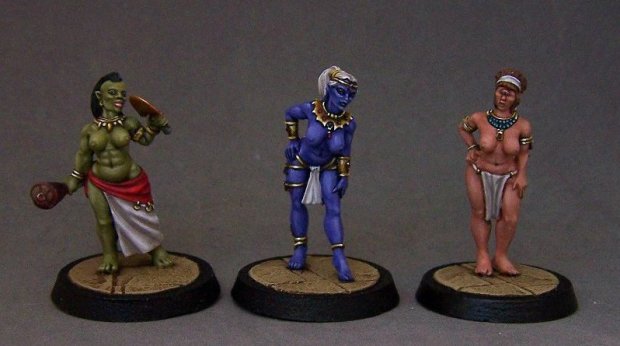 57. Evil Concubines I: Orc, Drow, Cyclopean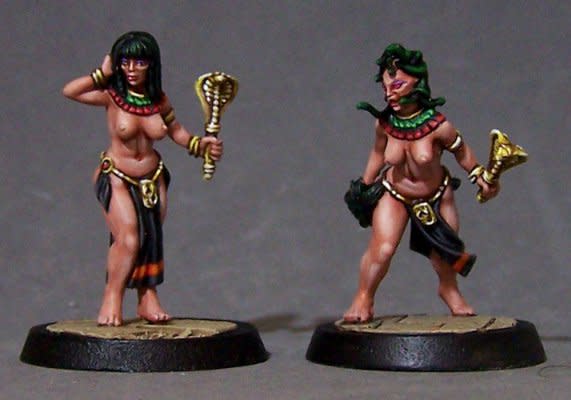 58. Stheno Consort of Set (Egyptian Gorgon) *$8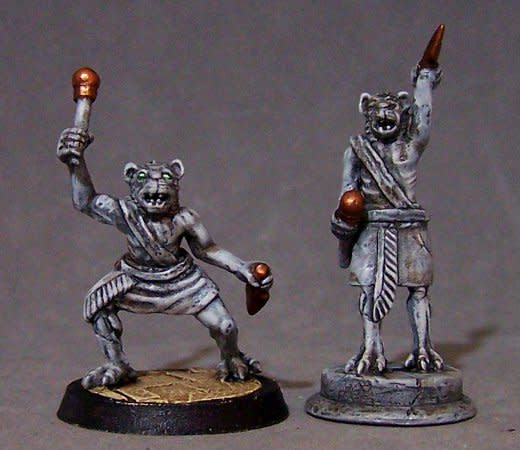 59. Ugallu Temple Guardian Statues *$8

60. Giant Baboon Spiders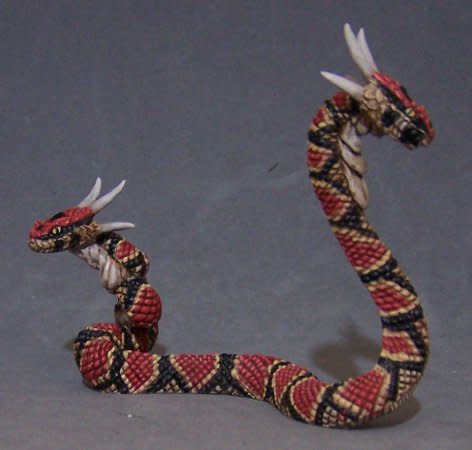 61. Amphisbaena *$15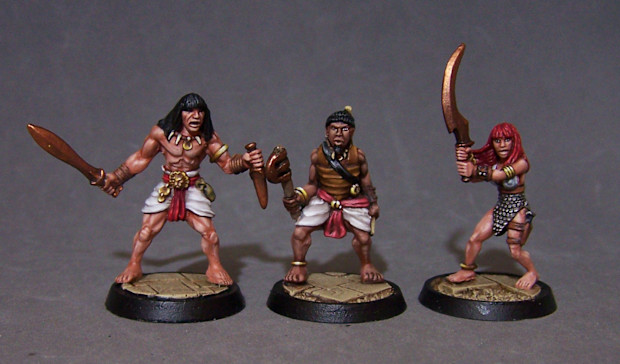 62. Fearless Heroes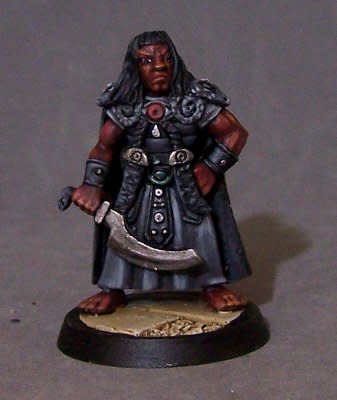 63. Prophet of Set V.1 *$6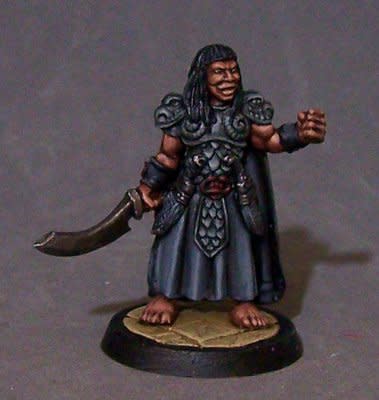 64. Prophet of Set V.2 *$6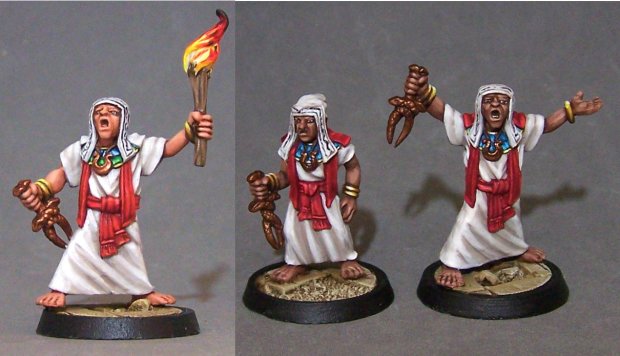 65. Cultists of Set I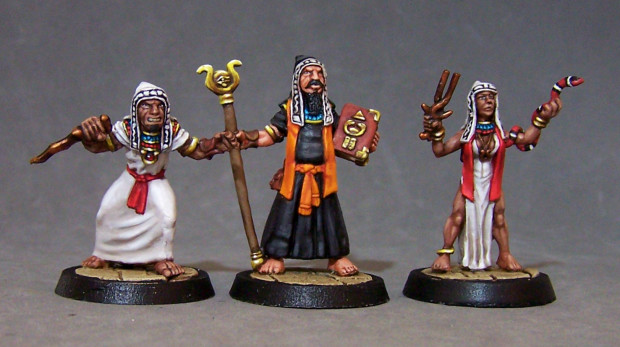 66. Cultists of Set II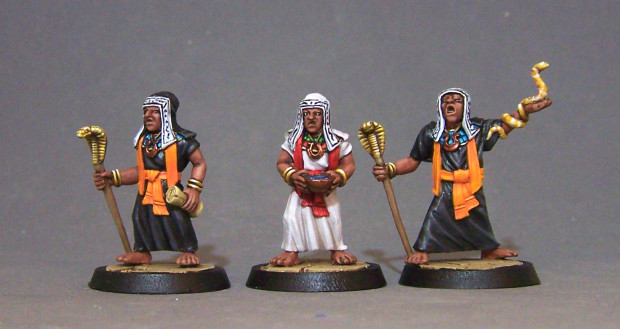 67. Cultists of Set III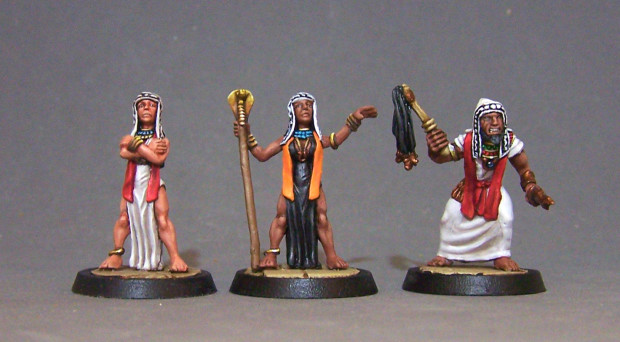 68. Cultists of Set IV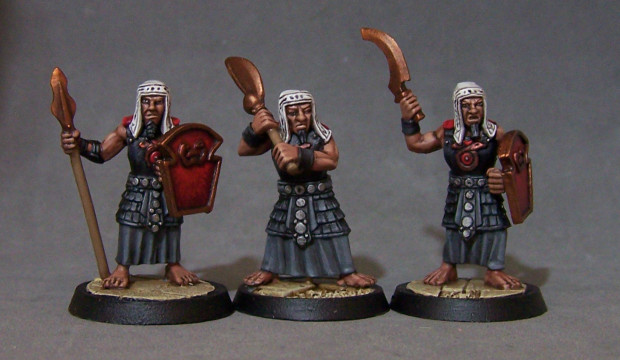 69. Temple of Set Guards I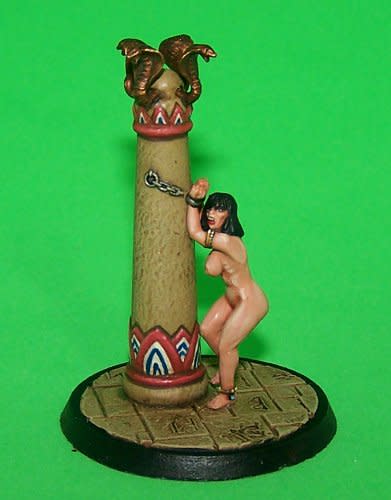 70. Column of Woe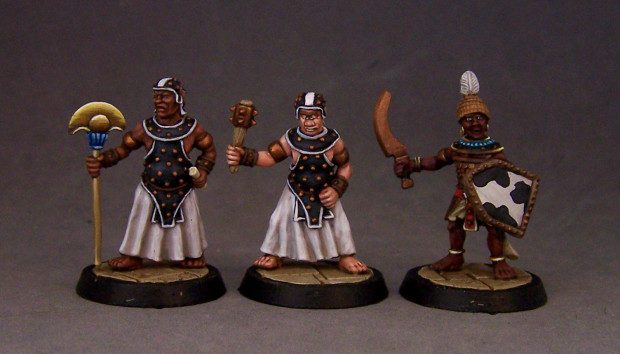 71. Variant Characters: Eunuch Guard, Cyclopean Eunuch, Nubian
Risks & Challenges
There are relatively few risks in this campaign. Most of the miniatures have either been sculpted already or are very close to being finished off. Two master moulds have already been made as well as a few production moulds. Dark Fable has previously run five other Indiegogo campaigns all of which were successfully funded and fulfilled. If there are any issues or unforeseen delays (they do happen on occasion!) I will keep you all informed of what is happening and do my best to sort them out as quickly as possible.
Other Ways You Can Help
Queen Cleopatra has sent messengers far and wide to spread the word of this mighty project, but you too can help!
Ask friends, gaming associates, minions and anyone you think might be interested in these excellent miniatures from ancient Egypt to get the word out.
You can put a link to this campaign on your blog, forum or website.
Remind them to use the Indiegogo share tools!