iCrowdNewswire - Apr 11, 2017
Mind The Art Entertainment: 10 Years & Beyond
Help us develop our award-winning projects and continue to nurture and support new artists in NYC.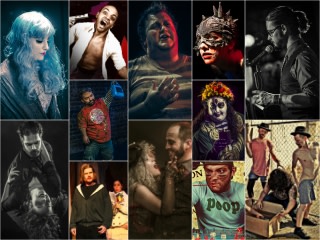 After 10 years of award-winning productions, we are seeking to develop our past productions and support a new generation of artists.
Who are we?
United under the principal that art must remain a collaborative and ever-evolving medium, Mind The Art Entertainment has established itself over the last 10 years as a mainstay in the New York Independent arts scene with over 75 original projects in 16 different art forms, all in collaboration with over one thousand domestic and international artists. As a multi-disciplinary arts company seeking to produce daring, imaginative, original works, Mind The Art Entertainment's artists collaborate under the belief that the creation of original work should be idyllic, aesthetic, and above all, accessible.
Our Goals
We are currently seeking to raise $12,000 to achieve three goals:
1) Partner with local not for profit arts institutions to launch development workshops for some of these critically acclaimed past productions:
FATTY FATTY NO FRIENDS

Three New York Innovative Theatre Award Nominations including Best Musical

WHISKEY PANTS: THE MAYOR OF WILLIAMSBURG

Three FRIGID New York Awards including Audience Favorite

BEWARE THE CHUPACABRA!

FringeFAVE at FringeNYC and FringeNYC ENCORES selection

JACK OF HEARTS, MASTER OF NONE

Showscore trending "Beyond Broadway" production as a part of HERE's sublet series

A DRINK WITH DEATH

Developed for and premiered at famed Broadway supper club Feinstein's/54 Below
2) Partner with local not for profit arts institutions while seeking commercial producers to plan these new productions for our 2018 season and beyond:
MOONSHINE IN B MINOR
VOX POPULI & DUX VOX POPULI
THE MUSIC OF SHADOW
THE VICE OF BERTHE
3) Build a campaign to increase the national reach of our productions, creating marketing materials that will allow us to move our shows into larger markets and support more artists on a national level.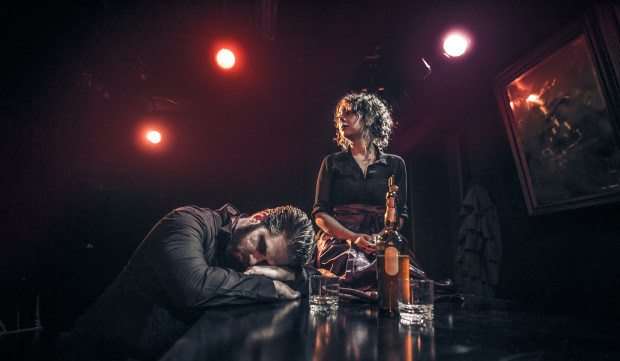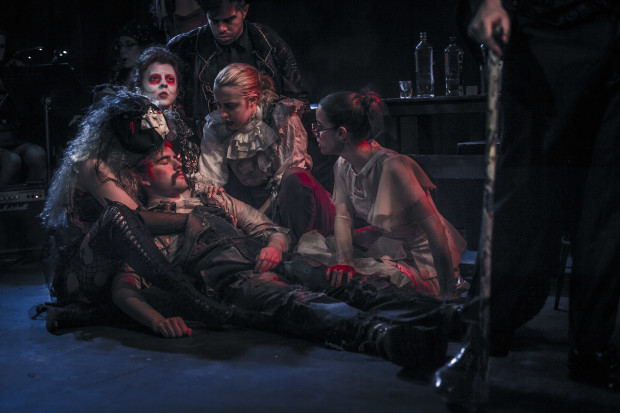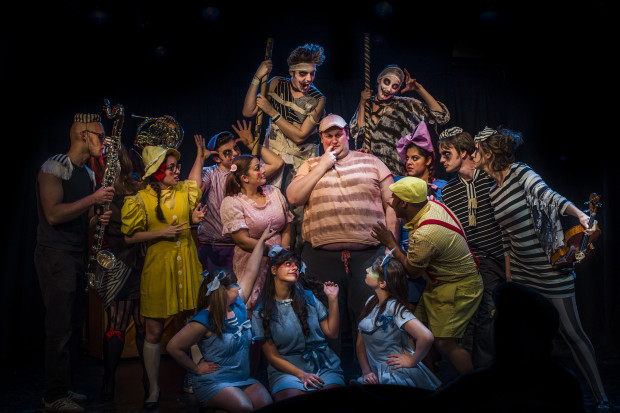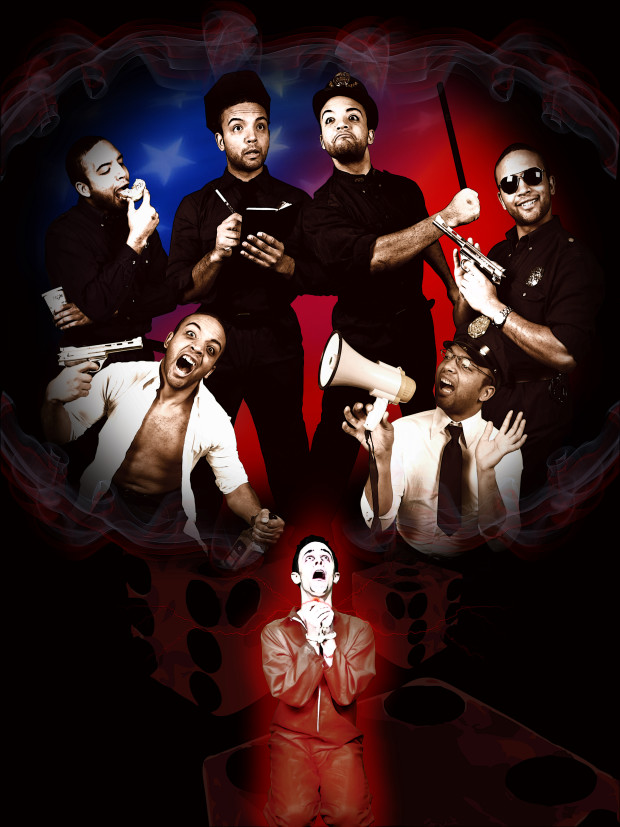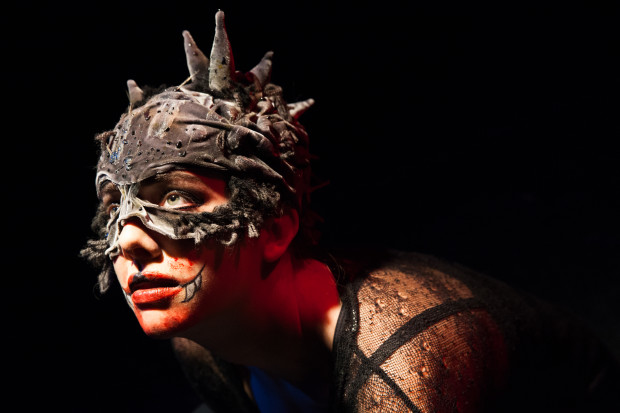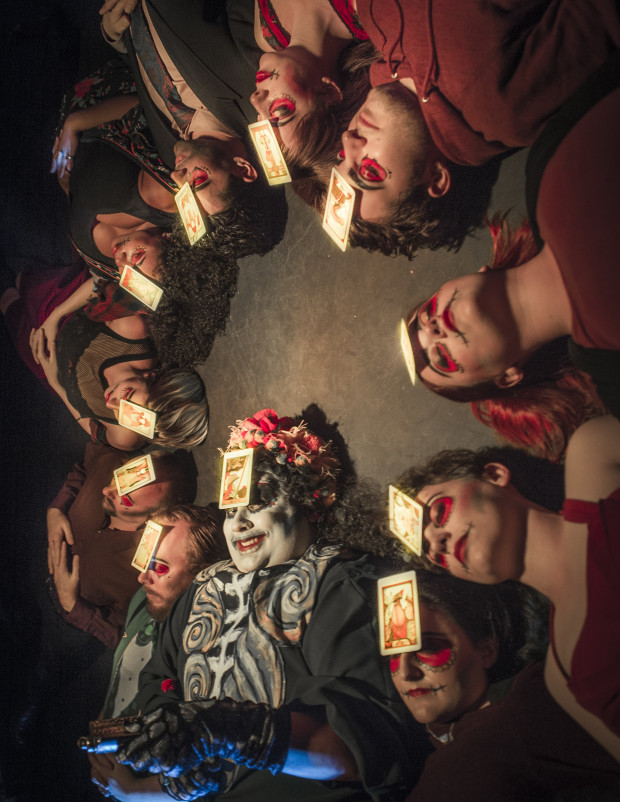 What The Critics Are Saying
"Make a reservation and reserve judgment, this is a work to see."
– Time Out New York
"The music is awe-inspiring, their shows will soon conquer Broadway and beyond."
-The Mexican Cultural Institute of New York
"By the end of the play, you'll feel that dizzying awareness of life, in the moment you are living it."
– Lin-Manuel Miranda, Manhattan Times
"Haunting and gut-wrenching"
-Theasy
"Gives us pause to wonder about the true monsters of our society"
– NYTheater Now
"Transcendently Great!"
– HYReviews
"One of the most enjoyable experiences I've had in a theater"
– Manhattan with a Twist
"A refreshing contrast to other works of contemporary musical theatre"
-Theater is Easy
"This is not just an excellent show but the perfect answer to the accusation that there is no new musical theater of quality being made."
-Off The Beaten Track Theater
"Powerful and clever with outstanding performances."
– Playbill
"A crack technical team that supports the production every bit as lovely as the play itself."
– Backstage
"Witty, wise, and sophisticated. A coherent mix of vaudeville, surreal theatre, wacky episodes of cartoon superheroes, and of course romantic comedy."
– Curtain Up
"This comedy proves polished enough for a larger venue and a closer-to-Broadway location."
– Show Business Weekly
"The thrill of live theatre is that anything can happen on a given night, and that concept is pushed to the extreme by Mind The Art Entertainment's innovative productions"
– TDF Stages
Become A Part Of The Mind The Art Family!
For the past 10 years, Mind The Art Entertainment has sought to bring accessible and thought-provoking art to New York City, and we couldn't have done it without the help of friends and supporters like you. Looking ahead, we hope to continue this work, and a contribution from you will be instrumental in bringing our vision to life, helping to refine our productions and bringing the talent and work of so many wonderful artists to the national stage. Thank you in advance for helping us continue our mission this season and in the seasons yet to come!
www.mindtheartentertainment.com
Forever Thankful,
Christian De Gré and R. Patrick Alberty on behalf of Mind The Art Entertainment's Artists