iCrowdNewswire - Apr 1, 2017
Plant an Olive Tree in Palestine
REGENERATE the land and SUPPORT local farmers. HELP US plant 20,000 olive trees across Palestine.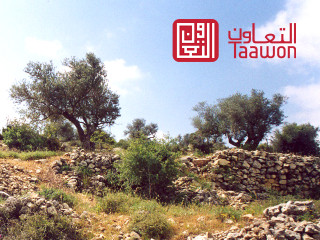 The olive tree is the national symbol of Palestine, signifying life, dignity and steadfastness. During the long years of occupation, many thousands of olive trees have been uprooted and burnt, with devastating consequences for the families who are dependent on the production of olives and olive oil. The tragic consequences for the environment have also been equally important. Help us save the environment by supporting local farmers in planting 20,000 olive trees across Palestine.
Update– We are nearly half way there
A little over one week into our campaign we are nearly half way through thanks to our engaged supporters. We have also created some media hype online and on social media.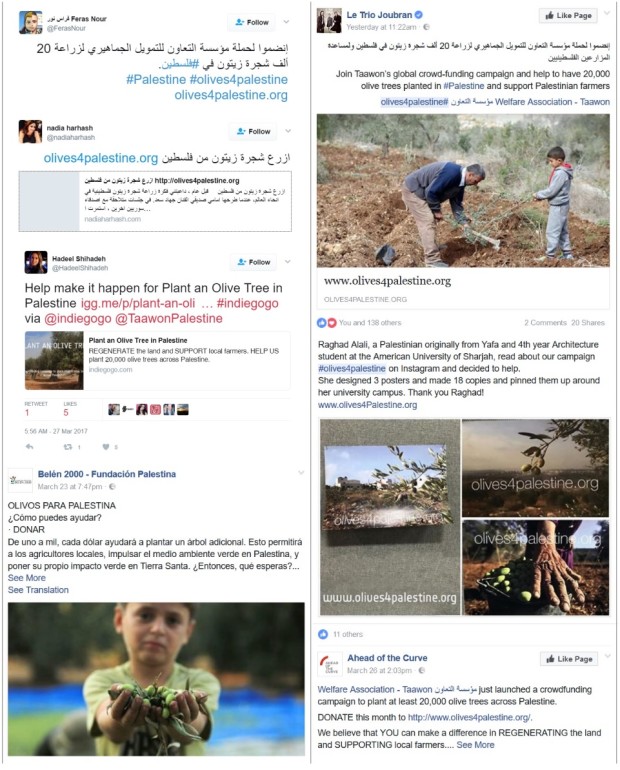 Every dollar counts, so help us spread the word via sharing the hastag #olives4palestine and the link http://olives4palestine.org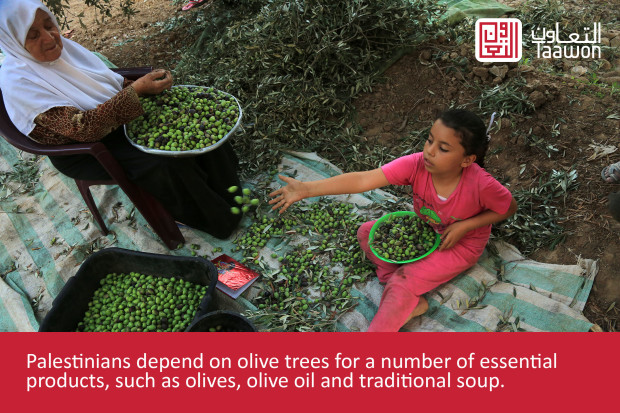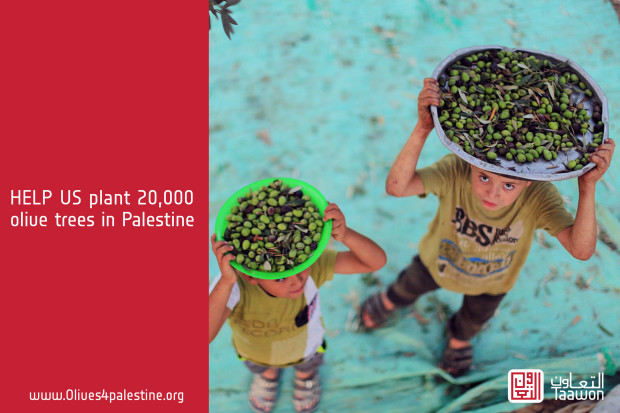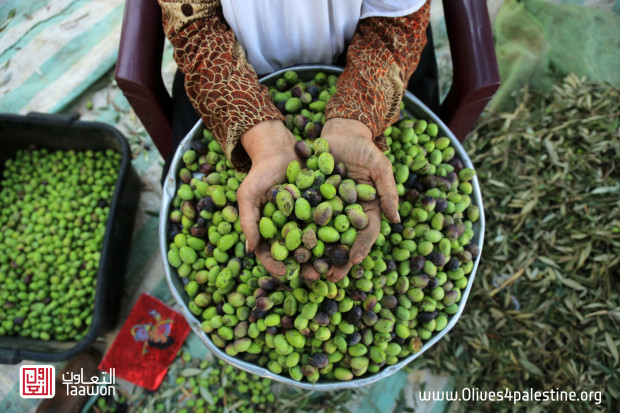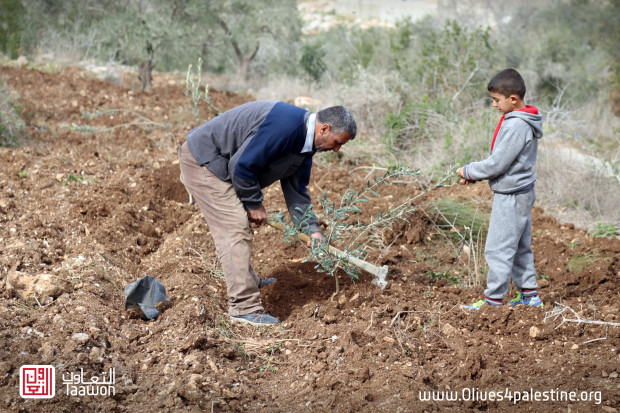 Taawon is a leading Palestinian non-profit organization, working in Palestine and in Palestinian refugee camps in Lebanon. Taawon, in Arabic, means 'working together to do good', a philosophy which lies at the core of the organization's mission and governs our everyday developmental operations.
Taawon has previously implemented several tree planting projects, and established over 30 green playground areas for children across Palestine. Through all our programs, we are committed to protecting the environment and have developed an effective environment management system to ensure we comply with the latest international standards.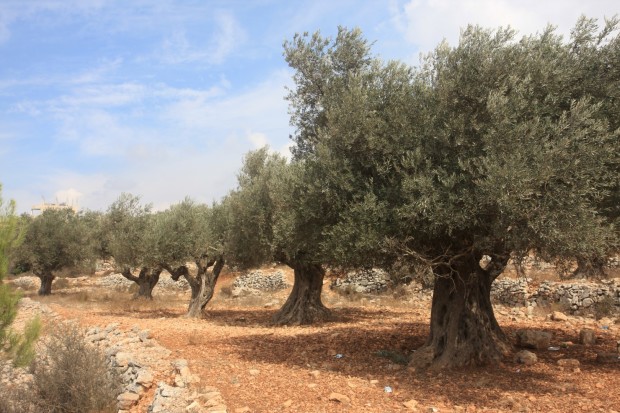 Palestinians depend on olive trees for a number of essential products, such as olives, olive oil, and traditional soap. Olive oil is at the heart of the Palestinian kitchen, and is an essential ingredient in most Palestinian dishes. Olive oil and ground thyme, "Zayt u Za'tar", is an iconic dip enjoyed by both the wealthiest and the poorest in Palestine.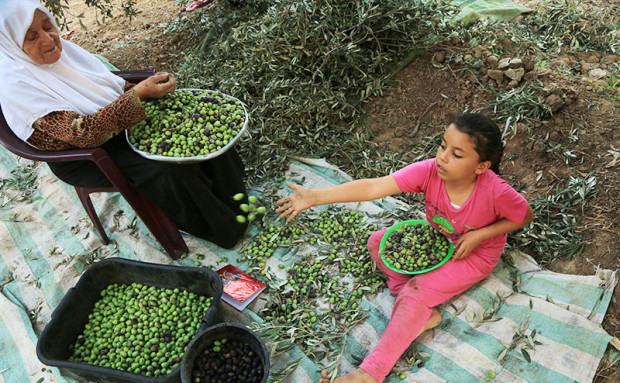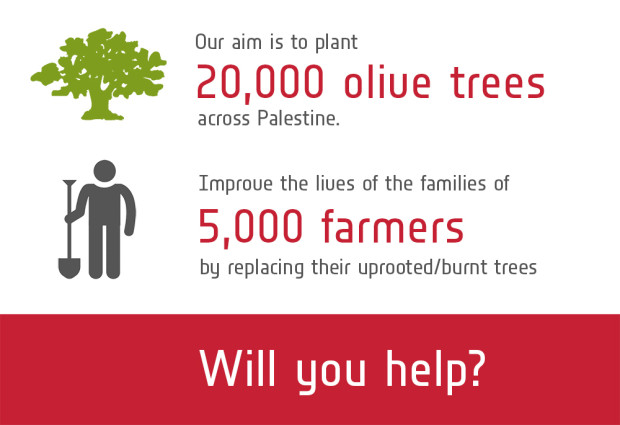 The cost for planting one olive tree is $3. Your funding will be matched with the support of our partners. We pledge to match each $1 you donate with another $1, ensuring that your donation has double the impact. All funding collected through this campaign, and the matching funds, will go towards planting olive trees in Palestine.
The 20,000 tree goal is our target for this campaign, however, we are aiming to plant 50,000 olive trees during the next year. Any donations received beyond our initial target will go towards fulfilling our annual target.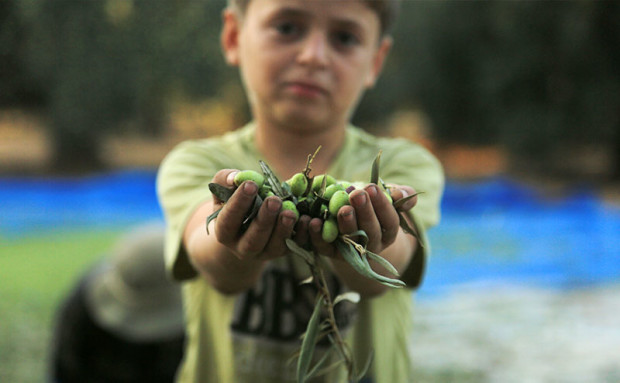 A number of unique rewards have been selected for our supporters, including your own personalized olive tree in Palestine, free music downloads, and Palestinian extra virgin olive oil delivered directly to you.
Your contribution will make Palestine greener, and will be our small contribution to a greener world.
Olive trees thrive best when planted during Spring, and Taawon will cooperate with local grassroots organizations and farmers' groups to ensure the planting is completed on time. Your trees will be cared for by responsible farmers, who will nurture them and guard them against theft and damage.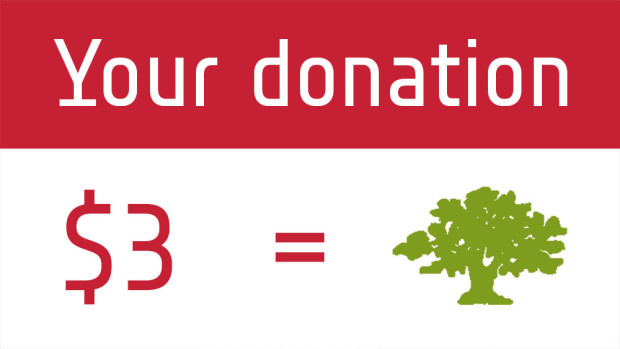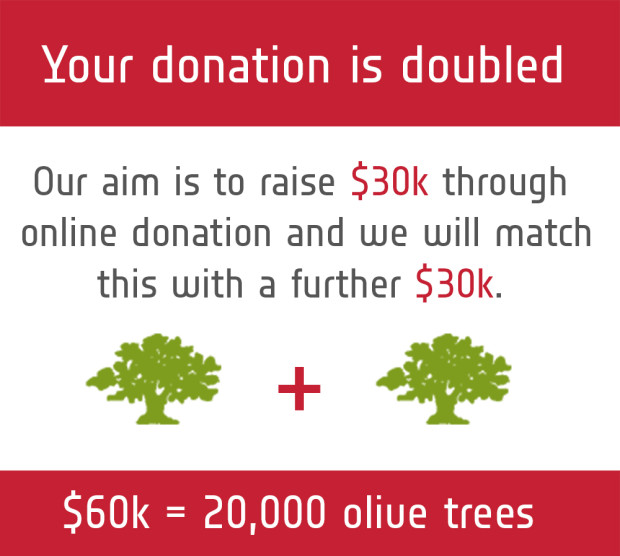 Perks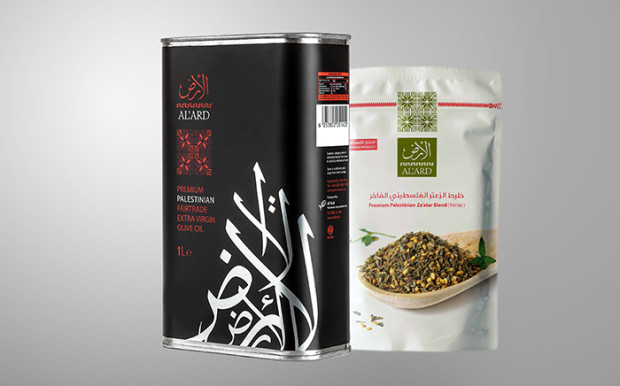 Campaign Supporters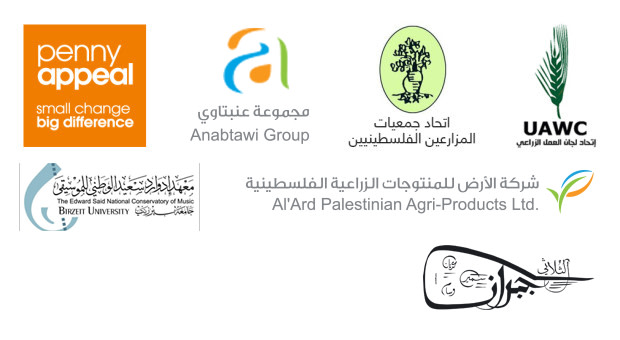 We Need Your Help!
Your donation is very important, and there are many other ways you can help:
Use the share tools provided by Indiegogo to circulate to your friends and encourage them to help us achieve our goal.
Use different social media channels to direct traffic to this campaign.
Join our mailing list (http://eepurl.com/bZAdR1) to learn when we have similar initiatives that may be of interest to you.
Visit our website (www.taawon.org) to learn more about our work.