iCrowdNewswire - Mar 20, 2017
SPACE BABES FROM OUTER SPACE: A Sci-Fi Sex Comedy!
Pre-order the latest film from Bandit Motion Pictures, creators of 'Plank Face' and 'Harvest Lake'!

Bandit Motion Pictures
Bloomington, United States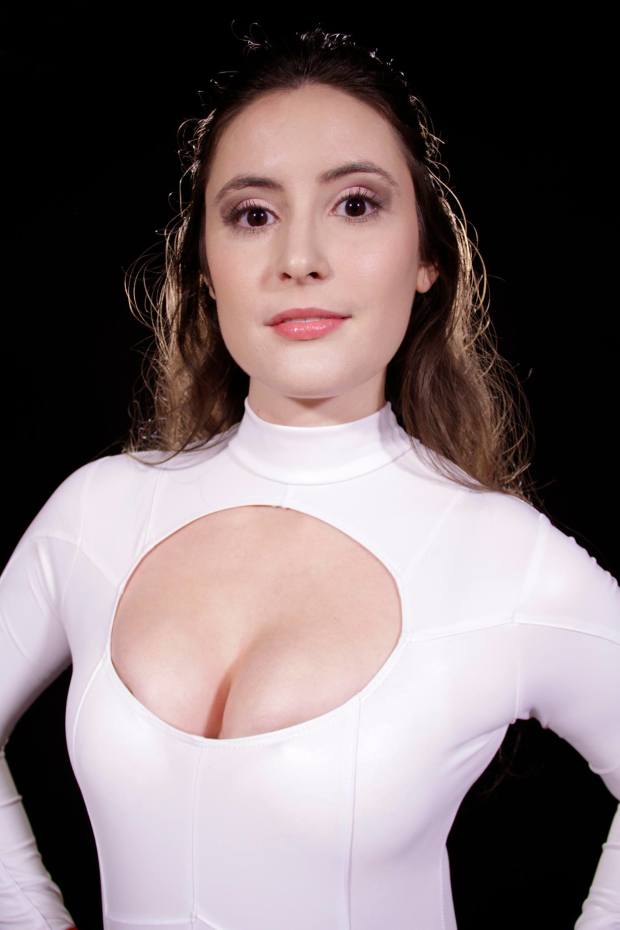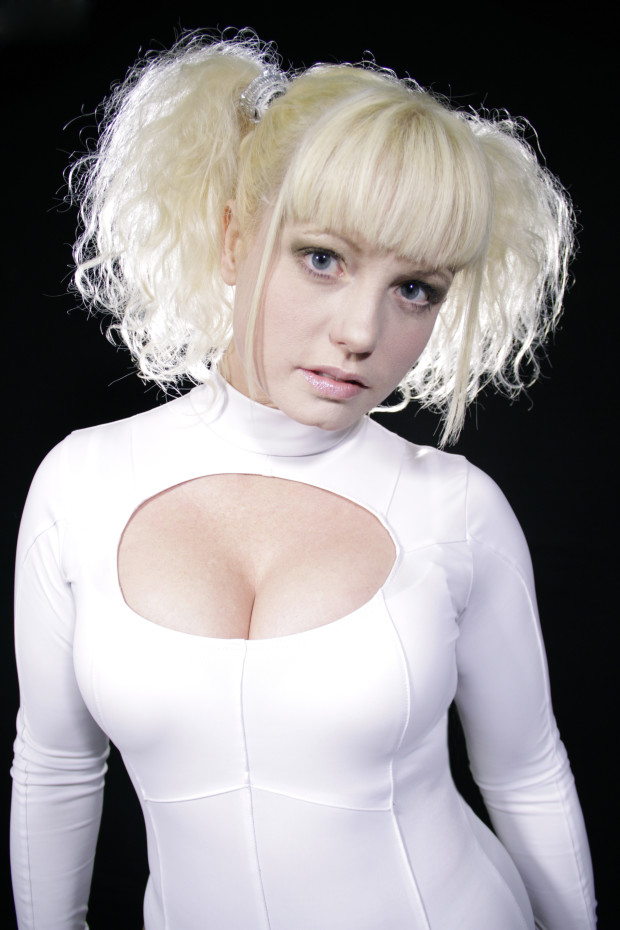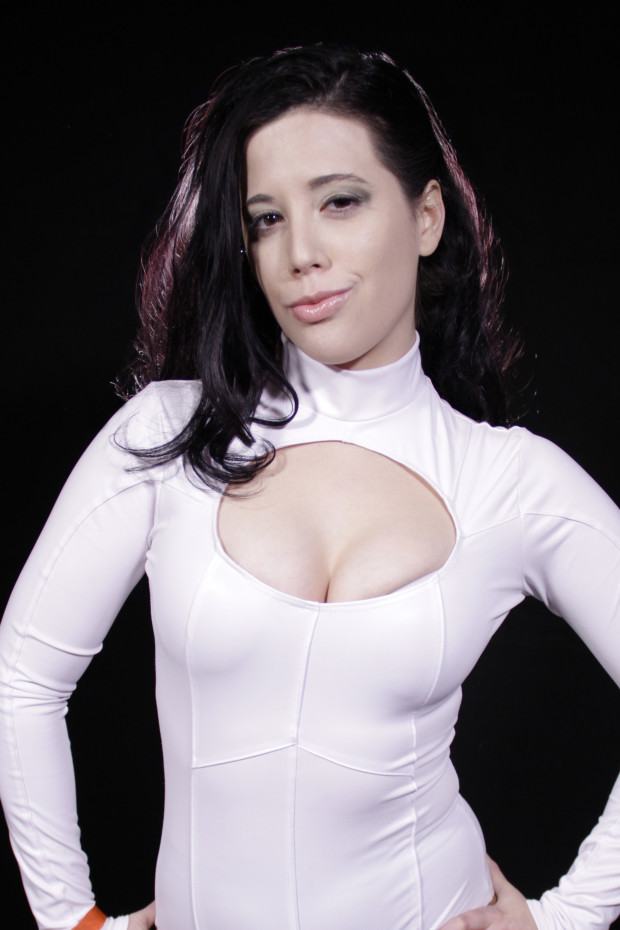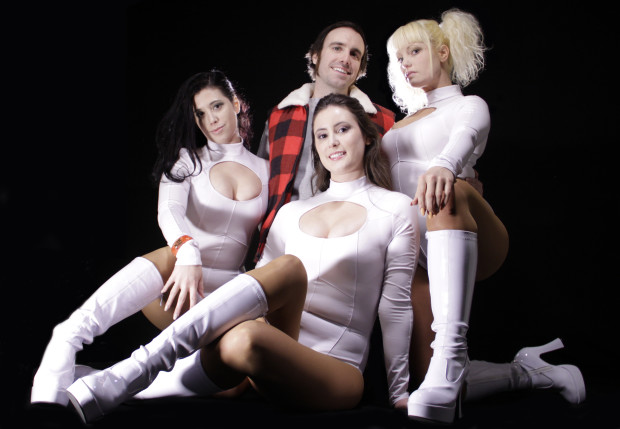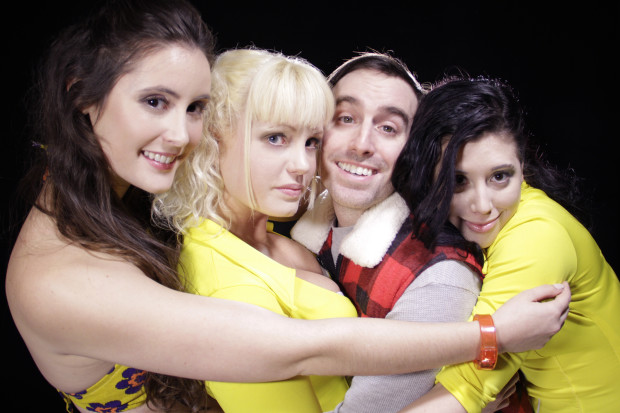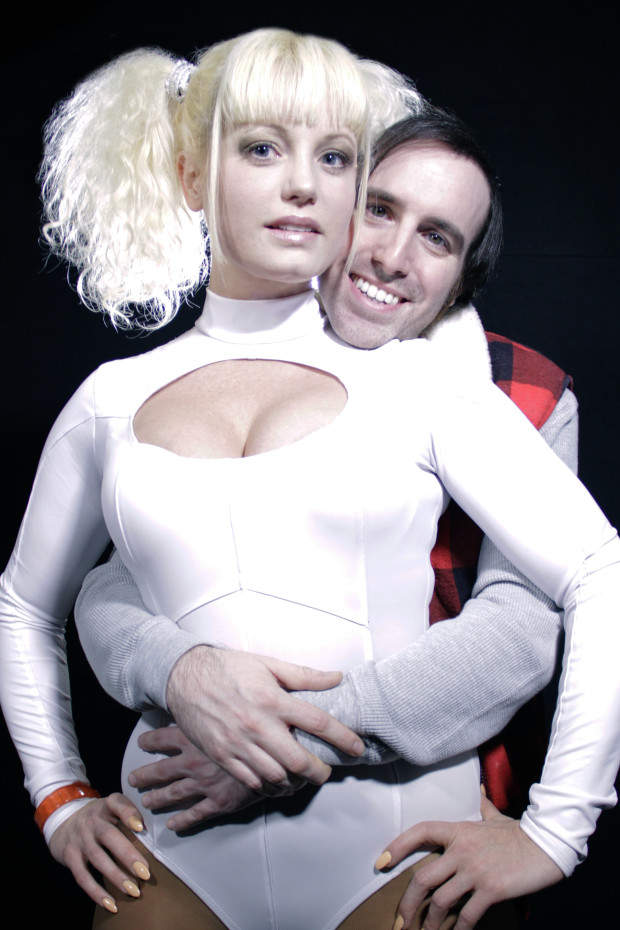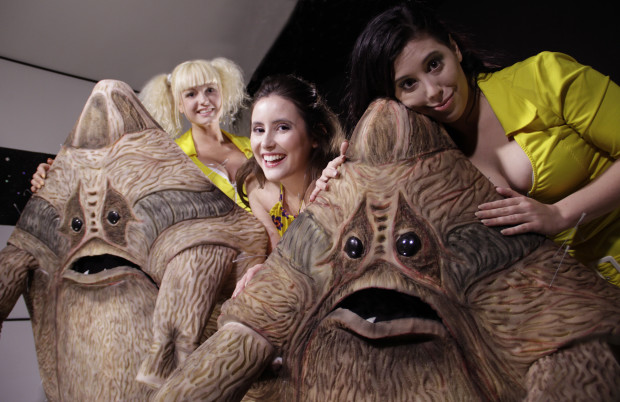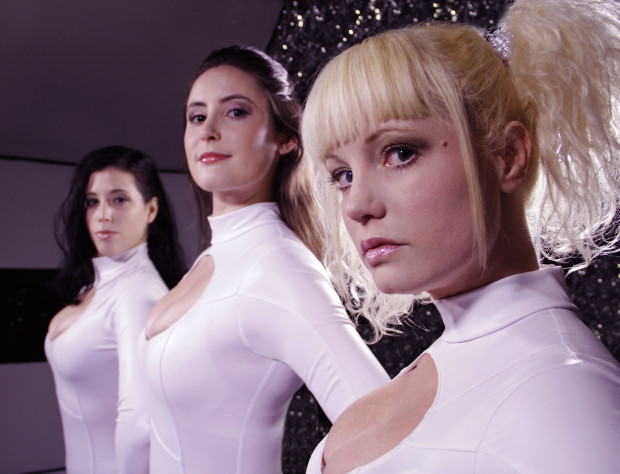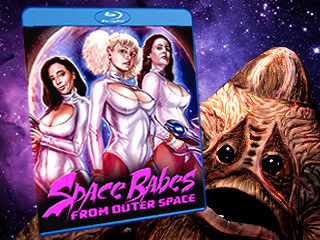 We're pleased to announce our third film: SPACE BABES FROM OUTER SPACE, a sci-fi sex comedy that feels straight out of the '80s! The movie is already shot and will hold its world premiere screening in May. All campaign perks will be mailed by the end of June. Pre-ordering is the ONLY way to get a copy signed by all three 'Space Babes' (Ellie Church, Allison Maier, & Alyss Winkler).
***UPDATE!***
FIRST STRETCH GOAL ANNOUNCED!
Thanks again for helping us smash our fundraising goal in just ONE DAY. But we're just getting started! If we can get to $10K, we will produce a series of 'Space Babes' Trading Cards! 3 random cards will be included with every Blu-ray pre-order, and the complete set of 28 cards will be included with the $50 'Special Thanks' Package! Since the '80s were our main inspiration making 'Space Babes,' we thought the card designs should reflect that as well. The backs of the cards will feature 'Space Babes' trivia, factoids about human sexuality, and puzzles! We'd love to include these cards in everyone's shipments this June, so keep sharing the campaign and spreading the word — "Space Babes from Outer Space" are coming to our galaxy!
***
Bandit Motion Pictures Presents a Comedy That's Out of This World!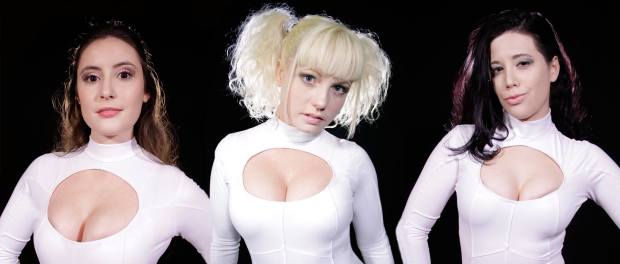 After launching our company with two horror films ('Plank Face' & 'Harvest Lake'), we decided what the world needs now more than ever is laughter! Since we both (Brian & Scott) love '80s movies and sex comedies, 'Space Babes from Outer Space' was destined to be a mixture of both. The story centers around three space women who land on Earth in search of sexual energy to fuel their spaceship and get back home. They befriend a lonely farmboy who helps them on their plight, all while evading their mortal enemies, the Scrotes!
We made 'Space Babes' for ourselves and for everyone else who misses the films of yesteryear, when sex comedies were sweet instead of mean-spirited, when bare breasts were allowed to be a thing of joy and wonder, instead of something to hide and be ashamed of. And just for good measure, we stuck puppets into the mix, along with an '80s-style soundtrack of pop and synth tunes. It was a lot of fun to make, and we hope everyone has a lot of fun watching it!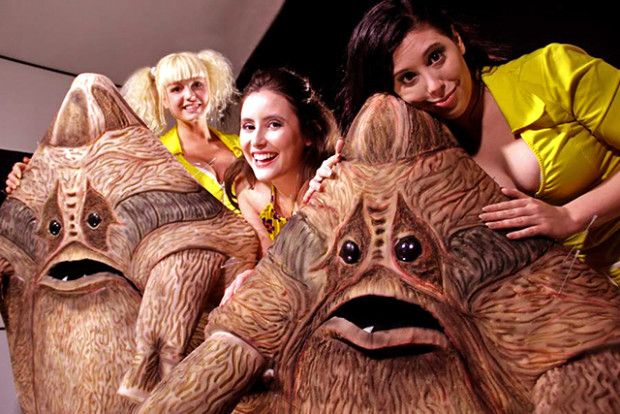 We self-distribute all our movies, and Indiegogo is our first stop on that journey. It allows us to connect directly with fans and deliver directly to them. A successful pre-order campaign will allow us to pay for the manufacturing of our blu-rays and other campaign perks. It will also cover some of our post-production expenses. But most importantly, it will afford us the opportunity to keep making movies. By supporting this pre-order campaign, you are supporting us as artists and allowing us to continue working as full time independent filmmakers. Campaign backers, film donors, and paying fans are what keep us alive and working. Without your help, we simply couldn't continue — so, from the bottoms of both our hearts, we thank you!
What We Need & What You Get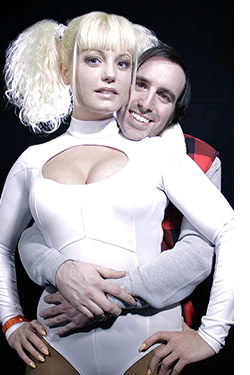 The unique thing about this campaign is that 'Space Babes from Outer Space' is already shot and in post-production! So our fundraising goal is probably a lot smaller than you're used to seeing for a film. But that amount will go to a few post-production expenses, and it will also cover the costs of our blu-ray manufacturing and all the other perks in the campaign. Whatever we raise beyond the goal will allow us to move forward with production of more Bandit Motion Pictures — and we already have another one we'd love to start shooting this Spring!
'Space Babes from Outer Space' is on target to be completed and screened for the first time this May. We expect to mail out all our campaign pre-orders and perks by the end of June, before anyone else has the opportunity to purchase the movie.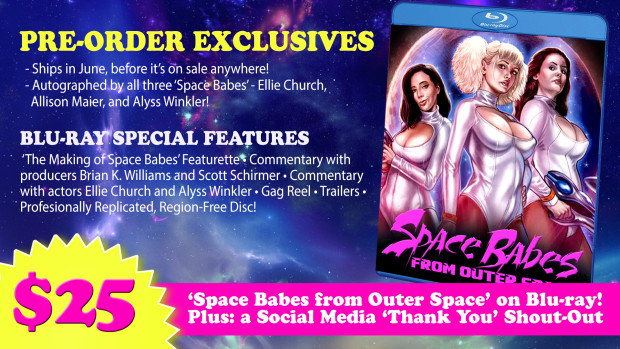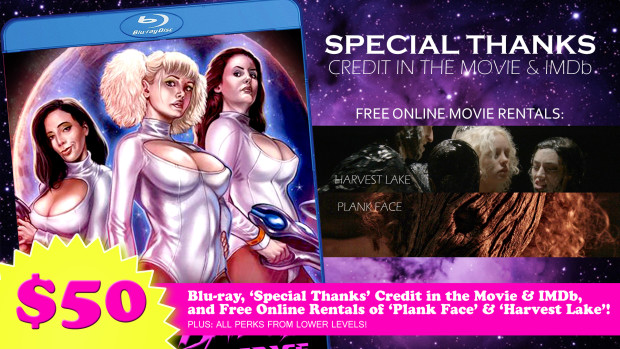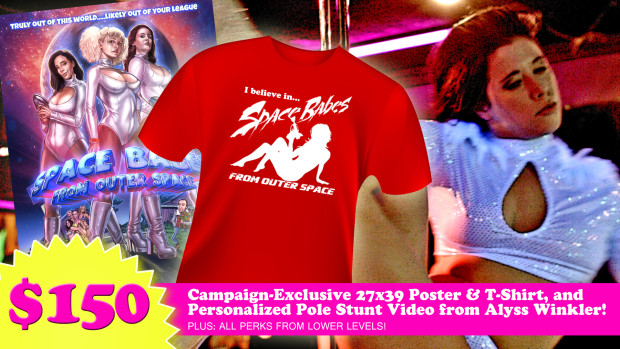 In addition to these perk levels, you can also become an Associate Producer on the movie. As an Associate Producer, your name will be included in the opening credits and the billing block (which appears on the poster and other marketing/merchandise). [Please note this is a credit only, and does not involve profit-sharing or equity in the film.]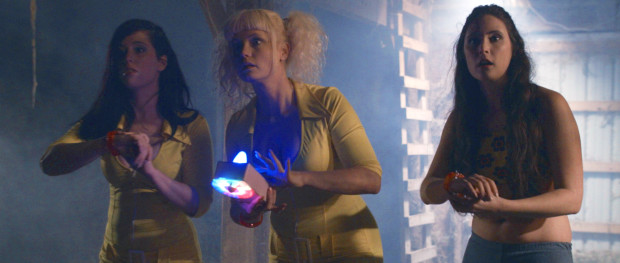 Risks & Challenges
Between the two of us (Scott Schirmer & Brian K. Williams), we've spear-headed several fundraising and pre-order campaigns through to fulfillment, including Found, Headless, Time to Kill, Harvest Lake, and Plank Face. We have always delivered and our reputation speaks for itself. Since Space Babes from Outer Space is already shot, there is little-to-nothing standing in the way of us fulfilling another successful campaign. If anything comes up that might cause a delay or otherwise alter anyone's expectations, we will keep you updated right here on Indiegogo.
Other Ways You Can Help
If you're not able to contribute to our campaign but would still like to help, you can share the campaign on your social media. Let any friends or acquaintances interested in indie film, sex comedies, or '80s retro cinema know what we're up to! Word of mouth is one of the greatest tools of all!