iCrowdNewswire - Mar 20, 2017
Lighthouse Lanterns
Lighthouse Lantern – light without batteries. Just add water and a bit of salt.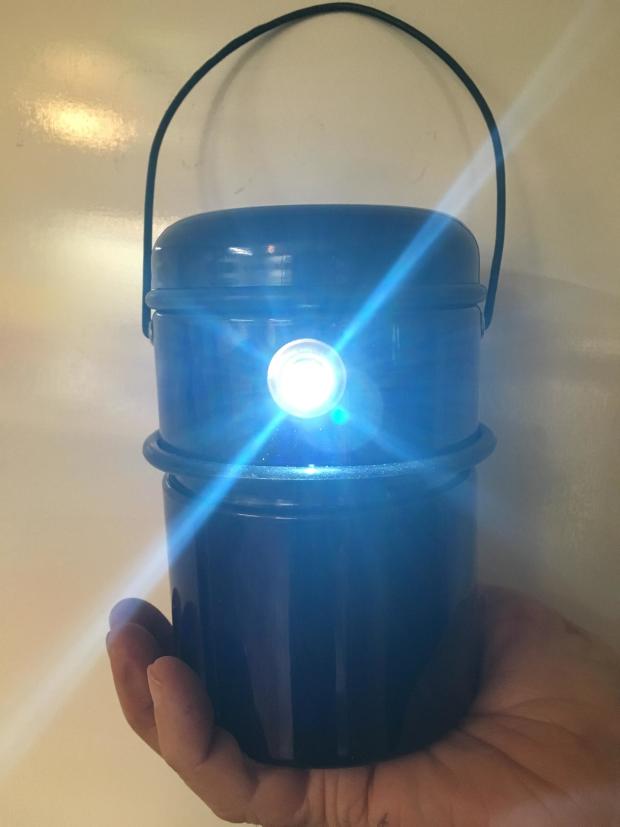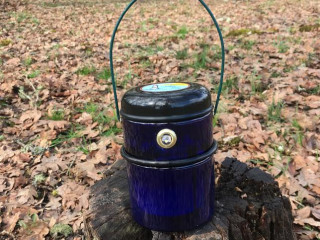 Great for camping, hiking, emergencies. Non-polluting, safe indoors and outdoors. 5,000+ hour run time, runs with water, NO batteries EVER!
Our journey
5 years ago, while perusing one of my many science based forums, I came across a disturbing article about the struggle for a safe and environmentally friendly way to dispose of used batteries. It turns out that even batteries that are recyclable contain at best only 10% recycled products, the rest is chucked into the landfills around the world. And you say "how bad can one little battery be?" That's the equivalent of saying one snow flake never hurt anyone… The real problem is the massive number of them that corrode and decay each and everyday in our landfills – or worse – the unimaginable number that is simply thrown on the ground because there wasn't a garbage can near by at the time. These all leach their deadly toxins into the ground and eventually poison our plants and animals and even our water supplies. I decided there had to be a better way and with the help of my team, I present our solution:
Lighthouse Lanterns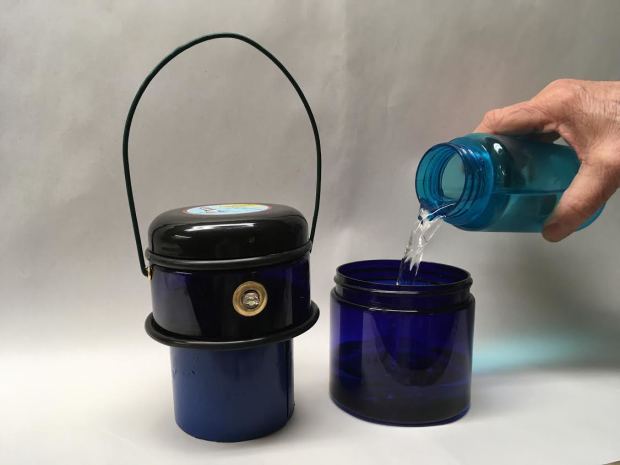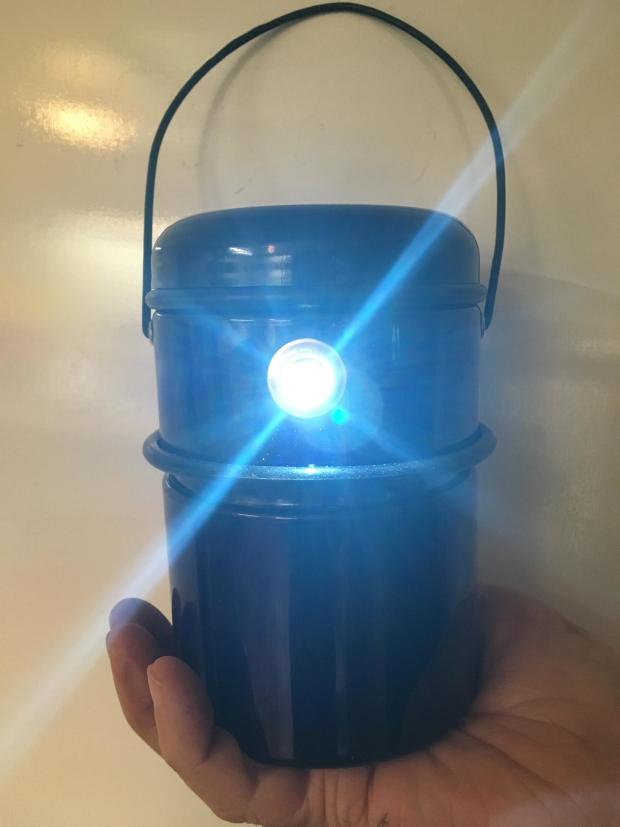 My team has spent 4 years developing our lantern which runs with water and a pinch of salt.
What makes us different is that our product will run for 5000+ hours before the one consumable item, which is the anode, needs to be replaced.
There is NOTHING comparable to this on the market today.
Our lantern is completely safe and non-polluting. It can be used in a closed environment as well as outdoors. There are absolutely no batteries or noxious gases.
Anyone can use it ANYWHERE.
It has a great compact design so you can take it hiking, or camping without the weight of all those heavy batteries or tanks of propane. The light output is bright and will light up your space or tent very well.
What we need and what you get:
As a start up company, the funding we hope to earn will help us greatly to enhance our production. We will apply the funds toward having molds made that would allow us to manufacture our product more cost efficiently and faster.
The funds received will allow us to have molds made. Currently, we are building the lanterns using individual components which is very time consuming. Certain key molds would result in a faster manufacturing process and thereby allow us to reduce our costs.
Our perks will allow our generous contributors to help make a difference in our responsibility to care for our planet as well as obtain our highly unique product on the ground level.
We will be shipping within 30 days as the product is being made here in the USA.
In the event we do not reach our goal, the funds received would still allow us to purchase various components in quantities to produce our lanterns more efficiently.
The Impact
Lighting is a commodity item. Everyone uses it and needs it. Our product literally "shines" in it's usefulness for camping, hiking, emergency preparedness, and supplemental lighting both indoors and outdoors. We are dedicated to making innovative, useful items that are Eco-friendly and actually needed. Our lantern will make life a little better for people in general and a lot better for our planet.
Our goal is not only to market our lantern here in the USA but future production would make the lantern available to areas of the world that would most benefit from this long lasting technology.
Risks & Challenges
We feel that because we are manufacturing the lantern here ourselves in the USA that we have much more control over the manufacturing process and not subject to some of the many challenges that result from off shore manufacturers such as late delivery, and inferior builds.
We do source a few of our components over seas that are instrumental in allowing us to build the lantern at a competitive price but as stated, all manufacturing and shipping of the final product is from Oregon in the USA.
In the unlikely event that we can't meet our shipping goals, we will absolutely keep everyone in the loop and post updates regularly. Nothing is more irritating than being left in the dark (No pun intended) about where your order is.
Other Ways You Can Help
We realize that sometimes a financial involvement may not be possible.
In that case, you can help us with your participation in social media via Indiegogo share tools.
Your generous help through receiving a perk and/or getting the word out is greatly appreciated.