iCrowdNewswire - Mar 19, 2017
Building a POC Worker Owned Screen Printing Shop
Creating the 1st People of Color, worker owned, cooperative screen printing shop in the Bay Area.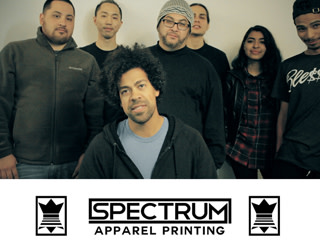 We have a very special and rare opportunity to buy the print shop that we have worked at for over 8 years. The owner is selling the shop, and will sell it to us for half the asking price. We are looking for amazing people to be a part of this special project in buying the shop, and building a People of Color owned co-op. Converting the print shop into a co-op secures the shop and has a positive impact on local community. We need your contribution now to help make this project a success.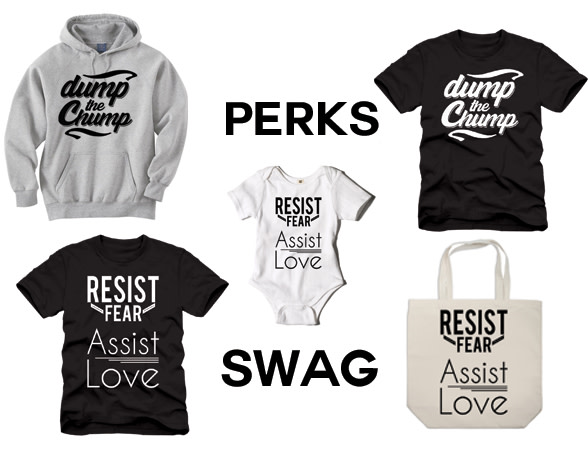 Do you know what the most democratic and sustainable work environment is? Would you believe it's a worker owned cooperative (co-op).
Who we are
We are the employees at Spectrum Apparel Printing, and we have been given a golden opportunity that cannot be passed up. The owner of our shop, due to family needs, is unfortunately closing down the shop, and selling the equipment. However, he agreed to sell the shop and equipment to us for a very discounted price, and that we would be given first priority to buy the shop. Part of our agreement was that we become a legal worker owned co-op, and that we raise the necessary funds to purchase the equipment. Well, we just became a legal co-op, and We have until April 20th to raise the money to buy the shop, otherwise we miss our opportunity.
Our screen printing shop is well established and has been around for over 8 years. We have a robust clientele, stellar web presence, a great location, and new state-of-the-art equipment. We are ready for taking on the challenge of running a screen printing shop.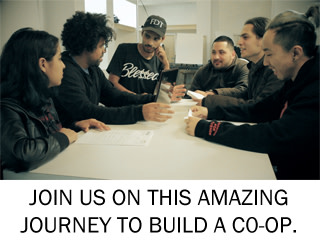 What Your Contribution Does
We are looking for amazing people to be a part of this special project. Your contribution gives us the ability to purchase the entire shop and continue its operation uninterrupted. More importantly, your contribution has a direct impact on our place of work, our lives, our families, and the communities that we are attached to.
Building a POC owned worker co-op is a big deal and has a tremendous positive impact. We need your contribution today.
Sharing is caring, and if we all share this, like Care Bears, I am sure a rainbow will appear somewhere on our body. (humor)
Background extended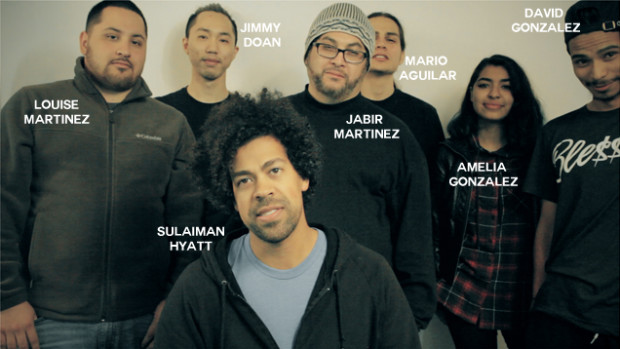 We have been working in the print shop for some time now, we're like a worker family, and because we are mix of undocumented, differently-abled, and formerly incarcerated people, we look out for each other like a family should.
Instead of letting the shop close down, and lose of source of employment and stability for our families, we all decided to form a worker owned co-op and buy the shop from our boss. Our boss was hella down for idea, and told us that he would sell us the shop for half of the total cost of what it was worth. It is very normal for Mid-sized prints shops to sell for around $140,000 – $180,000. But we are getting the shop for 58,000.
Yeah! $58,000 is a kick ass deal, considering we are getting like new equipment, a really awesome space, professional website and web presence, clientele, vendor relationships, and a creative open art space that we rent out to our local Bay Area community.
In these times of uncertainty (with Mr. 45), we can be certain that supporting this project to transform this print shop into a worker owned co-op is a definite way to secure our livelihoods, our families, and our communities.
To our activist community
This is a Black owned shop, We want to keep it POC and Black owned as a Co-op. This is direct call to action for our People, and our White allies and accomplices. Our window of opportunity to buy the shop is running out. We need your contribution now. Or help spread the word and share this kick ass video.