iCrowdNewswire - Mar 19, 2017
Believe in Her
Seeds of Africa works with women in Ethiopia to overcome poverty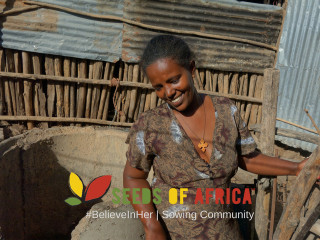 This campaign will fund our Sowing Community program that serves 150 women. Every year, 25 women take courses in heath education, literacy, and entrepreneurship. Working with our team on the ground, each woman submits a proposal to start a new business or expand an existing one. The loan, averaging $300, is repaid within 12 months and revolved back into our Sowing Community Fund for future loans. To date, we've witnessed a 50% increase in household income and 95% repayment rate.
She is a woman, she is a mother, she works hard to provide for her family. Although she lives on less than $1.25 a day, she is dedicated to overcoming poverty. This woman is more than a client, she is our partner in creating stronger and more resilient communities. We Believe in Her.
Will you Believe in Her?
Despite having an entrepreneurial spirit, women in Ethiopia, like many parts of the developing world, lack economic opportunities. Their challenges include lack of access to training and credit to start or grow a small business, making it impossible to escape chronic poverty.
Seeds of Africa focuses on a two-pronged approach to overcome poverty in communities like Adama, Ethiopia.
Seeding Education offers quality education to students, in addition to school meals, uniforms, school supplies and medical support for children starting in Pre-Kindergarten. Sowing Community works with mothers and grandmothers of our students to increase their household incomes and improve their quality of life through health education seminars, adult literacy and entrepreneurship courses, and access to credit.
Since we launched our Sowing Community program, we have witnessed how a small business loan can help women in their quest to overcome poverty and make a better life for their families. It confirmed our belief that when empowered, women can and will succeed. Today, more than 95% of participants have successfully repaid their loans in full. With your support, we can expand this program to serve 25 additional mothers of our newly enrolled students.
Join us and give the gift of opportunity.
Why give to Believe in Her?
Given over 95% of our loans are paid on time and in full, there is more opportunity than risk in lending to women.
Investing in families as a unit is the key to overcoming poverty.
Your contribution will be added to a revolving fund that supports a local business such as a small farm. Once that loan is repaid, it can fund another restaurant, convenience store, hair salon, or bakery.
She is one of many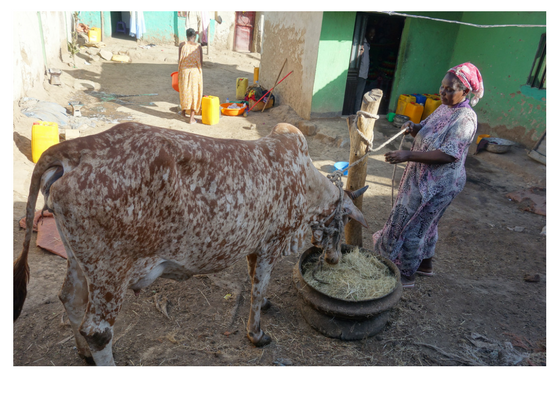 "There is a huge difference in my life. I can support my family in a sustainable way."
Chaltu | Grandmother of 4th grader Biniyam | Number of loans: 2 | Business: dairy farmer
Other ways to Believe in Her
Share the impactful stories of the women we serve via social media and email with our #BeleiveInHer hashtag. Make it a goal to share with 5 of your friends, have them share too!
Our supporters include:
Alexander Soros Foundation
Bristol-Myers Squibb Foundation
Hoffman Brothers Foundation
Leila and Mickey Straus Family Charitable Trust
Mark and Diane Simmons Charitable Fund
The George Link Jr. Charitable Trust
YellowChair Foundation
US Fund for UNICEF
The Armstrong Trust
iF Foundation
GE