iCrowdNewswire - Mar 19, 2017
Allmade. Shirts you can feel good about.
Eco-friendly t-shirts, made for a living wage, benefiting orphan care and prevention in Haiti

Allmade was founded by a group of screen printers who believe there is a better way to make a shirt.
2 billion t-shirts are produced every year, using fibers like industrial cotton, which is often grown in regions with minimal regulations—directly exposing workers and the environment to deadly pesticides and herbicides that are outlawed in the U.S.
These materials are then transported across the globe using bunker fuel, a heavy oil residue so toxic most countries won't let ships use it within 200 miles of shore.
They are then spun into yarn, knitted into fabric, and sewn into garments by workers, some of whom are children, in sweatshop conditions, for a wage that does not allow them to meet even their most basic needs. In countries like Haiti, this translates to an increase in orphans, many of whom's parents were forced to give them up because they couldn't afford to care for them.
All of which allows a handful of large manufacturers to sell the blank garments at a low, wholesale rate to screen printers, who then sell t-shirts with printed designs to consumers.
The increased cost of sustainable materials often prevents screen printers from offering better choices to their customers, many of whom are unknowledgeable about the conditions under which their shirts are made—resulting in a pattern of exploitative production.
At Allmade, we've decided it's time to change the pattern. And we need your help.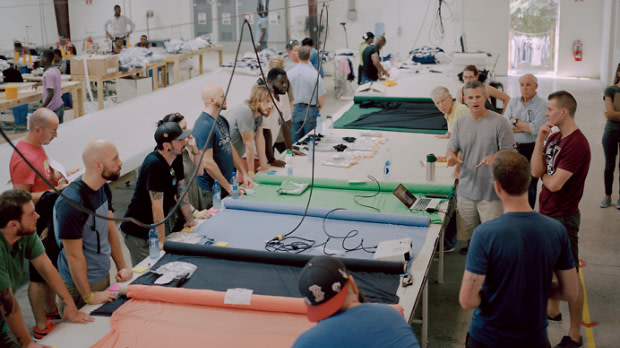 Founded by Ryonet, a leading distributor of screen printing equipment and supplies, and ten leading screen printing shops—Allmade believes there is a better way to make a shirt.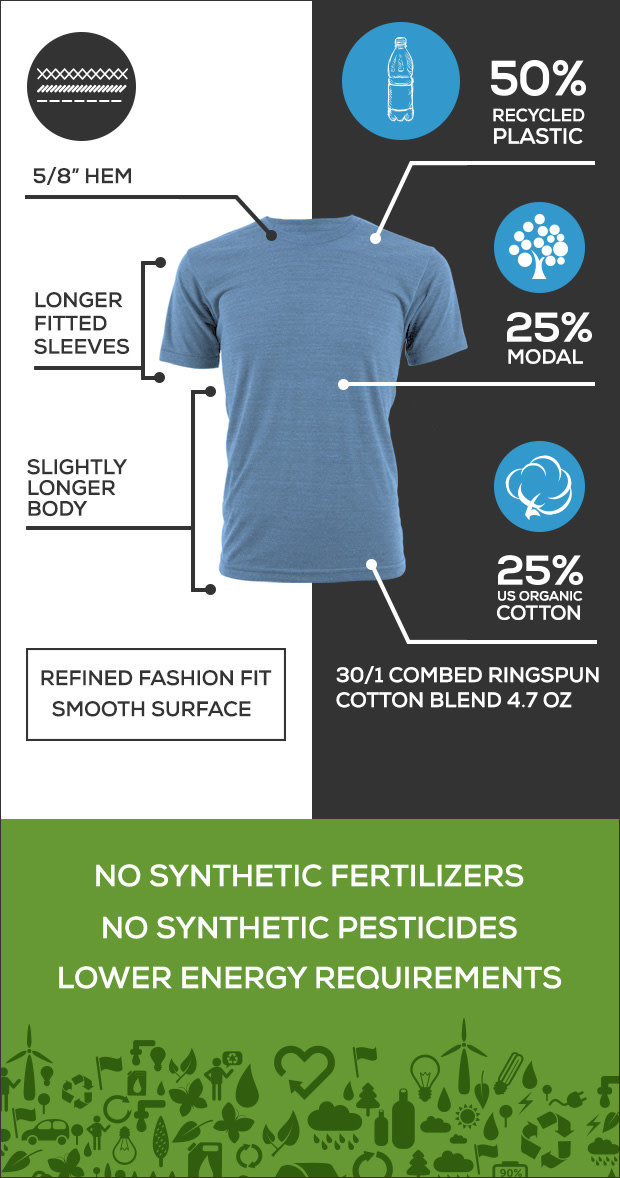 We are launching a new t-shirt line that is:
Made from sustainable natural fibers & recycled bottles.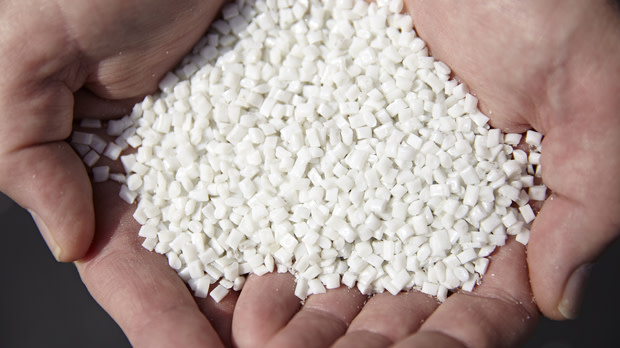 Our tri-blend shirts are constructed of organic, U.S. cotton; polyester produced from recycled plastic bottles (3 bottles per tri-blend shirt that never make it to a landfill); and modal, a fiber from sustainably-farmed beech trees. Our cotton is grown in Texas, and spun, knitted, dyed and finished in the Carolinas, funding American jobs and reducing shipping pollution.
Made in Haiti, for a living wage that keeps families together.
We've partnered with the Global Orphan Project to create dignified living-wage jobs at their GOEX production facility—paying Haitian makers 5x the typical wage to cut and sew Allmade shirts. Many of these workers will be graduates from a new transition program designed to enable orphans who are aging out of the system for success, giving them valuable life and job skills.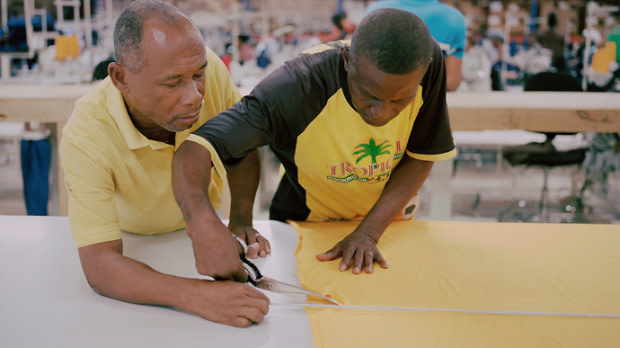 Made to give screen printers, and consumers, a better choice for a better shirt.
We're putting our collective expertise and purchasing power to work, educating the market, while offering screen printers and consumers a better option. Our high-quality blank t-shirts are produced at a competitive price, making it easier to make a socially and environmentally-kind choice.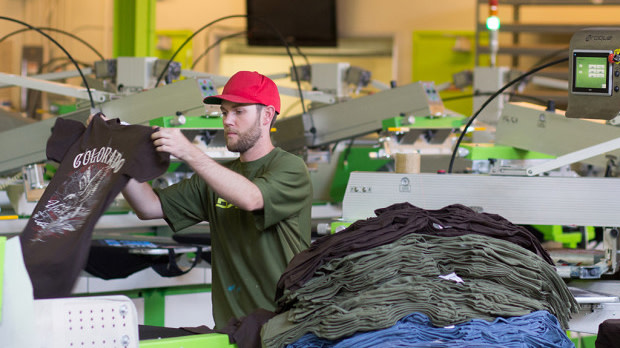 We are looking to raise capital to purchase materials, and fund the initial production run. Your backing will directly contribute to the creation of new jobs in the U.S. and at the Allmade/GOEX factory in Haiti, supporting living wages that keep families together, and programs that care for orphans.
More importantly, it will help us change the pattern of exploitative garment manufacturing, creating consumer demand for shirts that feel better to buy and to wear.
Each shirt you buy will: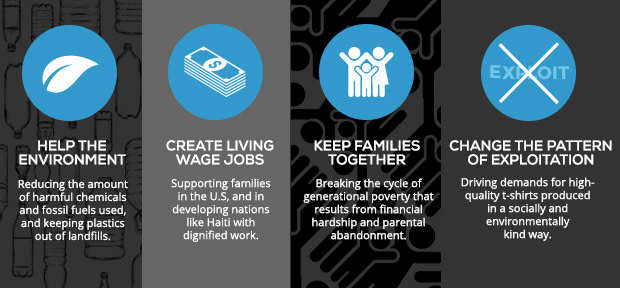 Together, we can make it better.

There are a number of ways you can help Allmade change the pattern. We're offering perks in the following categories.
Blank Allmade T-Shirts
With over 100 years' screen printing experience on the Allmade founder's team, we made sure our shirts are the perfect blank canvas for designers, but they also stand on their own. Make your own statement in 100% organic cotton or our soft, luxurious tri-blend, or get one of each!
We will contact you when the campaign closes to collect your size and color preference.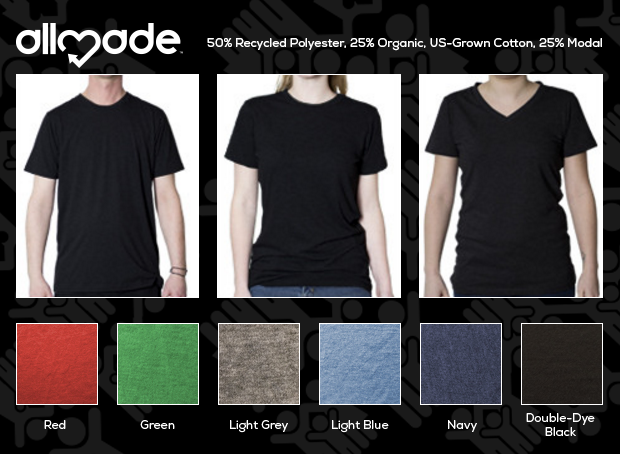 Limited Edition Designs
Screen printed by one of the Allmade founding shops, these designs are only available as Indiegogo perks. Printed on our recycled poly/organic cotton/modal tri-blend shirts, we will release a new design each week in limited quantities. Wear a piece of history!
See the Updates section for this week's design!
Shirt color is set. We will contact you when the campaign closes to collect your size.
Allmade Screen Printer Perks
We want to provide like-minded screen printing professionals an environmentally and socially conscious option they can pass along to their customers, and a way to join the movement and help change the pattern of exploitative garment manufacturing.
Screen printers can order a sample pack of all our cuts and colors, or sign up for the Early Adopter program and get early access to Allmade inventory.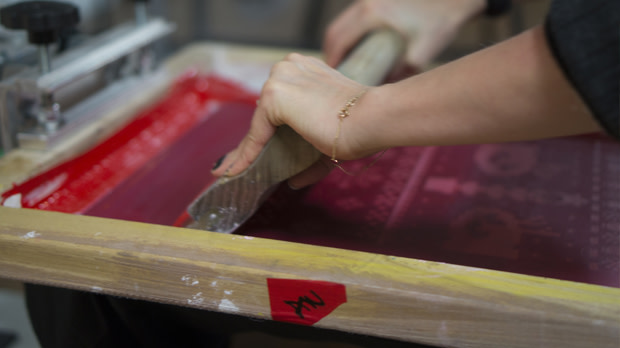 Allmade Experience Perks
Step into the world of screen printing and apparel manufacturing with one of our unique travel and education perks. Learn to screen print at one of our Screen Print Experience classes nationwide, or join a founding partner in their shop for a day.
Travel to South Carolina and tour the facilities where our raw materials are spun into yarn and woven into fabric. Or go all-in and join the Allmade team on one of our trips to Haiti, where you will see first-hand the good work The Go Project is doing with garment workers and orphans.
Name An Allmade Color!
Eternalize yourself, your company, or your brand by naming one of our shirt colors. Only six colors available, and once they've been named they're gone.


The GO Project is a non-profit global organization that contributes 100% of their donations to orphan prevention and care programs in impoverished regions.
Children in countries like Haiti, where the average worker earns a mere $3/day to support a family of 8, are at a high-risk of becoming economic orphans. The typical orphan in Haiti is not without parents, but rather without parents who can afford to care for their most basic needs—food, shelter, clothing, education, and basic healthcare.
The GO Project is fighting this cycle, with:
Orphan Prevention Programs
The GO Project's Haitian facility, GOEX, where Allmade shirts are produced, is among a number of businesses and ventures they've developed to create dignified work that keeps families together. 100% of GOEX's profits are dedicated to orphan care.
Orphan Care Programs
The GO Project provides orphan care in 20 countries around the world, including Haiti, working with local churches to ensure their most important needs are met, and they are enabled with tools for success within their own communities.
Transition Programs
The GO Project recently launched the GO Transition Academy to give orphans between 18-24 (who have aged out of the system) valuable life and vocational skills for a successful transition into adulthood. Many of the makers producing Allmade shirts will be participants of this new, two-year program.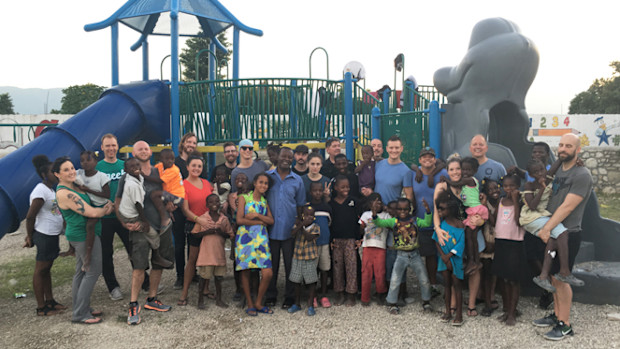 Allmade's founding partners are in a unique position to drive awareness and interest for their own product. A screen printing supplier and ten leading screen printers across the country, we purchase hundreds of thousands of t-shirts annually to sell to printers as blank canvases, or to customers as printed shirts.
We also have a unique ability to influence the apparel marketplace, by suggesting a socially and environmentally conscious alternative to our customers – who often are unaware of the exploitative nature of t-shirt manufacturing.
Twenty minutes on Google will teach you everything you need to know about the environmental damage done by cotton, plastic, and the profit-first practices of the apparel industry. But the Allmade story starts when we traveled to Haiti together.
We experienced first-hand the economic and environmental devastation endured by garment workers and realized what a positive impact we could have by creating dignified living wage jobs that empower the proud people of Haiti to take care of themselves and their families.
We returned wholly committed to breaking the cycle of poverty and child abandonment in Haiti while reducing our industry's impact on the environment. We will do this first by making high quality, fashionable shirts that are a pleasure to print on and wear, and then by leveraging our industry influence to make Allmade a brand consumers ask for by name.