iCrowdNewswire - Mar 17, 2017
Miro: Portable Musical and Video Entertainment
Bring together digital entertainment into one smart compact unit with immersive sound performance.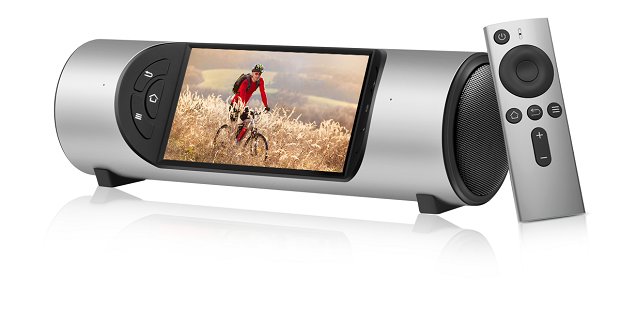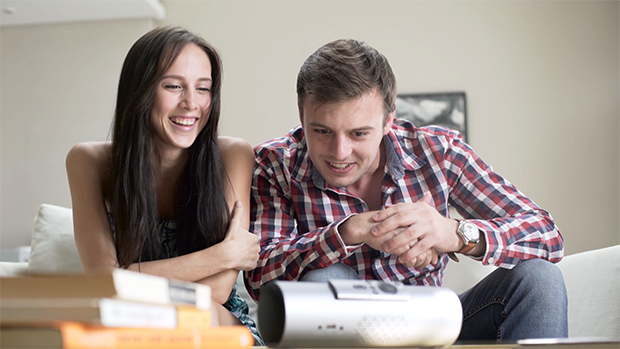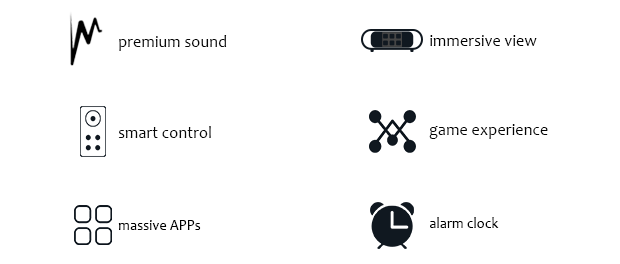 The Miro speaker by Zbinno brings together clean sound with clean visuals for a unique experience. Interesting Engineering

The Miro by Zbinno smart media center is one of the most interesting gadgets you can find. ​Gizmochina

Miro is an interesting concept, not only because the scale of features that Zbinno – the company behind the Indiegogo campaign for this product – has tried to pack into a product sized a little smaller than a Subway sandwich, but also because it might be a glimpse into the future of controling your home hi-fi. WHATHIFI

Miro is the ultimate smart media center that offers a fascinating home theater experience. PRWeb

Boasting a richer, brighter, more detailed view when compared with screens under the same dimensions.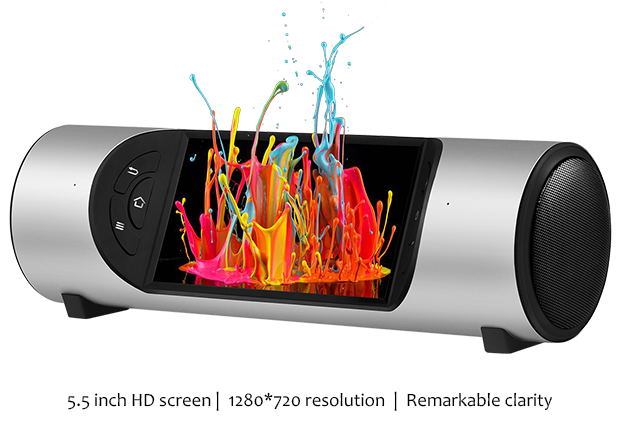 To support wide color, for even more vibrant greens and reds. This ensures truer-to-life pictures with realistically vivid details, essential for graphic design, color grading, and editing.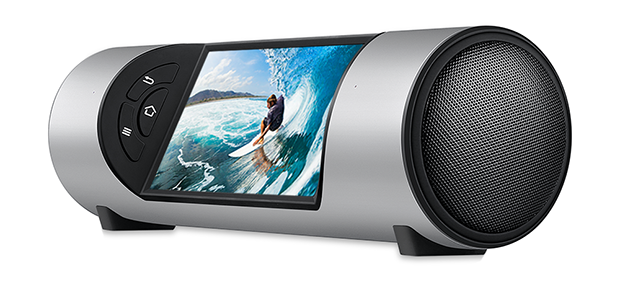 178° viewing angle
All the colors stay true and clear no matter which way you're looking at the screen.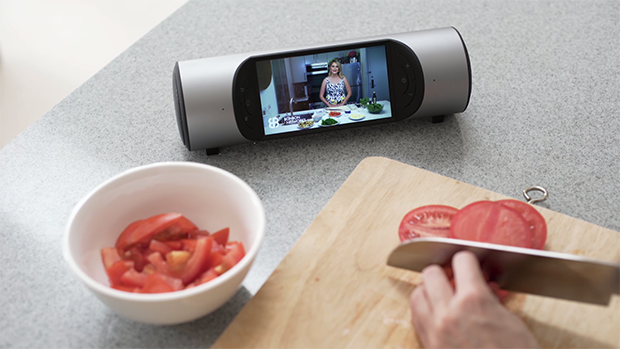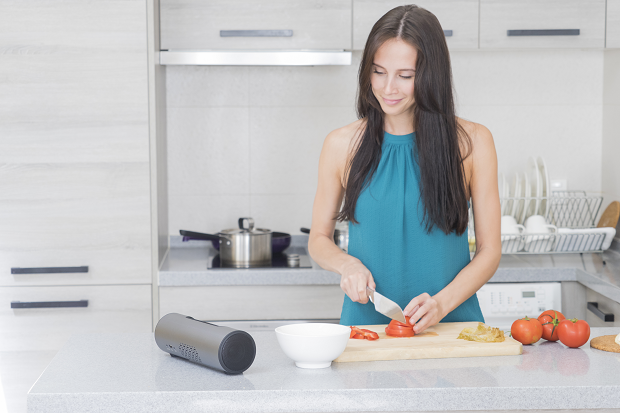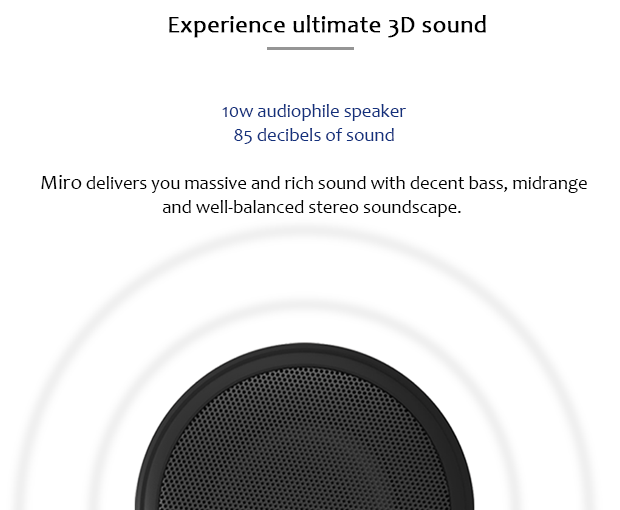 Built-in 1¾ inch medium-high frequency driver,
the Craft carries crystal clear euphony.
Dual speaker system.
The dual driver two frequency package, combines a separated Craft and Base design providing a crisp and rich harmony.
The unique configuration rewards the listener with more clarity on treble, more depth in bass and helps preserve the acoustic essence of different music genres.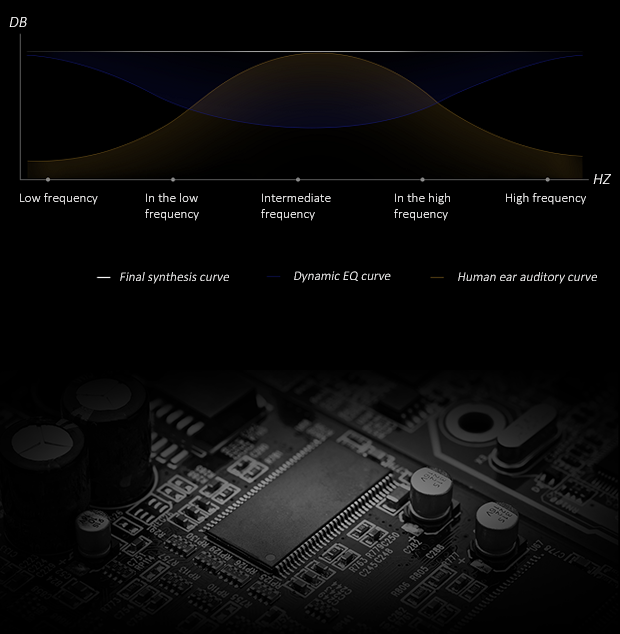 Loss-free Bluetooth audio transmission
Low transmission latency, superb fault tolerance against compression, high quality Bluetooth audio.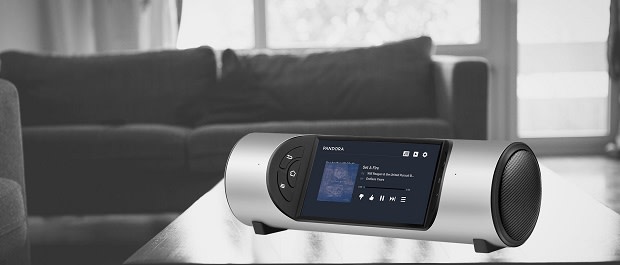 Home's stereo system has been recognized as large space occupying objects go with wires and controlled by remote controller which is often buried in piles of things and difficult to find out. Miro disrupts that.
Crafted into a sleek design with a satin alloy body, Miro brings you songs, movies, TV shows and many more APPs for exploration.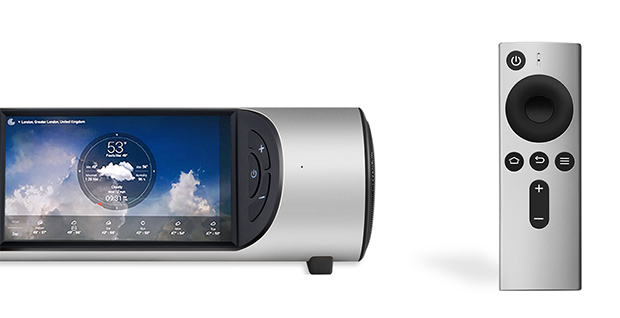 Magnetic snap-on Bluetooth remote makes it easy to manage whenever you go.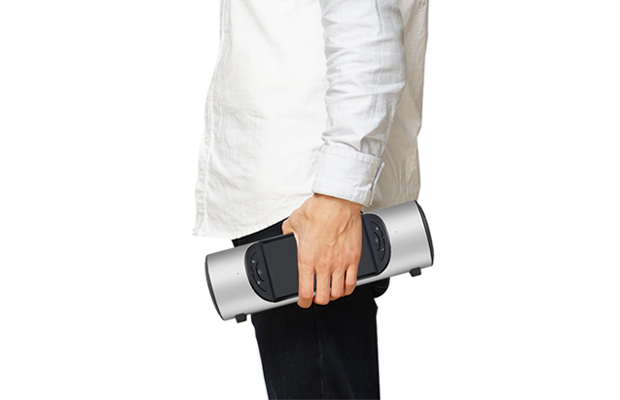 Entertainment anytime, anywhere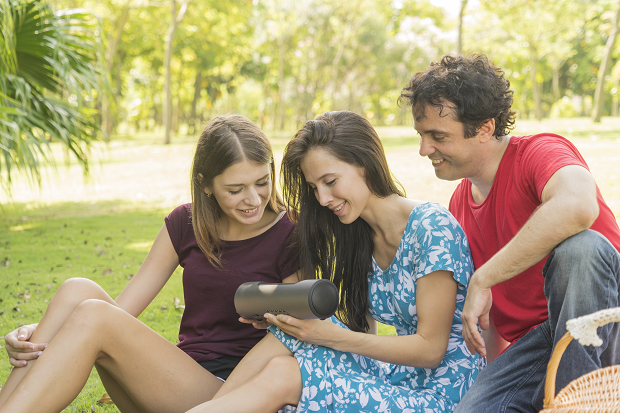 Miro supports 3 control modes to enable the most smooth and flexible experience.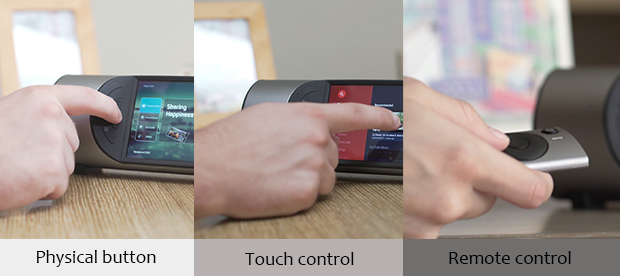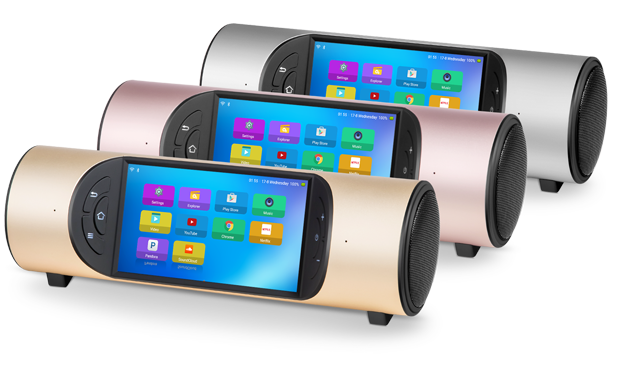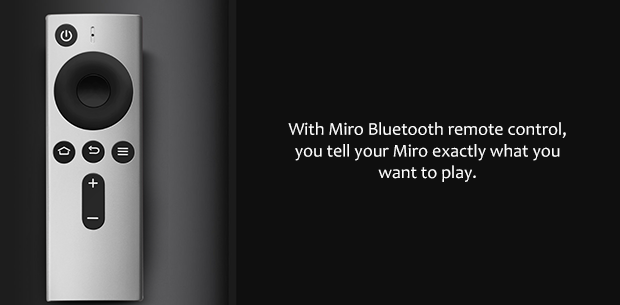 Select, change, and navigate your music and volume effortlessly from anywhere in your room with 10 meters Bluetooth transmission distance.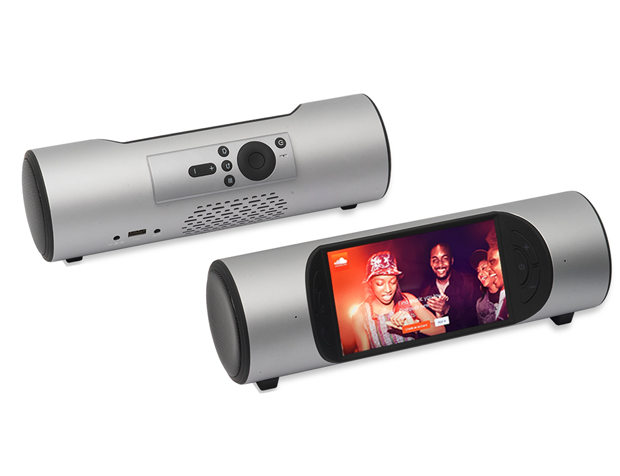 Snap-on magnetic control to avoid loss and ease preservation

Your favorite entertainment APPs are here, follow YouTube channels, get latest episodes on Netflix, explore a wealth of tracks on Spotify and many more in Pandora Box and Google Play.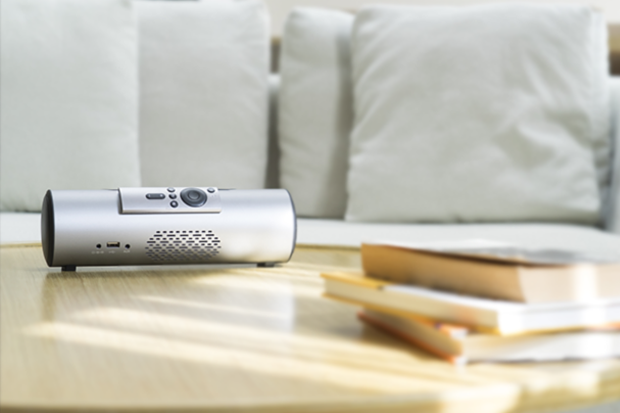 custom-designed to facilitate your entire music life

Perfect device for emotional connection. Use Miro to see and talk to the one you care or make business conference while you're cooking, reading or enjoying the cup of tea.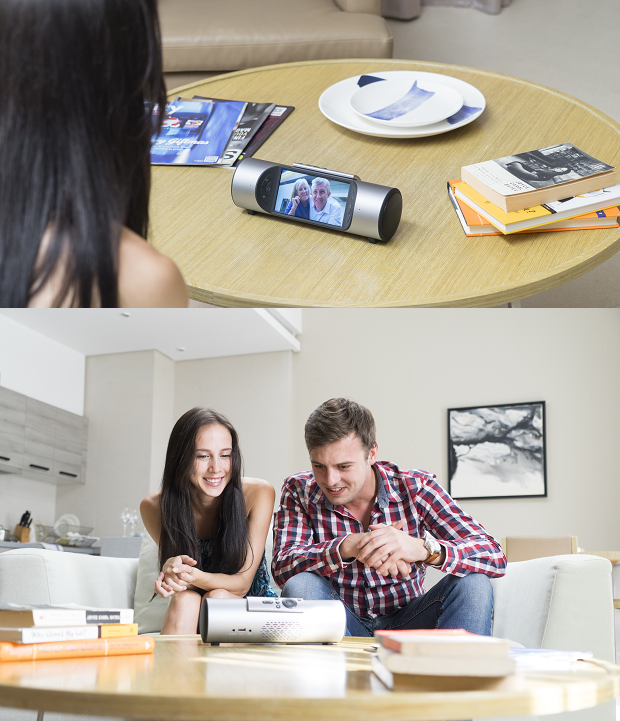 Play hundreds of funny games with unprecedented amazing experience.


When WiFi is not available, you can share hotspot from mobile phones, even extend entertaining from pre-stored movies/music.
How it works?
Open the hotspot on your phone
Turn on WIFI on Miro
Connect the hotspot
Explore freely online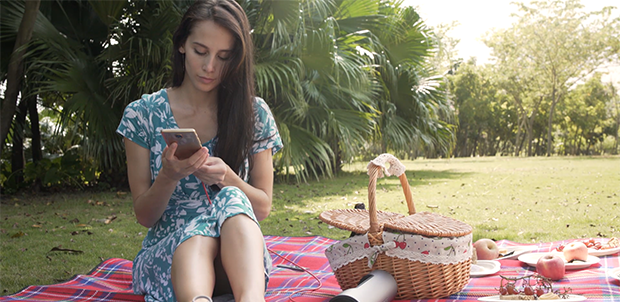 Internal battery: 7.4V 4500mAh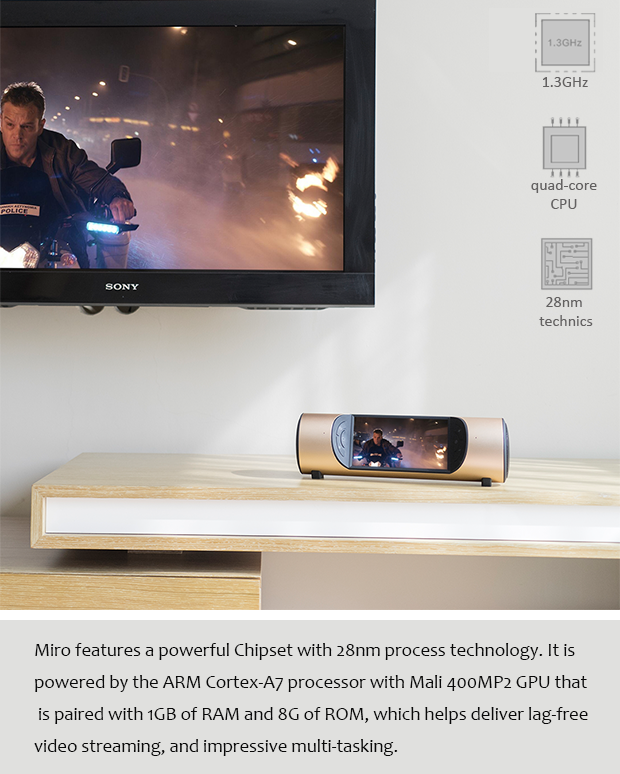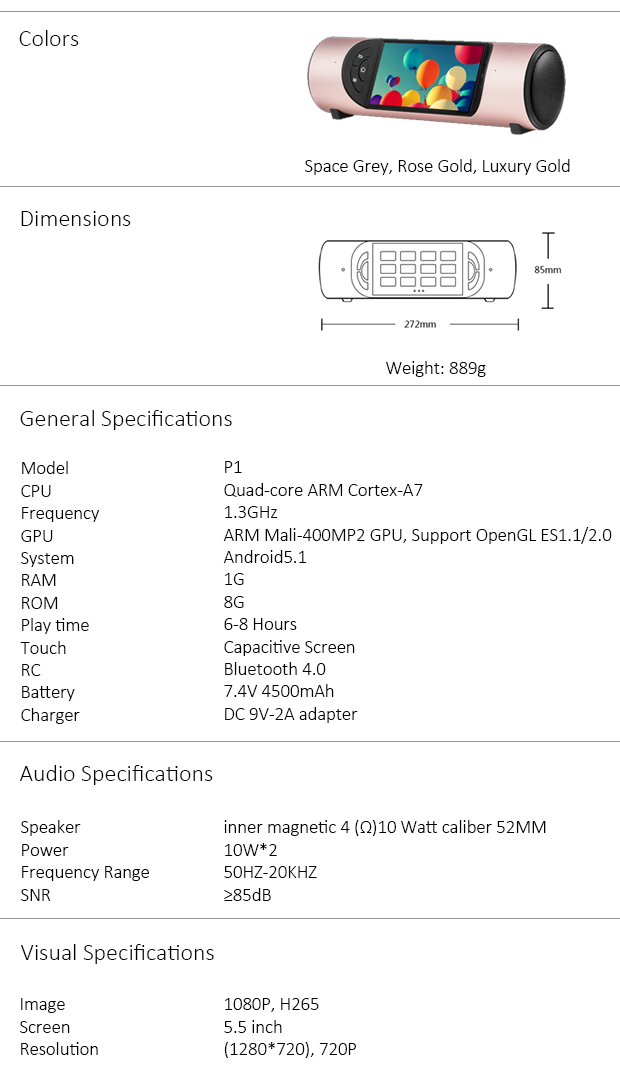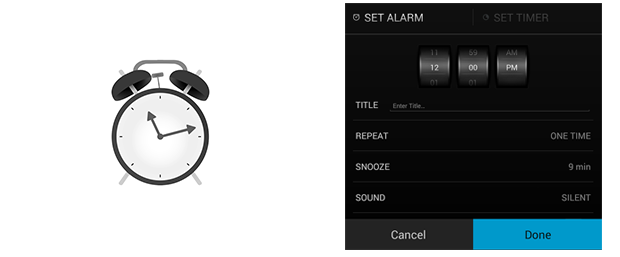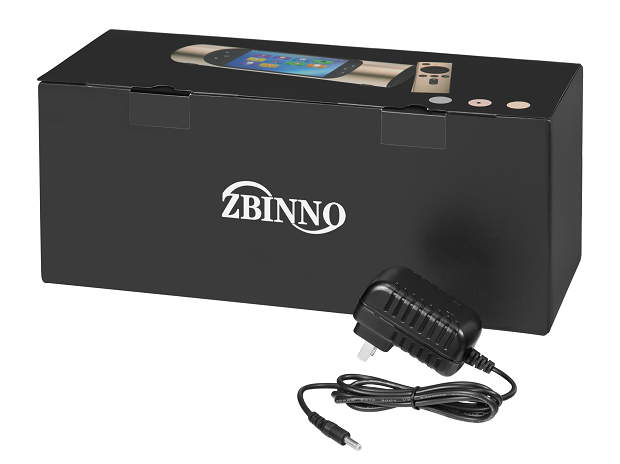 Founded in 2012, a group of designers, geeks and audio professionals joined together to become the ZBINNO team. Miro was created because we want consumers to enjoy themselves in smart entertainment without compromising on sound/video quality. It aims to bring the authentic happiness back to us by giving it freedom to go. So we made it elegant, powerful, colorful and possible anywhere. This is Miro, one product, in your hands, on the go.
The market today is flooded with uneven quality of products, Bluetooth speaker, WiFi speaker, TV box, projector, tablet. People in search of the optimal media experience were busy with multi devices, and often got tethered to a very specific room if they want connected enjoyment of stereo sound. In many cases, the result is either sacrificing time and money on different gadgets, or stuck indoors for fair movie audio immersion. We miss the importance of entertainment: freedom. We want to bring it back.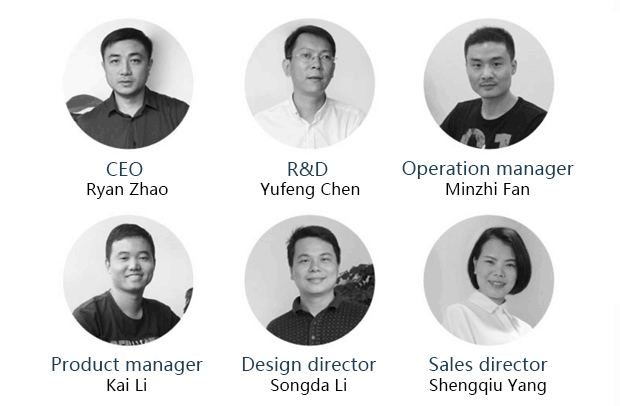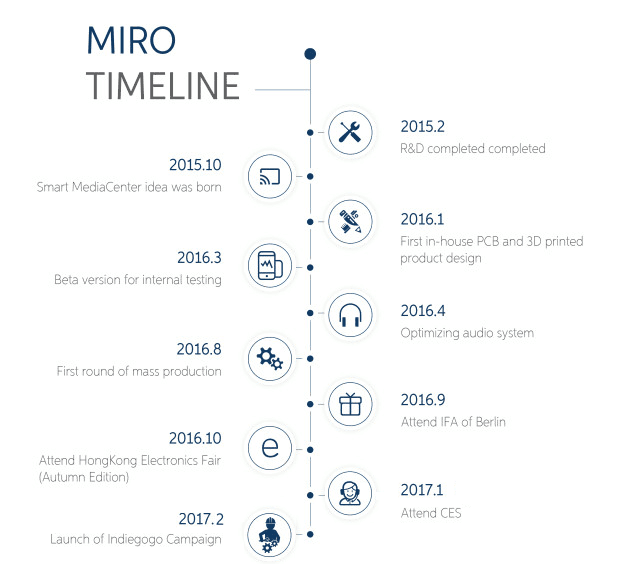 Miro is in production, and we guarantee to ship March 2017.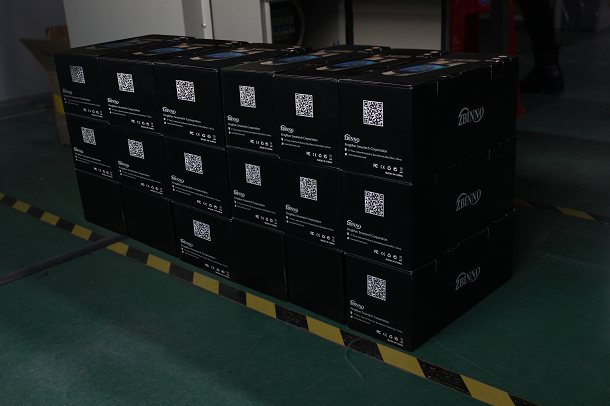 Packaging

Sharing is caring. We need your help to let your friends know about the campaign. Please take a minute to click one of the buttons to do it!




Feel free to download any material from: Media kit, Indiegogo images, high-def images.

Please contact [email protected] with further questions or requests.
Q:What's in the box?
A:
Miro
Remote Control
DC Power Adapter
User Guide
Guarantee Card
Q: What colors do you offer?
A: We offer space gray,gold and rose gold. We would love to hear your thoughts on what color to offer next!
Q: What is the weight of Miro?
A: 0.78KG excluding packaging.
Q: How to connect the WIFI?
A: Click "Network Settings" in setting function , find and enter the password to connect what WIFI you need.
Q: How to connect BLUETOOTH?
A: Turn on "Bluetooth",meanwhile press Menu & Home button to send signals,then you search "Smart MedieCenter", click "Smart MedieCenter" into paring mode until connected.
Q: What is the battery life?
A: Up to 8 hours.
Q: How long does it take to get a full battery charge?
A: 1 and a half hours.
Q: Is it a warranty for Miro?
A: Yes, 365 days.
Q: Does it works in other languages rather than English?
A: Yes, Chinese.
Q: Does it play your own music on your cell phone?
A: Yes, you can use airplay function to play your own music on your cell phone.
Q: Can DC Power Adapter run on 100 to 240 Volts?
A: Yes, it can.