iCrowdNewswire - Mar 16, 2017
My first artist residency in Budapest.
Hi, I'm Gawie a South African artist. Help me get to Budapest in exchange for some art.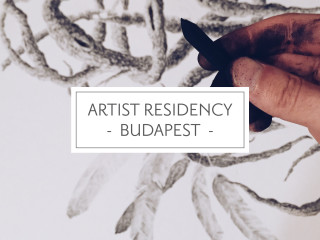 I have been fortunate enough to be selected as one of six international artists to attend the prestigious Budapest Art Factory Artist Residency in the culturally rich city of Budapest. The residency runs for 6 months, starting from the 1st of May. Unfortunately the reality of a struggling artist is real and it may mean that I miss out on this immense growing and learning opportunity, unless I can secure funding.
Hi I'm Gawie, a 28-year old South African artist raising money for an international residency.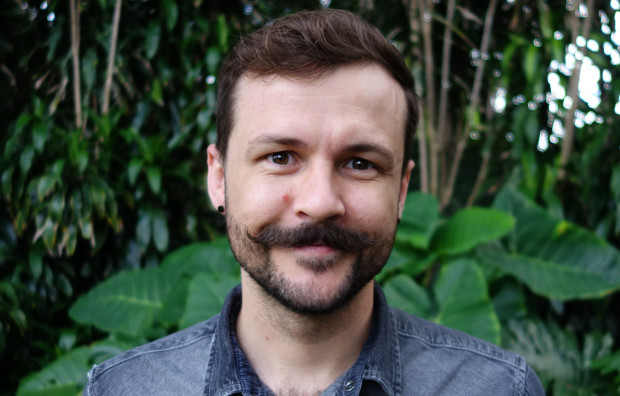 (Above: That's me)
For those who don't know me, in 2013 I quit my full time job as an illustrator to pursue my passion as a full-time artist and I've worked my ass off every day since. I've exhibited nationally and internationally and I'm busy working on my second solo exhibition.
My work (usually in ink or charcoal) is an exploration my own identity and my understanding of myself in relation to nature and memory. I draw inspiration from my natural surroundings and
I was selected as one of 6 international artists to attend the prestigious Budapest art factory residency in Hungary. I'll also be the first South African artist to attend. How cool is that?
Budapest Art Factory is a registered NGO. Unfortunately they don't cover any of the costs and I will miss out on this immense growing and learning opportunity, unless I can secure sponsorship from those who support the arts, like yourself.
Working from my tiny apartment, I have always been restricted by size but this residency will be the first time I will have my own space. I will be given a studio space of 60m2, which means I will have an unrestricted work environment where I can create larger scale artworks and finally experiment and develop my knowledge of sculpture and large scale drawings.
I'm also extremely excited to see how the surroundings in Budapest will affect my work. I also plan to further my connection to nature by creating my own inks from surrounding flora.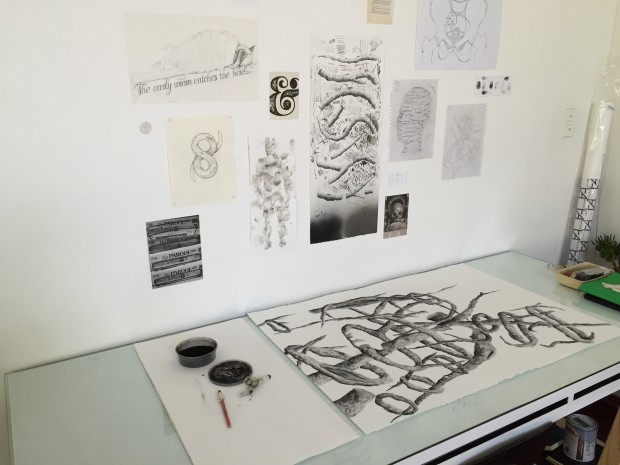 (Above: The tiny studio space in my lounge)
Wondering where your money will be going to? Here's a budget breakdown.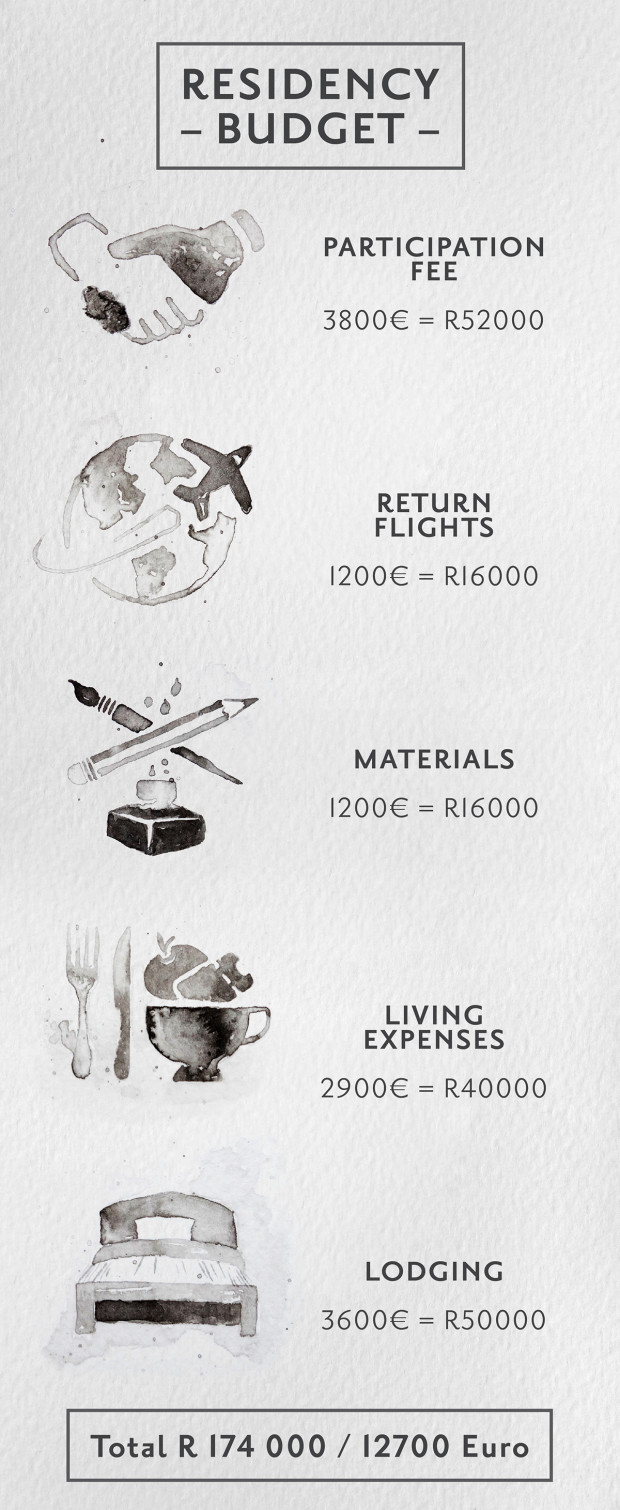 Your support will allow me to go on this artist residency where I will create a new body of work in preparation of my second solo exhibition at Rust-enVrede Gallery opening on the 14th of November 2017 .
Here is what you will receive in exchange for some art.
$20 Exhibition Acknowledgement
$25 Hand written thank you note
$40 Original tiny drawing
Seedling series 1-100
Ink on Fabriano paper
10cm x 12.5cm
2017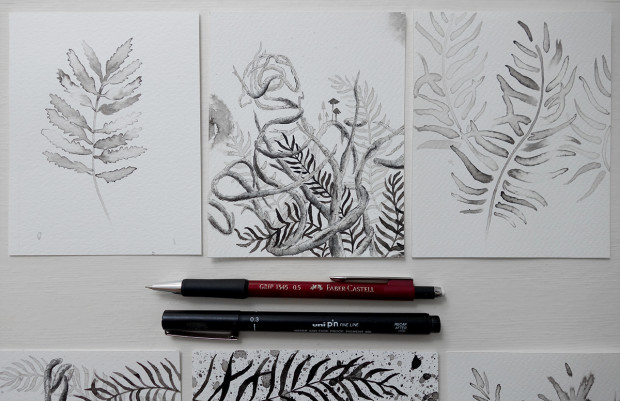 $70
Breathe
Silkscreen (Colours may vary. Each one will be unique)
Ink on Fabriano paper
21cm x 30cm
2017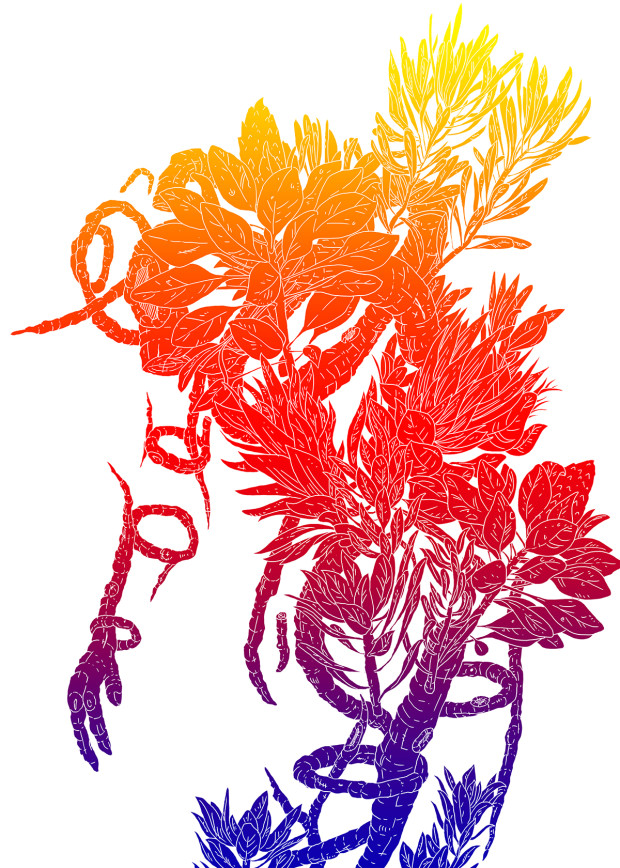 $100 (Original drawing)
Untitled Seedlings 1-30
Ink on Fabriano paper
20cm x 12.5cm
2016-2017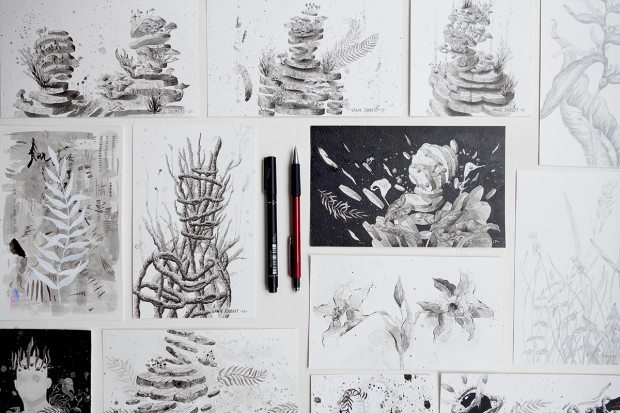 $350
"Plume revised"
Cyanotype on Fabriano paper
50cm x 70cm
Edition: /5
2016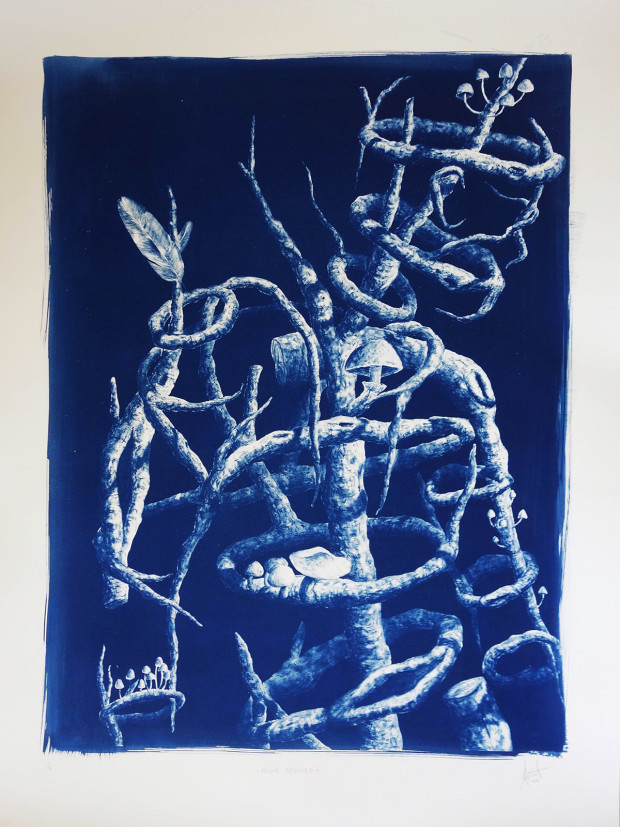 $500
"Limbo"
Ink on Fabriano paper ​
47cm x 30cm
2016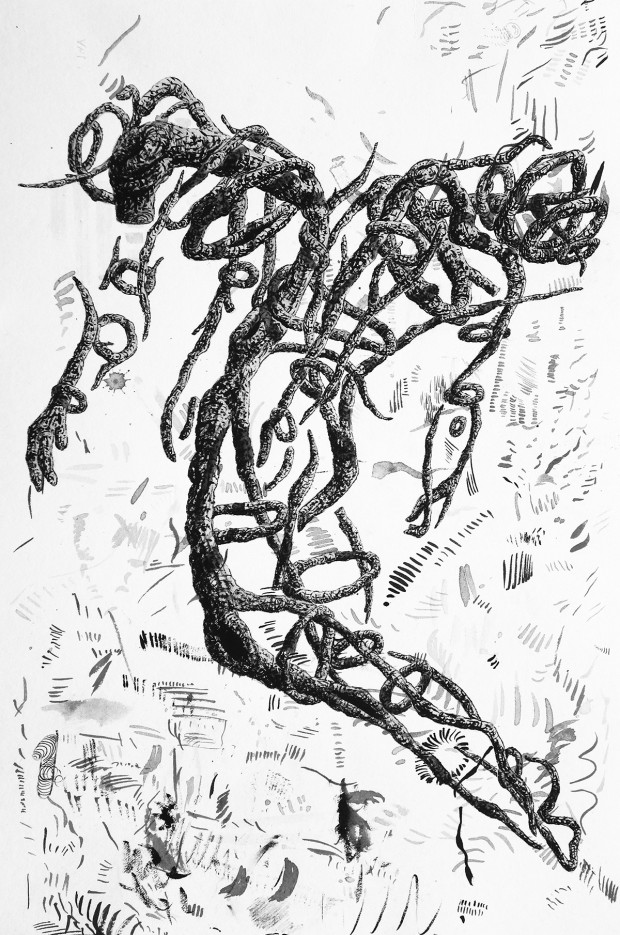 Whether I barely meet my goal, or get twice as much, I hope that you'll come to realise that I am highly appreciative to anyone and everyone who has taken the time out of their day to browse this page. If you are financially unable to give, or just want to help me achieve my goal, please help spread the word.
Thank you!
Gawie Joubert