iCrowdNewswire - Mar 15, 2017
Preventing Asylum Seeker Suicide
We are helping caseworkers save the lives of vulnerable asylum seekers by creating a suicide prevention education program. Australian Red Cross and UniSA will boost all donations by an extra 40%*.
Suicide is the leading cause of premature death for people seeking asylum in Australia.
I am Professor Nicholas Procter, Chair of Mental Health Nursing at the University of South Australia and one of Australia's leading experts in the field of asylum seeker mental health.
Every day we hear news reports about people seeking asylum. Yet few people are aware that the suicide rates of people on temporary visas seeking refugee status in Australia is rapidly rising. In fact suicide is now the leading cause of premature death in this vulnerable group.
"They kill with cotton"
Days before a young Afghan man took his life he spoke these words to his solicitor. It is a Hazara phrase that means to 'kill someone slowly'. I am sharing this with you, as the message he left behind highlights the excruciating pain and despair that comes from uncertainty after people flee their homelands and seek asylum.
At the University of South Australia my team and I are doing all that we can to use research and education to help bring comfort to those who need it and help change this reality.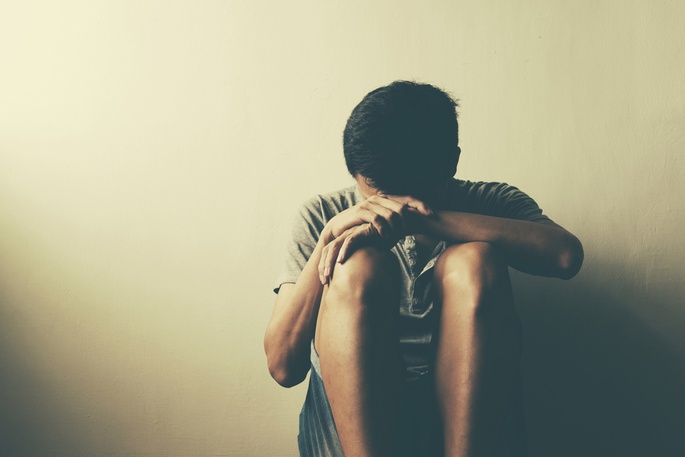 Many asylum seekers have already lived through unimaginable trauma
They are then under significant psychological strain waiting for years to have their claims for refugee protection assessed. On top of fearing for their loved ones left behind, many continue to face isolating challenges such as prolonged and indefinite uncertainty, feelings of not belonging, language and cultural challenges. Sadly, many asylum seekers believe they are a burden to themselves and to others.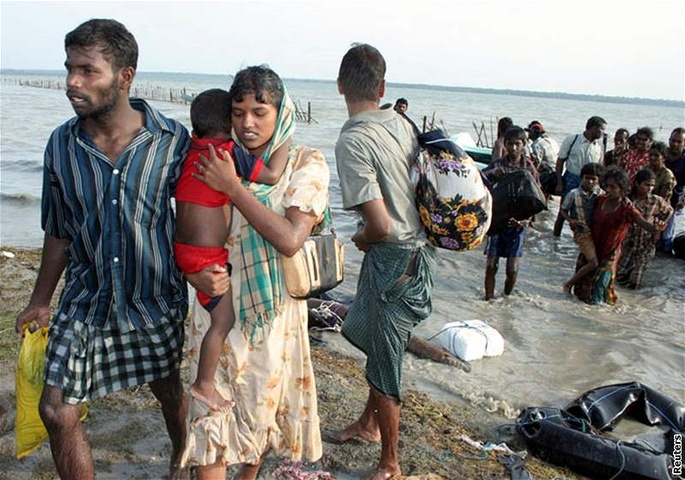 Globally, we are facing challenging times ahead with more than 60 million people currently reportedly displaced from their home countries. Closer to home, the United Nations refugee agency's most senior protection official recently warned Australia is facing a 'social time bomb' over the failure to process and integrate around 30,000 asylum seekers living in the community who arrived between 2012-2013. They have been essentially left in limbo.
Together we can prevent the loss of life
Currently, there is no local or national suicide prevention intervention strategy specifically addressing the needs of asylum seekers or the people supporting them in the Australian community.
NGO Caseworkers and community leaders spend considerable time with asylum seekers on immigration, practical and personal needs, and they play a vital role in preventing potential suicide. It is therefore vital that we provide effective evidence based training and tools to help these Caseworkers and others to effectively understand and respond to the mental health needs of vulnerable asylum seekers.
The loss or fear of losing a client to suicide is one of the most stressful events a health or human service worker will experience. It can also lead to a reluctance or unwillingness to work with suicidal individuals.
It is critical that work is urgently done to increase the knowledge, confidence and competence of NGO Caseworkers and community leaders who support asylum seekers in suicidal states.

Image credit: Barat Ali Batoor
How your donation will help
With your support, we will design, implement and evaluate an evidence based suicide prevention educational program to improve the knowledge, confidence and competence of NGO Caseworkers and community leaders when responding to suicidal asylum seekers.
The funds raised will allow the University of South Australia to employ additional researchers to undertake a systematic review of evidence to determine the key warning signs of suicide for this group and give this knowledge to NGO Caseworkers and others for use at the point of care.
The more money we raise, the more NGOs around Australia we can meet with and further educate to prevent the loss of life.
*Your dollar will go further! Australian Red Cross and the University of South Australia have each committed to boosting all funds raised by an extra 20% – but only if we reach our target. That's an extra 40c for every dollar given, so please get behind this campaign, donate and share with your friends.
Who we are
Professor Nicholas Procter RN, MBA, PhD is Chair: Mental Health Nursing and leader of the Mental Health and Substance Use Research Group, Sansom Institute for Health Research at the University of South Australia. He is an internationally recognised expert in asylum seeker mental health and suicide prevention education.
The University of South Australia is a deductable gift recipient. All donations over $2 are tax deductible depending on your personal circumstances.
To find out more about UniSA's crowdfunding campaign, visit: www.unisa.edu.au/crowdfunding and to join the conversation use #unisacrowdfunding.
If you or anyone you know needs help please contact
University of South Australia