iCrowdNewswire - Mar 15, 2017
Permaculture for all — Aboriginal youth and one more brother!
This campaign was so successful in funding Nathan, 22 and his brother Kye,19, to do a 13 day Permaculture Design Course, they are inspired to include their younger adopted brother Lachlan, 17.

Nathan is holding his painting called Reconciling Duality — about the unconditional love of the Aboriginal and non-Aboriginal parts of himself. Nathan, young NAIDOC person of the year in 2016, said he believes that his purpose in this life is about unconditional love of all. It is clear to me that this is how this beautiful family lives.
Lachlan (pictured far right next to Mum — Aunty Melissa) is Nathan and Kye's non-Aboriginal brother that they took in — he was living in a place that wasn't healthy or safe. Both of Lachlan's parents passed away — his father just two years ago. Lachlan is currently not at school, but hopes to finish Year 12 at another school. He is senstive with an awesome sense of humour — yes the Bega Valley is beautiful because of the mountains and the sea — and because of Lachlan :)
Lachlan says: 'I want to study land and nature stewardship — my goal is to become one with the land and its animals. My passion for this area comes from my childhood, always spending time in the bush by myself and learning about nature off my father. Having that knowledge passed down to me has inspired me to become something with it.
After the permaculture course, I want to take my newly found knowledge and spread it through the community whether it's something as simple as getting someone to stop littering or as large as setting up an animal clinic, as long as I can make a difference.'
See the course information here: http://permaculturedesign.com.au/events/permaculture-design-course-april-2017/
The brothers have grown veggies and fruit in their small front yard in their social housing place and have dreams about doing more on bigger pieces of land with their extended family and community.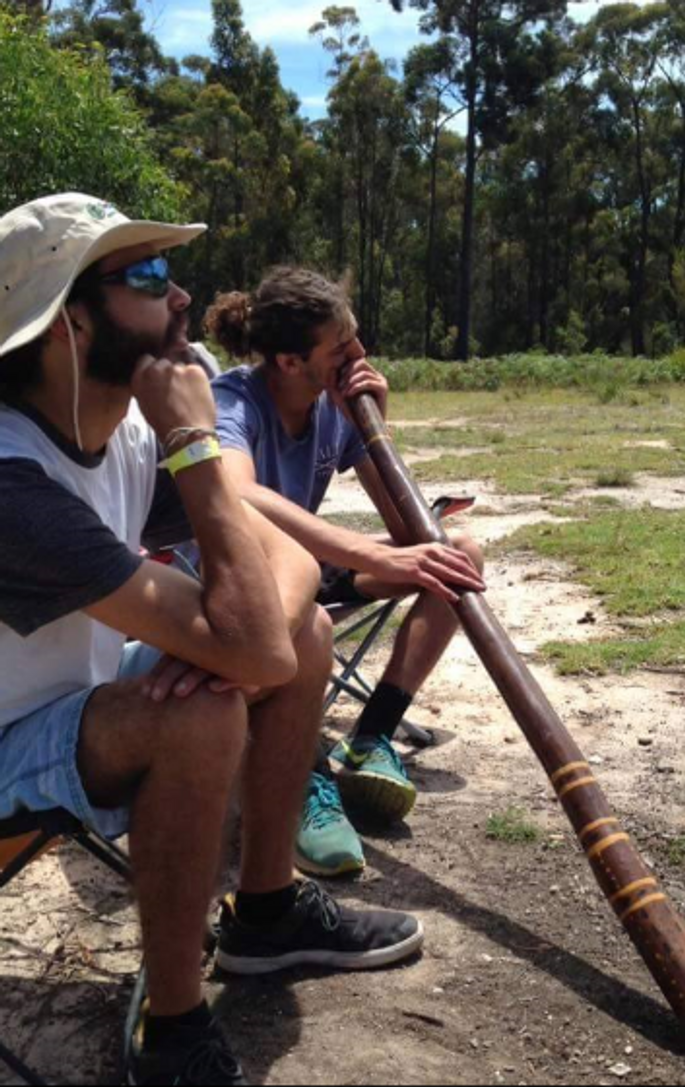 The brothers love the outdoors and their life enriching culture of abundance. There's something that tells me that permaculture comes from Aboriginal culture…
But there's a problem
There have been limited appropriate education options in this regional area at high school or beyond for these wise, creative and practical young men.
Financially it's tough — their Mum has chronic back pain and other medical issues and they struggle to pay for food and bills. The family sometimes have up to three additional boys who have had troubles at home or are experiencing homelessness that they are supporting.
Here's what we're doing about it
We can help fund one more brother so the three can follow their dream of doing this permaculture course. They are inspirational community leaders so their knowledge, skills and energy will spread to others.
You can join us
$1000 each will go to each brother to help fund the course cost — we are getting the reduced rate thank you John and Sharon Champagne at Brogo Permaculture Gardens! You have already funded Nathan and Kye the additional $300 each they need to pay for camping and most food at The Crossing where the course will be held. This extra money is what inspired Kye (pictured above on didgeridoo) with the idea to give it to Lachlan to help him into the course!
Lachlan doesn't have capacity to raise the money himself. Each person will still need to find another few hundred dollars to pay for accomodation and food on the course — Nathan is a casual youth worker and artist with pieces to sell and Kye's job agency may contribute.
We need to raise a total of $3,600 to cover course fees and The Crossing accommodation fee. This will leave just $300 that the brothers will need to source themselves to cover all of their accommodation. Any more will be a bonus for them to cover some meals. Please contribute as small as you can, or as large as you feel.
And here's some amazing perks for supporting us that you can't live without
For another lucky gifter, some soul nourishment — an art or craft gift for you! Created by Nathan. If you are local, that could be didgeridoo sound healing.
I just bought the canvas replica of Reconciling Duality (pictured top left) that has enabled Nathan to make more prints — Nathan is happy to sell you one if you're interested. Let us know. He has other beautiful prints to sell too. Like the one about spirit… :)