iCrowdNewswire - Oct 19, 2016
LuLaRoe with Casey Bradley
Let's get comfortable, look fantastic and take on the world with colorful and unique clothing!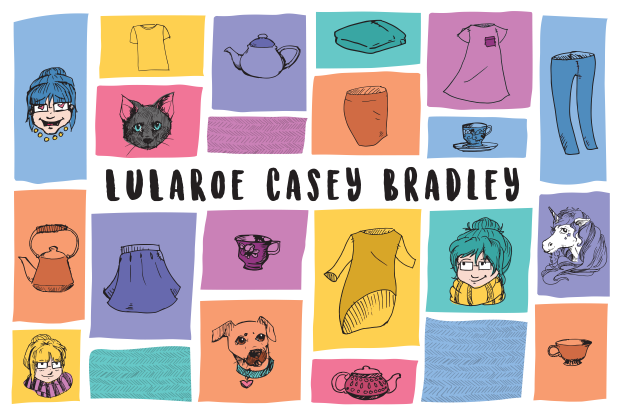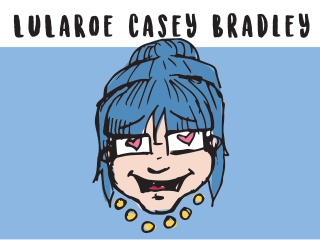 This campaign is about helping me to achieve the goal of becoming a LuLaRoe consultant because I cannot get there without the help and support of a community. LuLaRoe makes and sells clothing that make me feel pretty, adorable, comfortable and confident. I want to be able to share the joy I feel when I roll around in their clothing with many more people. This campaign is designed to help me achieve that goal.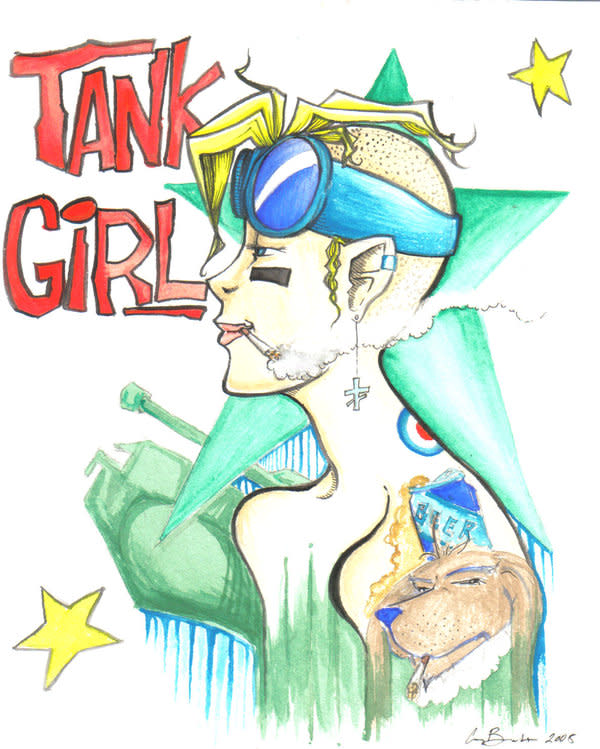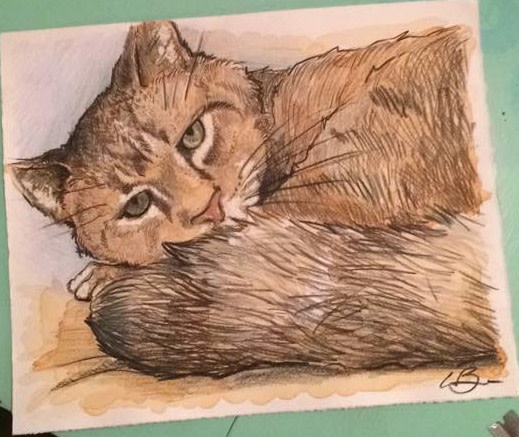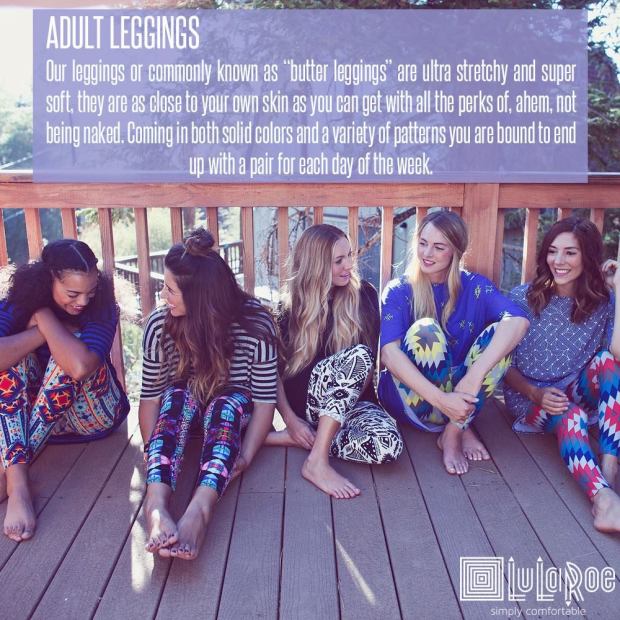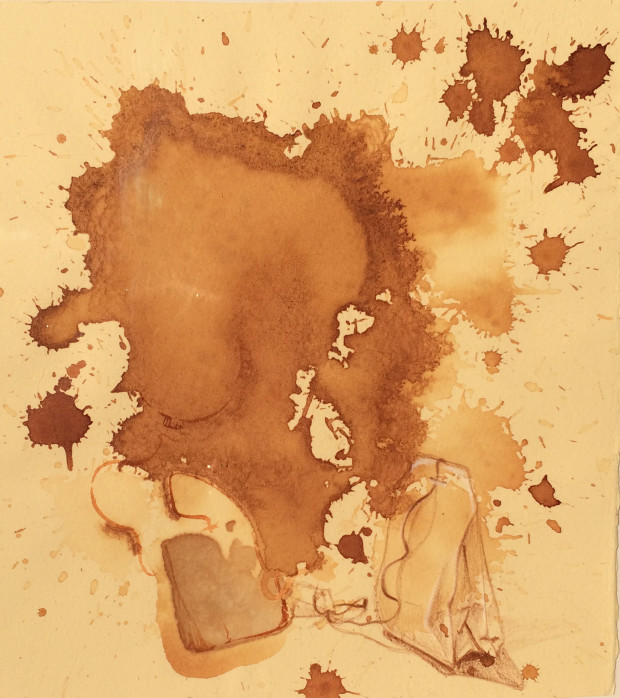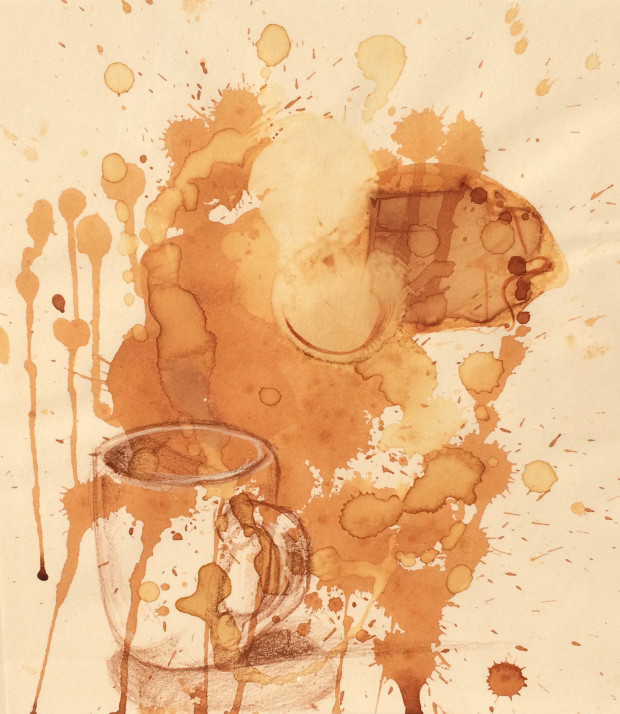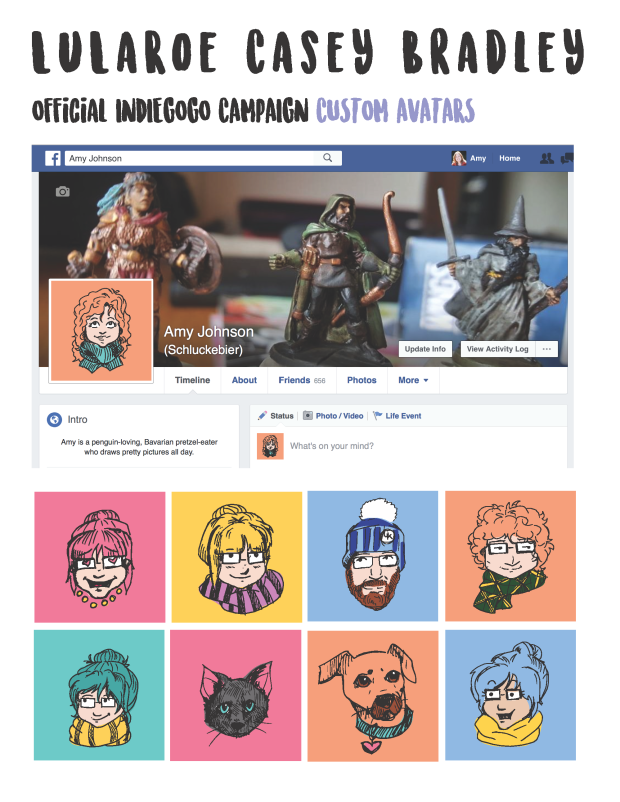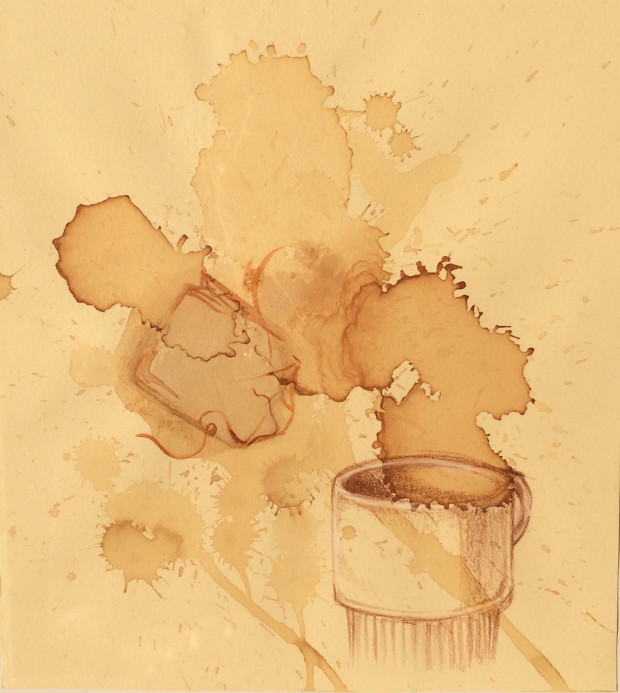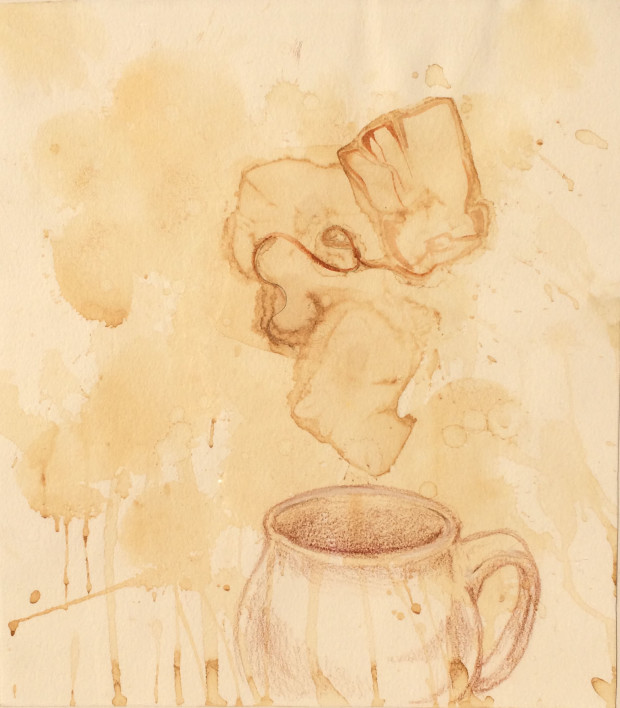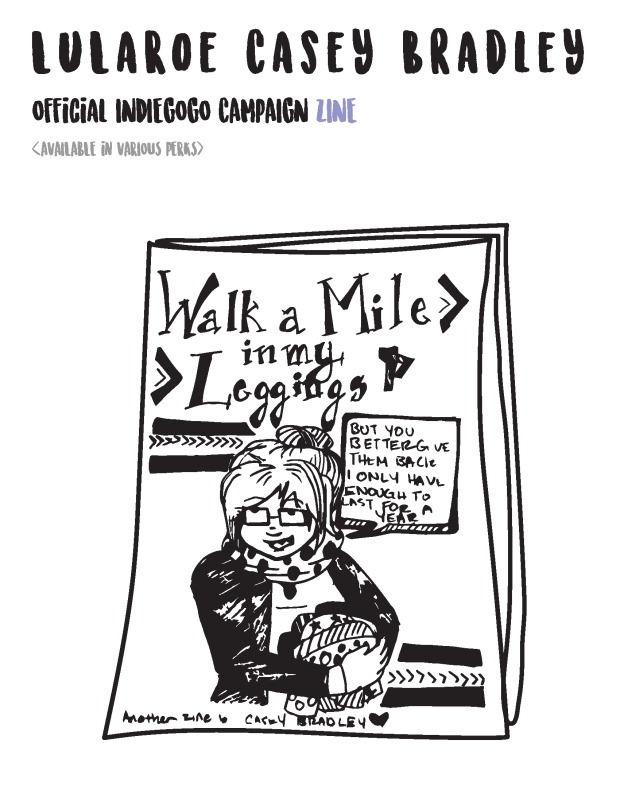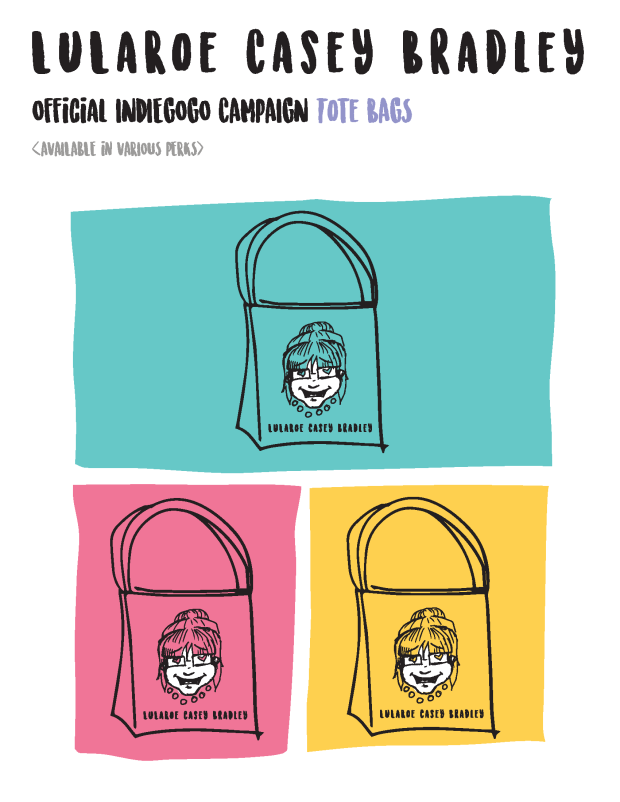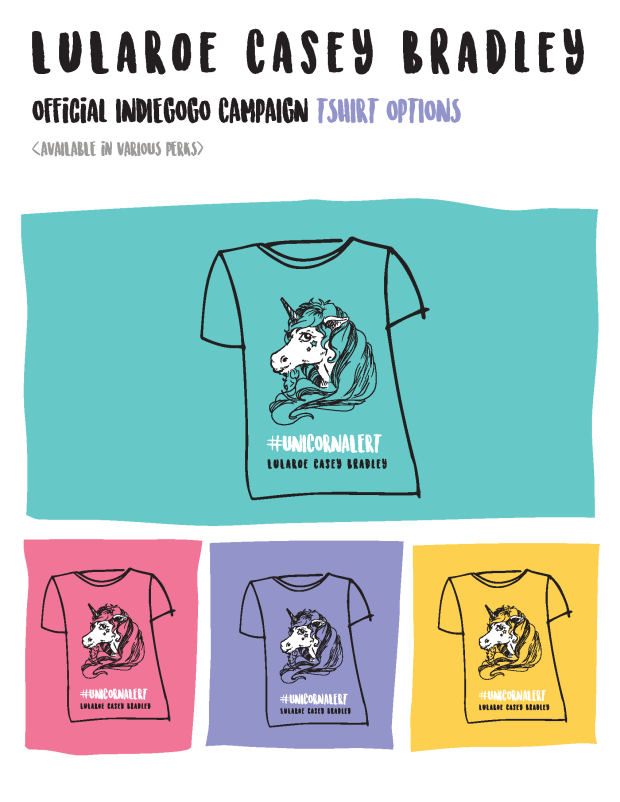 Let's Get to the Point
Hi, hello, hey there! Let me begin by saying Thank You for checking out my campaign, you're fantastic!
If you haven't heard yet, I want to become a LuLaRoe consultant.
I love how LuLaRoe makes me feel and it's the type of clothing I've been searching for my entire life: comfortable, colorful and a little wild. The joy I feel when I pull my leggings on and hop into a dress is an experience I want every person to also have when they put on an outfit because it's clothing and we spend our lives in them.
But wait, what IS LuLaRoe?
Great question! LuLaRoe is a young company created by a fantastic woman that wanted to be able to spend time with her children while also making money and living life in stylish comfort. They make clothing that is stylish, comfortable and unique. Each colorful pattern printed is limited, meaning only a select number of clothing pieces will be made from each print. So while you may be wearing the same style of dress, skirt or shirt as many other people, it's very unlikely you'll have the same prints.
Ok, Ok, that's great. So why do you want to sell LuLaRoe?
I want people to love wearing the clothing they live their lives in. And I want people to feel just as comfortable, beautiful and confident as I do when I put on my LuLaRoe. I think that I can bring this to people by becoming a consultant, but I cannot attain this goal alone, so I'm asking for your help. I'm not asking for something in return for nothing, though. You will notice in the Perks that there is a little something for just about everyone, whether you're looking for LuLaRoe clothing, artwork, a personalized drawing or a little bit of everything (my personal favorite).
Another reason I want to sell LuLaRoe is because I believe it will be a job I can maintain while my life changes. In the next few years, I want to move to the other side of the country and hopefully start a family. My current job is something I love doing, but unfortunately I cannot take that same job cross country with me. LuLaRoe is a flexible business that I can manage from anywhere and that's exactly what I need.
Please consider choosing a Perk and helping me become a LuLaRoe consultant. By backing this campaign, however big or small your contribution, you will be helping me to not only achieve my goal, but you'll be aiding me in bringing confidence, comfort and joy to other people.
What We Need & What You Get
Alright, let's break down the details:
You'll have noticed I'm asking for $7,500 which is definitely not a small amount of money, that's for sure, which is why I need the help of many. A big chunk of that money, about $5,500 to be specific, goes toward my LuLaRoe initial inventory of clothing. That inventory will be my consultant bread and butter, full of so many fantastic patterns and colors, you just cannot even begin to imagine all the variety!
The rest of that money is for my other consulting needs, such as storage bins, clothing racks, mannequin, branding, etc. Any and all money made with this campaign is going into the supplies and inventory I need to run this business. Anything extra will go toward more LuLaRoe styles and leggings. So all the money made is going directly into bringing more fantastic clothes to lovely people in my area.
The Impact LuLaRoe has had on Me
As a curvy girl, I have always viewed clothing as something that could be an expression of myself, but it also always felt limiting and sometimes uncomfortable. Shopping was a gamble: either I would find clothing that fit perfectly, but was relatively simple or boring, or I would find pieces which were colorful and full of wild patterns, but were either too tight in certain spots or completely unflattering. Then I found LuLaRoe and it felt like I stumbled into the sisterhood's pants and my clothing dreams came true.
I have tried every style that LuLaRoe offers and in each style, I fit in different sizes. As a large and curvy woman, weighing in around 250 lbs, I expect to only be able to squeeze these lumps into 2XLs or larger. Then I stumbled into LuLaRoe. In some styles, I can wear anything from a size medium up to a 3XL. Do you know how refreshing and empowering it is to feel like a normal sized person and not feel shamed by a label? Because it's really fantastic. Fan. Tas. Tic.
And it's not just the clothing that's all encompassing. Just about every person that I've met through the magic that is LuLaRoe has been uplifting, friendly and more than happy to help. LuLaRoe brings together and unites women in such a great way. Every body loves seeing what outfits everyone else it putting together, how they're combining patterns and making a statement. Looking for a specific print or style? Just ask people in the LuLaRoe community and you'll find a sea of voices, volunteering to help.
This community warms my soul and I want to continue to propagate the magic of LuLaRoe by being part of the consultant family.
Risks & Challenges
My biggest challenge is raising the money. Financially speaking, I make just enough money to skate by, pay monthly student loan payments, and fill my gas tank, while throwing what pennies I have left into my savings account. Whatever money you can donate to help me start as a LuLaRoe consultant will help! Even if I do not raise the set goal amount, I will still become a consultant, it will just take a little longer.
Starting this campaign is a risk, but I'm ready for a new adventure and I can only see this campaign as a stepping stone that'll help me to achieve my goals
Other Ways You Can Help
As a person with limited means, I completely understand if you can't spare any funds at the time. You know what you can do, though? I'd really appreciate if you could help me spread the word and tell your friends and family about my campaign. Share my campaign on social media, tell your work friends about it, etc. Every little bit helps.
Thank you again for reading through my campaign! <3