iCrowdNewswire - Oct 19, 2016
The 1st Motion Tracking Smart Home Security Camera
The iCamera KEEP Pro from iSmartAlarm is the most advanced DIY home security camera in the world.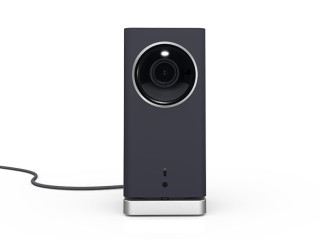 The iCamera KEEP Pro is everything a DIY smart home security camera should be, and more. When motion is detected, the KEEP Pro will immediately identify, follow, record, and notify you of emergencies. Sound Recognition provides immediate identification of smoke alarm and carbon monoxide sirens to make certain you and your family are out of danger. The iCamera KEEP Pro works with the iSmartAlarm Home Security System, Amazon Alexa, and IFTTT.
The iCamera KEEP Pro is the first DIY smart home security camera to offer Motion Tracking – The ability to automatically identify dangers and pan & tilt to track and record activity. With an industry-leading 4 megapixel image sensor, custom Activity Zones, and Sound Recognition of smoke alarm and carbon monoxide sirens, the KEEP Pro is the most complete smart home camera ever.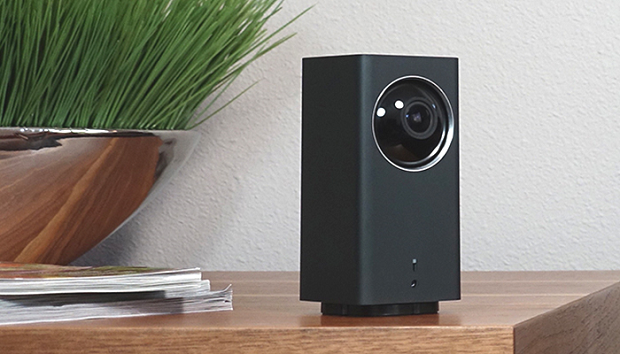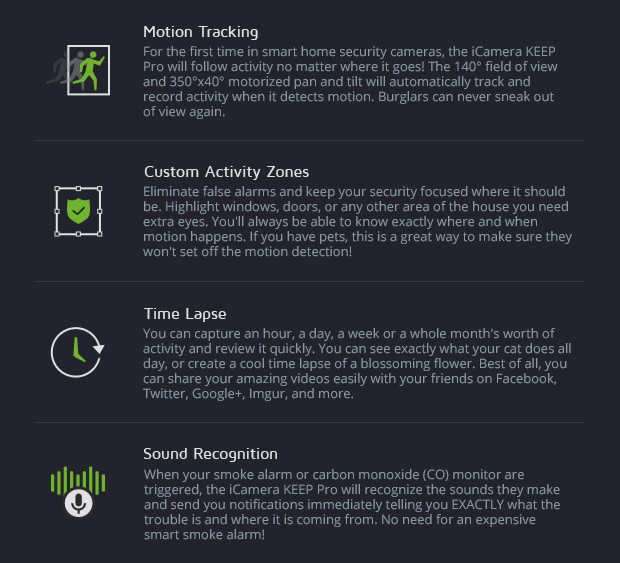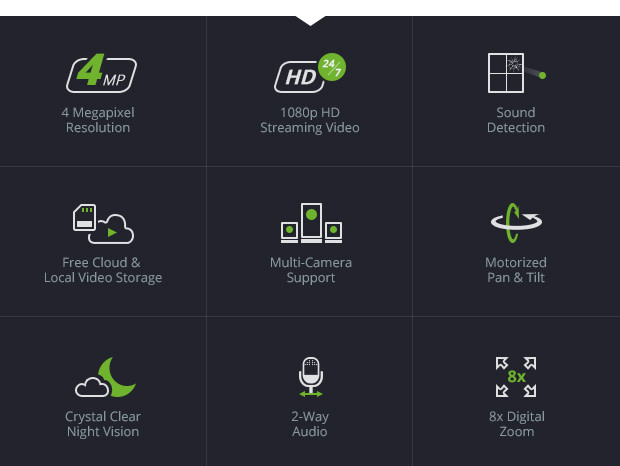 The iCamera KEEP Pro has:
1080p HD resolution streaming video
Brilliant night vision at over 30 feet
Intelligent motion detection that can discern between people and harmless things
Sound detection for glass breaking, barking, footsteps, etc
Two-way audio
Free cloud video storage of up to thirty 30-second clips
24/7 continuous local video recording storage (with up to 32 gb Micro SD, not included)
8x digital zoom with lossless zoom
Simple setup in less than 3 minutes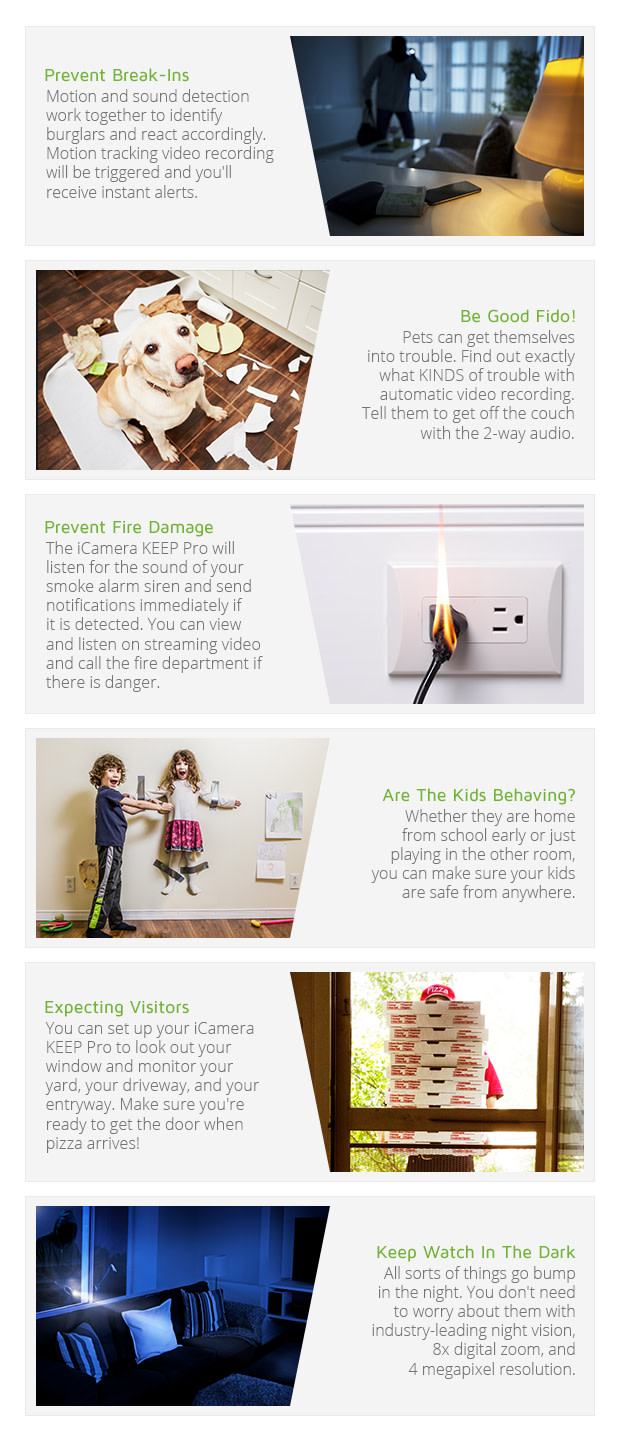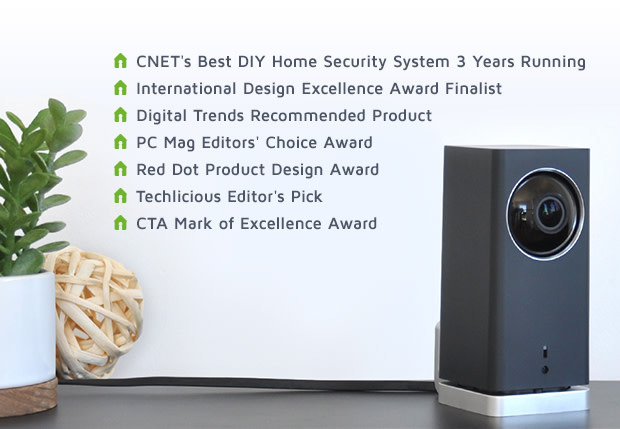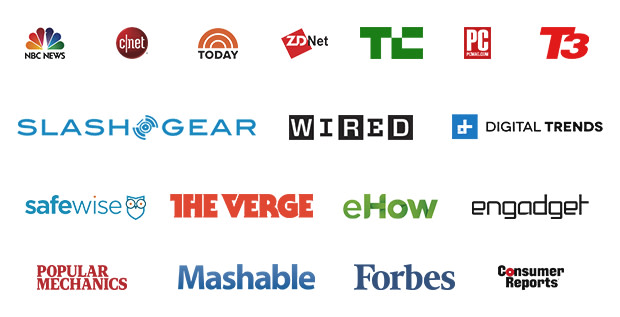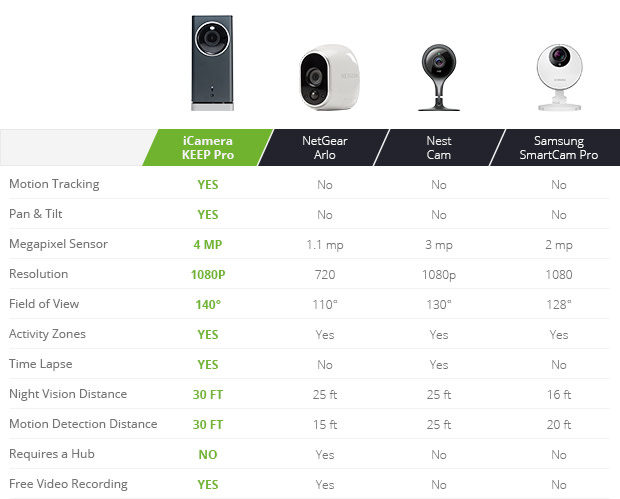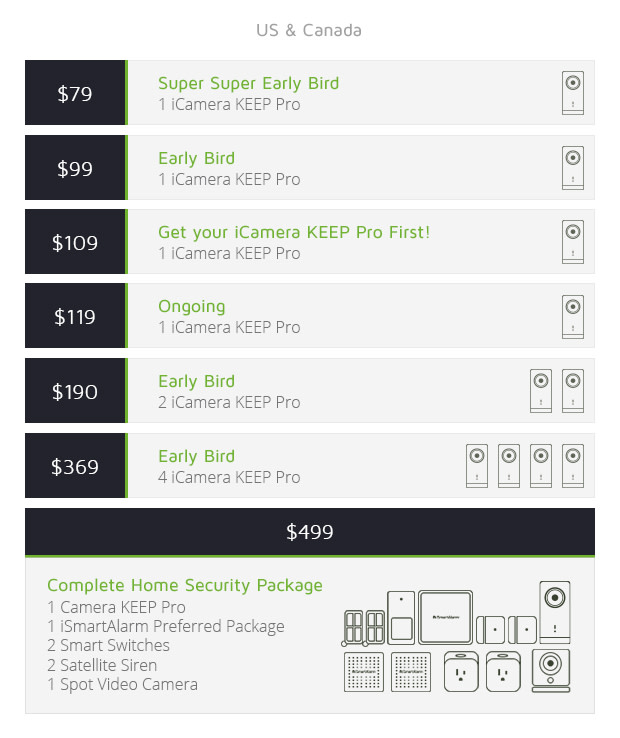 Note: Sound Recognition currently available only in US and Canada versions.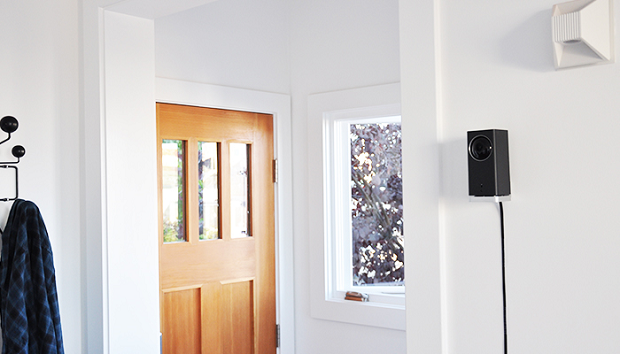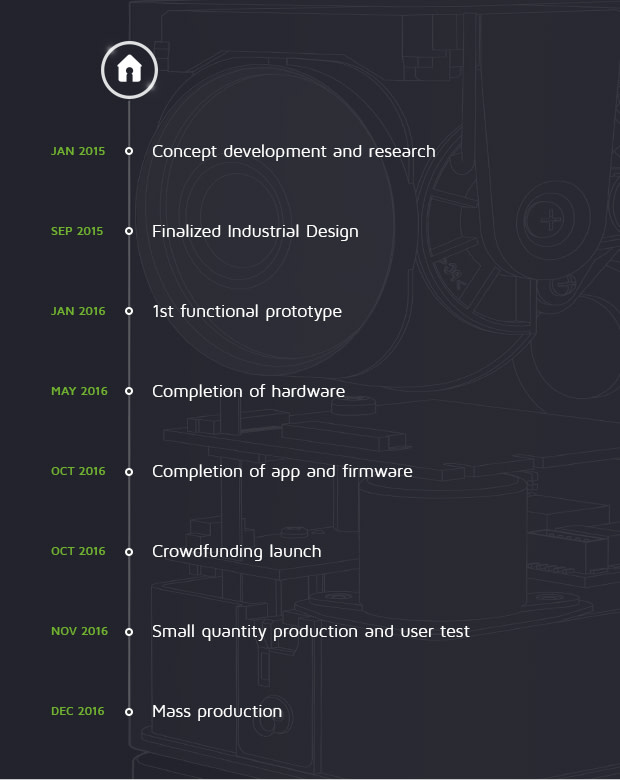 Resolution: 1920 x 1080 (1080P)
Image Sensor: 4.0M Pixel
Field of View: 140º lens
Motorized Movement: 350°x40°
Night Vision Distance: 30 feet
Local Storage: up to 32 GB (MicroSD card not included) – 24/7 long term local video recording with local storage
Cloud Storage: 30 free 30 second video clips (first in, first out)
Motion Detection Range: 30 feet
Audio: 2-Way Audio
Video Format: H.264
Wi-Fi: 802.11 a/b/g/n 2.4GHz & 5.0GHz
Mounting Options: Wall mounting and tabletop placement
Power: DC 5V/2A Required
Power Cable Length: 10 feet
Dimensions: 2.3″x2.3″x4.9″
Weight: 18.5 oz
Operation Temperature: 32ºF ~ 104ºF (0ºC ~ 40ºC)
Operation Humidity: ≤ 90% at 104ºF (40ºC)
System Requirement: iOS 6.0 and higher, Android 4.0 and higher
Supported Wi-Fi Encryption Method: WEP 64bit, WEP 128bit, WPA, WPA2 TKIP, WPA2 AES
User Information Required for Registration: Phone number
For Indoor Use Only

All features are controlled through the simple, intuitive, and award-winning iSmartAlarm app, available for iOS and Android devices. Multiple cameras can be used with your home's dual-band Wi-Fi communication, or up to 10 cameras can be linked to the iSmartAlarm Home Security System for complete home security with free phone, email, SMS text, and push notifications in case of emergencies.*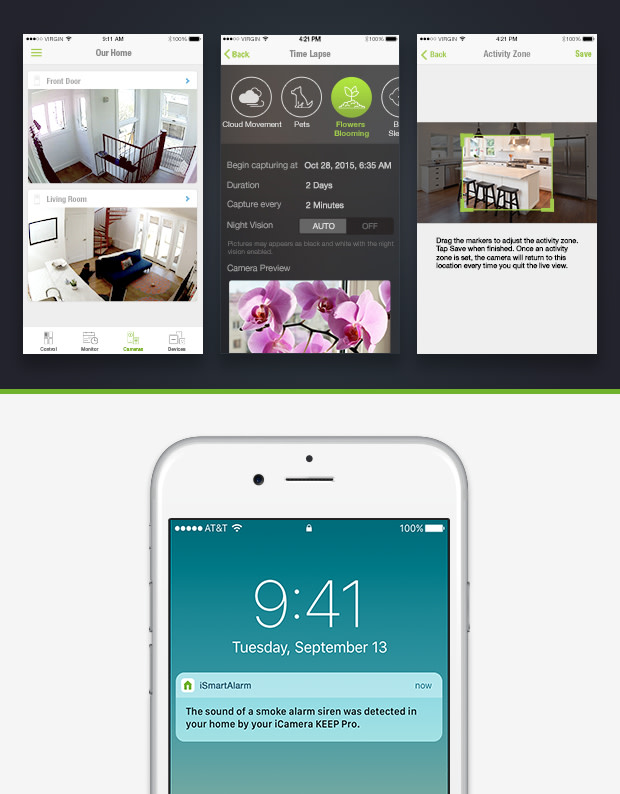 *Phone and SMS notifications only currently available in US and CA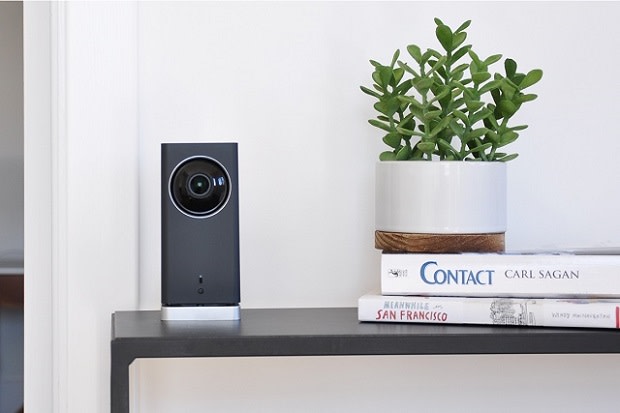 The iSmartAlarm Home Security System is a DIY smart home security system with no monthly fees, no contracts, and no setup costs.

The iCamera KEEP Pro is a Wi-Fi smart home and security camera, and can also be linked with the iSmartAlarm Home Security System. The CubeOne™ acts as the brain and hub of the system, allowing iSmartAlarm devices and sensors to communicate back to the user through cloud technology. The CubeOne™ isn't necessary if you're using the iCamera KEEP Pro by itself, but if you want to use Contact Sensors, Motion Sensors, and other devices and you want them all to talk to each other you'll need a CubeOne™.
An intrusion when the system is armed will trigger the iSmartAlarm's 110 dB sirens as well as act as the catalyst for all cameras to record activity.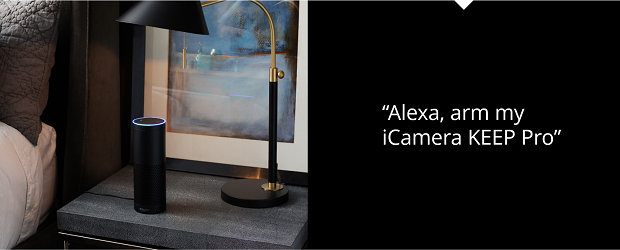 You can use your Amazon Alexa devices (Echo, Dot, and Tap) to control your iCamera KEEP Pro! Just say the magic words, and you can arm, disarm, start recording, and much more.

The iCamera KEEP Pro works with web-based IFTTT to be able to communicate with hundreds of devices including Verizon Cloud, Nest, Dropbox, Withings, geolocation services, and much more.


We've built and run 4 crowdfunding campaigns on Indiegogo, and we've succeeded with each campaign. Our original campaign in 2013 launched the iSmartAlarmbrand, and raised over 450% of our goal (and was the 7th highest technology campaign of all time at the time). In 2014 we returned with the iCamera KEEP, providing free cloud video storage and pan-tilt motorized controls to a market that was missing it. 2015 brought Spot, the coolest smart home camera ever, with a flexible magnetically mounted base. Spot also introduced Sound Recognition and time lapse custom video creation.
iSmartAlarm products are sold nationally and internationally in Best Buy, Best Buy Canada, Amazon, Home Depot, and many more locations.